Delhi
A Gorgeous, Open Space For Your Pooches to Frolick Around in, Here's All You Need to Know About!
If you own a dog, you'll understand what we're talking about - every time you head out for a trip or even to chill with your friends, you feel pangs of guilt for leaving your pooch behind. Our furry buddies love us unconditionally and to leave them is always a difficult task. What's more, with so many stringent curbs and regulations on pet dogs, it's becoming increasingly difficult to provide a free environ to these adorable creatures. Adding to the misery are the 'no-entries'  in parks and hardly any open spaces available, especially in metros. Dogs like all other animals have social needs, which is where this unique cafe comes straight to the rescue!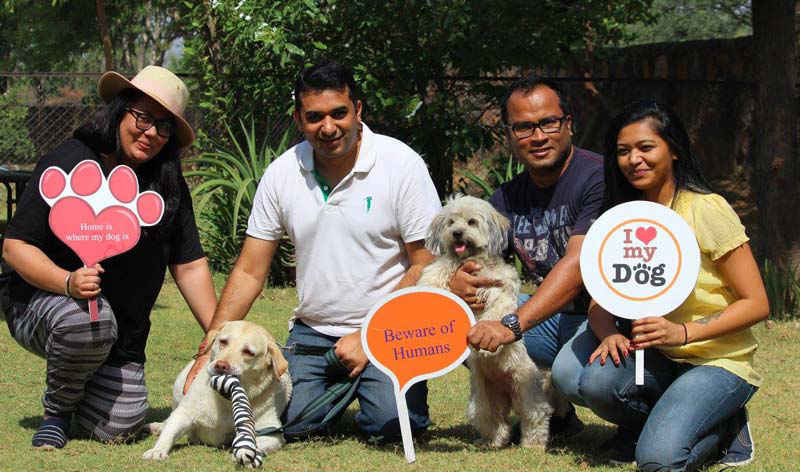 Situated away from the hustle & bustle of the city and surrounded by the majestic Aravallis, this unique cafe, located in a farmhouse is a doggie haven! Whilst the breezy corridors keep you and your family & friends feeling relaxed with free WiFi, a book or even a meal, your canines are free to run and play, explore and socialize with other friendly dogs, in the open fields with no restraining leashes to hold them back. 
Breeding The Idea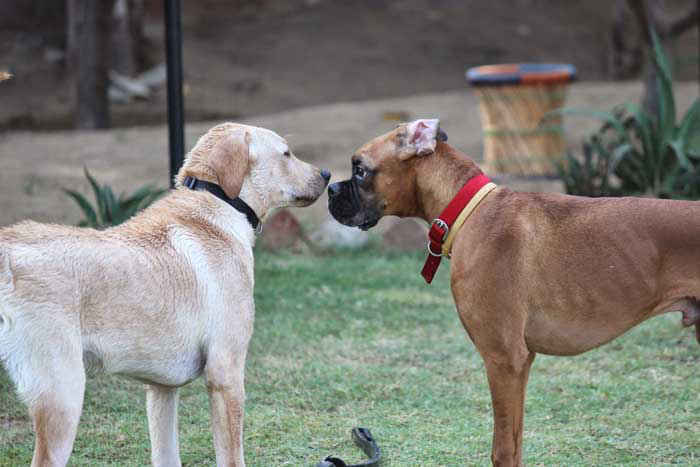 The founders of this cafe, Richa Maheshwari and Vikalp Srivastava came up with this idea when they were looking for a place for their pet to chill at, away from the malls and the concrete city life. There were obstacles in the beginning, but nothing they couldn't handle. On having a chat with them, they mentioned that they have never received so many blessings. Parents thank them for their creative ideas and often shower them with gifts and dinner invitations and not only this, conversations here start from dog food and grow into never-ending friendships! 
Playful Facilities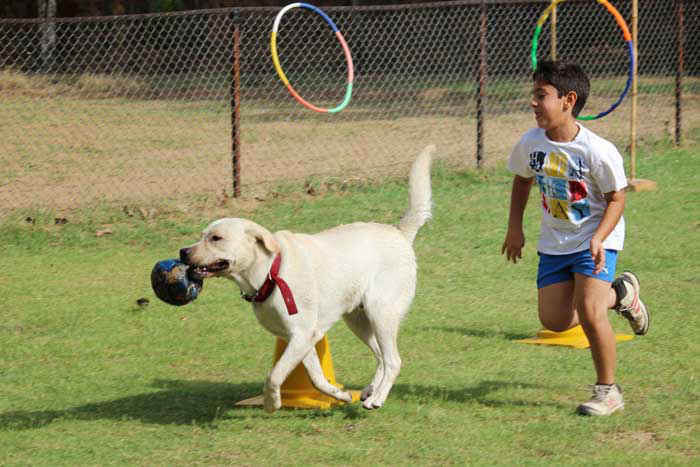 If your dog is very stubborn and making him bathe is nothing less than a nightmare, Cafe Canine offers an extensive doggie swimming pool where your adorable 4-legged baby can splash about and get washed whilst having a ball of a time!
There is also an experienced dog groomer handy, where you can either opt for basic grooming including brushing and combing, ear cleaning, nail trimming, pawdicure or full grooming options which include shampooing, conditioning, blow drying, hair cutting, brushing and combing, ear cleaning, nail trimming, pawdicure and pads cleaning. 
Basic grooming costs Rs 500 to 650, whereas full grooming costs Rs 1,200 to 1,500 depending on the size of your canine. But, if you don't want to spend so much, a cover charge which is mandatory (Rs 500) includes nail clipping and an ear-cleaning session for your lad. 
Unleashing Celebrations & Events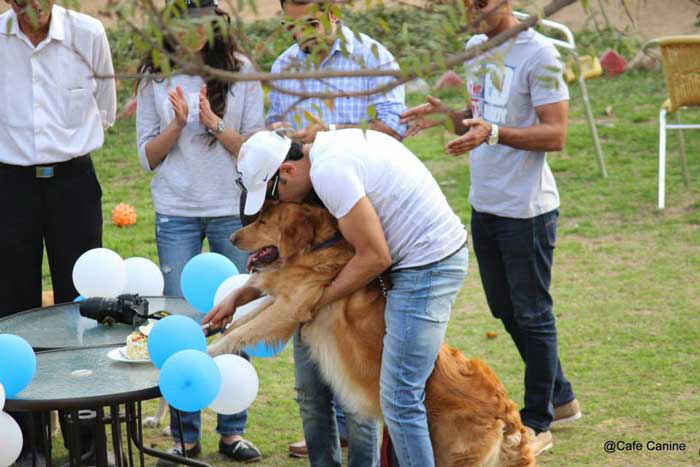 Apart from this, if your dog has been a good buddy throughout the year, there could be no better way to pamper him/her than to throw a birthday party here! Cafe Canine helps out with the decor, fun props, doggy treats, dog meals and even a dog cake. There are a whole variety of dishes to choose from for your dog's party. And if you wish to celebrate your kid's birthday party along with his best buddy, they have special packages for that as well. 
The cafe is quite large in size and has a capacity of holding 20 - 25 dogs and about 100 - 120 people. The amount of people and different breeds of dogs coming here is growing by the day. Please bear in mind that since both Richa and Vikalp work high-profile, full-time jobs during the week, this cafe is only operational during the weekends, thus making it ideal to relieve the stress of the whole week.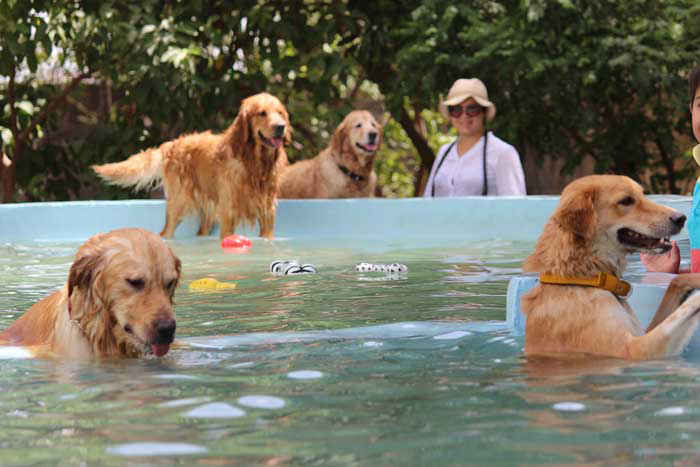 So go on over and experience for yourself the happiness of seeing your furry pets getting pampered to the core! 
Location | 765, Bhelpa Greens, Saras Damdama Lake Road, Bhondsi, Gurgaon 
Timings | 7 AM - 12 PM  (Only on weekends) 
Call Them Up | +91 9891 849 999, +91 9999 300 399
Charges | Rs 500 Cover Charge (Includes nail clipping & ear-cleaning session for your pet)
Here's Their FB Page |  https://www.facebook.com/cafecanine/