Delhi
A Gate Once Used By Shah Jahan To Reach Kashmir, Kashmiri Gate Is A Well Known Delhi Landmark
As the Dalai Lama once said, India is blessed with a haven of cultures and heritage; a land which has seen the rise and fall of kings/empires and is now a residue of its glorious past. Delhi used to be enclosed by high walls; had 14 gates as entry and exit points from different directions. Kashmiri Gate was one such gate which remains intact and can be seen on your way to Old Delhi. It's located just adjacent to the Kashmiri Gate Metro Station. Today, it's a ruined structure untouched by time.
This Gate was built as the Northern gateway to the historic walled city of Delhi by the Mughal Emperor Shah Jahan. It's said that the Emperor used this route to go to Kashmir, hence the name Kashmere Gate (as spelt under British Rule). Its importance is also related to its usage by the Britishers and the Indian freedom fighters during the Sepoy Mutiny of 1857. This monumental structure is protected by the Indian Government as a heritage site. Today, this area is known more for its nearby localities and surroundings.
 
A Buzzing Atmosphere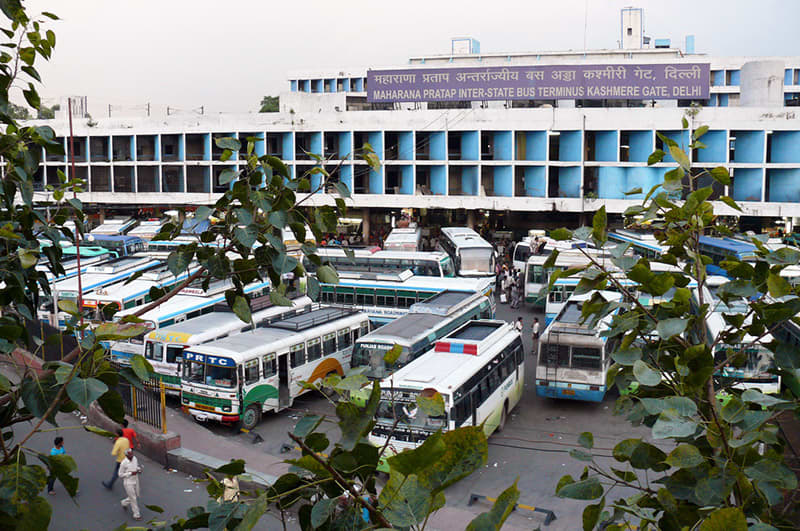 Upon getting down at the Kashmere Gate Metro Station (which is the best route to take) it seems that the whole train has suddenly become empty and this is the impression that this place leaves you with, a place teeming with people. With the Inter-State Bus Terminal (ISBT) and the metro station both situated here, this place seems to be forever crowded. A machinery company by the name of Daulat Ram and Sons is right opposite the structure, serving as a landmark.
Various Sights Steeped In History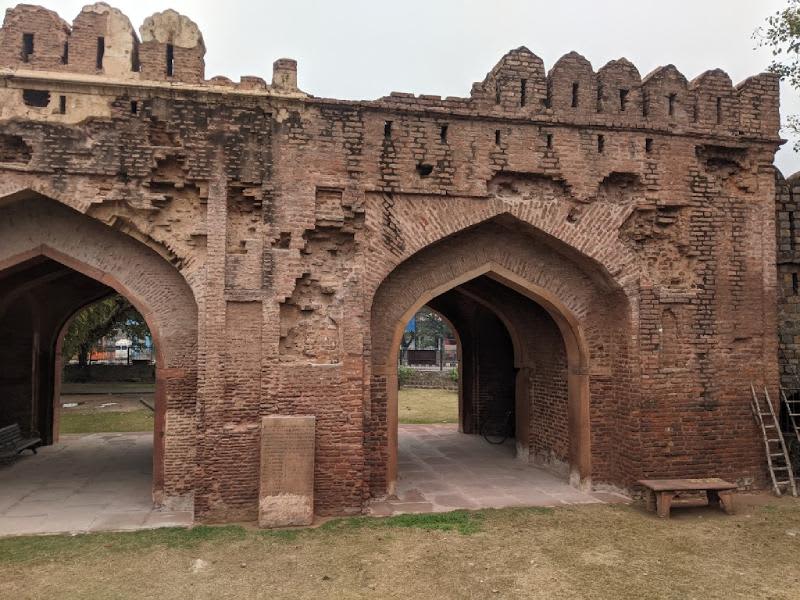 Picture Credits: Amit Chauhan
A walk along the Lothian Road will bring to view old Havelis with their beautiful, intricate architecture. Dara Shikoh Library is located on the Guru Gobind Singh Indraprastha University grounds which boasts of fascinating Mughal architecture. Built by Dara Shikoh, the eldest son of Shah Jahan, this place presently is home to an archaeological museum. 
The British Magazine is another historical building situated on Lothian Road which was used to store British arms and ammunition. North of the British Magazine is the Telegraph Memorial, a tall grey pillared structure built on the site, from where telegraphic messages were sent by British officers to Ambala, about the revolt of the Sepoys in Delhi and Meerut.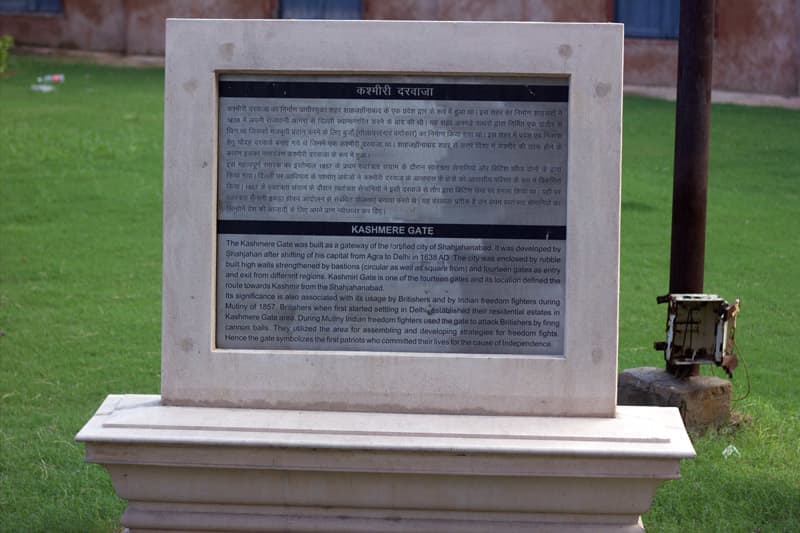 The St. James Church has a splendid history, being one of the oldest churches in Delhi built by John Skinner in 1836 in the area. Very near to the St. James Church is the Nav Yuvak Ramlila Community. Plays on the epic Ramayana are enacted in different locations during the festival of Dussehra here. People come out in huge numbers to watch these plays which are immensely popular. 
The Star Attraction
The most striking feature here is an old British building adjacent to St. James Church dating back more than a century. It still houses banks and shops such as Bata, Tej Armoury, Garg Armoury etc, to name a few. The Ritz Guest House is also located in the neighbourhood. Today, this place is known for its Automobile Market having about 4,000 automobile shops spread across from Mori Gate to Lothian Road. 
The grandeur of the past is visible as one crosses this place. All in all, it's an endearing place, boasting a deep history just waiting to be explored!
Where | Kashmiri Gate - Near Inter State Bus Terminal, Mori Gate