Delhi
A Fashion Forward Conversation With Komal Pandey Of The College Couture
Picture Credits: framesbyankit
"Style and fashion both to me are infinite. I don't like to restrict myself while I practice them." says the very fashionable 20-something Komal Pandey who is making all the news in the fashion blogging world with her effortless style! Read on as we talk to her about how she got started, the perks of being a fashion blogger, her take on shopping in town and so much more.
Tell us a bit about yourself and your fashion blog.
I am a Delhi girl who has breathed fashion since she was a kid! And nothing feels better to be finally able to do it professionally. Fashion blogging was never the plan, you know. It just happened. And like they say, good things happen in the blink of an eye. I was in college and I used to post my #LookOfTheDay everyday on Instagram and Facebook, and so my boyfriend & friends encouraged me to start my own venture but I would never take it seriously. But then one day, I finally decided that this is it, and now here I am! 
My fashion blog 'The College Couture' was started with the sole motive of telling all girls & women that fashion is not just an elite or a rich person's cup of coffee. Even if you don't have access to the biggest of brands and can't afford to go around shopping every week from high street brands or designer brands, it's okay! You can still look stylish and treat yourself to the latest trends by not making a hole in your pocket. My blog promotes affordable fashion mostly, as it's not important to spend thousands of rupees on looking good.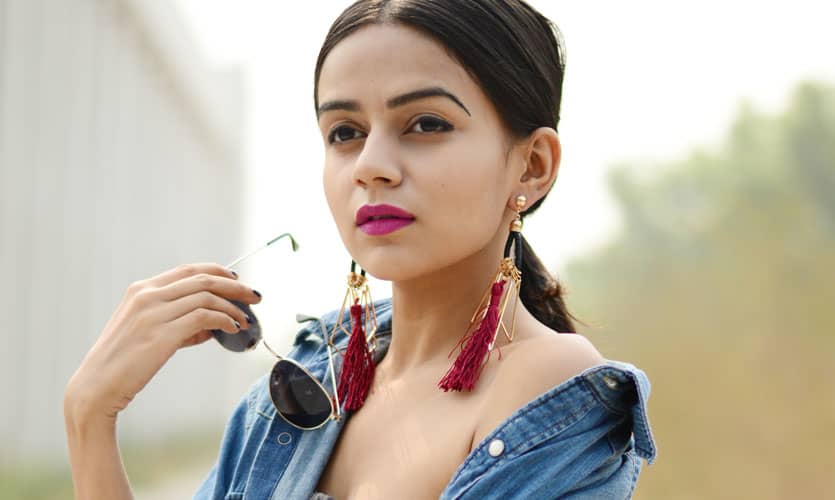 What inspired you to start your own blog and how has the journey been so far?
Seriously? It's such a delight to be living in one of the most fashionable cities of the country. My inspiration are the women on the streets of Delhi. I also take a lot of inspiration from the runway to create new looks and work on different ideas, and people end up mistaking us for models haha. The journey has been great so far! Initially, I encountered a lot of difficulty in finding some space and respect in the already-ruled over empire and it took quite a lot of time to get where I am, but I've finally found my place! 
Describe your style and what sets it apart from other fashion bloggers?
My style is versatile. Earlier, I was an introvert in fashion. I would only do a certain kind of fashion but now, I'm so proud to be doing everything from street to chic to boho to classy to quirky to ethnic to punk rock to almost anything and everything. You name it and I will be down to do it! I believe experimentation is important to break away from being termed as boring and monotonous. Anything boring and repetitive ends soon. And I am here to stay. I am here to stay for a really really long time!
What are the best perks of fashion blogging?  How economically viable is this field?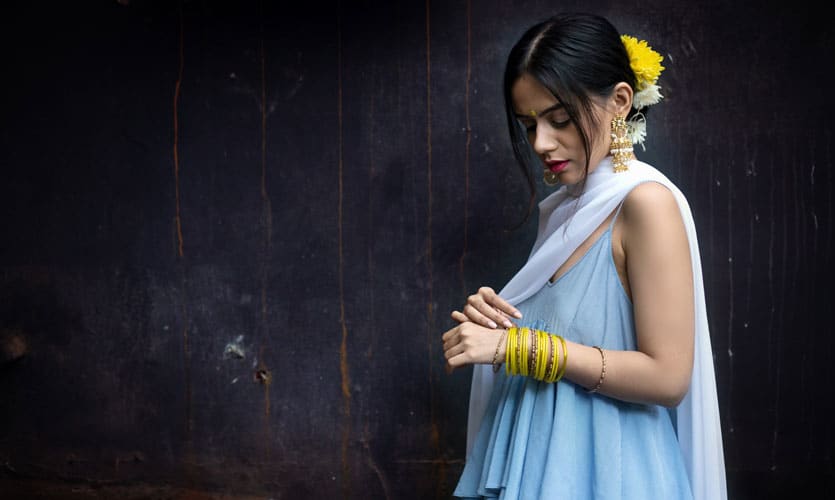 The driving force definitely has to be the amazing bunch of followers I have, my Instagram family - they are all amazing! And their constant positive comments just keep me working and motivated 24X7. 
Uhm, perks? Well...I don't know. Well obviously, number one is that you are your own boss. Number two, you get so much exposure to different brands that can actually help you maintain a great public image. The most important thing, though, is that you learn a lot. It's the misunderstanding of a lot of people that fashion blogging is for the rich and elite. Believe me, I belong to a middle class family and I'm doing great. You should just be passionate. If you're not, then you just have excuses. 
Name the top 5 daily essentials every fashionista should have in her wardrobe?
Some daily essentials to have in your wardrobe are:
Tank tops of almost all colours (they can be your saviours). 
A white cotton shirt
An LBD (Little Black Dress)
A perfect pair of denims
A high SPF sun block (the heat in Delhi is ruthless). 
Which, according to you, are some of the must follow women's style instagram accounts?
All fashion enthusiasts should definitely follow these accounts:
The Big Hair Loud Mouth
Love And Other Bugs
The Republic Of Chic
The Style Drive
You have a knack for finding amazing and affordable pieces. What is your go-to haunt for affordable shopping in Delhi?
You should just keep your eyes open and go to places where you never would usually, as those are the real gems! Explore every nook and cranny and you will definitely find something useful. Don't just go around strutting in known brands or places. Explore new places!
Sarojini is a shopaholics paradise for a Dilliwali. Here you can get your hands on the cheapest maxi skirts, ripped boyfriend/high waist jeans & dungarees at unbelievable prices.
Which are your favourite stores in Delhi?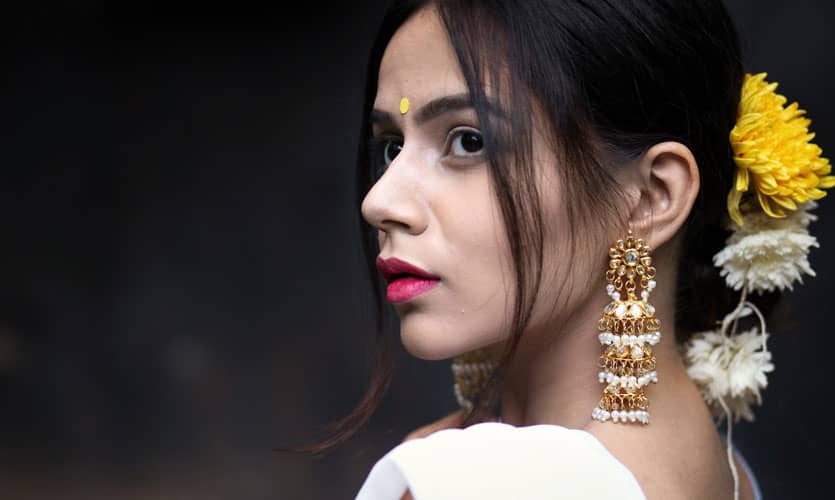 Forever 21, the flea markets of Delhi and other than that, I am a serious online shopping hog!
What in your opinion makes Delhi 'So Delhi'?
Everything about Delhi make it 'So Delhi'! From the streets of Sarojini to the chaat walas to the Paranthe Wali Gali and all the stylish women of Delhi University! Delhi is singular and I am proud to be a Delhiite!
Any special style tips you'd like to suggest to college students?
Try to experiment as this is the time of your lives that will never come back! Make everyday more fun by trying new things and working on trends but at the same time, stick to being comfortable and easy going, otherwise it's likely to ruin your look! 
Thank you for your invaluable tips and style mantras Komal - you rock!