Delhi
A Day Well Spent In The Lap Of Luxury At Country Inn & Suites By Radisson @ Sohna Road, GGN
Spring is just around the corner now and we can't seem to get enough of the winter sun and so we headed over to Country Inn & Suites By Radisson Gurugram Sohna Road to spend a day basking in the sun and gorging on some yummy food. Here's everything we liked about the place:
Rooms That Offer A Soothing View Of The Aravallis
The rooms are nice, tidy and spacious. The property has multiple rooms and a number of them offer a great view of the pool below and the Aravalli range that's right in front of the property. One could just pull a chair and enjoy a hot cup of tea with this lovely view right from their room! If we weren't hungry, as always, we would have definitely chilled here for a little longer.
A Play Area That's Perfect For A Family Day Out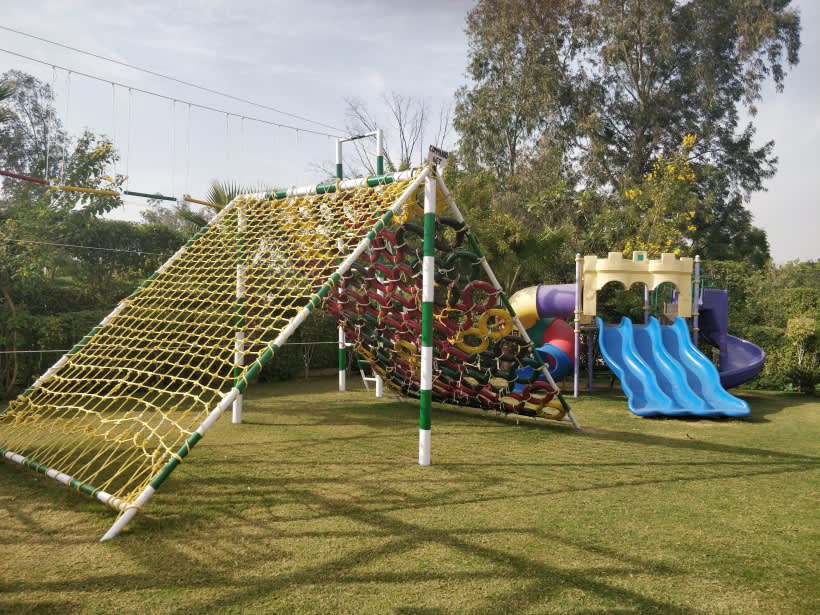 This property has got a huge play area of sorts that's just perfect for family picnics, office off-sites, group activities etc. With a bunch of swings, slides, a jungle gym and most importantly, a big green field, this area makes for an amazing place to spend an entire winter afternoon!
Some Truly Delicious Dishes On Their Menu
Food is bae and our hungry tummies couldn't wait to get some yumminess in them, so we rushed over to the restaurant as soon as the play area wore us out and ate till we couldn't possibly move! 
The hotel offers an interesting Indian as well as Continental menu, and we took our time deciding what to eat and what to miss because we really didn't want to miss out on any yumminess. Here's everything we tried and really think you should too:
Gulab Jamun & Palak Ki Sabzi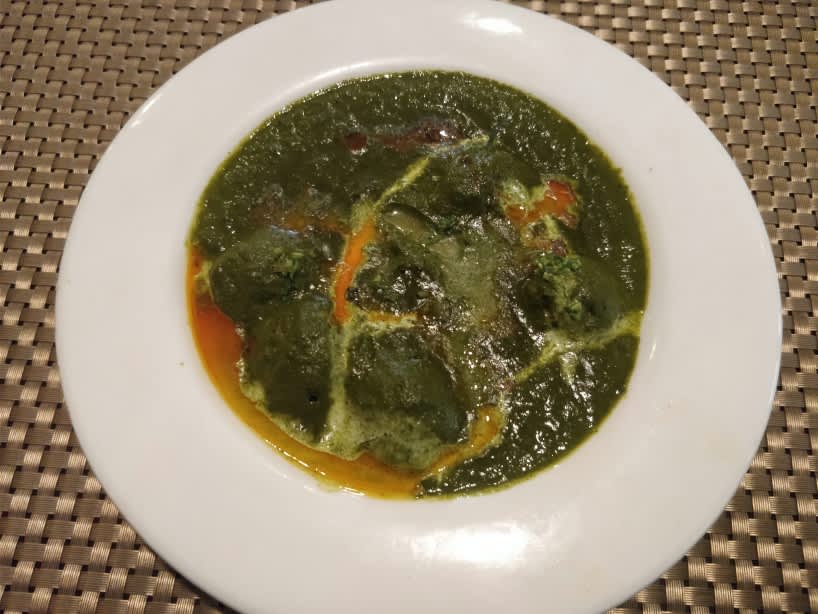 We'd never heard of a combination of gulab jamun and palak, have you? There's no way we weren't going to try this totally bizarre looking dish. Soft, sweet-ish balls of paneer floating in a rich spinach-based gravy, this dish totally made us believe that the strangest of food combinations can actually turn out to be quite awesome!
Hari Mirch Ka Salan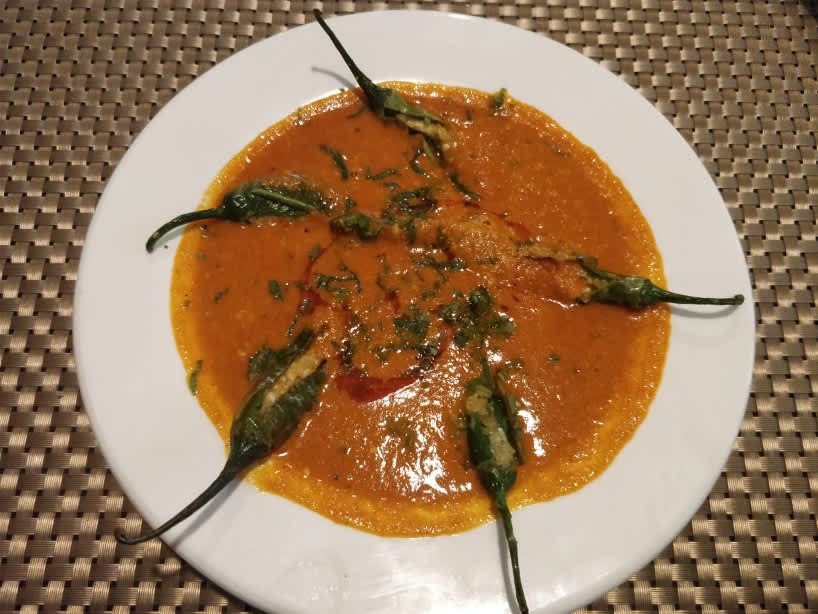 Don't make the mistake of not considering ordering this dish just because you think this is going to take you on a spicy ride that you won't be able to recover from because this dish is simply yummylicious! With a mild spice quotient and a tangy curd-based gravy, this dish is not to be missed!
Chicken Marengo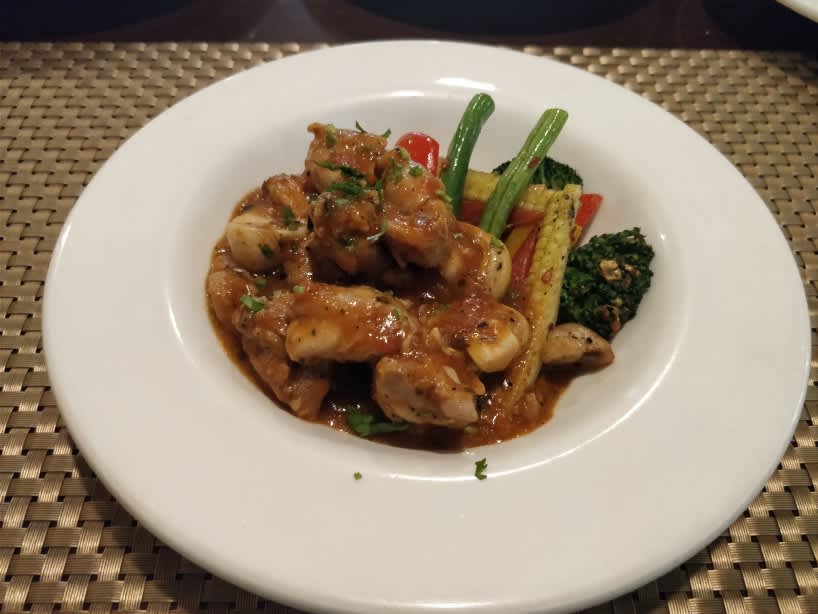 Named after a dish that was prepared by Napoleon's chef after the battle of Marengo in the 1800s, this dish is quite delectable. Succulent pieces of boneless chicken cooked with tomatoes, broccoli, mushrooms, and onions in a reduction of red wine, this dish totally made us fall in love with it! A fresh burst of flavours for your palate, this one's definitely a must-try!
Gajar Halwa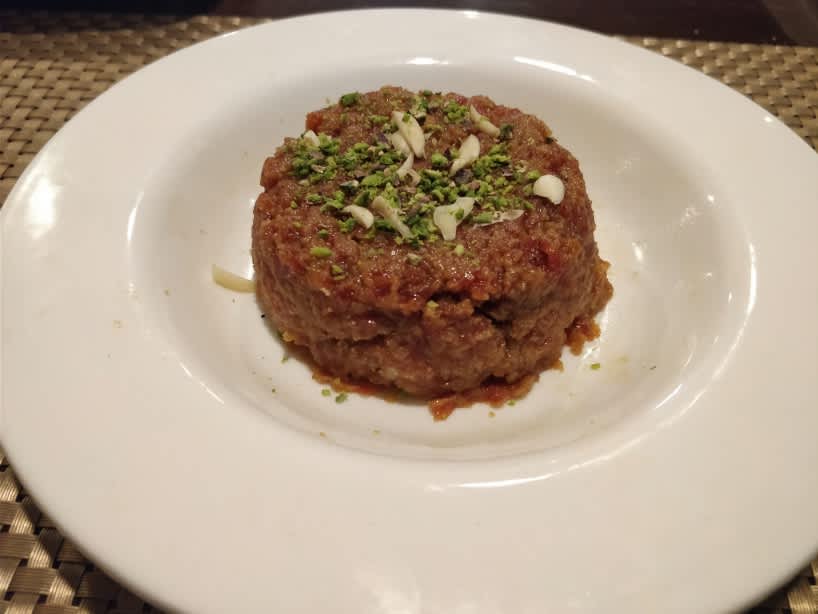 We are on a mission to gobble up as much gajar halwa as possible before the season ended, so we happily ordered a plateful. With a generous amount of nuts, this was the best way to end the amazing meal we'd just had and if we had any more room in our bellies, we bet we would have finished off another plateful in seconds!
A Pool Area That Offers A Lovely Sunset View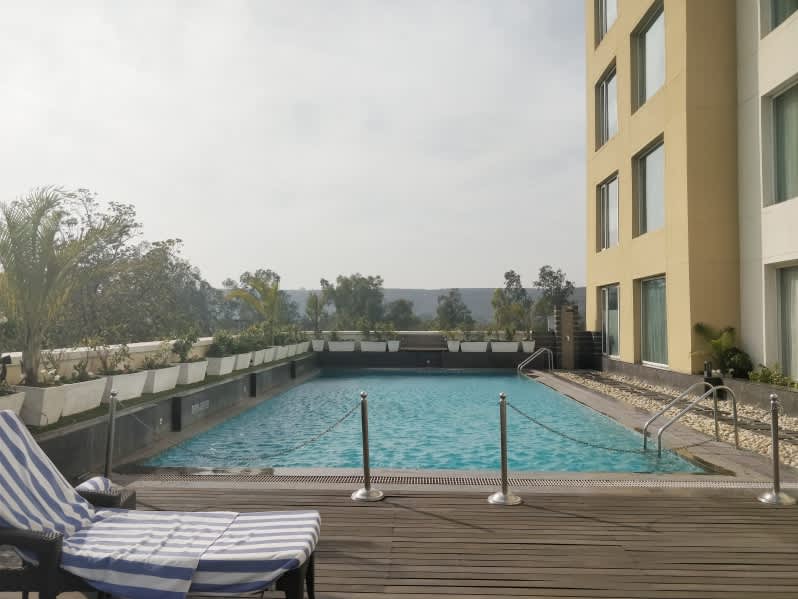 Even though it isn't hot enough to get into the pool yet, it's always quite calming to dip your feet in water, especially while you're relaxing after a heavy meal, don't you think? Add to it a lush green view that allows you just a peek of the Aravallis and you've got a perfect place to enjoy the sunset at. Oh, how we wish we didn't have to go back, we would have lazed around here for the longest time!
All in all, we had a great time here! The staff was polite and helpful, the food was great, the property was tidy and spacious, and the weather made sure we didn't have a single dull moment. So, if you're looking to spend a day just lazing around with your family, friends, or just by yourself, but can't go very far away from Delhi, this is the place for you!
Where | Country Inn & Suites By Radisson Gurugram Sohna Road, 10 KM Stone,  Badshahpur
Here's Their FB Page | https://www.facebook.com/countryinnandsuitesbycarlsongurgaonsohnaroad/