Delhi
A Cozy Nest Hidden Away in The Lanes of SPJ, Here's Our Take on Cafe 5H
Considering good food as a way of living, The Kitchen Connect has always brought like minded food enthusiasts together, and Cafe 5H is perfectly in line with their culinary driven ideology.
Given that this place is so near our HQ, Shahpur Jat, we couldn't help but wander into this newly-opened eatery. The simple and sober interiors absolutely stole our hearts! The place instantly connects with you, and the cafe is like a small cosy nest where you can bundle up with your favourite book, and luckily enough, they have a good collection of those too. What instantly caught our attention were the tables which were basically glass-topped working bottoms of sewing machines! 
Cafe 5H boasts of an extensive menu with little bits and pieces of all cuisines, and they've also tried to add in a little health-food and some lean dishes to their spread. Here's everything we tucked into!
Grilled Chicken Crisp Green Apple Salad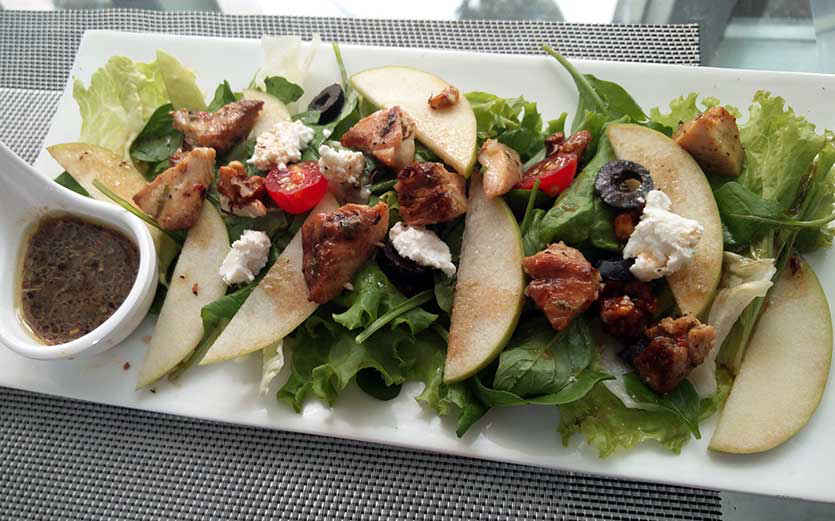 We started our meal on a healthy note by choosing their Grilled Chicken and Crispy Green Apple Salad. The salad was made with hunks of grilled chicken, green apple slices, feta cheese, cherry tomatoes, lettuce, rocket leaves and some honey-glazed, roasted walnuts and served to us with a side dressing of vinnaigrette. The salad was an absolute delight! The walnut added the much needed crunch to the salad and the dressing was the perfect add-on. We would definitely recommend you try this one out!
Double Chicken Burger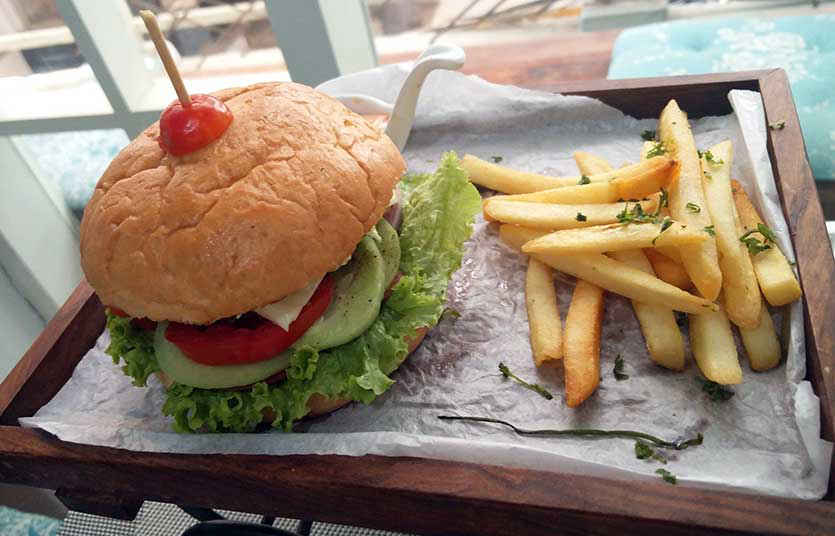 Moving on from the healthy food to some gluttony, we ordered their Single Chicken Patty Burger. This was actually a Double Chicken Patty, but we had it customised according to our appetite. The burger was beautifully presented to us on a cart with lots of fries and dip. The chicken patty rested on a bedding of lettuce, cucumber and tomatoes caught in the middle of a bun. Juicy and tasteful, it felt like heaven on our taste buds. And for all those readers who are not that keen on burgers, you guys have an option to have the same patty and filling inside a wrap!
Khow Suey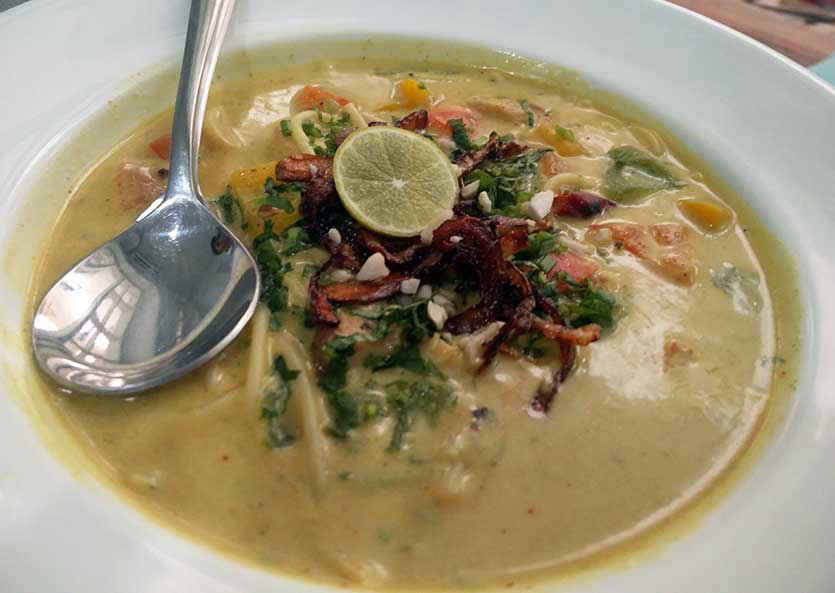 We also felt like trying a little bit of Burmese cuisine and ordered their Khow Suey. The dish had a soupy texture and was again more on the healthier side. With lots of veggies and chicken floating around, the dish was cooked in coconut milk and chicken broth with curry powder. The dish had strong flavour of garlic and curry. We absolutely loved the noodles, and especially the curry! This one is not to be missed.
Pan Pasand Shake & Beet It Juice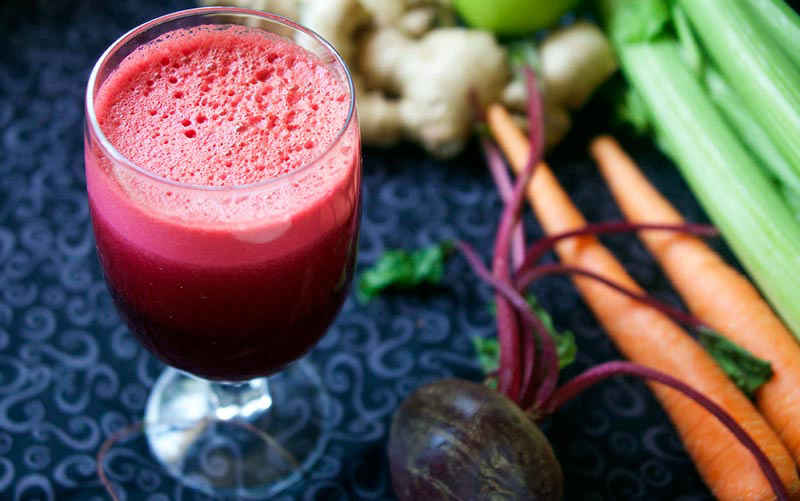 For drinks we tried their Pan Pasand shake. A shake comprising lots of milk, mint flavouring and pan. The flavours of this drink were thoroughly refreshing! We know the the combination sounds a little weird, but trust us, we have never had a shake so refreshing and soothing. Next up, we tried their Beet It Juice. Made from raw beetroot, carrots and orange slices, this drink was super tasty and is the perfect way to feel a kick of health and quench your thirst all at once!
Cinnamon Churros & Blueberry Cheesecake Ice Cream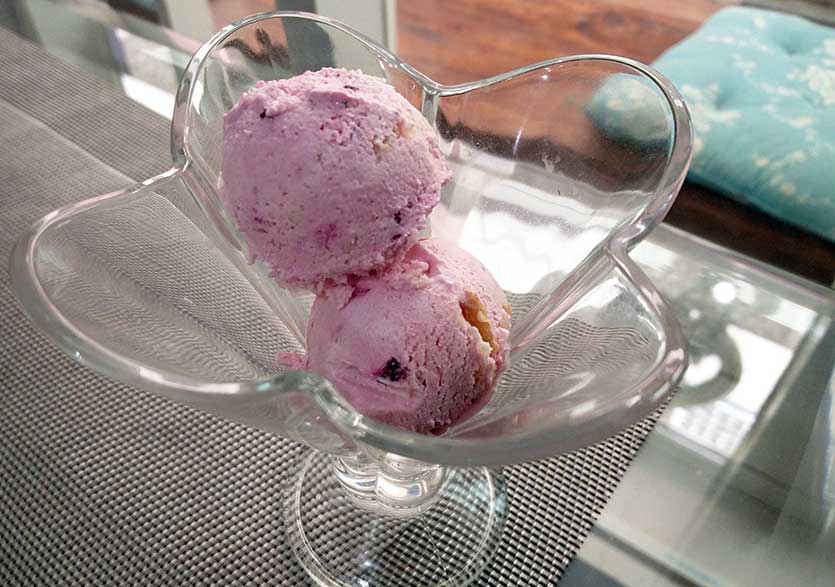 We couldn't leave before satiating our sweet tooth now, could we? We tried a bite of their heavenly Cinnamon Churros with Dark Chocolate, and their Blueberry Cheesecake Ice Cream. Even though we are chocolate fanatics, their Blueberry Cheesecake Ice Cream was something we'll be coming back to try time and again! The ice-cream was completely organic and was made from scratch by the owner herself. 
We think we've given you enough reasons to visit this lovely place, but in case you live nearby but are not able to visit the place, don't worry - the adorable people at the cafe will deliver all this delectable food right to your house!
Meal For Two | Rs 800
Location | 5H- First Floor, Jungi House, Shahpur Jat