Delhi
A Chic Chat With The Lovely Fashion Blogger, Aakriti Rana
After completing her studies and getting into the corporate world, Aakriti left her job to follow her passion for fashion and started her own blog which is loved and followed by many! Read on to find more about this diva, her take on blogging and of course, Delhi.
Tell us a little about yourself!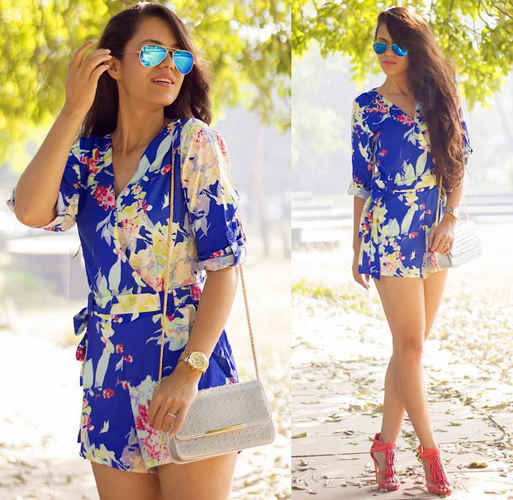 I have always been the kind of person who follows her dream and believes in doing what you love. I come from an army background and have lived everywhere in the country including places like Leh & Srinagar. 
I've changed over 14 schools in my life after which I did my graduation from Symbiosis, completed my MBA and worked in a multinational advertising firm. Apart from this, I'm a freelance model, photographer & graphic designer too.
How did you come up with your blog?
My love for modelling and fashion got me into fashion blogging and almost a year ago I started my fashion blog while working in advertising. I gave it a lot of my time on my weekends and when my blog picked up popularity, I left my job to give it all my time and do something bigger with it.
'La Chica Loca' is what my blog is called which means 'The Crazy Girl' in Spanish. My blog defines my style and gives accessible styling tips for people who are looking for everything from streetstyle to traditional wear.
One bubble about fashion you'd like to burst?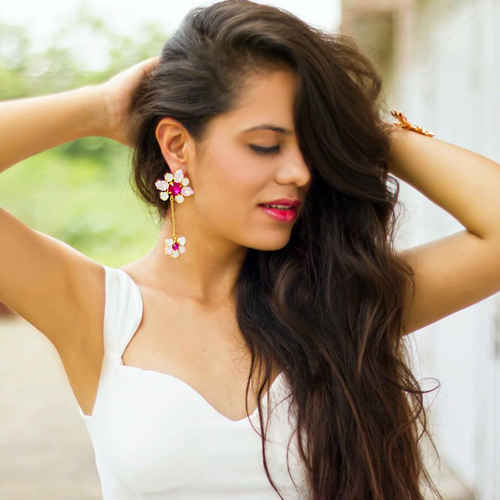 People think that fashion has rules and you can't go out of your way to try something extraordinary and work it out. Well, I believe that fashion lets you be who you are and lets you experiment with your creativity to as far as you can go! If I do something new today, it might look odd to some but can be a fashion statement tomorrow. So we should stop worrying about the rules and be who we are!
Which places according to you are the top 5 places to shop in Delhi?
Delhi is indeed the best place to shop in India. You can get the best of luxury, street shopping and traditional wear. The top 5 places where I love to shop in Delhi are a mix of places where you can get everything you're looking for. Emporio for Luxury Shopping, Sarojini and GK for Street Shopping, Hauz Khas and Shahpur Jat for designer wear.
Any clothing item that you think is timeless?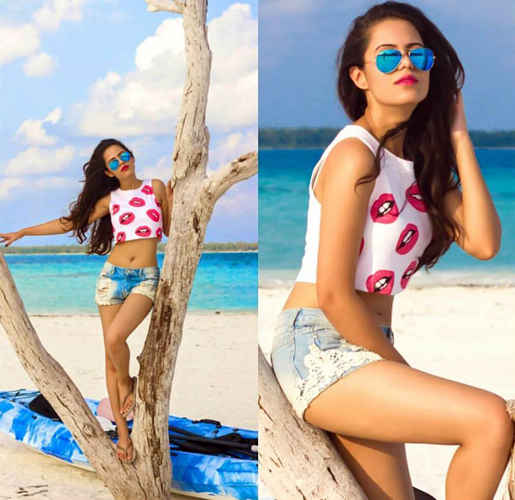 I think a classic little black dress is a timeless beauty in the world of fashion. No matter what fashion era you look at, you would always see a classic LBD being loved by everyone. It makes you look sexy, enhances your skin tone, hides your flaws and makes your body look perfect!
Who are your favourite Fashion Bloggers? How do you differentiate yourself from them?
I absolutely adore Peace Love Shea, Hapa Time and Shani Amit. I get very inspired by  these three bloggers and my sense of styling is a mix of all of them. Shea from Peace Love Shea collaborated with Steve Madden for her collection of gorgeous shoes, and I'd love to do something like that one day and of course have my own line of amazing clothing like Shani Amit.
List 5 wardrobe essentials every girl should have according to you.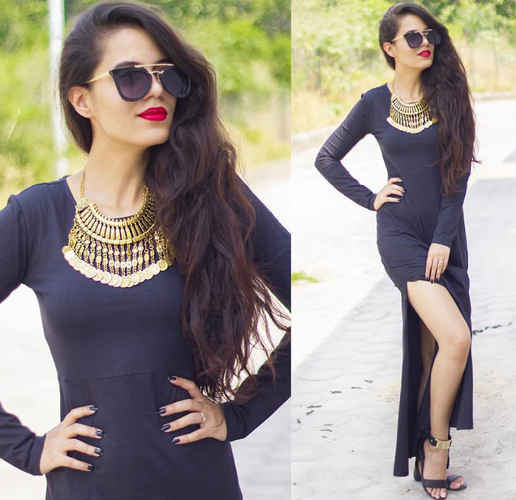 I think every girl should have a classic little black dress, a pair of fitted high-waist dark denims, comfortable wedge sneakers, a plain white shirt and a black blazer.
Tell us about any interesting/memorable projects that you have been a part of.
A recent most adventurous project I was involved in was the launch of Volvo's flagship XUV, XC90. I went all the way to Shillim, a small hillstation near Pune where I was the only blogger invited from all over India to test drive the  XUV for the first time in India. We drove the car right beside the lake and did off-roading in a very remote area. Being an army man's & a former rally-racer's daughter, I was thrilled to be a part of the event!
What makes Delhi 'So Delhi' according to you?
Delhi has the best places to eat, shop, hangout and everything that I can think of! I have lived all over the country but no matter where I went, I always missed Delhi in so many ways. It's the best place for education and you get amazing exposure here. Delhi definitely has the best of everything you can think of.
Any tip you'd like to give to the budding fashion bloggers?
Find what you love and figure out a niche for yourselves. Blogging as a field is growing quickly and we're seeing scores of bloggers coming up, so to do well in this field, stand out and make a name for yourself - you need to be dedicated, creative, and most importantly, love what you do!