Delhi
A Chat with The Young & Dynamic Ritesh Agarwal - Founder of OYO Rooms
Tell us a little about yourself!
I am the founder and CEO of OYO Rooms, India's fastest growing chain of budget hotels. I am 21 years old and a college dropout, who grew up in Orissa, and has made Delhi and Gurgaon my home. I love travelling and exploring new places and am very passionate about solving problem with technology. I started OYO Rooms with one hotel in Gurgaon in 2013, and we have already grown to 200+ hotels in seven major cities across India. 
How did OYO Rooms come into being?
As a student I travelled extensively across the country on a shoestring budget. That's when I realized that there is a serious dearth of budget but high quality hotels in India. As a traveller, I am spending hard-earned money but I don't even know whether I will get something as basic as a clean bed and linen, or hot water in the bathroom. Things like Wi-Fi were completely out of question if I was making a budget trip. This was a huge contrast from the experience that expensive hotels provide – where guests always know that the basic amenities will be of a certain standard that they can rely on.
My personal experiences led to the idea that if the same standardized experience can be offered at a pocket-friendly price, travellers will never hesitate to book and stay in a budget room. This idea led to the birth of OYO Rooms in 2013.
What is your source of inspiration behind your line of work?
My goal is to grow OYO Rooms into the largest budget hotel chain in India with a presence in all big and small cities in the next few years. In working towards this goal, I draw a lot of inspiration from the hundreds of notes and mails shared by the guests who have stayed at OYO Rooms and were delighted to find a high-quality, standardized hotel stay experience at an unbelievable price. We have a rare opportunity to change the face of budget travel in India and I am very excited to take this opportunity forward.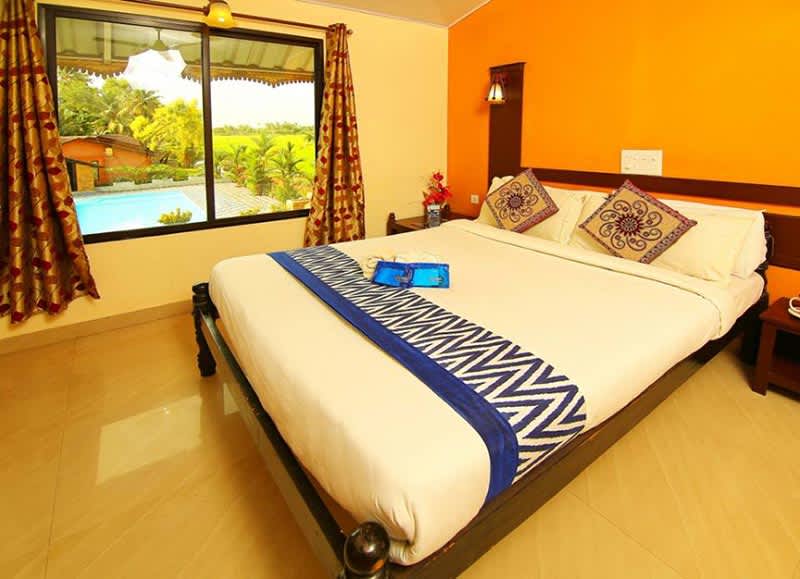 What is the USP of OYO Rooms, what makes it stand out? 
OYO Rooms offers standardized high-quality rooms from Rs. 999 onwards, and all of our rooms are equipped with the basic amenities that one expects in a good hotel such as a clean and comfortable bed, air-conditioning, clean attached bathroom, TV, WiFi, and complimentary breakfast. We are completely redefining the meaning of a budget hotel by offering a fantastic stay experience at down to earth prices. 
What characteristic according to you is unique to Delhi? (What makes Delhi 'So Delhi'?)
What I love most about Delhi is that the city is like a mini-India. You find people from all states and regions here, including many foreigners, lending their valuable bits to a growing cosmopolitan culture. Whether it is food or performing arts, architecture or handicrafts, festivals or parades, Delhi offers us experiences that are remarkably diverse and yet truly vibrant. I guess that's what makes our Delhi 'So Delhi'.
Top 5 places in the city that everyone who visits Delhi, should go to?
Old Delhi – The delicious street-food coupled with the old-world charm is a must-have experience.
Lodhi Garden – One of the biggest historical parks in Delhi depicting the historical architecture of the 16th century.
Hauz Khas Village – This place is a perfect amalgamation of modern and retro. You can always find young crowds thronging the place.
Moolchand Parantha – This late night haunt is for everyone from students and families to truck drivers.
Humayun's Tomb – It is a wonderful heritage site which makes you realize how old this city really is and what all it has witnessed.
A piece of first hand advice on the capital city?
While Lutyen's Delhi is extremely beautiful with ample greenery, white-coloured bungalows and tree-lined roads, the famous traffic islands and hexagon-shaped roads are a nightmare for outsiders who often lose their way around. I always tell my friends from outside Delhi to keep a good map handy, or to use Google Maps on their phones. Also, Delhi Metro is hands down the best way to get around the city.
One misconception about Delhi?
People often think that Delhi is an extremely expensive & tough place to survive however that is not entirely true. Whether it is lodging, food, shopping or transportation, Delhi has options that will fit everyone's wallet.
What plans does the future hold for you?
We started with just one hotel in Gurgaon in 2013. Today we operate 200+ budget hotels in seven cities across India. We aim to expand to more than 450 hotels by the end of 2015. We are also looking to expand beyond the seven cities we are in, and open new OYO Rooms in smaller cities and towns to truly revolutionize how Indians travel on budget.
A little piece of advice to the young and budding entrepreneurs out there?
There is no right age or time for you to start your own enterprise or to chase your dreams – the best time is now! If you have an idea that you genuinely believe in, and if you think you will find as many takers for your idea as you need to build a business, my advice is to go for it. 
Do not let thoughts like "I am too young" or "I don't have any experience" come in your way. I have always believed the right time is when you are under the shower & you can't stop thinking of an idea. Also, do not fear failures – they are a stepping stone to success. 
Lastly, if you don't risk something, you don't deserve a reward.
Check Them Out Here | https://www.oyorooms.com/