Delhi
9 Yummies Such As Chocolate Tacos & Hot Chocolate In A Cone To Instagram @ The Dessertarian Fest!
We Delhiites love our waffles, brownies, pastries and cakes, no news there. But what IS new is the fact that the ah-mazing Dessertarian Fest is coming back into town and we're already clearing up our calendars! Bringing the best of dessert options from all over the city under one roof, these guys have been winning hearts with delicious desserts and to make sure you don't miss out on any of the awesomeness, we've picked out 9 mouth-watering yummies that you gotta try here, so keep reading!
1. Bubble Waffles From WAFL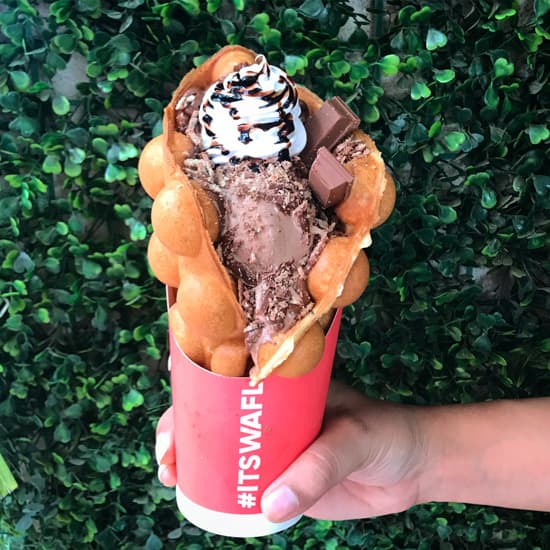 There's no way you can go to a fest that's dedicated to desserts and NOT have waffles there, can you? So for all your waffle cravings, stop by WAFL that's coming over to this fest and enjoy their yummilicious Bubble Waffles that they'll be bringing along! You can choose from their amazing variety of sweet and savoury waffles or try their quirky Corn Pipe Ice Cream - they're all delicious! 
Check Out Their FB Page | https://www.facebook.com/WAFL.India/
2. A Huge Collection Of Macarons From Cravity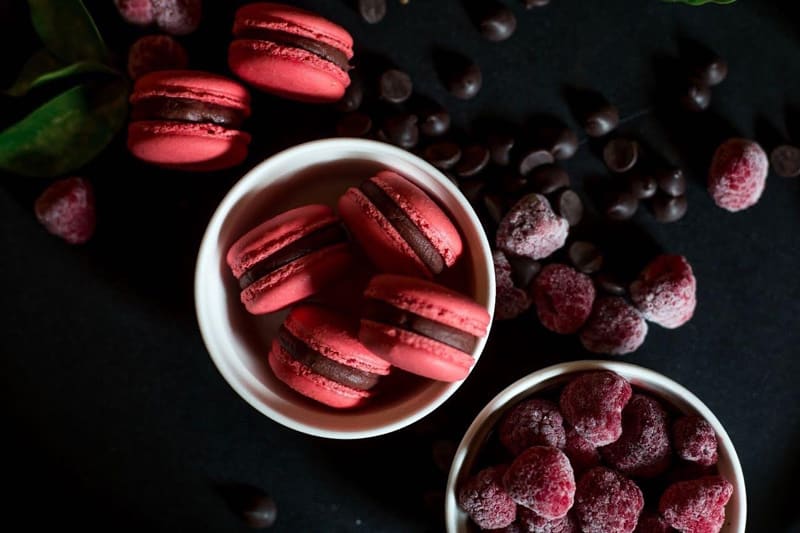 Who in their right minds can ever say no to delectable macarons? We certainly can't and that's why we CANNOT wait to get our hands on the Rose, Laphroaig, Chocolate and Strawberry Macarons that the lovelies from Cravity are bringing to this fest! These guys are also bringing a massive patisserie menu with them that'll include everything from yummy Nutella Oreo cake, Raspberry Cheesecake Brownie and Chocolate Truffle Pastry and our inner foodie (and budding Insta blogger) just did a happy dance! 
Check Out Their FB Page | https://www.facebook.com/cravityofficial/
3. Hot Chocolate In A Cone From The IceKreamists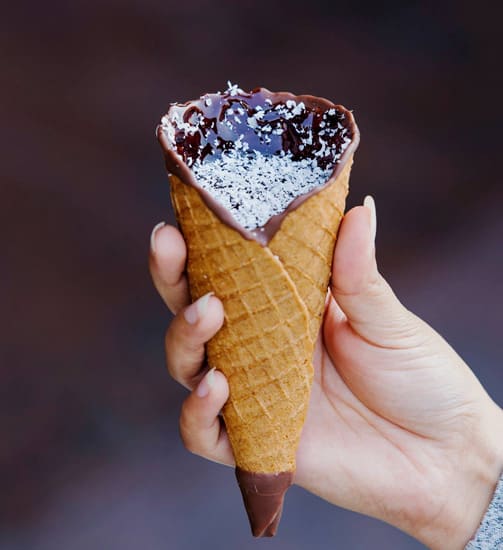 Winter came early this year and what better way to celebrate Dilli ki sardi than with some yummy hot chocolate? And if you agree, then you're gonna love The IceKreamists' Hot Chocolate that'll be served in a cone at the Dessertarian Fest - WOAH! So drop by their stall and gulp down some yummy hot chocolate and munch on the cone too - while making a Boomerang, of course!
Check Out Their FB Page | https://www.facebook.com/Icekreamists/
4. Eclairs & Boozy Cakes From TDB - The Dessert Bar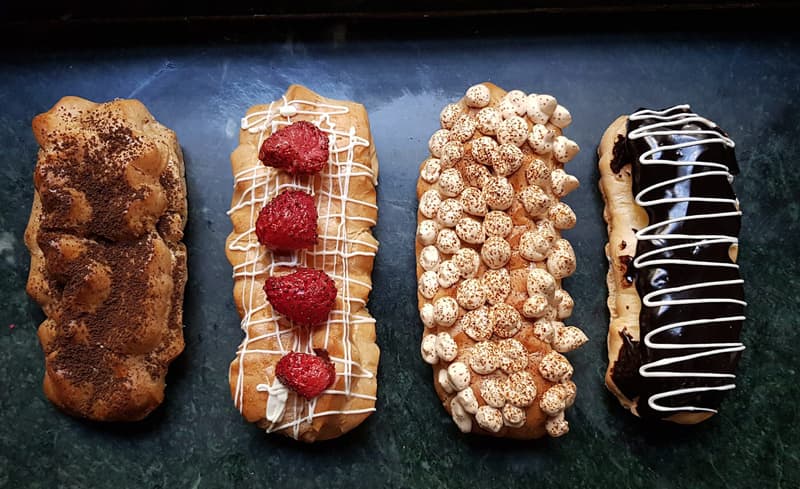 What happens when two of your absolute favourite things - booze and desserts, come together? Magic happens, guys! And if you think we're exaggerating, then we'd say you try out the Rum Chocolate Truffle Cake or Old Monk Choco Chip Cupcakes from TDB - The Dessert Bar's stall at the Dessertarian Fest and then you'll agree with us too. Make sure you take lots of pictures for your Insta handle, peeps!
Check Out Their FB Page | https://www.facebook.com/tdb.thedessertbar/
5. Phirni From Spicy Herbs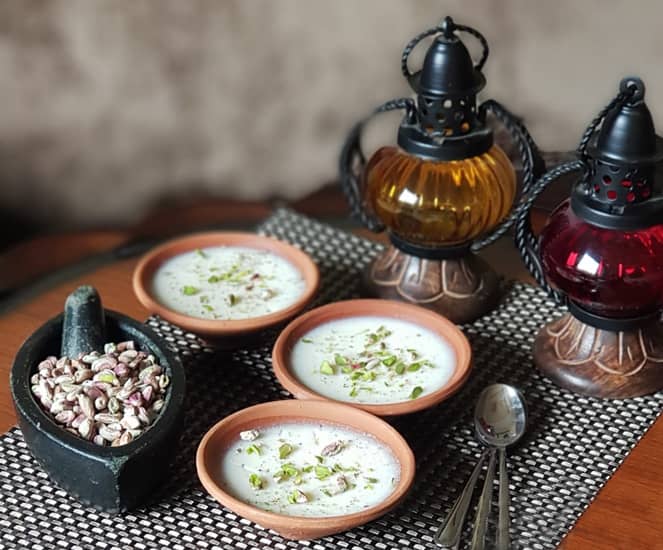 If you're a fan of Indian desserts, then fret not because this fest has got your back there too! Spicy Herbs is making its way to the Dessertarian Fest and they're bringing our all-time favourite Phirni with them and we're totes excited. They'll also be serving Chocochip Muffins, delicious cakes and many more baked goodies so YAY! 
Check Out Their FB Page | https://www.facebook.com/s2foods/
6. Chocolate Tacos From Angels In My Kitchen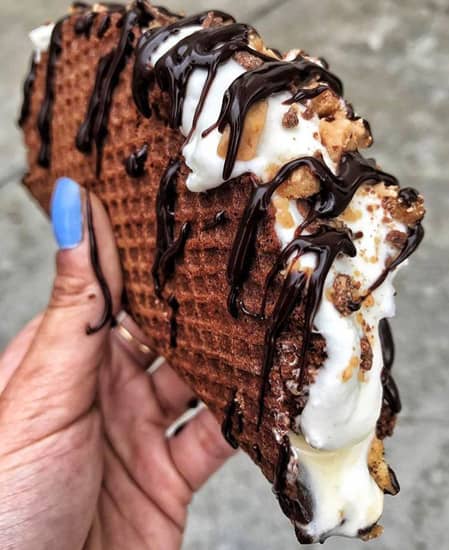 Angels In My Kitchen needs no introduction to all the dessert lovers in the city! And to make the Dessertarian Fest even more exciting for us, this time, these guys are bringing Chocolate Tacos, Banana Walnut Muffins, Italian Tiramisu Pastry, Golden Kappas and Brownie Crunch. So give yourselves that much needed cheat day and demolish all these yummies!
Check Out Their FB Page | https://www.facebook.com/AngelsInMyKitchen/
7. Butterbeer From TONIQ Dry Bar & Kitchen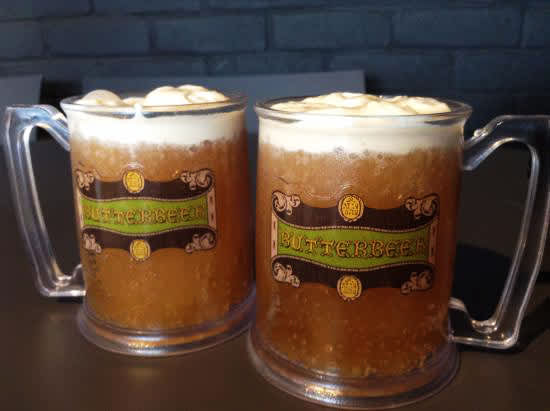 Butterbeer - did the word ring a bell in your Potterhead minds? We're sure it did and it's time you taste this famous drink because TONIQ Dry Bar & Kitchen is bringing Butterbeer to the Dessertarian Fest and we're gonna be the first in line to try and take innumerable pictures of it! Don't forget to order their Parle-G Shake, Midsummer Punch, Peanut Butter Pancakes and Belgian Dark Chocolate Croissant Ice-Cream Sandwich as well! 
Check Out Their FB Page | https://www.facebook.com/toniqdrybar/
8. Oreo Brownies From Theobroma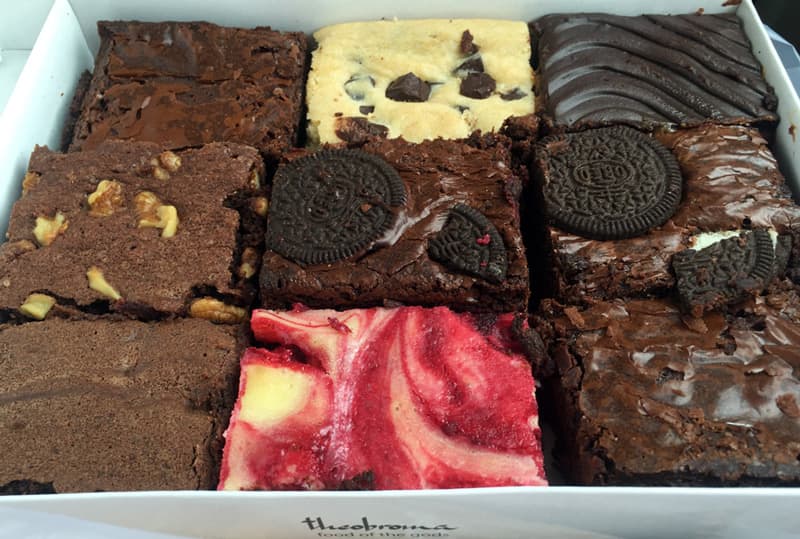 Brownies to Dilliwalas have become synonymous to Theobroma and if you've ever tasted their Oreo Brownies, then you know exactly what we're talking about! And the best part is that these guys are bringing their RAD variety of brownies like the famous Red Velvet Brownie, Cookie Brownie, Caramel Shortbread, Chocolate Oreo Cake, Fresh Cream Cake and all their scrumptious desserts here. Do you REALLY need any more reasons to come to this fest now?! 
Check Out Their FB Page | https://www.facebook.com/theobromaindia
9. Churros From Whisk A Wish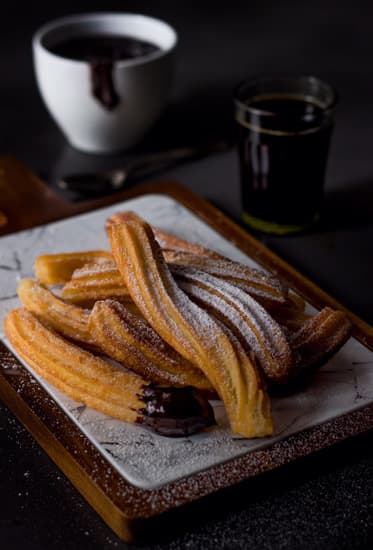 If your tummy growls out loud at the thought of scrumptious fried dough pastry AKA churros, then you're gonna love this - Whisk A Wish is coming to the Dessertarian Fest and our dessert loving soul is going gaga over this piece of news. We can't wait to try out and post 'bout the delicious Churros that these guys are bringing to the fest!
Check Out Their FB Page | https://www.facebook.com/WhiskAWish/
If we got you drooling just talking about these desserts, then imagine how cool this fest is really gonna be! So bookmark the dates and BE THERE, people!
When | Friday - Sunday, 30th November - 2nd December
Where | Select CITYWALK, Saket
Time | 12 Noon Onwards
Call Them | +91 9910 986 969 & +91 8447 639 393
RSVP On FB Here | https://www.facebook.com/events/1106887322819103/
Check Out Their FB Page | https://www.facebook.com/dessertarianfest/