Delhi
9 Things Like Chocolate Golgappas, Beetroot Hummus, Papad Pizza & More We Tried @ Cervesia
We headed over to one of the newest breweries in GTown, Cervesia, and were quite surprised by some of their unique food options. The place is well lit and the décor is bright and cosy, and we got busy hogging straight away when we landed up here. Here's everything we tried (and loved) here!
1. Mango Mania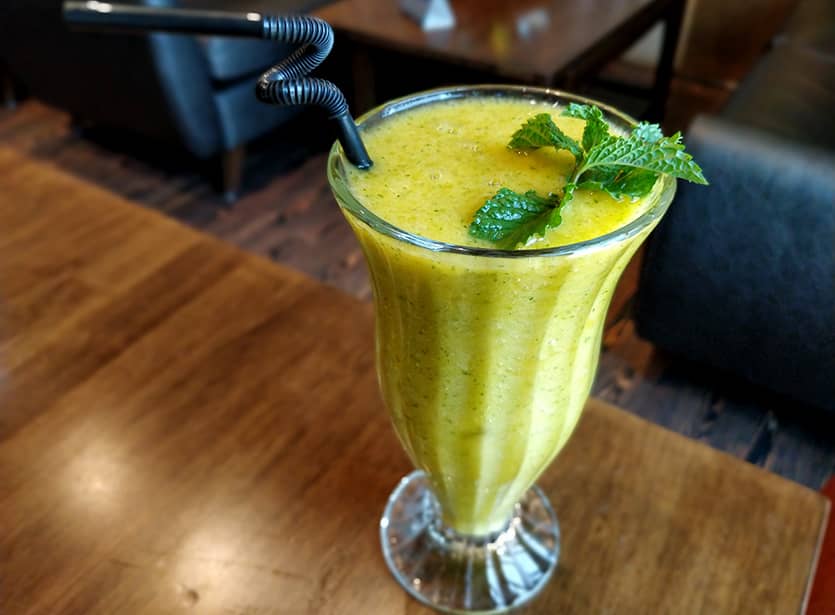 Mango is the fruit of the season, and considering how hot it is these days, a refreshing mango drink becomes impossible to resist. This fresh and energetic drink was the perfect blend of mango juice with mint, basil and peach. Thick & delicious, we gulped this one down within seconds of ordering it!
Price | 195
2. Kiwi Breeze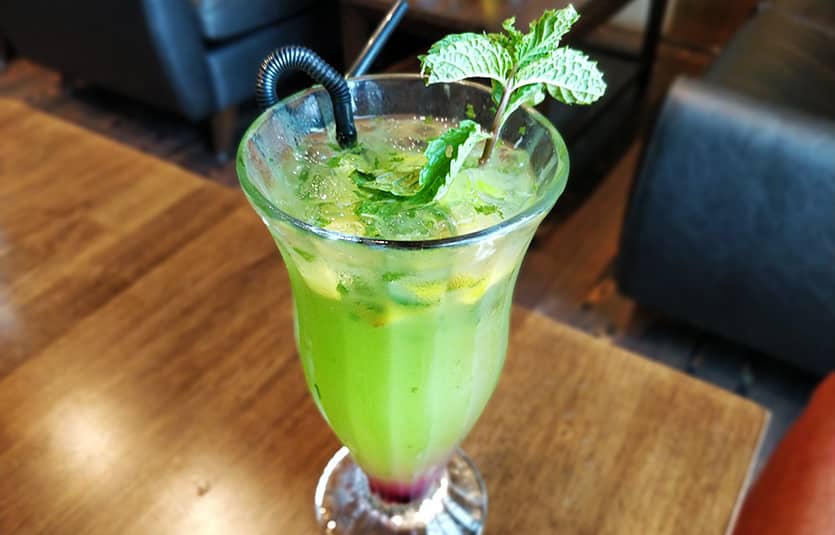 The heat really does take a toll on one's body, and fruity coolers seem like saviours at such times. The next thing we ordered was a Kiwi Breeze, which was a refreshing mix of kiwi juice with lemon, mint, grenadine, and lychee juice. This was the perfect wake up drink on a lazy afternoon!
Price | Rs 199
3. Chingari Chicken Dimsum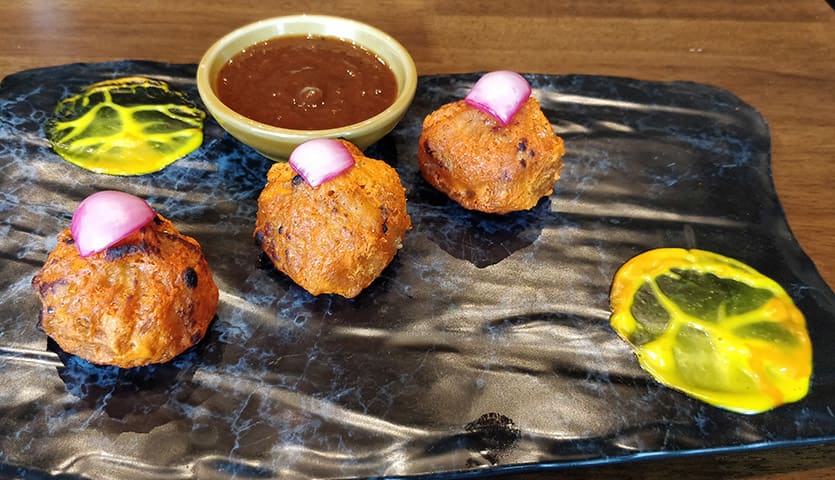 As you know, dimsums being one of our absolute faves, how could we hold back from ordering this tempting variant of tandoori chicken momos? Interestingly, they came with a side of a sweetish tamarind dip that we later realized was Cervesia's signature preparation of sorts, that they serve with almost every appetizer. The dimsums were flavourful and well-cooked. We're sure you'll love them as much as we did!
Price | Rs 255
4. Beetroot Hummus And Pitta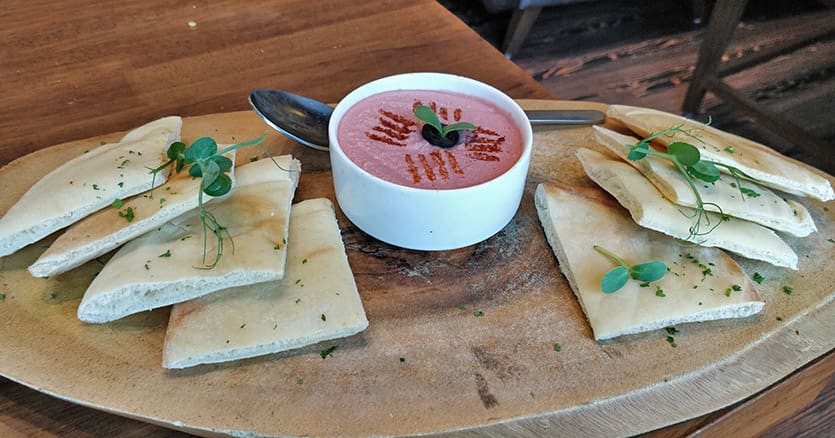 Warm fluffy pita bread toasted to perfection, along with a generous helping of beetroot flavoured hummus, gave us another reason to love the dish even more. For those who have their doubts, trust us, this dollop of pink hummus with a mild underlying flavour of beetroot is actually pretty yummylicious and definitely worth trying!
Price | Rs 225
5. Cheesy Kumbh Kulcha Bite
We thought this would be a stuffed kulcha triangle of sorts, but we were in for a surprise. So, basically, these are dimsums made from a kulcha batter, stuffed with loads of mushrooms and cheese, served along with their signature tamarind dip. This dish is definitely a very different type of kulcha preparation that mushroom lovers must try!
Price | Rs 295
6. Dahi Papad Kebab
This one is dahi ke kebabs rolled in crunchy papad bits, to give the dish a completely different look and feel as well as taste. The papad-y twist was certainly a plus and the kebab itself was stuffed with more paneer than hung curd, and the strong flavour of cardamom added an interesting element to the dish. A pretty good snack, which deserves a shot!
Price | Rs 295
7. Aglio Olio Pereroncino Spaghetti With Chicken Sausage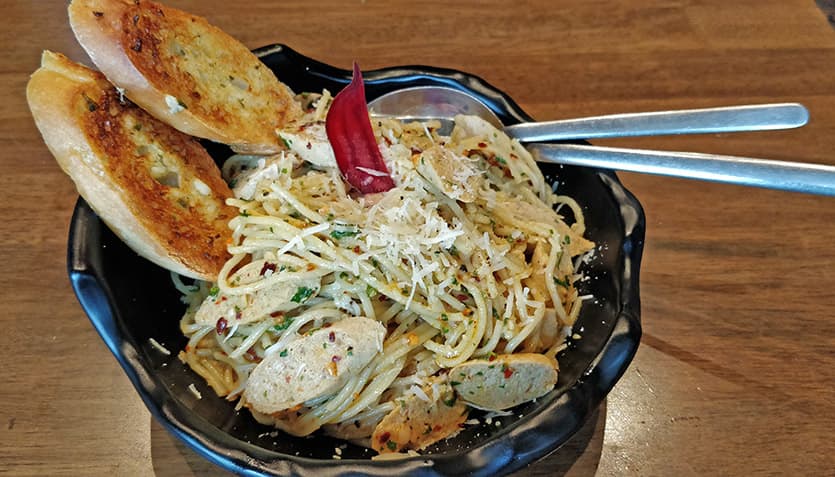 Our love for pasta made us order this one! The large bowl of spaghetti came with a couple of deliciously toasted garlic bread slices, that we gobbled up, before we even tasted the pasta! The spaghetti was great and the abundance of chilli flakes in it, made the dish an amazing option for the people who like their food on the spicier side!
Price | Rs 330
8. Papad Pizza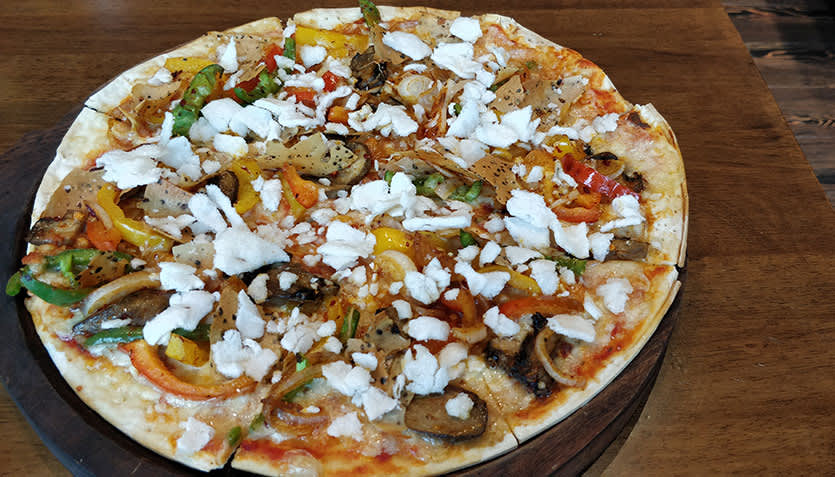 Well, as the name suggests, there can only be two ways to go about making something like this. One being, using a papad as the pizza base and the other, papad toppings on a regular pizza. This one was the latter. Highly recommended by the staff, this regular vegetarian pizza topped with a variety of papads was quite crunchy and interesting, to say the least!
Price | Rs 385
9. Chocolate Golgappa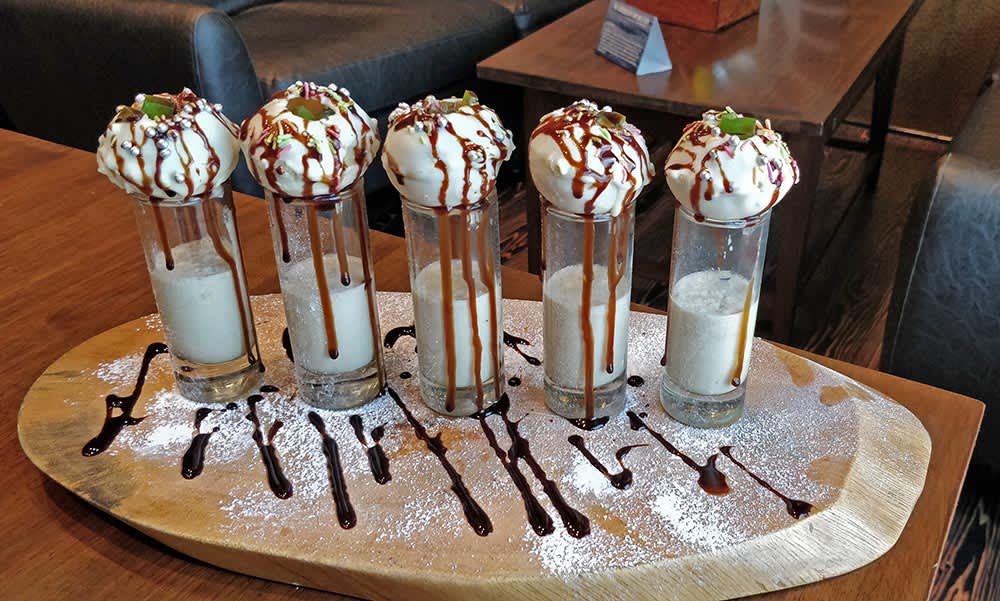 This dish was definitely the highlight of our meal. Imagine, crunchy golgappas layered with frozen white chocolate and stuffed with chocolate mousse, and tiny colourful jelly bits, served with a diluted milky gulkand shot, that is to be used as the paani for the golgappas. Gobble it up to give your taste buds a culinary treat so amazing, you wouldn't be able to get over it for days to come! Who would have thought golgappas could be made in such a hatke way?!
Price | Rs 295
Overall, we had a great meal here! The place is nice and spacious, the staff is polite, and the service gracious. Their coolers are great for beating the Delhi heat and will leave you feeling refreshed, indeed. Also, their Chocolate Golgappas are something that we are most certainly going back for because they're simply awesome! So when are you planning to drop by?!
Where | Cervesia - SCO 22, 1st Floor, Sector 29, Gurgaon
Call Them | +91 11 3310 7548
Timings | 12 Noon - 1 AM
Here's Their FB Page | https://www.facebook.com/CervesiaGurgaon/