Delhi
9 Road Trips To Take With Your Girl Gang Within 300 KM From Delhi 'Cause ZNMD Is Not Just For Boys!
NGL, we're all pretty tired of all the Dil Chahta Hai, ZNMDs and even Hangovers where the boy gang goes on a trip and has the time of their lives. We mean, why should boys have all the fun? We girls also crave having an all-girls trip like Sex And The City and just relaxing, chatting, drinking, and dancing with our besties! If you wanna do so too, we've put together a list of road trips that you can take with your girl gang within 300 km of Delhi to help you unwind with your gals. Read on!
1. Lansdowne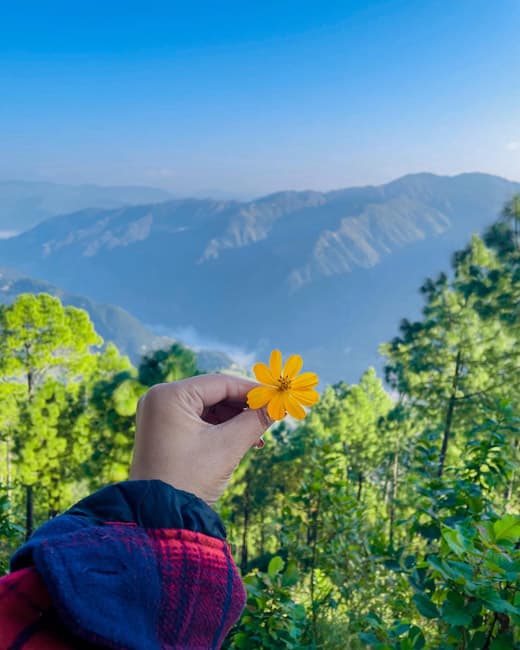 Picture Credits: khyatigehwal
Situated 256 Km away from Delhi and perched at a height of 1,700 meters above sea level is this stunning hill station. Among one of the quietest hill stations, Lansdowne is situated between the dense oak forests and is an ideal retreat for all those who wish to immerse themselves in the lap of nature and reap the benefits of the greenery. So, to get away from the stir of the city, plan a quick trip with your girls to this beautiful hill station! 
Where | Lansdowne - Uttarakhand 
Distance From Delhi | 256 KM
2. Mussoorie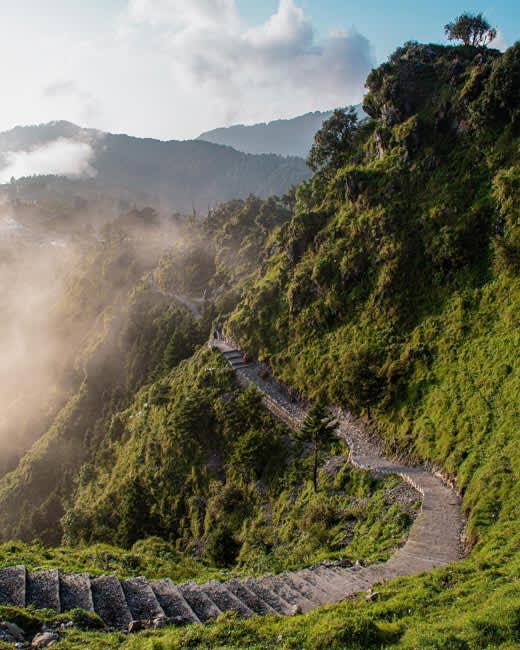 Picture Credits: tenzing_chonden__
Also known as the Queen Of The Hills, Mussoorie is one of the most popular hill stations in India. Its aesthetic hotels and tourist attractions like Kempty Falls, Landour Bakehouse, Chic Chocolate and happening mall road are what draw people from across the country to spend a memorable vacation in this paradise. Pack your bags soon and head over to this glittering hill station with your gal pals for a weekend getaway! 
Where | Mussoorie - Uttarakhand
Distance From Delhi | 289 KM
3. Jim Corbett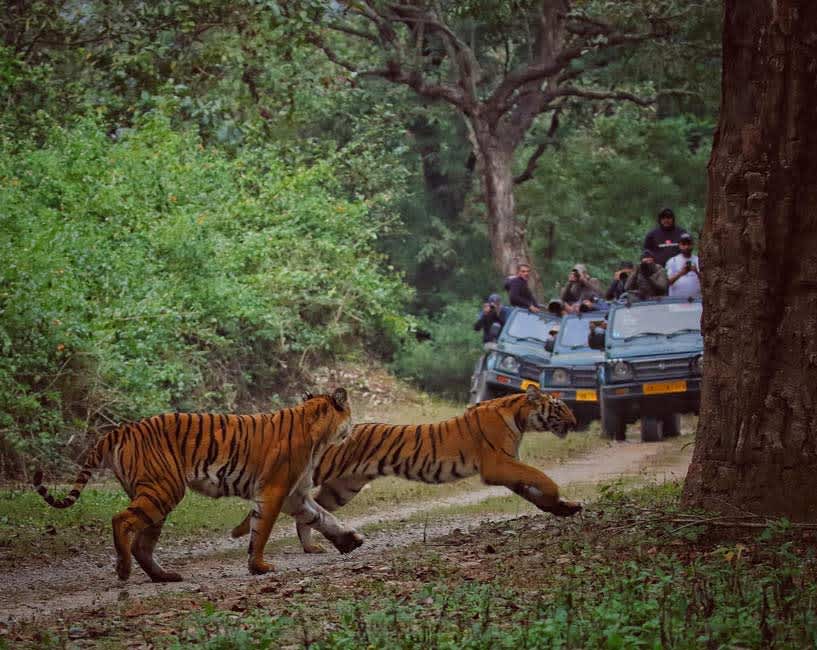 Picture Credits: iampuneetsuchdeva
The rich land of Jim Corbett is renowned for its flora and fauna. If you're someone who is intrigued by wildlife then this is your go-to place for a mini-vacation. Surrounded by wildlife on all four corners, the Royal Bengal Tiger can be seen dominating this place alongside other members of this habitat. The safari in the Jim Corbett National Park is a thrilling experience that lures tourists from all around. Well, start planning for a one-of-kind experience in this wilderness with your girl gang! 
Where | Jim Corbett - Uttarakhand
Distance From Delhi | 231 KM
4. Kasauli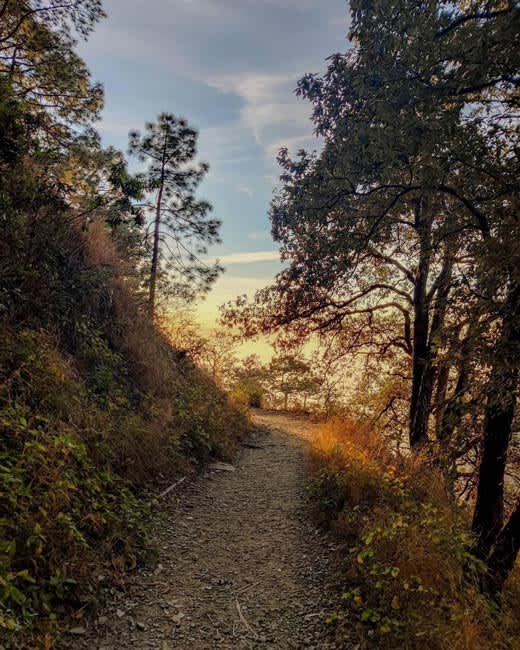 Picture Credits: travelsghumakkad
Seeking a respite from the hustle of city life? Well, the lush green forests, bright blue skies and clean air in this exquisite hill station are your perfect escape. When in Kasauli, wake up to the soothing sound of the birds chirping and go to bed after gazing at a sky full of stars. Find peace in this heaven on earth and bask in the beauty that this hill station has to offer. We've added this to our bucket list already we suggest you do it too!
Where | Kasauli - Himachal Pradesh
Distance From Delhi | 290 KM
5. Jaipur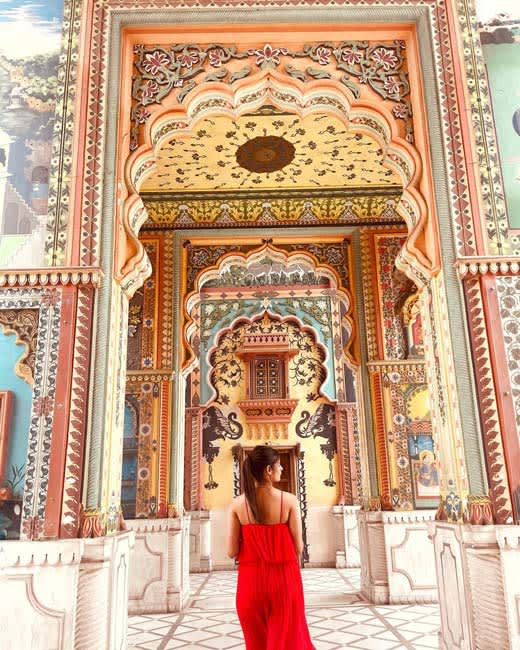 Picture Credits: paiiyyuu
Too invested in everything royal? Known as the Pink City, Jaipur is the place you should head to for it has a lot to offer. Forming the heart of Rajasthan, this city is a major tourist attraction because of the iconic heritage sites including the Hawa Mahal, Amber Fort and Jal Mahal. While in Jaipur, you can defo not miss the scrumptious Laal Maas and delicious Dal Baati Choorma which are the main delicacies of Rajasthani cuisine. So, get going to the Pink City with your gals to experience the royal heritage and appetizing food! 
Where | Jaipur - Rajasthan
Distance From Delhi | 218 KM
6. Neemrana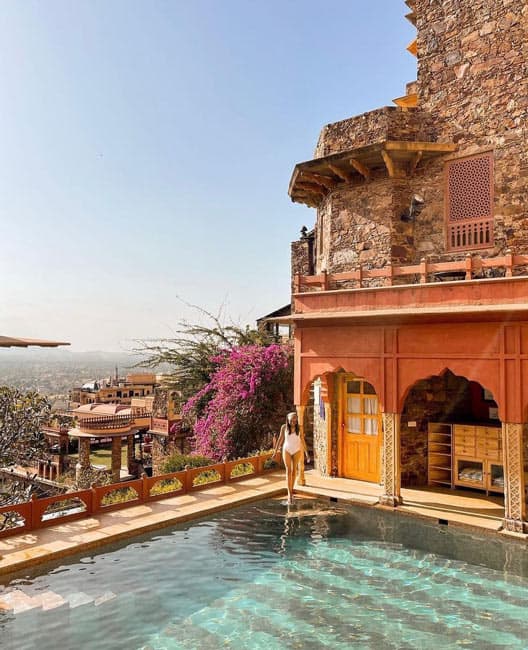 Picture Credits: missminussized
The age-old Neemrana fort, built on a hilltop has been converted into a heritage hotel and is defo a sight for sore eyes. This massive hotel consists of 7 palace wings separated into 12 levels. The royal rooms are named keeping in mind the historical legacy of the fort, quite interesting, isn't it? This stunning property nestled between greenery offers a royal experience and is the perfect destination for a staycation with your girl gang. We're totally adding this to our girls' vacay bucket list, how about you?
Where | Neemrana - Alwar, Rajasthan
Distance From Delhi | 130 KM
7. The Oberoi Sukhvilas Spa Resort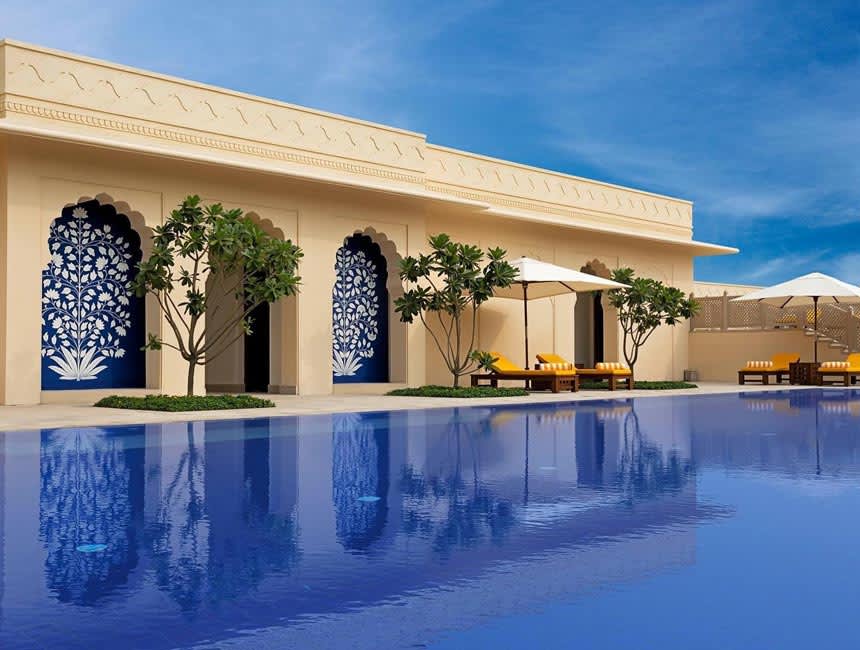 Nestled between the Siswan Forest, The Oberoi Sukhvilas Spa Resort offers an extremely luxurious stay. Away from the city life, this rich heritage architecture is known to provide exceptional hospitality and spa treatments. Head over to Sukhvilas to enjoy a luxe weekend with your gals rejoicing in the temperature-controlled outdoor pool and lavish wellness treatments for a relaxing and calming trip in the lap of nature!
Where | The Oberoi Sukhvilas Spa Resort, New Chandigarh
Distance From Delhi | 275 KM
8. Parwanoo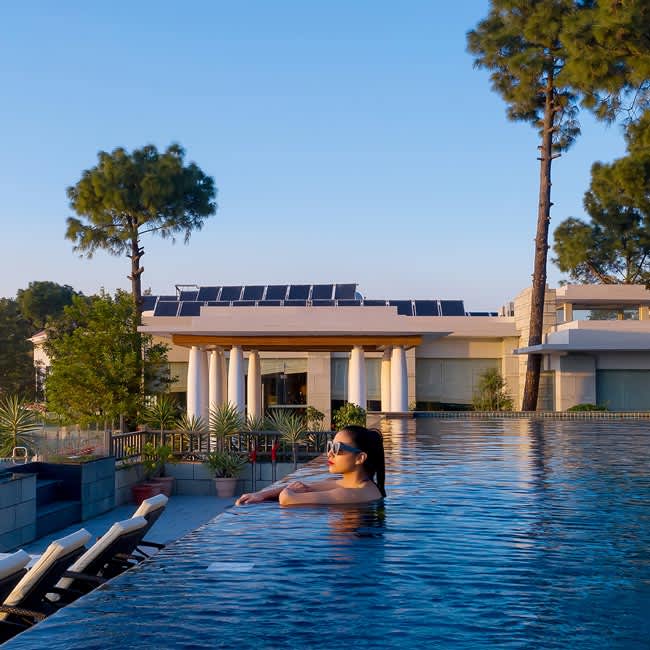 Picture Credits: moksha_himalaya_spa_resort
Decorated with splendid greenery, rambling orchards and picturesque Shivalik Hills, Parwanoo is among the most visited hill stations in Himachal Pradesh. Some of its tourist attractions include trekking, visiting the fruit processing units and the beautiful hill resorts to book your stays at. This destination is the perfect getaway for an enjoyable road trip with your gang into the serene beauty of the hill station! 
Where | Parwanoo - Himachal Pradesh
Distance From Delhi | 265 KM
9. Bhangarh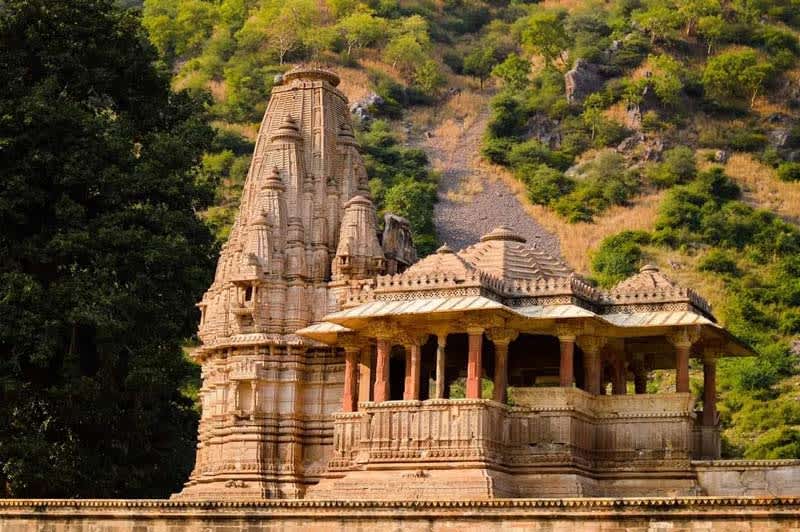 Picture Credits: mytravlutionofficial
Bhangarh is a small village in the Alwar district of Rajasthan. The major attraction of this place is the Bhangarh Fort which although situated amid the green hills, is said to be haunted. It has massive fortifications and gates. What draws tourists to this marvellous architecture is its history and serene atmosphere. Another major attraction of Bhangarh that lures people is the Sariska Sanctuary. So, don't forget to take a tour of this spooky fort and tick it off your bucket list. Plan a trip to Bhangarh with your besties super soon!
Where | Bhangarh - Rajasthan
Distance From Delhi | 283 KM
Now that all the research has been done for you, all you gotta do is share this list in your 'Best Friends Forever' WhatsApp group!