Delhi
9 Reasons Why We Loved Bulbbul And Why It Should Be Your Next Watch
Recently a movie called Bulbbul released on Netflix and the basic synopsis tells you about a child bride, Bulbbul, who is married off to a much older Indranil. He has a twin brother, Mahendra who is mentally stunted and a younger brother Satya, who is of Bulbbul's age. Years later, Bulbbul (played by Tripti Dimri) has blossomed into the matriarch of the haveli that Indranil (Rahul Bose) has deserted, Mahendra is supposed to have been killed by a 'chuddail' and Satya (by Avinash Tiwary) returns home from his studies in England.  If you haven't seen this movie then we have listed a few reasons below on why you should. But before we dive into this list, if you do decide to watch the movie, watch it with an open mind and you will not be disappointed. 
1. A Feast For The Eyes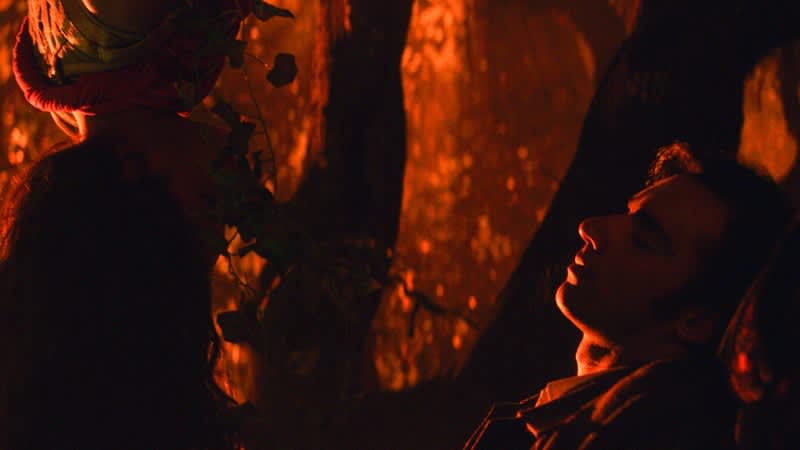 Picture Credits: NetflixIN
The moment you start the movie, you step into the land of Bulbbul. Yes, we can safely call it a realm of its own as this period drama is majorly shot in a Crimson palette which is nothing less than a visual treat for the eyes. The exceptionally gorgeous nightscapes dipped in various shades of red, signify both mystery and danger lurking in and around the village. 
2. Get A Glimpse Into The 19th Century Bengal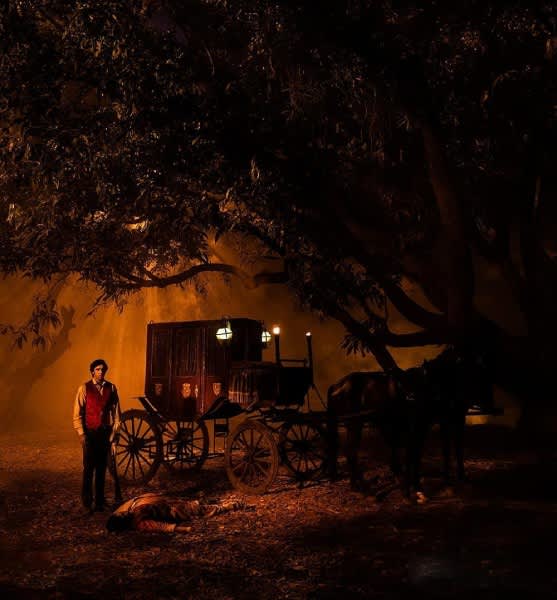 Picture Credits: avinashtiwary15
Set in the year 1889, when the Bengal Presidency was under colonial rule, you catch a glimpse of several elements that define the period. With men walking in crisp dhotis, the pardah system for women, warm yet elegant shawls, palkhis hoisted by male servants, massive haveli and bald widows. These elements show the viewers a glimpse of society that's often found in History books.
3. An Underlying Supernatural Element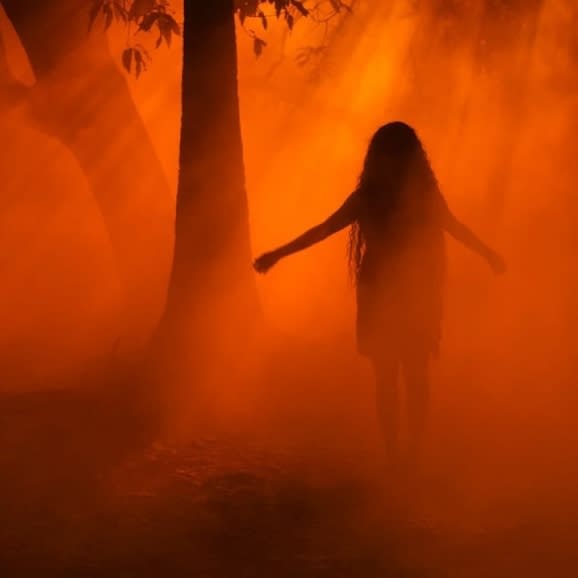 Picture Credits: anvita_dee
To call this movie a Horror flick would be wrong as it flexes itself from romance, tragedy, family drama and even a thriller, to some extent. The beautifully shot scenes, some graphic elements, always divert your attention to other pressing concerns than the witch herself. But despite the hypnotic way in which the story unfolds itself, there's always a looming supernatural presence that you simply can't ignore. You have to dive into the movie with an open mind and just take in the story as is because even though the jump scares aren't for the purpose of scaring you, the *chuddail* is omnipresent.
4. An Open Secret With A Lyrical Story Weaving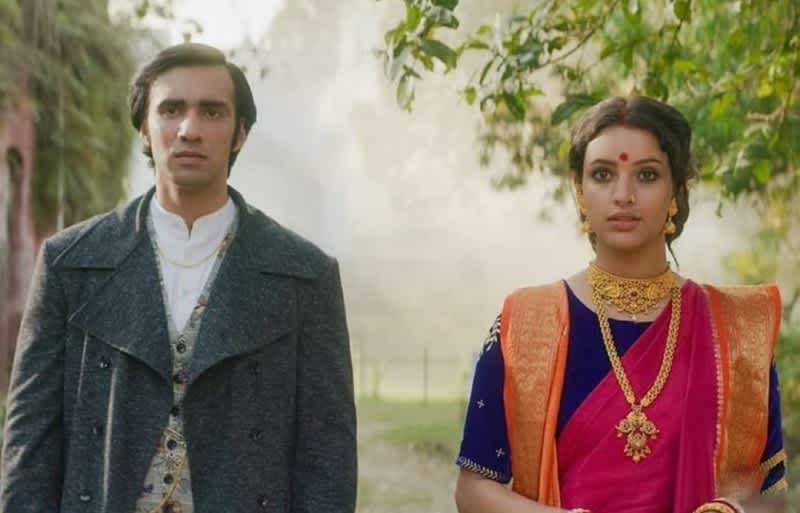 Picture Credits: avinashtiwary15
For those of you who have seen it, you know what we're talking about, but for those of you who haven't you'll get this point once you tune into the movie. This is not a mystery, there are open clues lying around for all the grotesque murders and the person or rather 'being' behind it. But the movie is not about who's the person behind this, but instead, it follows through the question 'why'.
5. Exemplary Performance By Rahul Bose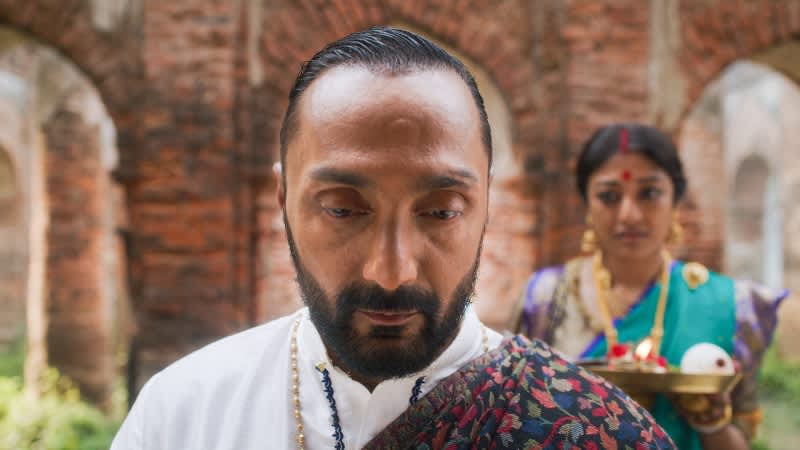 Picture Credits: NetflixIN
Rahul Bose has always been known for taking up roles in movies like Mr. and Mrs. Iyer and consistently delivering justice to the character. Playing the role of a scheming zameendar, Indranil who is married to a much younger child bride, Bulbbul, and simultaneously playing the role of a mentally stunted twin, Mahendra - his performance will leave you speechless. The ease with which he brings justice to both the polar opposite characters is a delight.
6. The Complex Character Of Bulbbul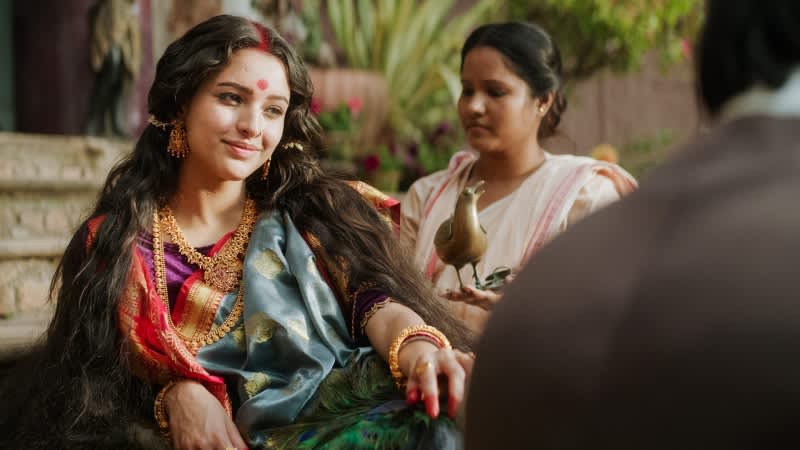 Picture Credits: NetflixIN
Portrayed by Tripti Dimri, this spirited girl has questioned customs around her since the beginning. Married off as a child bride, this woman always has a rueful smile on her face that makes you fall in love with the character. However, behind that regal smile, you will find Bulbbul hiding an immense pain, shunning patriarchy at every point and playing the role of a leader in a male-dominated society. Yet, she will make your heart go out to her. 
7. A Supporting Cast That Outshines In The Movie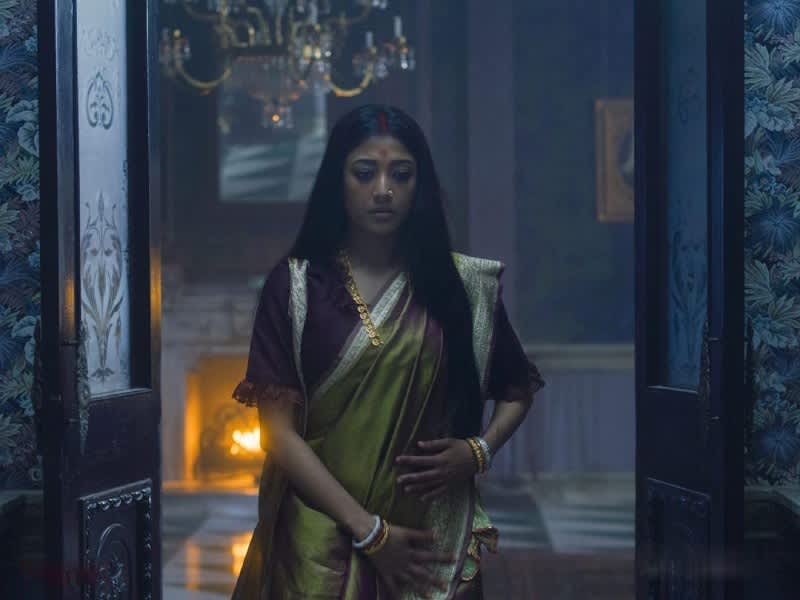 Picture Credits: paoli_dam
Binodini (played by Paoli Dam) who's married to Indranil's twin, often called as choti bahu, comes across as a mischief creator. She is well-aware of the outcomes of her actions and her expressive face will certainly make you want to hate her. But you can't help but lament her situation for she is also a victim dressed in the garb of expensive sarees, hiding behind a conniving smile. Dr. Sudip, a village doctor, is a lovable character and Parambrata Chattopadhyay leaves no stones unturned to breathe life into his character. 
8. A Patriarchal Society Relaying The Tale Of Justice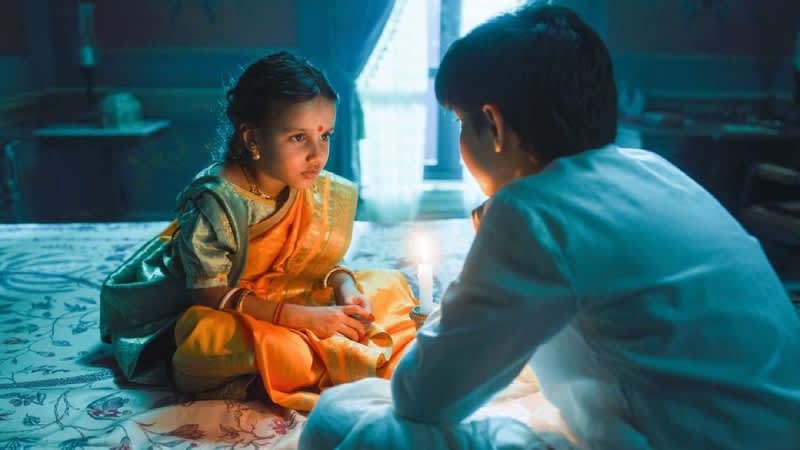 Picture Credits: netflix_in
It's no secret that the movie talks about a lot of grave issues pertaining to violence against women. It's almost a tragic poetry in the way the story is relayed for the viewers. The patriarchal society and the flag bearers in the movie will leave you wanting for justice. And at some point, it is delivered, just not in the most idealistic way! 
9. A Tale Of A Woman, By A Woman For Women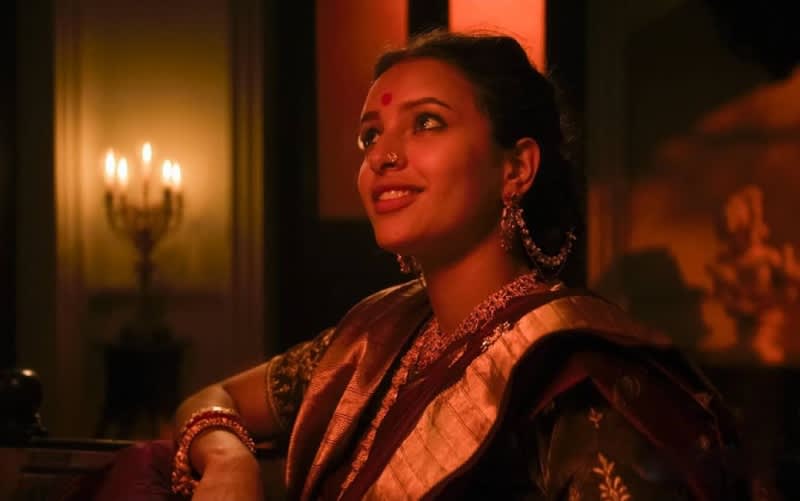 Picture Credits: tripti_dimri 
Lastly, it's a fairytale but a dark one at that. It's a story where the prince charming is not what you think he is. The haveli is an ominous place holding dirty secrets and is sort of a prison for the queen. Though Satya, who's beautifully portrayed by Avinash Tiwary, comes across as a self-righteous character, he's not without flaws and definitely not a hero as this tale is definitely not about male heroics. Bulbbul portrays the suffering of a woman and her ultimate resurrection to power like a phoenix. 
You must watch this movie with an open mind and no particular expectation 'cause this tale is one of justice and we love it 'cause it's a 'tale of a woman, by a woman for women'.
Watch Online Here | Bulbbul