Delhi
8 Reasons Apart From Food That'll Make You Wanna Hit Up Purani Dilli Right Away!
'I've shopped enough', said no millennial ever! If you're broke but tired of visiting the same pricey malls, you need to pick up your shopping bags, put on your comfy shoes and head over to saddi Purani Dilli. It's a one-stop destination for everything, be it clothes, shoes, jewellery, books, decor, attar, essential oils, kitchen utilities and even spices. So, here we've hand-picked a few reasons APART from food to head over to this fantastic & historic place!
1. Go On A Religious Day Out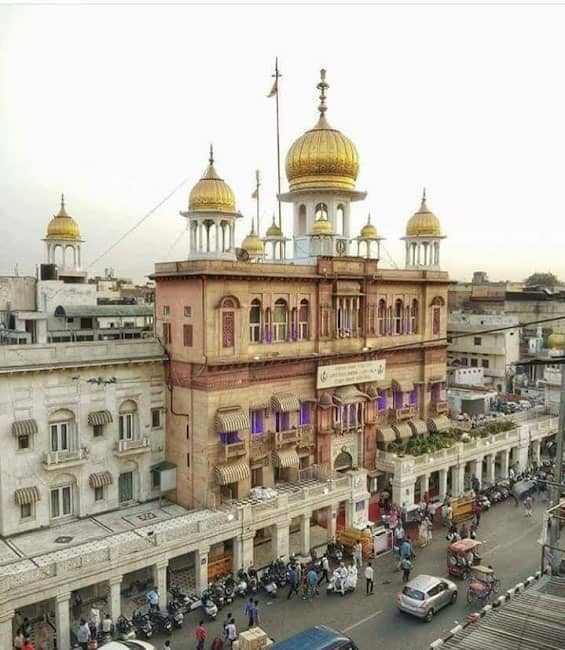 Picture Credits: Malhadia
Chandni Chowk is known for its exuberance and being the pulse of the city. And we know it may sound strange but this place can also come in handy as a getaway spot for you can feel relaxed and at peace as you sit in the famous Gurudwara Sis Ganj Sahib or Shri Digambar Jain Lal Temple here. You can also adore the picturesque architecture of a century-old St. Stephen's Church or witness the prayers being offered at the ancient Fatehpuri Masjid!
2. Shop For Spices And Dry Fruits For Your Kitchen
Picture Credits: Hiro Uva
Amongst many other things, Khari Baoli is the biggest spice market in Asia! From an assortment of nuts, herbs, grains, pulses and salts to dry fruits, mulberries, prunes, jaggery, almonds and raisins, you name it and they have it. Come over and the numerous pungent and sweet smelling gallis will take you to straight to spice paradise!
3. Hoard From Kinari Bazaar To Make Your Closets Happy
Picture Credits: Ajay Mohan
Hello soon-to-be brides or sisters of the bride, Kinari Bazaar in Old Delhi is where you need to rush to RIGHT NOW! This huge wholesale market is indeed as fancy as a dream and trust us, you won't be disappointed once you drop by with your shopping bags here. Perfect for embellished laces, tassels, borders, sehras, turbans and even veils, Kinari Bazaar has a plethora of shops and boutiques and offers everything from bridal lehengas, gowns, anarkalis, gowns, heavy dupattas, sarees and even simple lehengas for the wedding guests!
4. Indulge In Thrift Shopping At Chor Bazaar
Picture Credits: Faraz usmani
Sounds shady but your visit to Old Delhi without exploring this place won't be complete. This fancy, crowded and chaotic bazaar, situated near the Old Fort, comes to life on Sundays and is full of cheap, second hand and surplus clothes & other things like mobile phones, leather shoes, trench coats, gym equipment and even utensils. If you're a big antique hoarder and love everything unique and ancient, check this market out fosho!
5. Snag Numerous Varieties Of Aromatic Ittars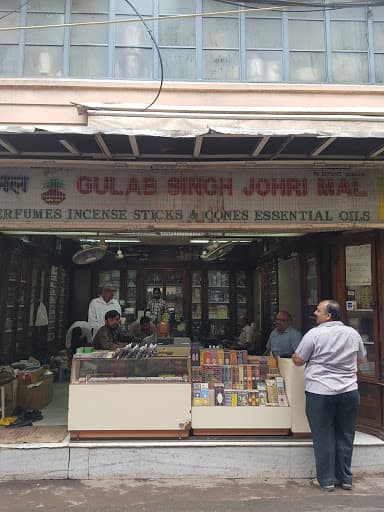 Picture Credits: samin-aalam 24
Nothing is better than a long-lasting, sweet fragrance and we totally rely on ittars and essential oils for making us smell nice & fresh all day long. Chandni Chowk has innumerable shops entirely dedicated to perfumes, incense sticks, soaps, candles and aromatic oils. We love and totally trust the 200-year-old Gulab Singh Johrimal and other such seasoned shops to take care of all our personal needs!
6. Dariba Kalan For The Love of Silver!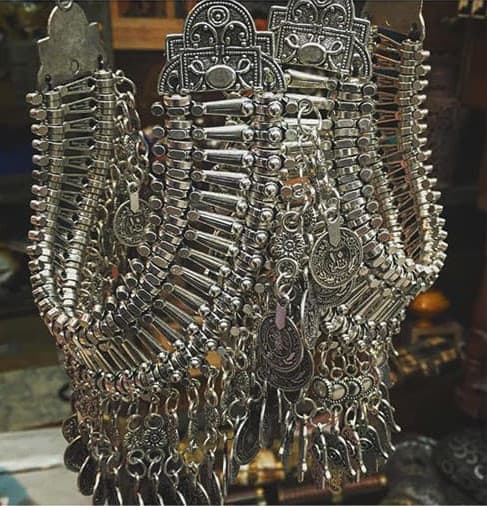 Picture Credits: thelongexhale
Oxidised and silver jewellery is making a come back and the trend is here to stay. Full of precious stones, silver giftables, rings, anklets, bangles, noserings and even heavy necklaces and showpieces, head over to Dariba Kalan for everything shiny and blingy!
7. Some Cheap Stationery Please!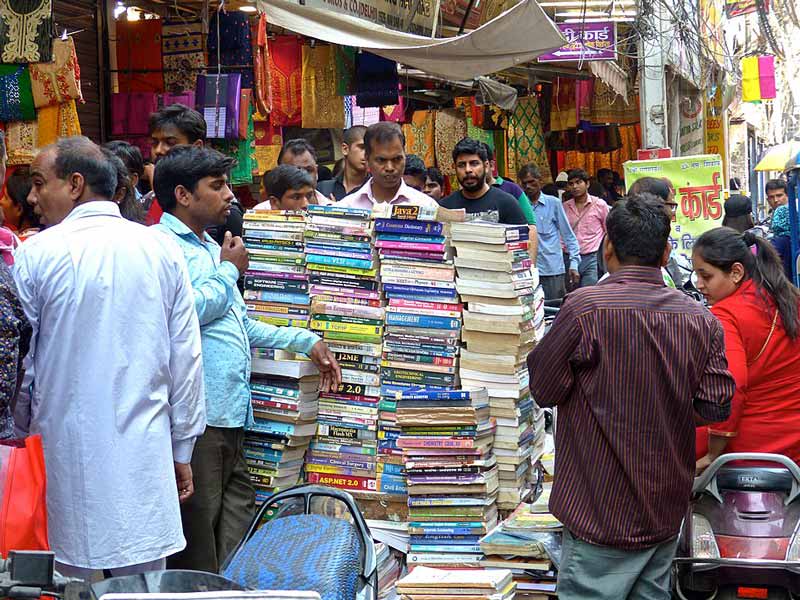 Chawri Bazaar is flooded with shops that offer cute notebooks, pens, coloured sheets, planners and stationery of all sorts. An area brimming with all office and school supplies, head to Nai Sadak to buy paints, canvas, sheets, stickers and even college books at epically cheap prices! Everything including novels, exam prep books, textbooks, biographies and even comics can be picked up from the pavements and shops that have been there since the partition. Fun fact - it's one of the biggest textbooks markets in India!
8. Buy Toys, Sports Equipment & More At Affordable Rates
This Is A Representative Image
One of the largest wholesale markets in Delhi, you all must scamper to Sadar Bazaar to buy bags, stuffed toys, big teddy bears, cars and even sports equipment like cricket bats, badminton rackets, shuttlecocks and skates, all at surprisingly low prices! You can even find home decor items like buntings, wall hangings, wrapping sheets and fancy artificial flowers and ribbons here!
We are heading out to there to buy some fancy clothes and stock up on our yearly supply of almonds. Meet us there?