Delhi
8 Quiet, Cosy & Intimate Places Where You Can Enjoy Long Conversations With Bestie/Bae!
Catching up with friends is that part of the week we all longingly wait for! Filling in each other with what's happening in our lives, cribbing about our work woes and miserable love lives over a pint of beer or a glass of wine - yes, this just screams perfection! But it's all too good to be true 'cause hello, let's not forget that we live in Delhi - the oh-so loud and crowded city of ours. While we can't do much about the crowds here, we can sure weed out some nice, quiet cafes where you can chill with your buds. Here are 8 places where you and your bestie can have your next leisurely meet-up! 
1. Perch Wine & Coffee Bar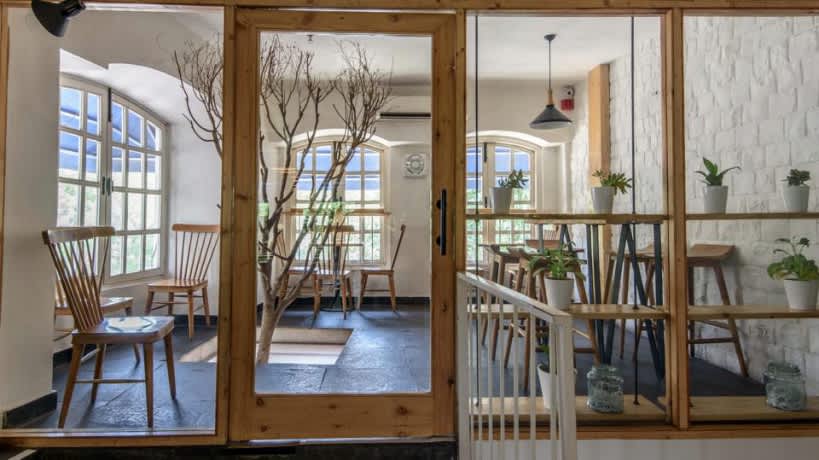 This pretty lil cafe is perfect for dates with with your buddies! Minimalistic yet spacious with cool interiors, an exceptionally long list of fine wine, some good coffee and of course the famous Coffee Sangria! This place is great for all you coffee and wine buffs, so get your bestie on-board and bookmark this place for your next brunch! 
Where | 71, 1st Floor, Khan Market & Priya Complex, Vasant Vihar 
Meal For Two | Rs 2,000 
Check Out Their FB Page | https://www.facebook.com/perchindelhi/
2. Le Bistro Du Parc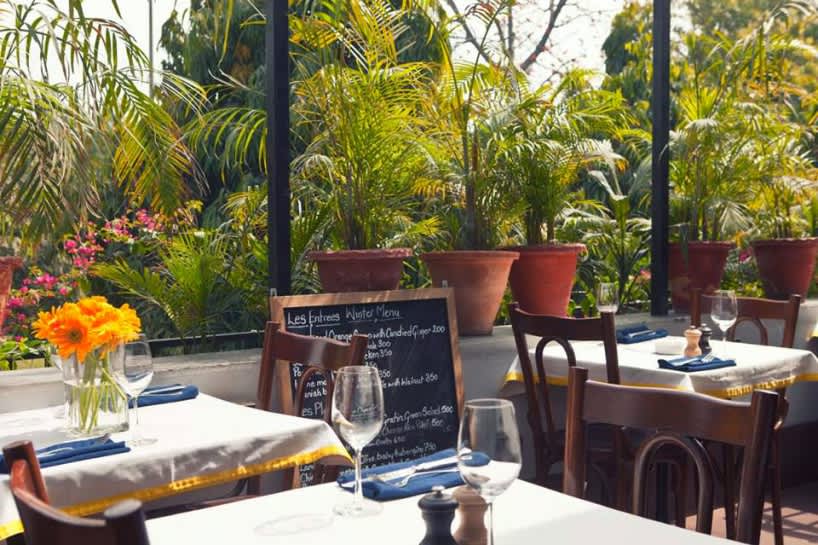 You know those pretty cafes we see in movies and look for in the city for their feel-good interiors? Yeah this cafe is EXACTLY what you were looking for! You can decide to soak in the sun in the green lush outdoor seating area or grab a seat inside for a perf sunny afternoon. What we definitely suggest you do is take a look at their fine bar collection and get ready to chug with your buds! 
Where | A-57-59, Moolchand Market, Defence Colony
Meal For Two | Rs 1,700  
Check Out Their FB Page | https://www.facebook.com/Le-Bistro-du-Parc-410950332345427/?ref=br_rs
3. Elma's Bakery, Bar And Kitchen 
This place oozes the good ol' bakery vibes! We recommend this place not just for its quiet and peaceful ambience but also for the tasty, delicious baked goodies and their ah-mazingly well-stocked bar! We mean, what could be better than a big piece of the most scrumptious cake with bae? Absolutely nothing! 
Where | 31, 2nd Floor, Hauz Khas Village & 73, Mehar Chand Market, Lodhi Colony
Meal For Two | Rs 1,900  
Check Out Their FB Page | https://www.facebook.com/Elmasbakery/
4. Lavaash By Saby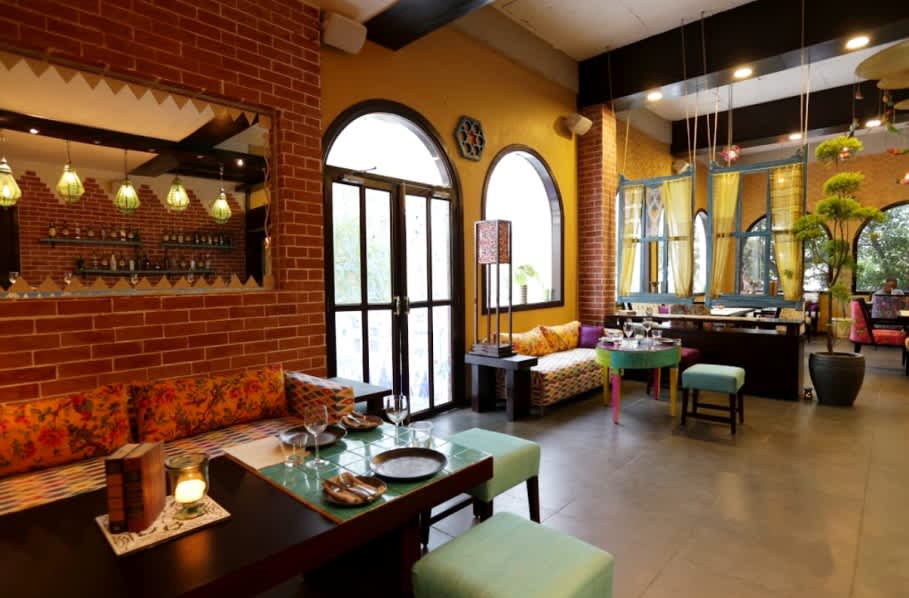 This restaurant is perfect for Sunday brunches with your bestie! They have the prettiest interiors with the most vibrant and colourful furniture and decor and trust us peeps, this place will make you feel like you're a million miles away from Delhi! Their signature cocktails paired with the yummy Chicken Kalagyosh is truly a match made in heaven *drool drool*!
Where | H-5/1, Ambawatta One, Kalka Dass Marg, Mehrauli
Meal For Two | Rs 2,000  
Check Out Their FB Page | https://www.facebook.com/lavaashbysaby/
5. Arriba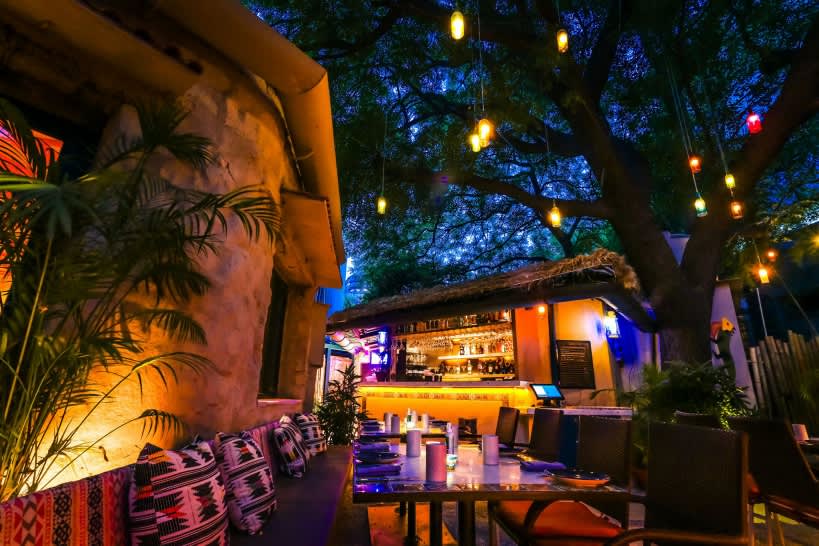 If Mexican food makes your mouth water then this is the place for you! The peaceful & cosy ambience here will make gossip sessions with your buddies here even more fun while you  munch on the yummy fajitas and churros!  We personally recommend you try out their Watermelon Margarita and Avocado Tortas - they're yummilicious!   
Where | The Village Restaurant Complex, Asiad Village, Khel Gaon Marg
Meal For Two | Rs 2,500   
Check Out Their FB Page | https://www.facebook.com/ArribaTequileria/
6. Smoke House Deli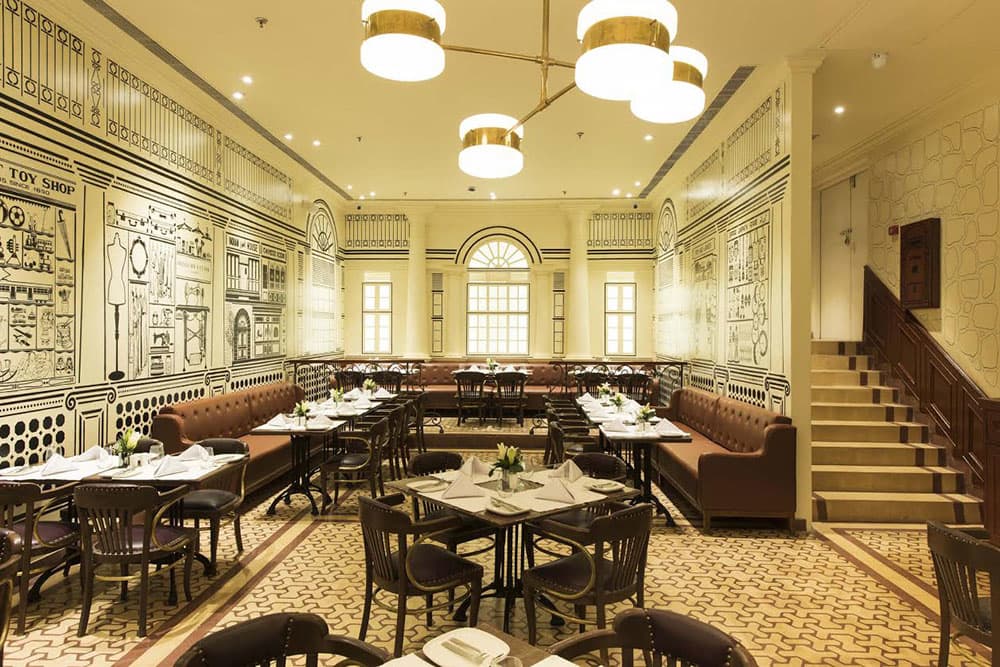 We know, this place really doesn't need any introduction, it's been a favourite for a long time because of its Peri Peri Chicken, pizzas, pastas and basically everything on the menu (especially their heavenly Melon Sangria)! What we personally love most about this place, though, is the cosy and quiet feeling you experience here. So if you haven't tried it out already, then go right now with your BFF!
Where | CP, Khan Market, DLF Promenade, Vasant Kunj & DLF Place, Saket
Meal For Two | Rs 1,600  
Check Out Their FB Page | https://www.facebook.com/smokehousedeli/
7. Rose Cafe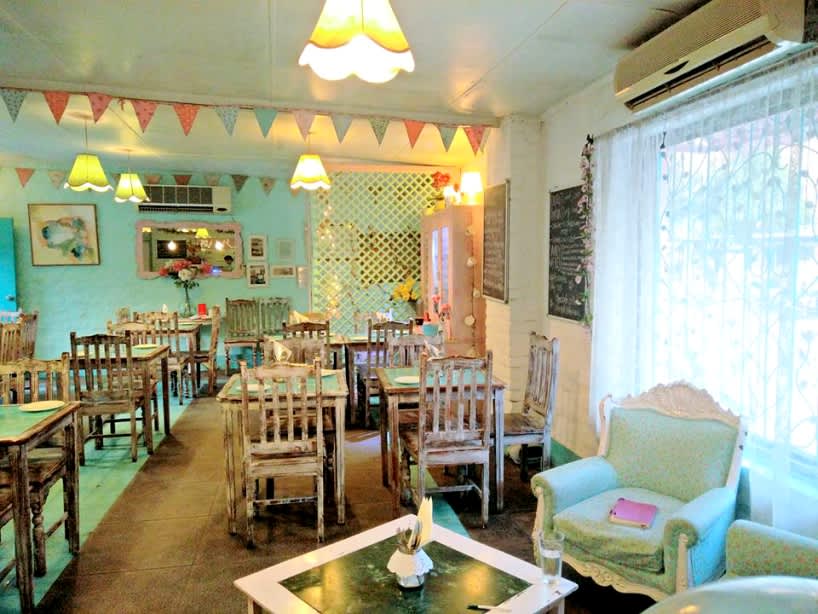 This rustic, pretty cafe in the interiors of Saket is perfect for some girly time with your girlfriends! You can hog on their All Day Breakfast specials (read ah-mazingly divine waffles) or get in a full-on chatty mood while indulging in their sangria pitchers and talking about all the deadline woes you've had to endure!    
Where | 2, Westend Marg, Saidulajab, Saket 
Meal For Two | Rs 1,000  
Check Out Their FB Page | https://www.facebook.com/rosecafenewdelhi/
8. Depot48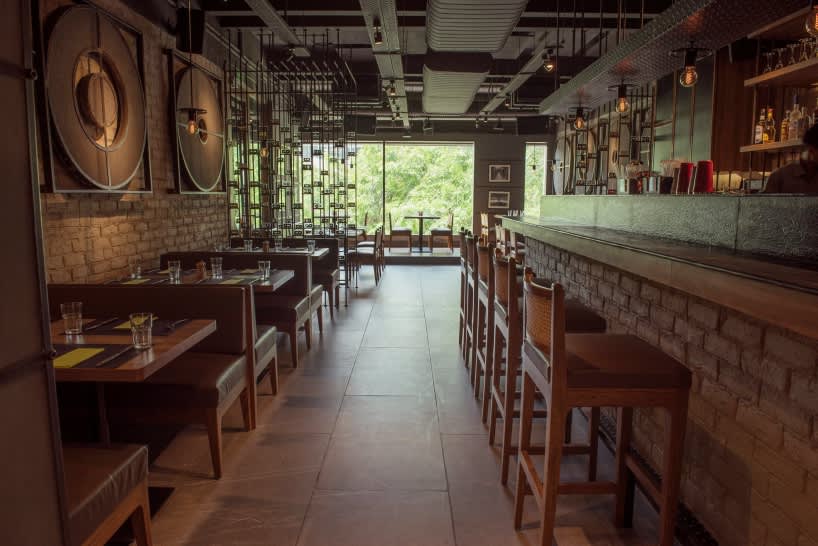 A quiet cafe with tasteful decor and yummy food - what else do we need in life?! This place has some of the most yummy burgers you'll ever taste, not to mention some to-die-for waffles, and what's better than some big, juicy burgers to kickstart a perfect chilling sesh?! Grab a seat against the big, pretty windows and talk your hearts out!      
Where | N 3, Level 2, N Block Market, GK I
Meal For Two | Rs 1,800   
Check Out Their FB Page | https://www.facebook.com/depot29.48/?rf=202328266830677
These were a few places where you can peacefully hang out with your bestie or SO, so plan a date right away!