Delhi
11 Places From Where You Can Pick Up The Perf V-Day Gift For Your Amour Starting @ Rs 99
Valentine's Day is almost in the offing and we know you're just as worried about what to get your loved ones as we are. So, we thought we'd chip in and let you guys know about some online stores that'll help you plan the perf gift for your SO. Check them out, do your research and select the best gift this day of love!
1. Party 24x7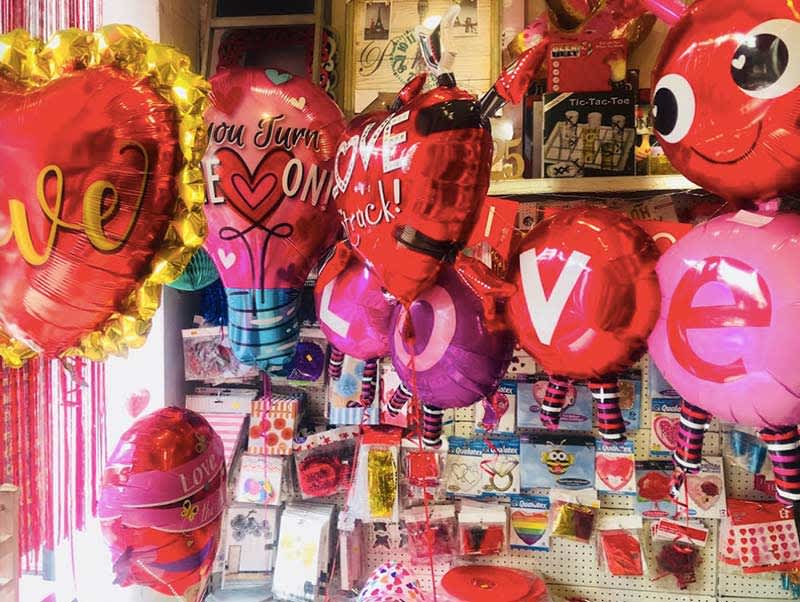 Party 24x7 is the stop solution for all your party supplies and they're based out of Indirapuram. They stock an impressive variety of party supplies like helium balloons, swirls, candles, cake toppers, bachelorette party stuff, baby shower decor items, anniversary celebration items and tons more. Snap up their Love Packages and sweep your boo off their feet this Valentine's Day!
Where | Party 24x7 - 117, Orange County Market, Indirapuram, Ghaziabad, Near Vijay Sales
Price | Rs 799 Onwards
Call Them | +91 9910 577 222
Here's Their Website | https://party24x7.business.site/?utm_source=gmb&utm_medium=referral
Skim Through Their Insta Feed | https://www.instagram.com/party24x7.in/
2. The Floral Room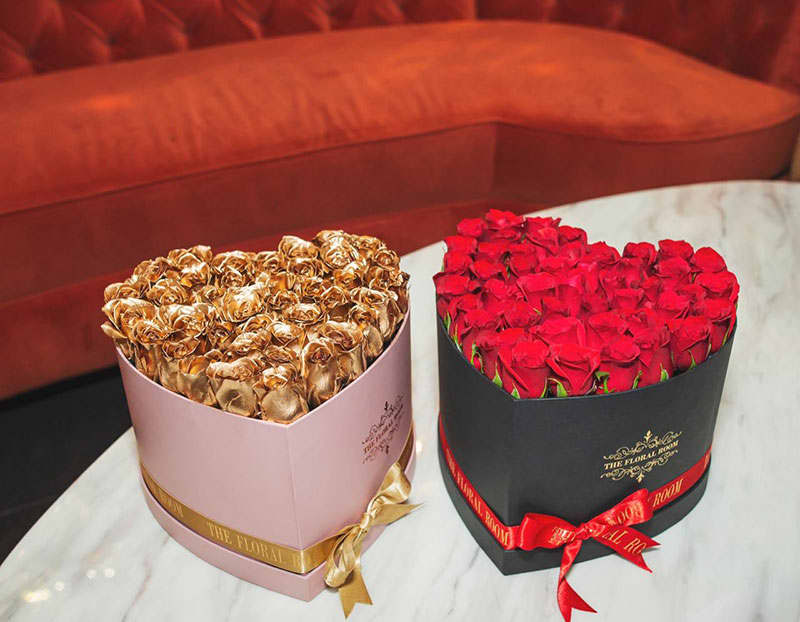 The Floral Room curates exotic and artistic floral arrangements, handcrafted with utmost love and care. Fresh flowers are aesthetically arranged to create arrangements that are in unique in design and presentation. The scent and mesmerising beauty of their flower arrangements are sure to cheer up anyone and create a sense of joy. They provide services such as luxury floral arrangements and boxes as well as bespoke gifting and decor options too. You can choose from their wonderful range of floral arrangements specially curated to spread the wave of love in this Valentine's month!
Price | Rs 1,000 Onwards
Call Them | +91 7428 555 015
DM Them For Orders | https://instagram.com/thefloralroomindia?igshid=19g4ihqfgmvrl
3. Arti Art India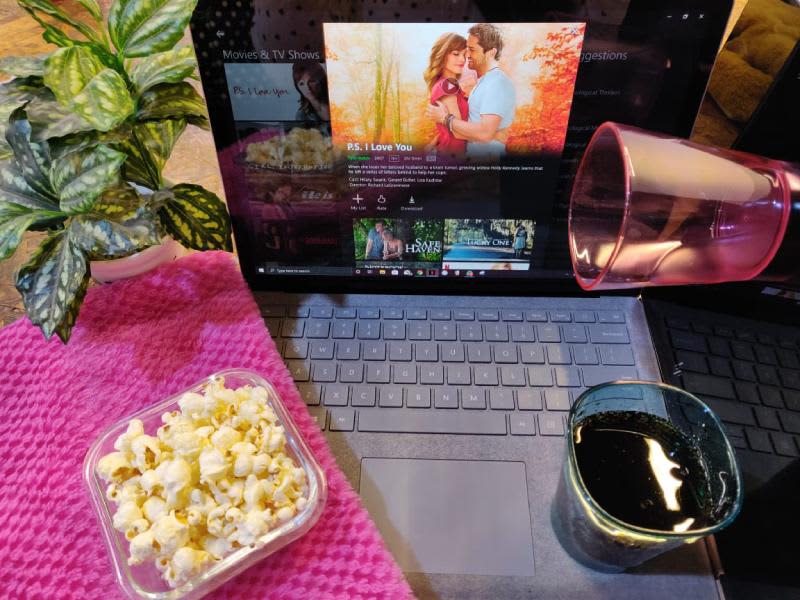 ArtiArt is an international research and design company which integrates the two to create and manufacture high quality and high precision products. All its products are patented and their Suction Grip Technology is one such revolution. Now you don't have to worry about your drink spilling on your workstation or your phone or laptop as the drinkware is specially designed to carry beverages with superior temperature retention and without worry & hassle of spillage occurrence. The suction grip holds the drinkware firmly on the flat surface when pushed or hit accidentally, but lifts up straight very easily. Their drinkware is a testament to ease and beauty and includes cups, mugs, bottles, glasses that come with hot and cold technology which can last up to 12 hrs. These are just perfect for your boo who's a lil bit clumsy and is always spilling things.
Price | Rs 599 
Here's Their Website | www.artiart.in
DM Them For Orders | https://www.instagram.com/artiartindia/
4. The Junket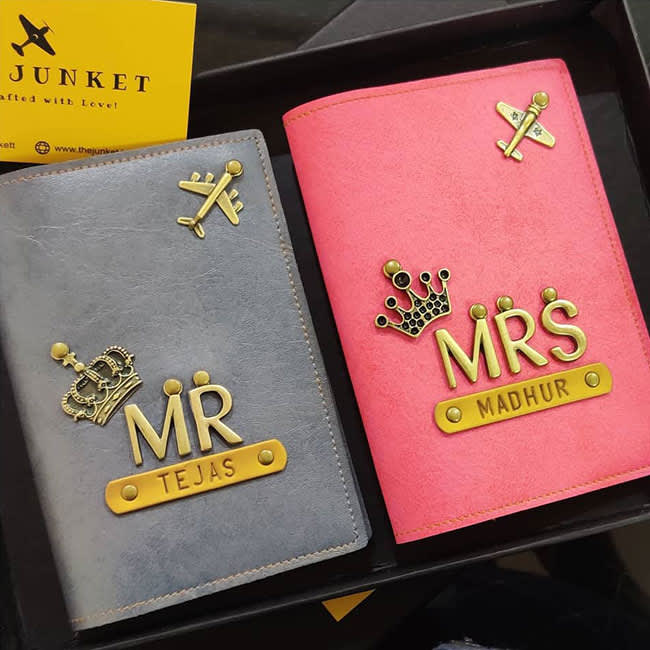 Want the gift to be used in everyday life and not something that gets locked up and forgotten? Personalized Passport Covers & lifestyle accessories from The Junket are the perfect gifts this Valentine's. All their products are non-leather and the material that they use is faux leather which feels and looks like the real stuff but is NOT leather. They're also known as Vegan materials that are safe for the environment.
Price | Rs 600 onwards
Here's Their Website | https://thejunket.in/
DM Them For Orders | https://www.instagram.com/thejunkett/
5. The JholMaal Store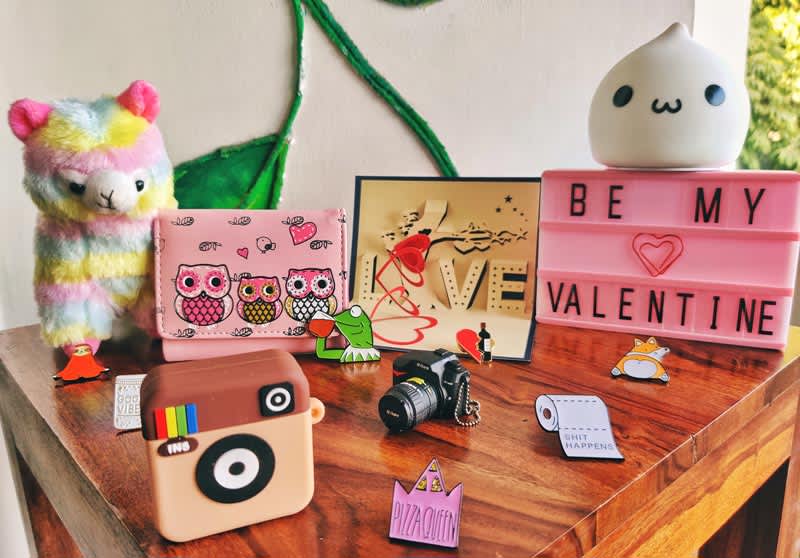 As the name suggests 'JholMaal' means a 'jhola' full of crazy stuff. This Valentine's, you can stuff your Jhola with amazing presents from their website. They also have a collection which is "All About Neon" products, where they have Neon LED glasses & other cool neon stuff. Also, select from a host of funny gifts for meme lovers, cute gifts for dog lovers, party gifts, 3D popup cards, quirky & funny lapel pins amongst many other options. These guys have gifts for every occasion, personality & budget. And guess what? They even have a special coupon code 'JHOLU10' for 10% off on your first order. Get 'em ASAP, folks!
Price | Rs 250 Onwards
Shop Online Here | https://jholmaal.in/ 
Here's Their FB Page | https://facebook.com/jholmaal.in 
DM Them For Orders | https://www.instagram.com/jholmaal.in/ 
6. BreadAhead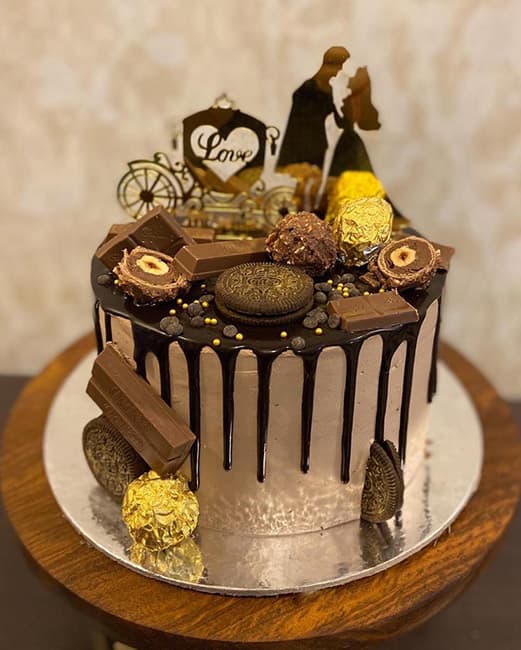 BreadAhead by Vrinda Sinhal is all about baking fresh bakery products. They make breads on order and all their products are freshly baked and eggless too. Be it cookies, cakes, daily breads or even croissants, you name it and they'll bake it. They also do healthy rye breads, buckwheat cookies and more such delicious treats. This Valentine's Day, order a fancy Photo Roll Cake for your special someone and you can even contact them for wedding favours, baby shower favours and more. Enjoy healthy bakes for yourself and your amour and thank us later!
Price | Rs 150 Onwards
Call Them | +91 9873 956 155
DM Them For Orders | https://www.instagram.com/breadaheadbyvrindasinhal/
7. The Zappy Box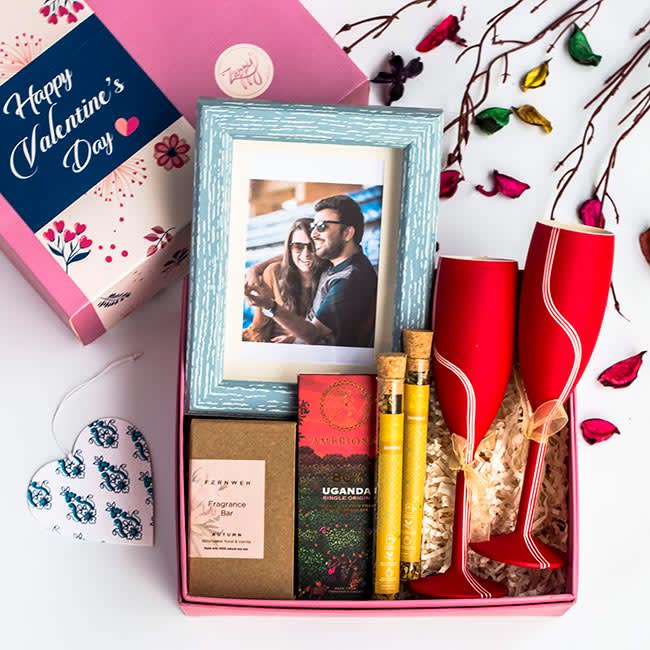 The Zappy Box does special gift boxes for all occasions and themes addressing to your varied gifting needs. And since Valentine's day is coming up, you can get these boxes with awesome goodies like rose gold champagne glasses, his and her perfumes, scented candles and more. You can choose from pre-packed boxes like Oh So Chic, Lets Go Travel, Work Essentials, Good Vibes Only and more. Check out their website and get your box of happiness ASAP and make your boo smile brighter than the sun!
Price | Rs 600 Onwards
Call Them | +91 9674 691 111
Here's Their Website | https://www.thezappybox.com/
DM Them For Orders | https://instagram.com/the_zappy_box?igshid=1c5qxwsv82umz
8. Sprinklez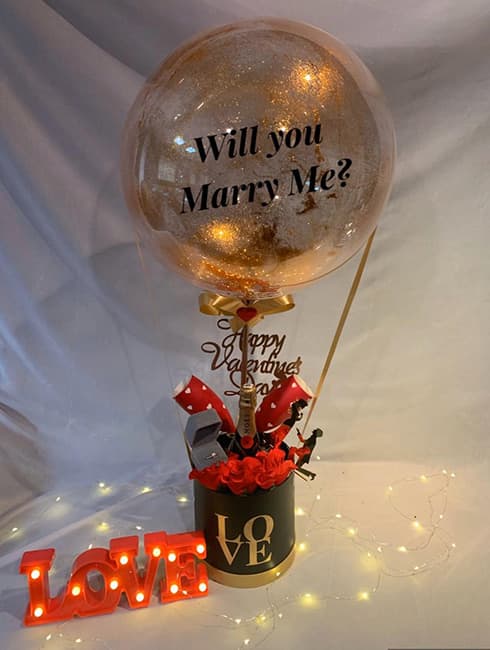 Sprinklez specializes in customised balloon hampers which make for a pretty mushy gift for your loved ones. They customise balloons for all occasions and present them in a hot air balloon style as a hamper. All these Gifting Hampers can be tailored according to your needs from a wide range of gifting favours available. Get hold of these gorgeous hampers curated with love to present on your next occasion - be it birthday or anniversary or baby showers or any other celebration of your loved ones.
Price | Rs 650 Onwards 
Call Them | +91 8178 201 520
DM Them For Orders | https://www.instagram.com/sprinklezthepartybuzz/ 
9. Treaso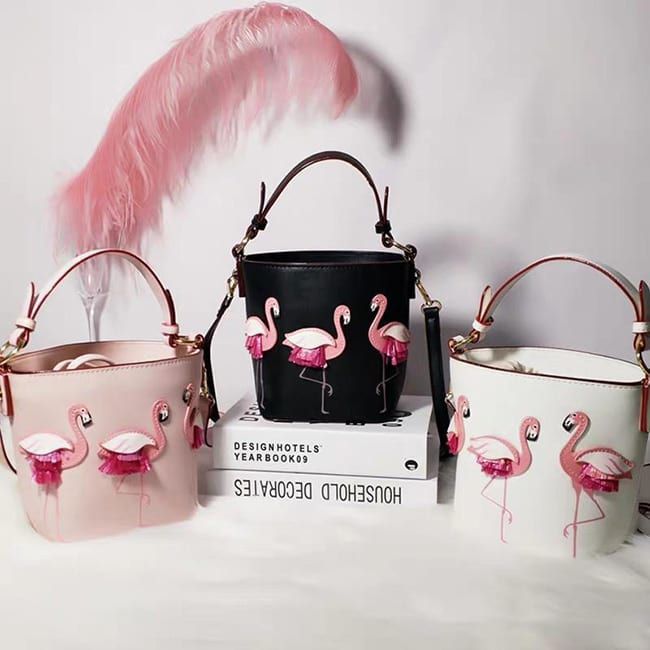 Treaso does quirky treasure that you can browse, click and order on Insta and was born out of the vision to make international trends accessible to common people. From affordable prices to convenient space and latest trends, they deal in apparel, bags and accessories. For Valentine's Day, they have introduced some really trendy bags at just Rs 399, which are super affordable and make for the perf to gift for your bae. They even have accessories starting at Rs 99, which includes quirky headbands and hairpins. For orders, you can DM them on Insta.
Price | Rs 99 Onwards
Call Them | +91 9910 888 218
Check Out Their FB Page | https://www.facebook.com/treaso.closet/
DM Them For Orders | https://www.instagram.com/treaso.closet/?hl=en
10. Rhuhee By Amisha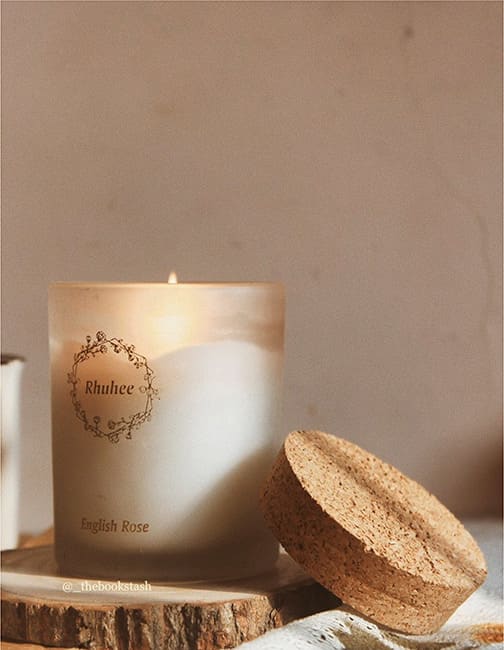 Rhuhee By Amisha does scented candles which can be customised as per your liking and you can also quotes written on it for your loved ones. You get these customised according to your needs and express your feelings in a sweet way. The candles are for Rs 600, their customised boxes are for Rs 1,400 and a special Valentine tea light set of 3 is for Rs 150. You can call them for orders and get your loved ones smiling ear to ear!
Price | Rs 150 Onwards
Call Them | +91 9971 433 377
Skim Through Their Insta Feed | https://www.instagram.com/_rhuheebyamisha/
11. Archies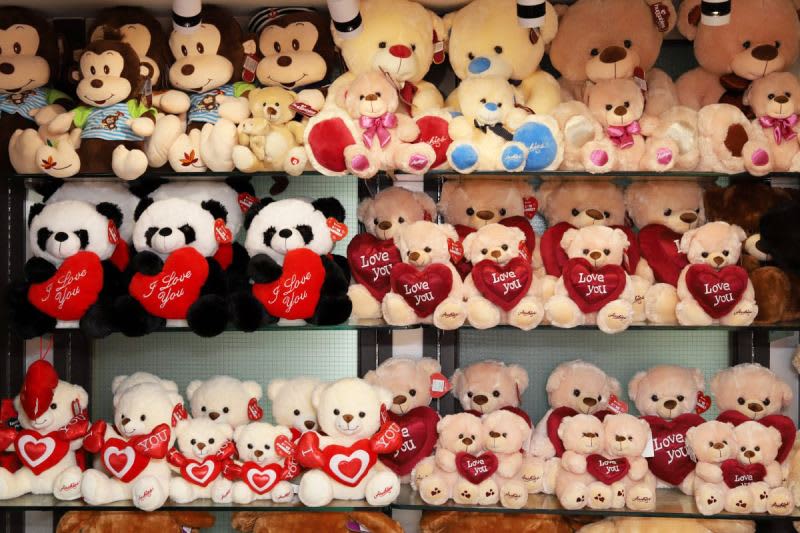 This list is not complete without the OG - Archies! The special day of love is coming up and it's time to grab that perfect gift. In comes Archies with their range of special V-Day gifts that you MUST get your hands on. From teddy bears to trendy bags, they have a huge selection of goodies that you can choose from for your special someone. Check out their special V-Day collection at an Archies near you and relive your childhood days.
Where | Archies Near You
Shop Online Here | https://www.archiesonline.com/ 
Check Out Their FB Page | https://www.facebook.com/ArchiesOnline/ 
So, which of these places will you be shopping from?