Delhi
9 Pictures From The Amar Colony Furniture Market That Will Tempt Your Shopaholic Soul
Hello, fellow shopaholics! Are you someone who's looking for home decor items that will add a bit more personality to your space? Or maybe someone who's been planning to redecorate their home? Well, then you'd like to know that there's a furniture market in South Delhi, where you will definitely find some great piece that you can take home. Here are a few images that will compel you to make your way over ASAP!
1. A Rustic Rocking Chair To Add An Old World Charm To Your Space

2. From Cabinets To Photoframes, You'll Find Excellent Pieces To Adorn Your Houses

3. This Dark Brown Shelf Is Ideal To Keep Your Stuff In The Closet

4. Pick Up Gorgeous Lamp Shades To Add Some Light To Your Room

5. This Set Will Make An Excellent Vanity In Your Dressing Room

6. An Alley Of Colourful Cabinets That Will Spoil You For Choice

7. These Colourful Tea Coasters Will Fetch Compliments From Your Guests!

8. Didn't We Say You'll Have TONS Of Options For Cabinets

9. You Will Even Find Decorative Plates To Hang On The Wall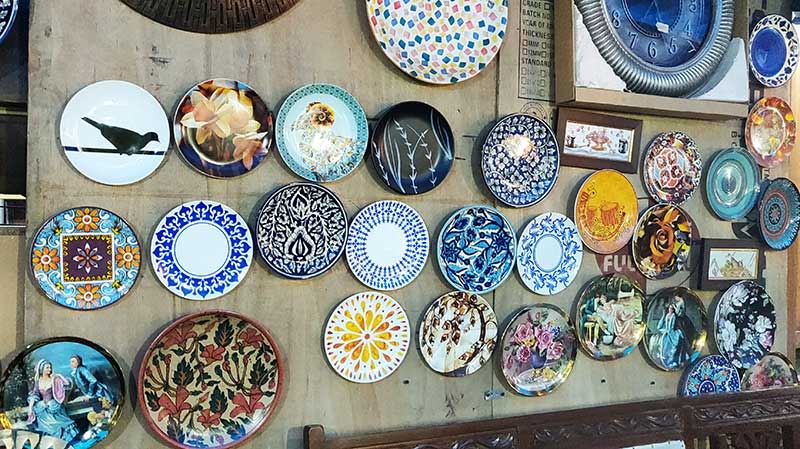 We've made a list of few things that will tempt the shopaholic in you, so make sure you check them out!
Where | Amar Colony Furniture  Market - Amar Colony, Lajpat Nagar IV
Timings | 9 AM - 9 PM