9 Outdoor Music Festivals You Absolutely Need to Experience in India
In the past few years, music festivals have cropped up in India faster than you can say festival - from camping in the hills to music on the beach, we now finally have an eclectic variety of music festivals to choose from- take your pick and plan your musical sojourns!
1. Mahindra Blues Festival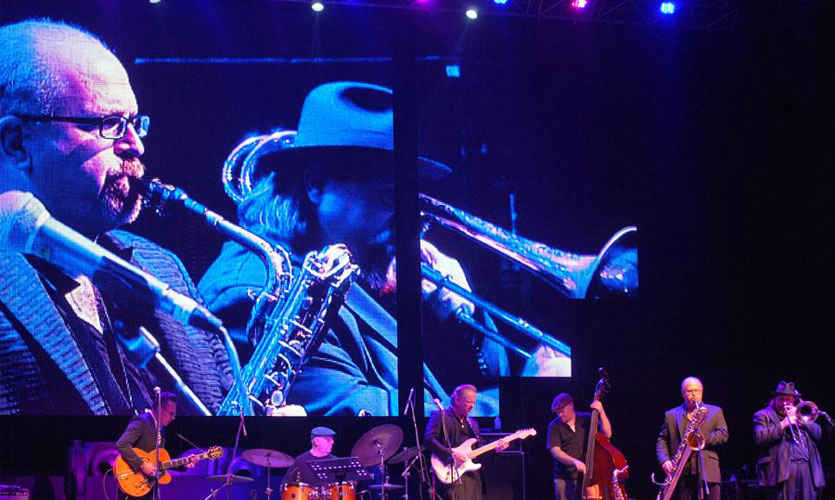 This is perhaps the one and only true Blues festivals of the country. Mahindra Blue Festival takes place every year in the Mehboob Studios in Mumbai, and promises a soul-stirring retreat for the real Blues' fans. Since its inception in 2011, the Mahindra Blues Festival has been instrumental in bringing down international Blues legends like Buddy Guy, John Lee Hooker Jr., Taj Mahal, and Walter Trout, among others, to Mumbai - fuelling a burgeoning interest in Blues music throughout the country.
Genre of Music | Blues
Where and When | Mumbai, Maharashtra, usually in February
Distance from Delhi | 1400 kms
Website | http://www.mahindrablues.com/
2. Sula Fest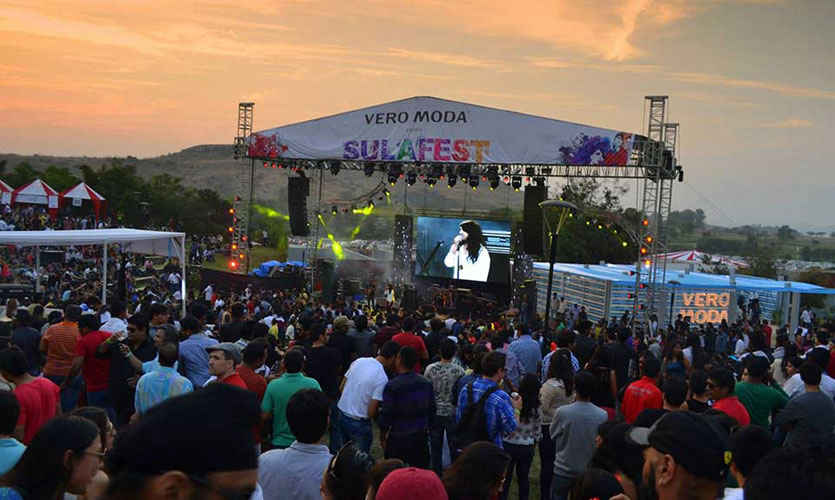 World music, fashion shows, wine tasting, tarot card reading, body art, a Greek-style amphitheater, and wine to die for- what more do you want from a music festival? Vero Moda's Sula Fest is the best mix of fashion and music one can find in India; not only does Vero Moda launch its spring-summer fashion line, the place is abuzz with artists that find the perfect platform. Reggae Rajahs, Delhi 2 Dublin, Bono Goldbaum, and The Cat Empire have played there creating just the perfect vibe!
Genre of Music | World Music
Where and When | Nashik, Maharashtra, usually in February
Distance from Delhi | 1267 kms
Website | www.sulafest.net
3. Kasauli Rhythm and Blues Festival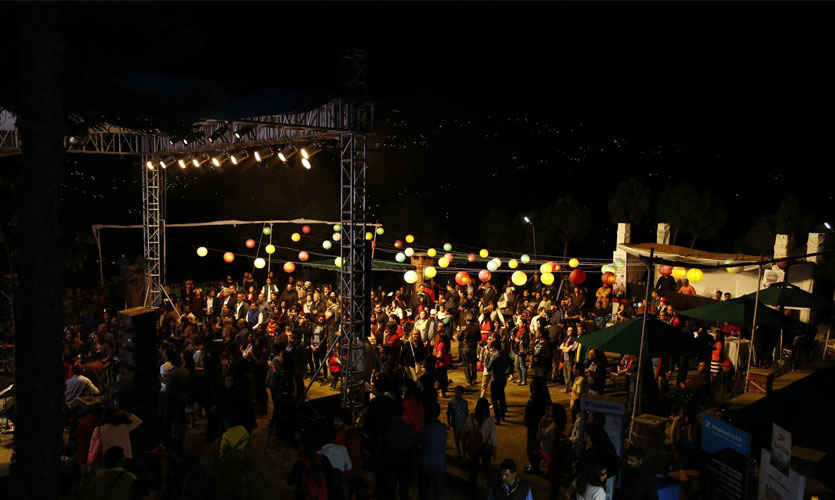 Picture Credits: Genesis Foundation
Who knew the charming little family retreat of Kasauli could hold a funky music festival? The Kasauli Rhythm and Blues Festival hosts a number of artists with different musical styles like rock, jazz and funk to bring together a festival in the Baikunth resorts. It's the perfect getaway from Delhi's traffic and don't feel bad about spending the dough- the proceeds actually go towards helping underprivileged children!
Where and When | Kasauli, Himachal Pradesh, usually in March
Genre of Music | Blues, Funk, Rock, Jazz
Distance from Delhi | 300 kms
Website | http://bit.ly/1LGywuu
4. Escape Music Festival (19th-21st May)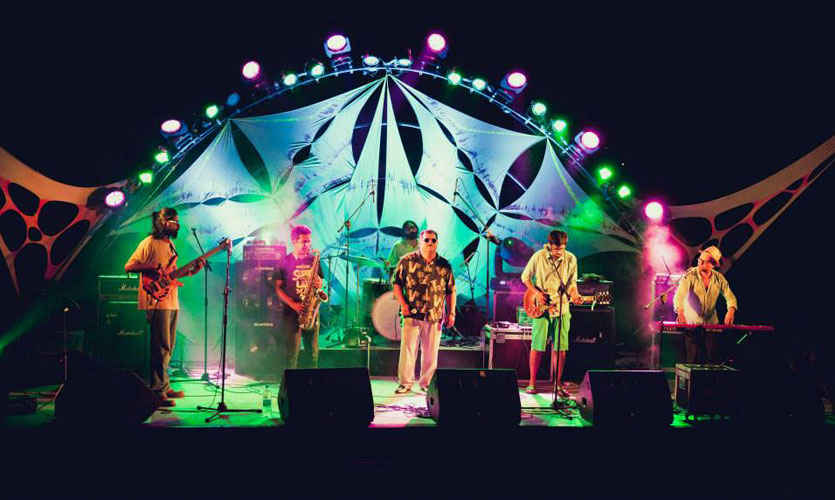 The Escape Music Festival is one of the more accessible festivals from Delhi, taking place at a lake resort in Naukuchiatal in Uttarakhand. The valley is beautiful and breathtaking, surrounded by hills and meadows, and the festival takes place in the midst of it all. Flea markets, artists, painters, graffiti artists, writers, and performance artists all get together to celebrate music and art, while camping under the stars!
Genre of Music | Indie, Electronic
Where and When | Naukuchiatal, Uttarakhand, usually in May
Distance from Delhi | 300 kms
Website | http://bit.ly/1Tg04ah
5. Ziro Festival of Music (22nd-25th September 2016)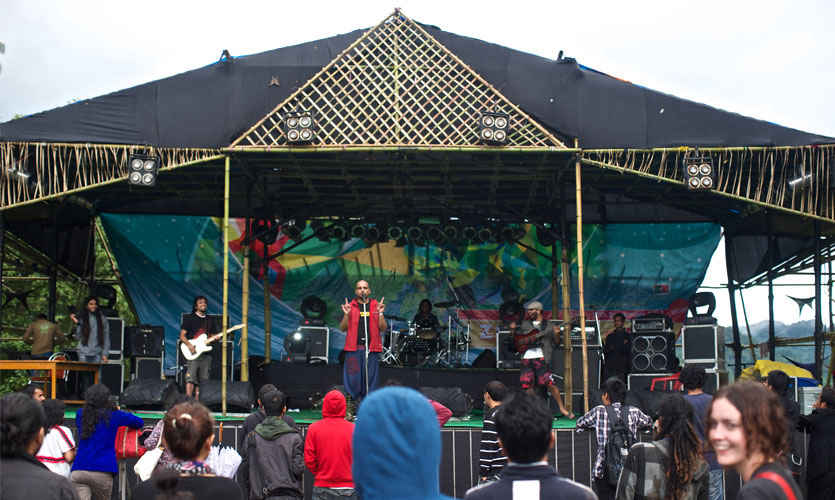 Ziro Festival of Music, in recent years, has come to be regarded as one of the best musical experiences that the Indian music scene has on offer. With a backdrop of the great Arunachal misty mountains and green meadows that refuse to end, Ziro promises to be unforgettable in its fifth edition. In the past, The F-16s, Prateek Kuhad, Barmer Boys, and Menwhopause are some of the artists which have played there and we're sure that the lineup for 2016 will be as stellar!
Genre of Music | Indie, Folk, Electronic
Where & When | Ziro, Arunachal Pradesh, Usually in September
Distance from Delhi | 2268 kms
Website | zirofestival.com
6. NH7 Weekender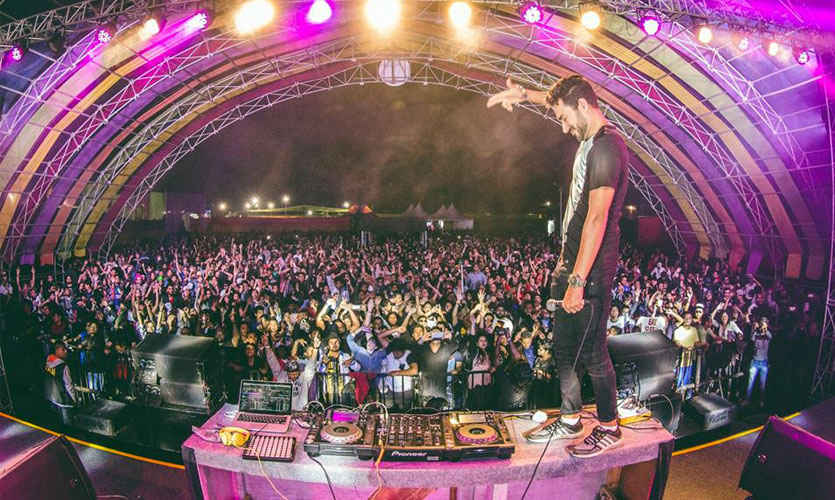 NH7 Weekender, quite simply, is the king of all music festivals in India. Now expanded to five cities in India, this musical celebration has featured musical greats like A.R. Rahman, Mark Ronson, Parikrama, Nucleya, and Vir Das' Alien Chutney and at the same time, has given the space for upcoming bands and artists like Superfuzz, Begum, Man Goes Human, and Soul Inclination the opportunity to launch themselves at the festival. The NH7 Weekender is a music lover's riot, with multiple stages and genres of music, a huge giant wheel, flea markets and food stalls to tickle your taste buds!
Genre of Music | Indie, Electronic, Metal, Rock
Where and When | Delhi, Pune, Bangalore, Kolkata, Shillong, usually in September to December
Website | nh7.in
7. Jodhpur RIFF- Rajasthan International Folk Festival (13th-17th October, 2016)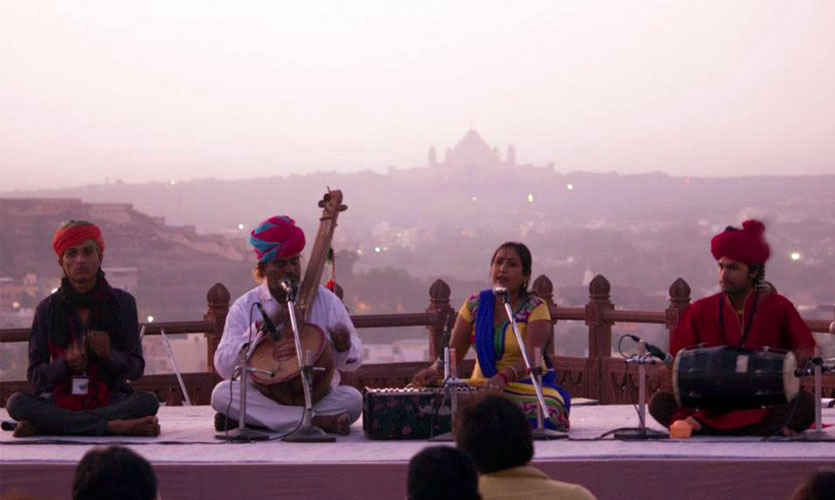 The Mehrangarh fort is one of India's most sprawling and well-maintained forts, and it is here that the Jodhpur RIFF takes place. In fact, it is the one thing that binds Mick Jagger and HH Gaj Singh of Marwar- both of them are patrons for the festival! Featured artists include Sufi Kalaam music of Sawan Khan, Rajasthani folk singer Sumitra Devi, Yuri Honing Acoustic Quartet, and Shooglenifty Scotland. There are folk artists playing instruments you wouldn't even have known of, and Grammy award winners collaborating with them! Interactive sessions, camel rides, and camping at the festival- all of it is a part of this highly cultural experience that should not be missed!
Genre of Music | Folk
Where and When | Jodhpur, Rajasthan, 13-17 October, 2016
Distance from Delhi | 600 kms
Website | www.jodhpurriff.org
8. Magnetic Fields Festival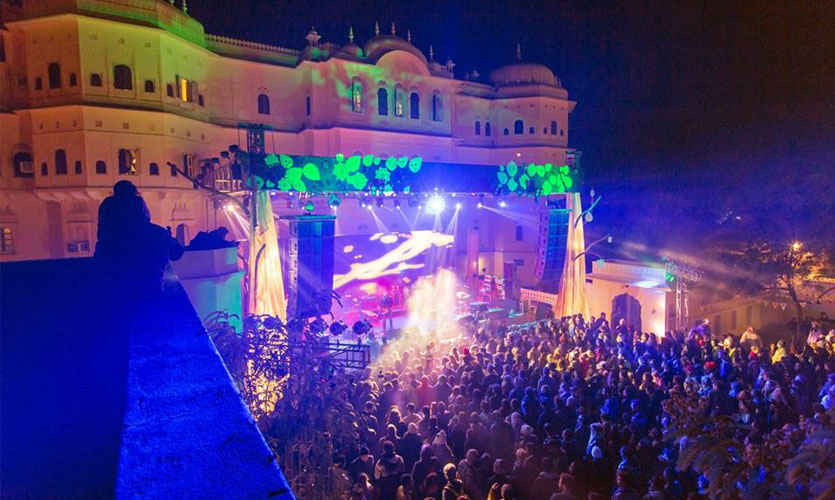 What happens when you put scores of electronic artists and hundreds of music fanatics in an old, royal Rajasthani palace turned luxury hotel? Magnetic Fields Festival is what you get with over 40 electronic artists like Ratatat, Shigeto, Garden City Movement, and Palms Trax amongst others, assembling from all over the world (New York City to Berlin, Amsterdam to Karachi) to make the Magnetic Fields Festival what it is! Last year's edition featured secret after-parties of after-parties, henna artists, yoga sessions and star-gazing workshops making the whole thing so much more than a music festival.
Genre of Music | Electronic
Where and When | Alsisar, Rajasthan, usually in December
Distance from Delhi | 237 kms
Website | magneticfields.in
9. Sunburn Music Festival
Now, if you haven't heard of this one, you've probably been living on an alien planet all this while. The Sunburn Music Festival is perhaps the biggest and the most ambitious music festival that this country hosts, featured the likes of DJ Avicii, Dash Berlin, and Swedish House Mafia amongst others. This three day festival is one of the biggest electronic music festival in the whole of Asia, taking place on the resplendent beaches of Goa, and a must-attend for anyone who's ever been young!
Genre of Music | Electronic Dance Music
Where and When | Goa, usually in December
Distance from Delhi | 1900 kms
Website | sunburn.in
This article is written by Srishti. A graduate of literature from Lady Shri Ram College, Srishti's interests vary from writing on film, travel, politics and society. She takes life lessons every day, and her favorite subject to write on are people, as she believes that the world is going one way, and the people another!