Delhi
9 Out-Of-The-Box Things To Hoard At The Quirk Bazaar @ MAGGI FUSIAN Presents Horn OK Please
The information in this article might be outdated.
MAGGI FUSIAN presents Horn OK Please, driven by Spinny and co-powered by Nescafe and Sparx is making its way to town and all you shopaholics must totally be ready to whip out your wallets. The Quirk Bazaar over here will feature LOADS of popular names with their gorgeous collection that will spoil you to no end. We have curated a list of all the quirkiest things that you oughtta get your hands on - so read on!
1. Macrame Shelf Hanger From Violet Vibes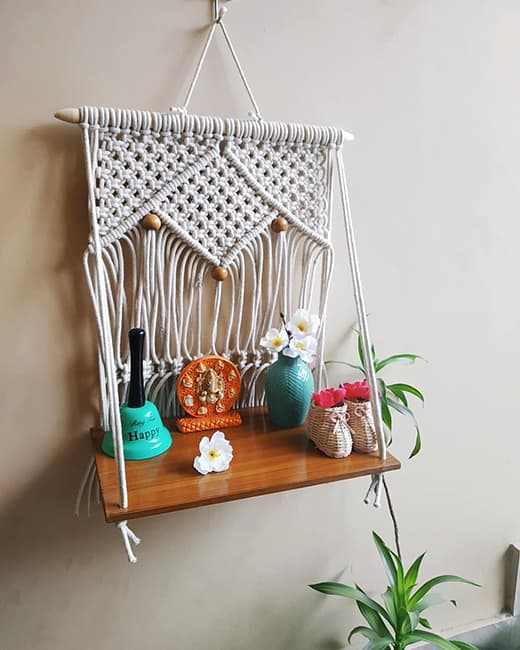 Violet Vibes are known for their collection of simplistic yet intricate crochet work collection. These include anything from quirky wall hangings to even shelf hangers. The collection also includes magnificently woven macrame dream catchers. These beautiful things will surely add a touch of elegance to your room!
2. Blingy 'Dreem Girl' Turban Bands From Kidira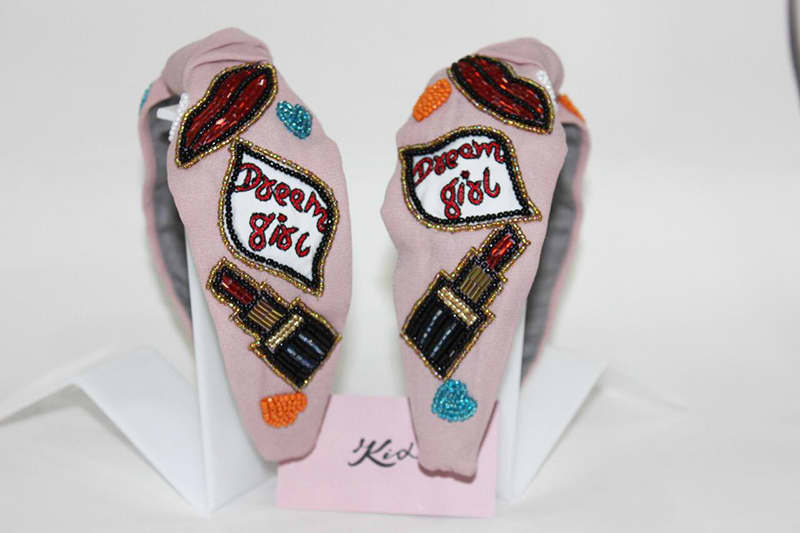 Kidira is bringing in their blingy and funky turban bands to Horn OK Please. These snazzy accessories will definitely lend a bit of bling and personality to your #OOTD. Plus, you can pair them up with that cute skirt you'd been waiting to wear for the longest time to complete your girl-next-door-look!
3. Handpainted Earrings From Bani Thani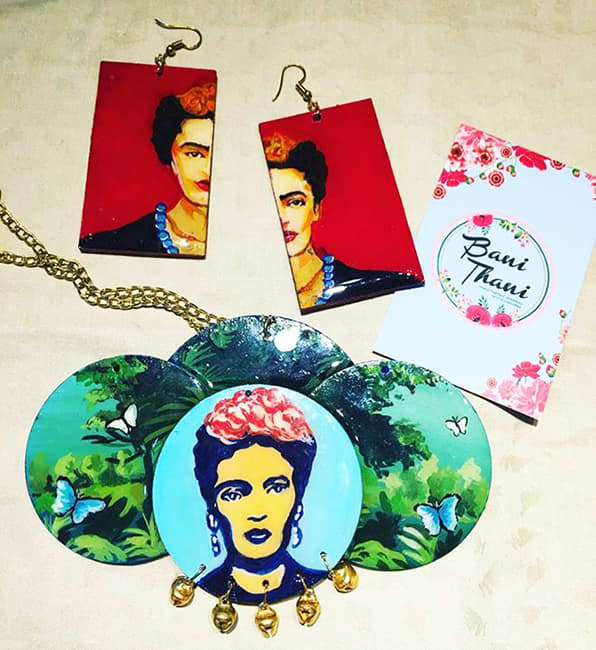 Earrings form a very minute part of an outfit yet can make all the difference. They can literally either turn heads in admiration or because you've got something wrong. And Bani Thani will be here with their colourful and Boho range of handpainted earrings that will make sure you slay 'em with your stylish ensemble! And what's better than hoarding more earrings? That's right, nothing at all.
4. Hand-Knitted Crochet Sandals From ARTISTREE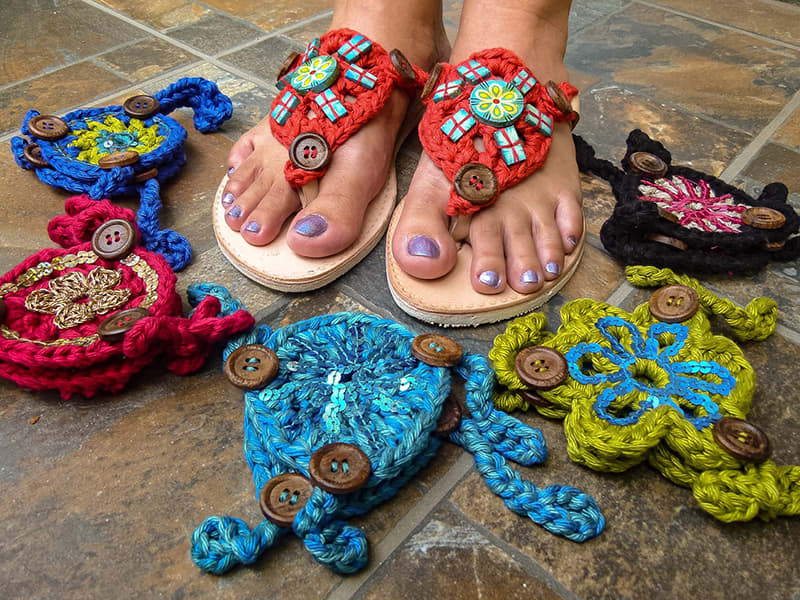 Sandals can be pretty boring at times, right? Well, it doesn't have to be that way anymore. 'Cause ARTISTREE is coming to Delhi's Happiest Food Festival with their collection of fetching beanies, cosy mufflers and even crochet sandals. Yep, you read that right! They do these really cute and vibrant-hued crochet sandals that beg to be included in your closet, no matter what! After all, a lady can never have enough footwear, can she?
5. Handpainted Denim Jackets From The LIT Store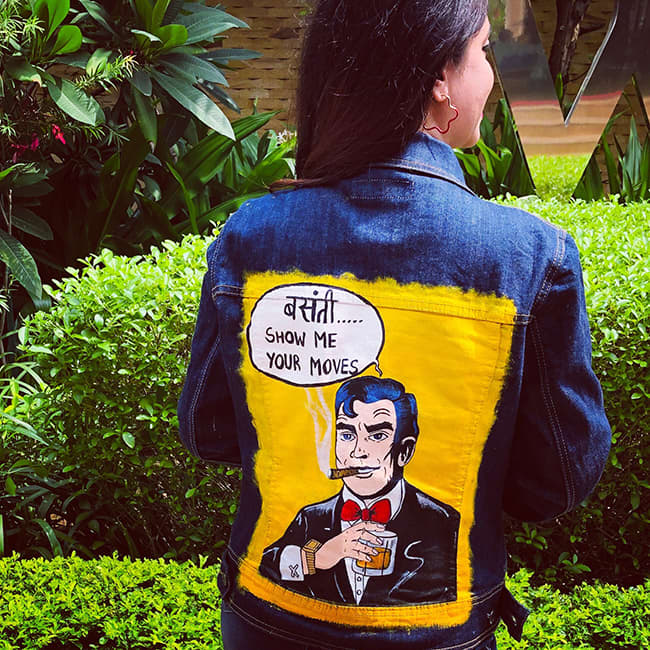 The LIT Store is one brand which is known for its quirky range of handpainted denim jackets. The folks will be stationed at Quirk Bazaar at Horn OK Please with their colourful and quirky range of jackets that you must definitely have in your closets. Plus if you take your old pair of denim, they will personalise it right there and then. Now, how irresistible does that sound?
6. Quirky Statement Earrings From Knick Knack Nook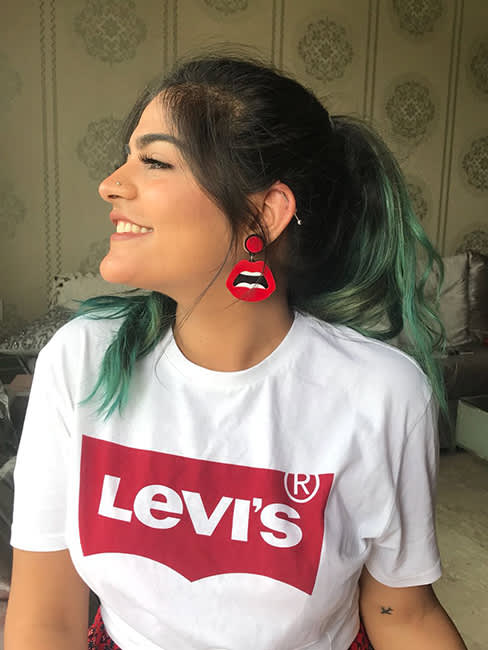 If there's one thing a lady totally loves, it's shopping for an endless range of accessories. No matter how much we splurge on earrings, we can never have enough of them TBH and when it's something as quirk as these lips-shaped ones from Knick Knack Nook? We're already handing over all our moolah willingly. You can grab these and TONS more from their stall at the Quirk Bazaar!
7. 3-D Pop-Up Cards From Wee Bit Of Love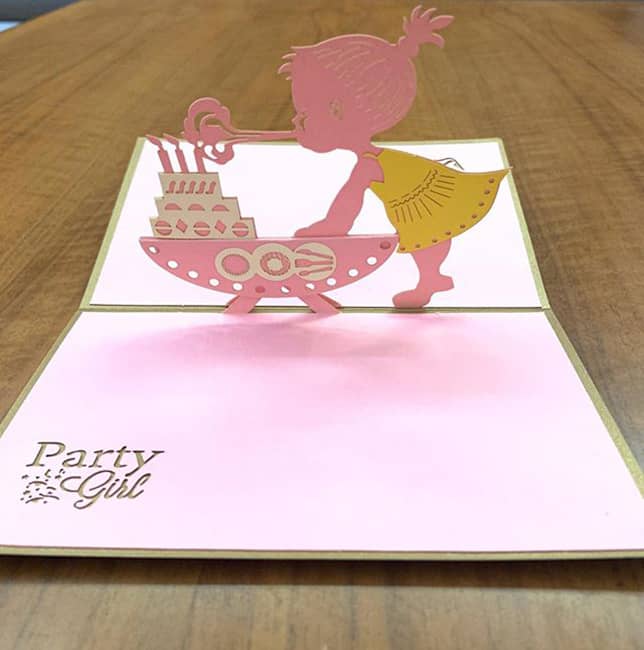 We all have that bestie that we can just can't do without. And those besties definitely deserve a card that makes them feel special, right? Well, Wee Bit Of Love has got you covered with their adorable range of 3D Pop-Up Cards. These come in several shapes and sizes, thereby making them the ideal way for you to proclaim your love for your best bud!
8. Trendy Wooden 'Good Vibes Only Bags' From Atulyakala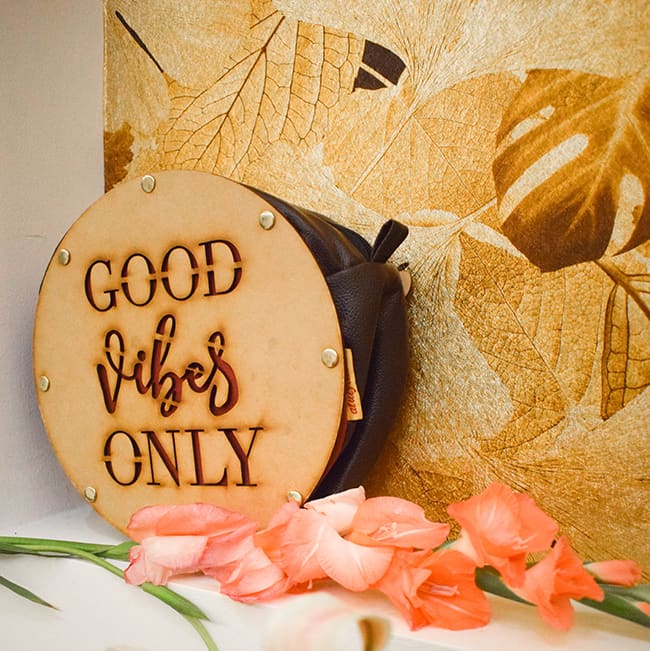 A lady can simply never have enough bags in her closet, right? And when it's something quirky like a wooden bag with quotes like 'Good Vibes Only' or 'Not All Who Wander Are Lost', it's definitely something that you must add to your enviable collection. Moreover, this one is touted to be a deaf-run lifestyle brand - nice! 
9. Dream-Catcher Earrings From Yellow Chidiya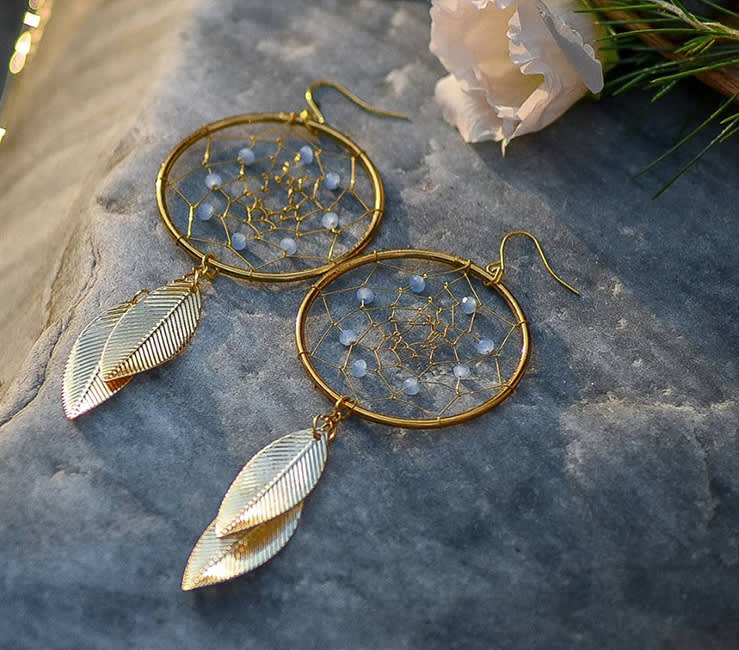 Dream catchers have been quite the craze for a pretty long time now. Well now, you can even wear these pretty things as earrings that you can find at the stall by Yellow Chidiya. A beautiful blend of metal and beads, this one will definitely snazz up your wardrobe! Sounds like just thing you need to complete your #OOTD, doesn't it?
You can bring home all these funky items and boatloads more from Quirk Bazaar at Horn OK Please. This splendid fiesta is zooming back to town from Friday - Sunday, 15th - 17th of November at JLN Stadium and the tickets are already out. So, grab your spots NOW!
When | Friday - Sunday, 15th - 17th November
Timings | 12 Noon - 10 PM
Where | Gate No. 2, Jawaharlal Nehru Stadium
Entry | Rs 199 (Limited Period Offer Till 12 Noon, 4th November)
Book Your Tickets Online Here | https://www.nearbuy.com/delhi-ncr/horn-ok-please-food-truck-festival-pragati-vihar 
RSVP On FB Here |  https://www.facebook.com/events/386295138933587/