Delhi
9 Local Markets In Delhi That Are Perfect For A Stunning Photoshoot!
Delhi is a beautiful city, strewn with picturesque contemporary hotspots on one hand and hauntingly pretty historic ruins on the other. But a real photographer knows that the actual artistry lies in capturing the most regular things at the most mundane places and turning them into a work of art. So, if your Insta feeds have already been graced by the most obvious spots across the city, head to these awesome markets where you can click the prettiest not-so-candidly-candid shots while on a shopping spree that'll dazzle your social media timelines!
1. Champa Gali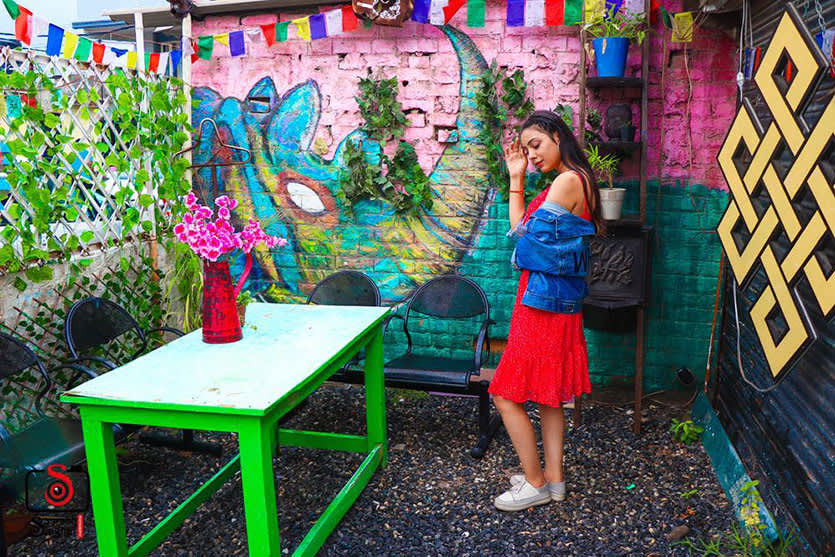 Picture Credits: saurabhsinghalphotography
Champa Gali is a gem of the city where you can eat, shop and click fairytale-like images. The dainty strings of fluorescent bulbs amp up the aesthetic of the place with a cosy & hip vibe. There's tons of quirky wall art here that literally beg you to feature them on your Insta feeds!
2. Khan Market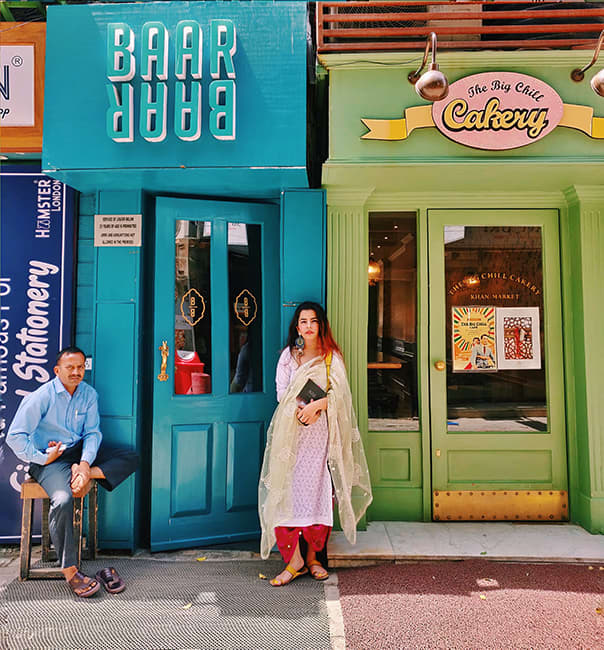 The vibrant atmosphere of Delhi markets can make shopping a lot of fun. Khan Market is a small U-shaped market that's one of Delhi's classiest. With a great array of shops of various brands, they have beautiful wall art which can be an amazing background for pictures. The attractive exteriors of the cafes and the lush greenery around also make for a good frame for your pictures. 
3. Shahpur Jat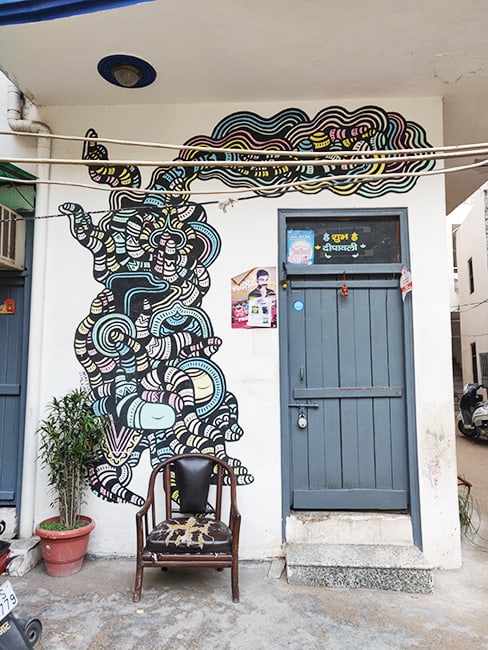 Delhi's tiny urban village, Shahpur Jat is a burst of colours and creativity that can bring any picture alive. Often touted as the HKV 2.0, this area is peppered with boutiques and whimsical cafes. While strolling around, you'll stop often and take pictures, simply because you will want to capture them! 
4. Dilli Haat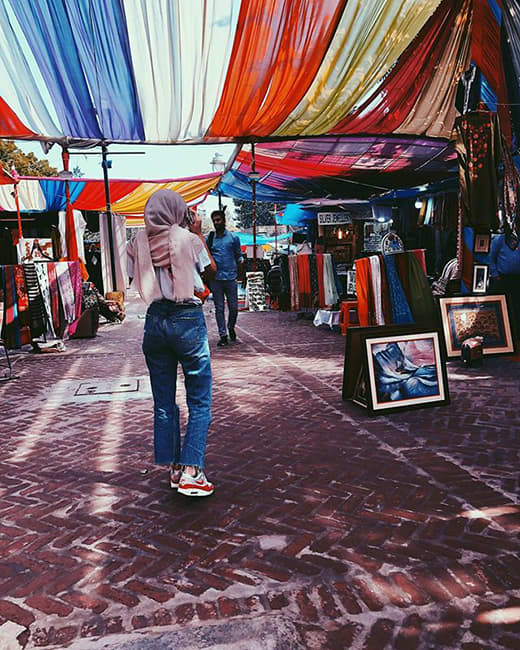 Picture Credits:  __waaaagg
If you love colours and vibrancy, then Dilli Haat is just the place for you. It's an open craft bazaar along with a food plaza situated near the INA Market. This area exudes the feels of a traditional village market, which has been created keeping in mind the needs of the contemporary customer. With picking up the prettiest jhumkas, jhola bags, juttis and tons more, snap gorgeous images with the colourful background and beautiful handicrafts!
5. CP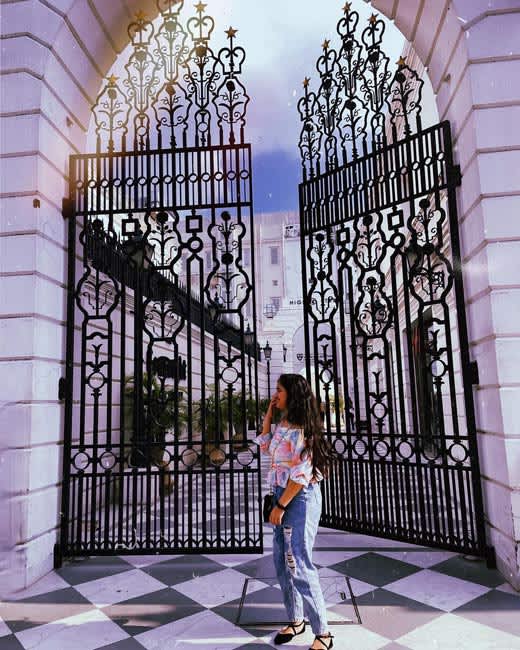 Picture Credits: mitali0107
CP, better known as the pulse of the city, is every Delhiites' go-to shopping and party spot. But it's also a fantastic place for a photoshoot where you can click cool pictures square against the iconic white walls and pillars here. The peripheral walls of the Shankar Market are like a graffiti art gallery with characters and stories to be explored. 
6. Chandni Chowk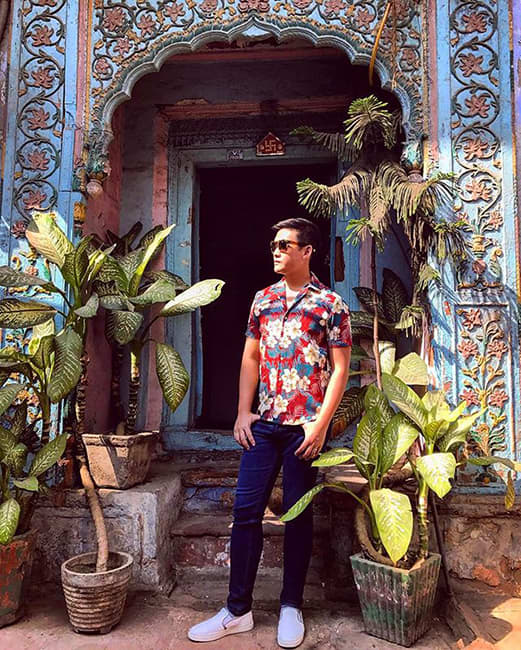 Picture Credits: officialtimyap
When a person thinks of Delhi, how can they not think of Chandni Chowk? The soul of saddi city, the spirit of Old Delhi catches one off-guard and leaves them speechless with its magnificence. Capture the rawness of the speeding life in one of the biggest and busiest markets in Asia or outside the beautiful archaic houses that will defo spice up your pictures!
7. Sarojini Nagar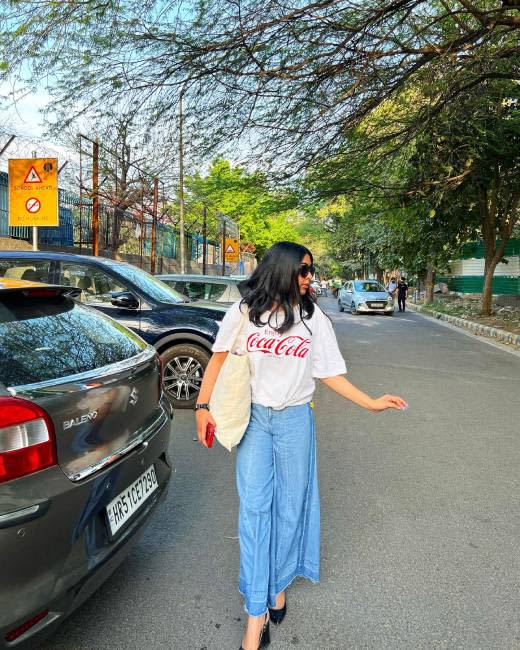 Picture Credits: soujanyadatta
Comparatively spacious and cleaner than the other bustling markets of Delhi, Sarojini Nagar is the ideal destination for a cool photography sesh. If you want to click the transfixing flux of colours of the crowd, prefer to go on the weekends. This market is generally less crowded on weekdays, so if you're in for a quieter shoot, head over then. The street hawkers mostly sell knock-off apparel and various pretty household items at throwaway prices. Capture tons of fab shots on your camera rolls as you hoard those flowy dresses, floral tops and ethnic jhumkas from here, folks! 
8. Hauz Khas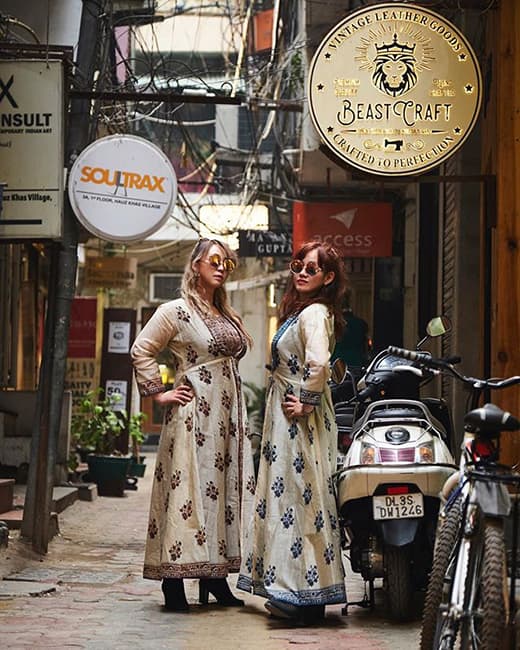 Picture Credits: ___mimisisters
HKV, which, not long ago, used to be the ultimate party spot for all the party animals of the city, has an assortment of bars, restaurants and art galleries. Click the happening scenes of the art galleries in this lively place. One of the best things to be framed here is the mesmerising street art that makes Hauz Khas stand apart from the rest! 
9. Janpath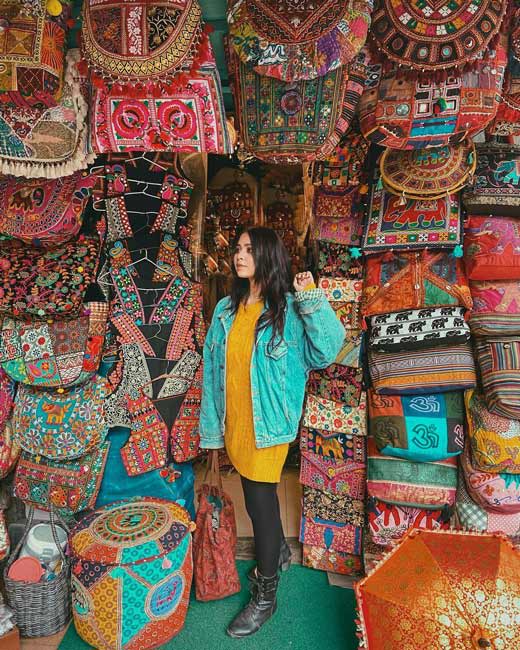 Picture Credits: thebanjaragirl
When you step into the periphery of the Janpath market, you will be left in awe of the spellbinding creations of scores of Indian artisans. Here you can capture some beautiful images against the gorgeous handicraft items that this market has to offer or the Tibetan market for awesome home decor stuff as your background. The graffitied walls here will also make for the perfect setting for your photoshoots at this fantastic place!
So, keep your best attires ready and when things get better in the city, head over to these places and update your gallery with new pictures!