Delhi
9 Lesser Known Places Of Worship In Delhi We're Sure You Haven't Been To Before!
How well do you know your city? We're sure you're raising your imaginary collar and proudly thinking - Dilli ke toh koone koone ko jaante hai! But let us burst this bubble and introduce you to these 9 serene and peaceful worshipping places in Delhi that have been hidden from the eyes of the millions in this city, check them out. 
1. The Central Baptist Church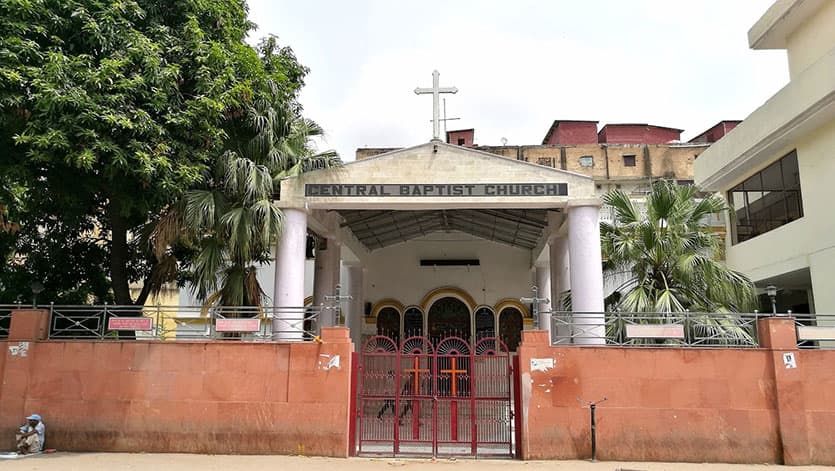 Picture Credits: Nimesh Jain
Seems like Purani Dilli has many hidden gems! One of them is The Central Baptist Church that's tucked in the ever-crowded Chandni Chowk. This church is an amazing example of European architectural design. It is believed that the Baptist Missionary Society of London purchased this land to build a church near The Red Fort to spread Christianity!
Where | The Central Baptist Church - No.1860, Chandni Chowk Road
2. Sunehri Masjid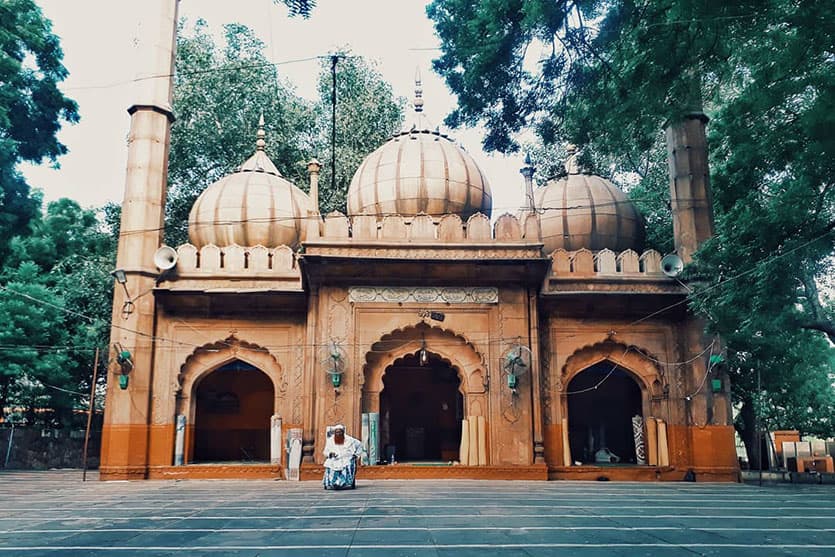 Picture Credits: jafnufazil
The next time you head to Red Fort, enter through the fort's compound via the Delhi Gate 'cause that's when you'd see the Sunehri Masjid! With an intricately sculpted gate, this place has golden domes that shine brightly and will surely catch your eye! This Masjid was built by Qudsia Begum, the mistress of Muhammad Shah and the mother of Ahmad Shah in A.D. 1751. Head to this masjid if you're in the persuasion of some peace and calmness! 
Where | The Sunehri Masjid - Nishad Raj Marg, Lal Qila, Old Delhi
3. Zinat-ul Masjid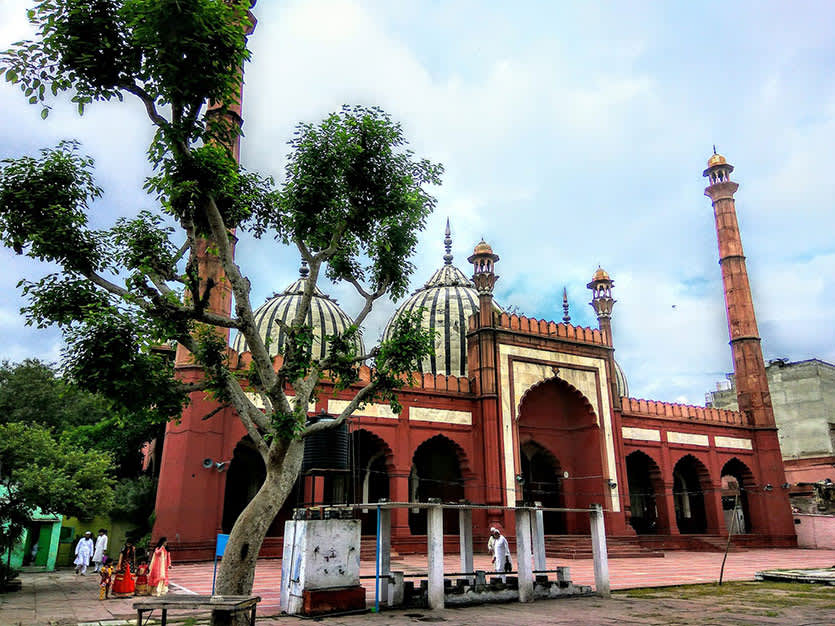 Picture Credits: Usamah Tariq
Named after the daughter of the famous Mughal Emperor Aurangzeb, Zinat-ul Masjid is another not-so-popular worship place in old Delhi that reflects the beautiful Mughal architecture in all its glory! You'd definitely be left awestruck by this picturesque red stone masjid that looks stunning against the blue sky. If you haven't been here already then we'd say catch the next metro and head straight to this place, it's breathtaking! 
Where | Zinat-ul Masjid - Daryaganj
4. Free Church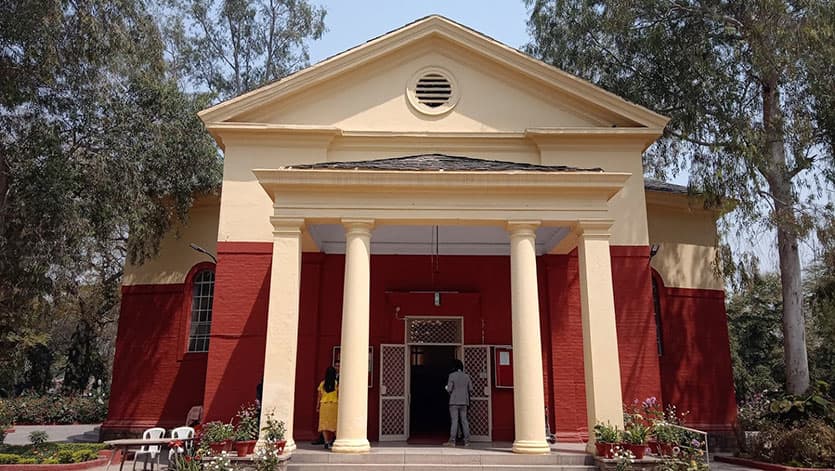 Picture Credits: Minsang Guite
We all need some time of calmness in our life to overcome the usual chaos and the Free Church on Sansad Marg is just where you need to be for that! Fine design, beautiful gardens and bright colours all around, this church has it all. Built in 1927, this church has a spacious seating arrangement and an open worship area in front of it. 
Where | Free Church - No. 10, Sansad Marg, Janpath
5. Gauri Shankar Temple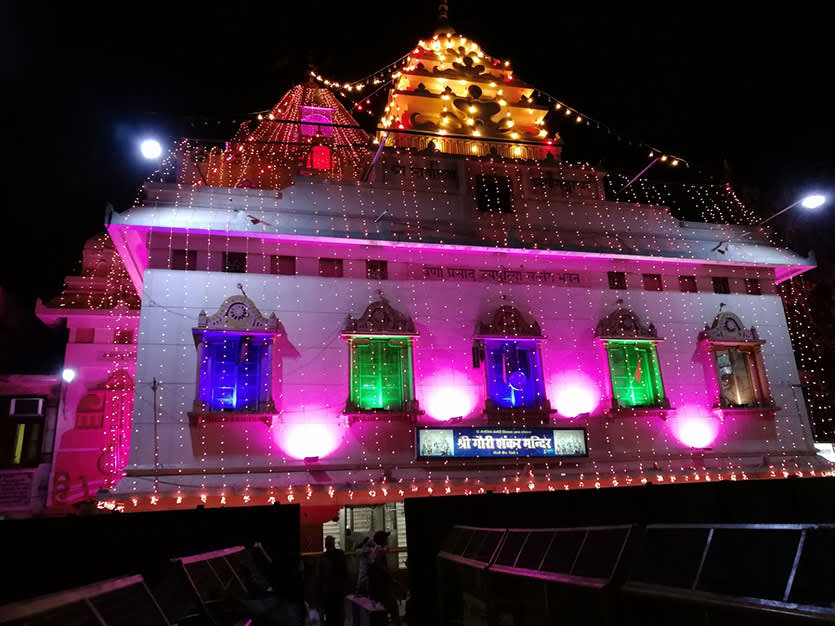 Picture Credits: joydeep lahiri
The love story of Parvati and Lord Shiva is one of the most popular tales in Hinduism and the Gauri Shankar Temple in Chandni Chowk stands to celebrate this love! This temple holds a special place in the hearts of many Shiv-bhakts because of the 800 years old Lingam that is put in a marble case of a female organ representation, covered by snakes made up of silver which represents the 'Cosmic Pillar' or the 'Centre of the Universe.' Right behind this phallus stone are the graceful idols of Gauri-Shankar that are covered in real gold jewellery!
Where | The Gauri Shankar Temple - Chandni Chowk
6. Fatehpuri Mosque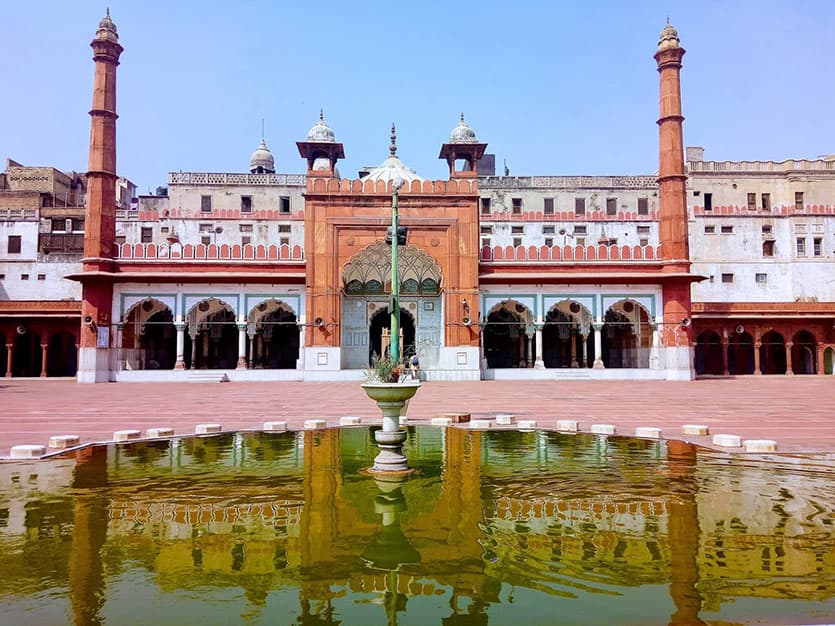 Picture Credits: Faizullah Ansari
Standing at one end of Chandni Chowk is the beautiful Fatehpuri Mosque that was built in the mid-17th century by Fatehpuri Begum, a wife of Shah Jahan who shared his life for architecture! This quiet, elegant mosque is built in red sandstone and marble and has inscriptions from the holy Qur'an written beautifully along the walls. Head here and spend some blissful moments of placidity! 
Where | Fatehpuri Mosque - Shahi Imam Masjid Fatehpuri, Chandni Chowk
7. Church Of St. Teresa's Of Child Jesus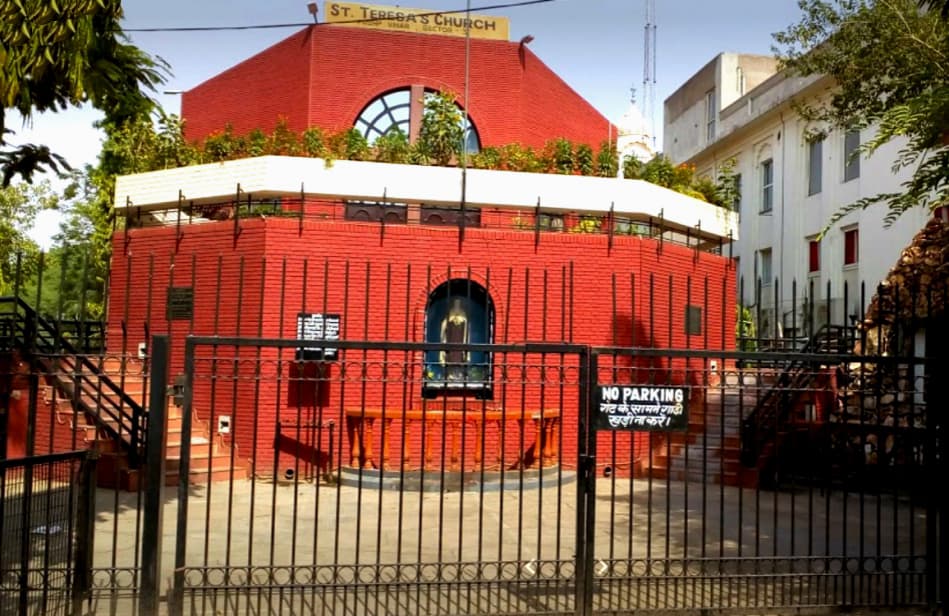 The only thing you'd hear at this church is the sounds of birds chirping on a windless day! You can feel the homely atmosphere of this place with the delightful smells of spices coming out of the kitchen and the very helpful housekeepers here. This chapel is huge and adorned with various messages about God's grace and the good deeds that mankind is capable of. Drop by this church for some long, serene moments away from the hustle and bustle of your life! 
Where | The Church Of St. Teresa's Of Child Jesus - Sector 5, Pushp Vihar
8. Gurudwara Sis Ganj Sahib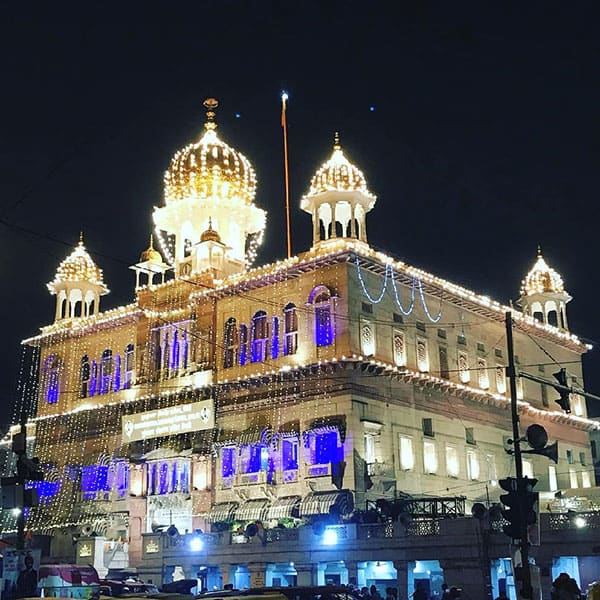 Picture Credits: worldwide_gurudware_darshan
Located in Chandni Chowk, Gurudwara Sis Ganj Sahib is made on the exact spot where the ninth Sikh Guru, Guru Tegh Bahadur was mercilessly beheaded on orders by the Mughal Emperor Aurangzeb in 1675! As heartbreaking as the story behind this gurdwara is, you can't help but appreciate the beauty of it. Head here and pay your respects to the man who died saving and helping his whole community! 
Where | Gurudwara Sis Ganj Sahib - 149, Chandni Chowk Road, Maliwara, Chandni Chowk
9. St. Mary's Church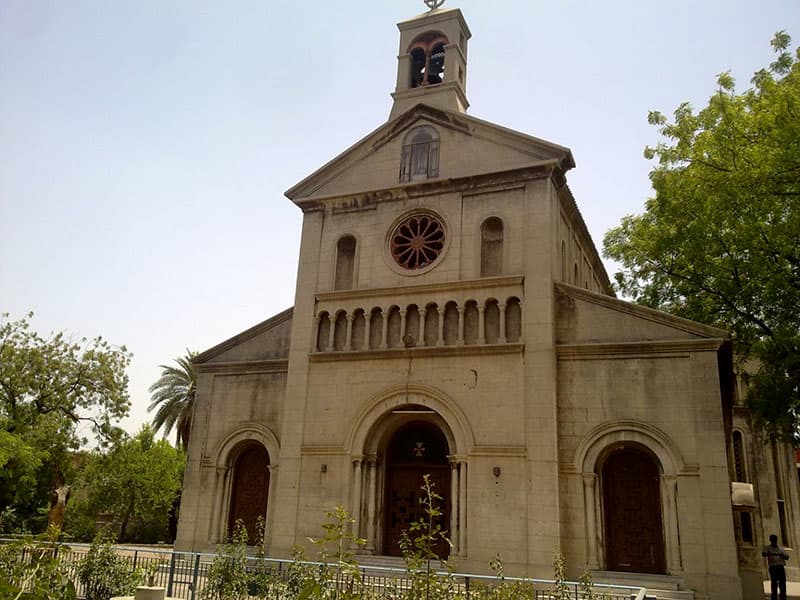 Picture Credits: Rachel Nicole
Close to the Old Delhi Railway Station, St Mary's Church is a pretty oasis of tranquillity amidst the never-ending chaos of Delhi! Step into this church and be prepared to be transported to another world! You'll see a cave-like structure with a picture of Mother Mary with a platform right in front of it where you can light candles and pray. 
Where | St. Mary's Church - 2417, Shyama Prasad Mukherji Marg, Katra Ghel, Khari Baoli
Looks like Delhi isn't just a city of millions but also a city of millions of hidden gems! So, how many of these places have you been to?