Delhi
9 Lesser Known Gems In Gurgaon That You Probably Never Knew Existed!
Thanks to Cyber City and the uber-cool Cyber Hub, Gurugram has now become the IT hub of NCR and it has grown insanely popular amongst the youth of Delhi. But there's a lot more to Gurugram than Ambience Mall and the Kingdom of Dreams. Here is a list of 9 lesser-known places in the city that you probably didn't know existed - scroll and find out! 
1. Camp Wild, Dhauj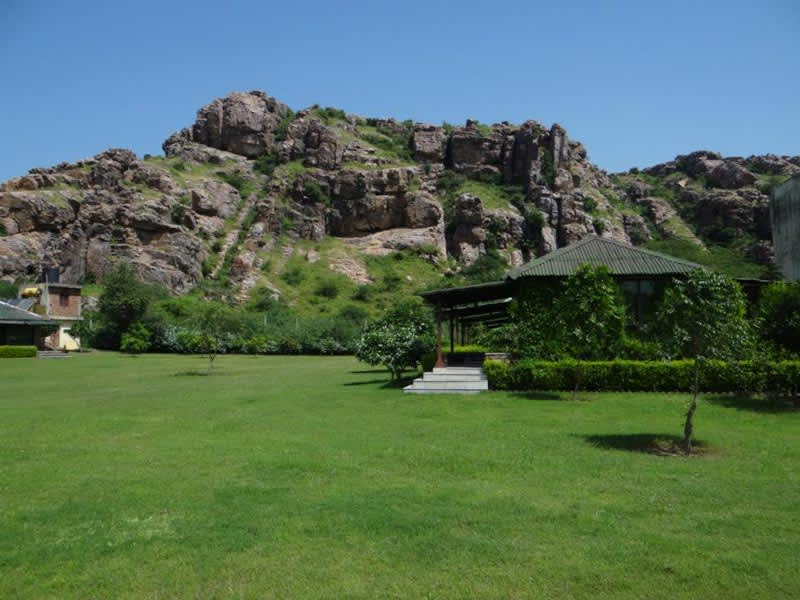 Nestled deep amidst the Aravali Hills, Camp Wild is the perfect retreat for those who love to spend time in the lap of nature alongside an adrenaline rush. The steep gorge facing the camp makes a beautiful backdrop but an even more beautiful feeling is when you climb and trek through it. They have all kinds of adventure sports - rock climbing, rappelling, flying fox etc. Be it a school trip or a corporate one, they really excel in team-building sessions. Oh, and did we mention the camping and tent stays? Plan a day's trip with your fam and have an awesome time!
Where | Camp Wild - Dhauj Bandh, Near Silakhari Village, Faridabad
Timings | 24 Hours Open
Call Them | +91 8448 445 051
Check Out Their FB Page | https://www.facebook.com/campwilddhauj 
Here's Their Website | https://www.campwilddhauj.in/ 
2. Damdama Lake
Picture Credits: love.oficall
Surrounded by the Aravali Mountains, Damdama Lake is a popular picnic spot to spend the day away from the city. In this peaceful location, you can enjoy boating in its serene waters. Damdama also offers several adventure sports facilities such as parasailing, kayaking, cycling, angling, rock climbing, valley crossing. One can also go for a short hike in the hills. Sounds quite adventurous, doesn't it?
Where | Damdama Lake, Sohna
3. Museo Camera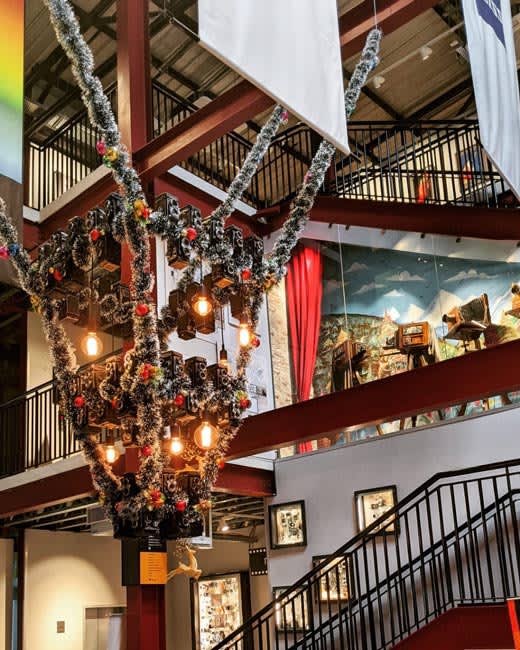 Museo Camera is not your regular museum, it is a centre where professionals and amateurs have the rare opportunity to learn and experience the magic of photography, and through it, explore art, ideas, and issues of our time. The history and journey of photography have been preserved and beautifully displayed here through several archives and photographic equipment. But the real attraction here is the collection of antique cameras from over 100 countries! Go on and check it out yourself!
Where | Museo Camera - Shri Ganesh Mandir Marg, DLF Phase IV, Sector 28 
Timings | 11 AM - 7 PM
Call Them |  +91 8287 814 216
Check Out Their FB Page | https://www.facebook.com/MUSEOCAMERA/ 
Here's Their Website | https://www.museocamera.org/ 
4. Neverenuf Garden Railway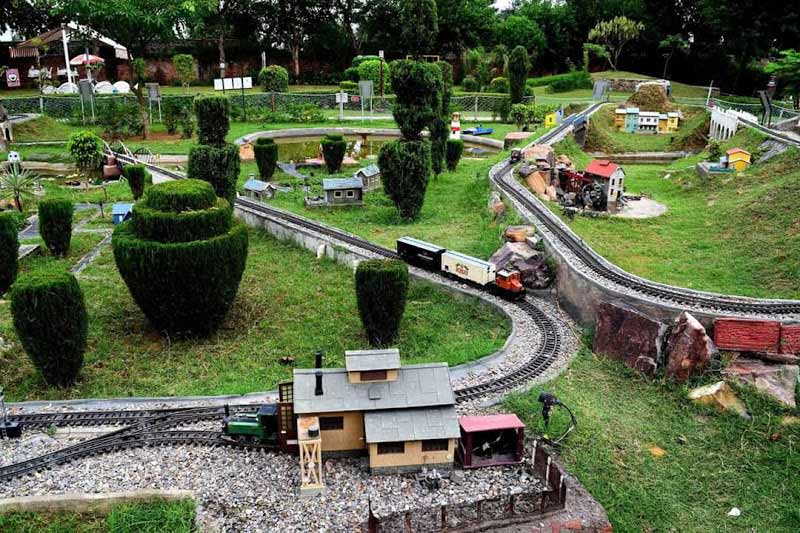 Picture Credits: Sagar patel
One of the most underrated places of the city, Neverenuf Garden Railway is a whole town in itself, oh, but for Lilliputs! Yes, you read it right, it's a miniature world laid out over 20,000sq ft. The toy trains going zig-zag across a beautifully landscaped setting is a sight to behold. If this was not enough, then we would like to break it to you - it gets more interactive, there are remote-controlled boats and lights that operate as you control them. This is truly a wonderful place for your kids. However, it is a private museum open to only pre-registered visitors, on selective days. Head to their website to know more.
Where | Neverenuf Garden Railway - Panchgaon, Taaru Road Sub Tehsil, Taaru District
Call Them | +91 9811 088 943
Check Out Their FB Page | https://www.facebook.com/NeverenufGardenRailway 
Here's Their Website | http://www.neverenufgardenrailway.in/ 
5. Sai Ka Angan Temple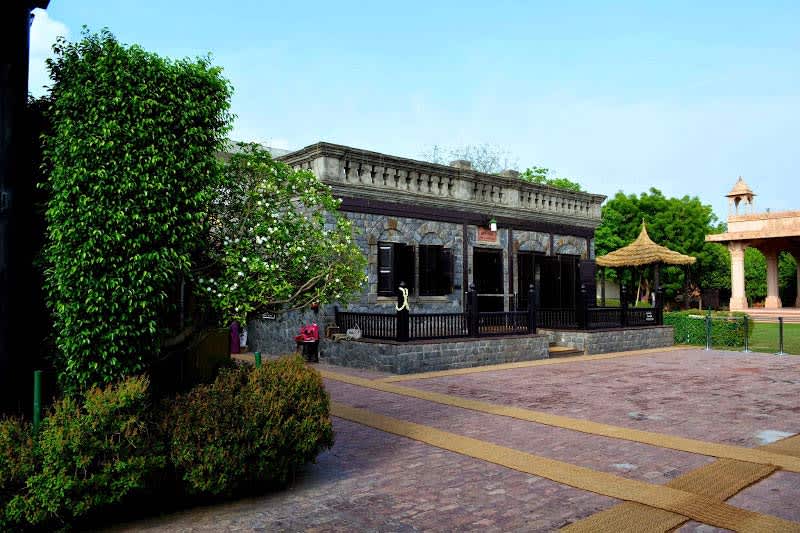 Picture Credits: gaurav Youth Fitness
Built like a replica of Sai Baba Temple of Shirdi, Sai Ka Angan is an oasis of serenity amidst the bustling landscape of the city. Decorated gardens & artificial walls that resemble rocks give it an aesthetic vibe. You should definitely stop by here to experience a peaceful environment.
Where | Sai Ka Angan - Opp. Paras Hospital, E Block, Sushant Lok Phase I, Sector 52A 
Timings | 7 AM - 1:30 PM & 4 - 9:40 PM (Except Thursday), 7 AM - 9:40 PM (Thursday)
Call Them | +91 124 404 1378
Here's Their Website | http://www.saikaangan.com/ 
6. Farrukh Nagar Fort & Its Surroundings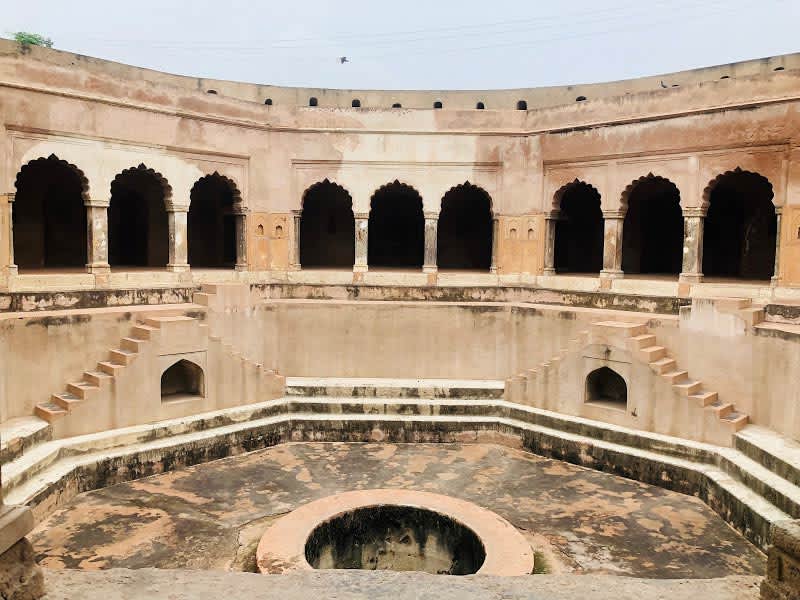 Picture Credits: deepak chaterjii
Not many heritage buildings stand within the city of Gurugram. The fort of Farrukh Nagar is an exception. It was established in 1732 by Faujdar Khan, a governor under the Mughal Emperor Farrukhsiyar. Although most of the fort lies in ruins now, the surrounding buildings of Sheesh Mahal, Jama Masjid and the Gol Baoli are what attract history buffs. Don't forget to take your cameras along.
Where | Farrukh Nagar Fort - Farrukh Nagar
Timings | 6 AM - 9 PM
7. Lohagarh Farms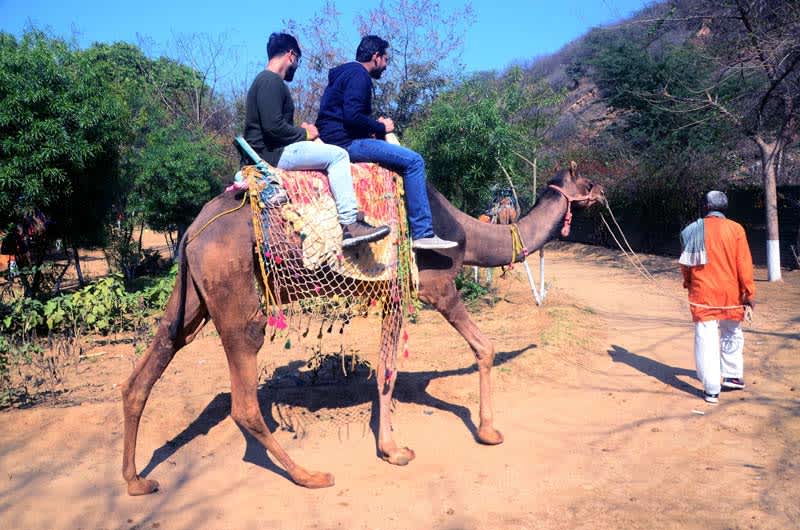 Lohagarh Farms is a Rajasthani village themed retreat which is designed in such a way so that you get to experience a day in the rural hinterlands of the country. It has a lot of interesting activities to offer such as camel rides, pottery, cricket, shooting etc. All in all, it is an equally good place for a family outing as well as a corporate one.
Where | Lohagarh Farms - Village Gairatpur Baas, Near, Sohna Rd, Badshahpur
Timings | 9 AM - 6 PM
Call Them | +91 8287 555 000
Check Out Their FB Page | https://www.facebook.com/lohagarhfarms/ 
8. Heritage Transport Museum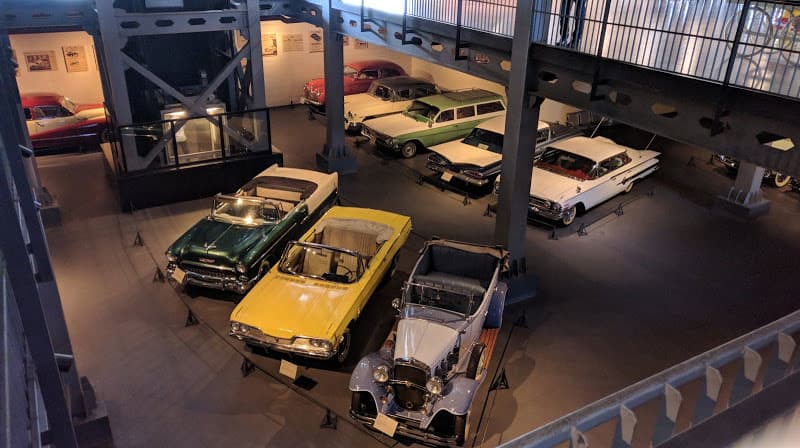 Picture Credits: Vishal Das
Spread across 4 storeys, the Heritage Transport Museum is a treat for all the automobile enthusiasts. Hundreds of vintage cars, airplanes, railway coaches and even pre-mechanised vehicles are put on display here. Club these with the archival records, mechanical parts and a photo gallery, the museum reflects the entire history of transportation. 
Where | Heritage Transport Museum - Bilaspur - Taoru Road, Off NH 8 (Bilaspur Chowk), Taoru 
Timings | 10 AM - 7 PM
Call Them | +91 9991 477 002
Here's Their Website | http://www.heritagetransportmuseum.org/ 
Check Out Their FB Page | https://www.facebook.com/heritagetransportmuseum 
9. Skyjumper Trampoline Park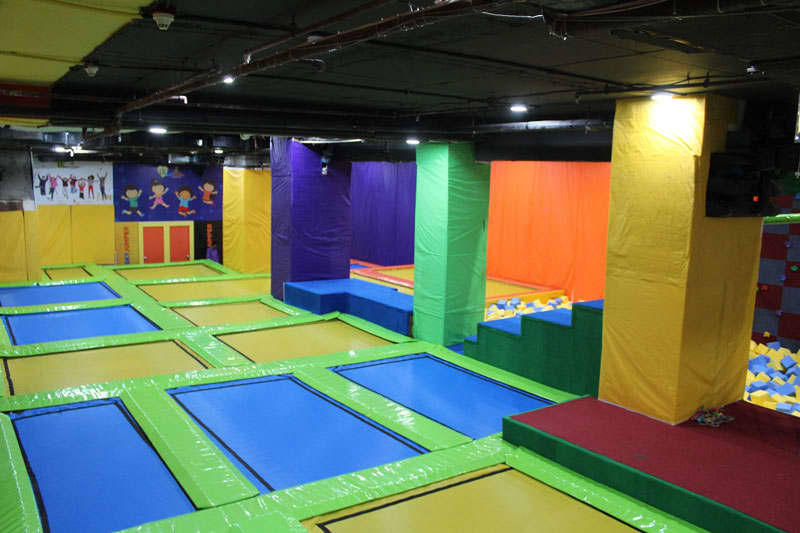 Jumping, jumping and lots of jumping. That's Skyjumper for you - a perfect blend of fun, fitness and thrill. It's suitable for all ages post 3 years and for all levels of fitness. Wanna play with gravity? Just jump your way over here! P.S. They are offering a FLAT 20% discount till 1st November, so jump away!
Where | Skyjumper Trampoline Park - Ground Floor, ILD Trade Center, Sohna Road, Sector 47
Timings | 11:30 AM - 9 PM 
Call Them | +91 8882 288 001
Here's Their Website | http://skyjumpertp.com/ 
Check Out Their FB Page | https://www.facebook.com/SkyJumperGurugram 
So, where are you dropping by the next time you are in Gurugram?