Delhi
8 Legit Reasons That Make Model Town An Undeniably Superb Area To Visit
This Is A Representative Image
When they said 'Model Town Vich Maare Gedi', our hearts genuinely felt like 'Sanu Vi Jhootha De Do' cause this truly ah-mazing area has got so much to offer that we just can't get enough! From old to young, people of all ages can find interesting things to do here, so wait no more and dive straight into our list of reasons why you should visit Model Town ASAP!
1. Hoard Everything In Sight Like Cutesy Cotton Socks @ Miniso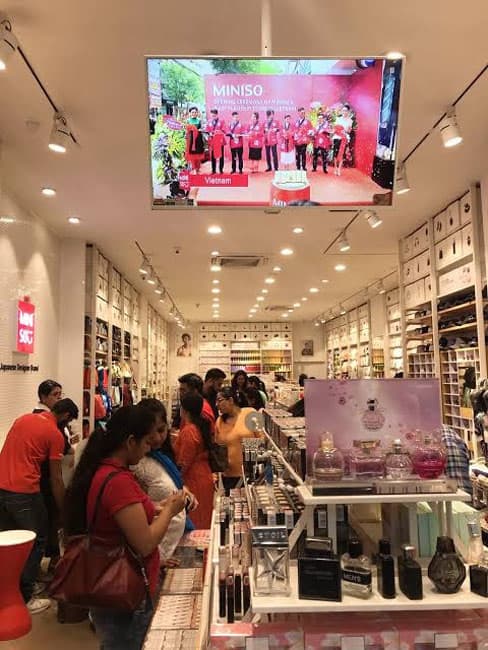 This super huge store in town has got literally everything you could possibly need and we couldn't be more glad! Their super cute tea infusers, mugs, bags, cotton socks, the range of kitchen appliances & beauty products are truly to-die-for and very unique. Now you know why it's called 'model' town - it's a role model for all the other towns! 
Where | Miniso - H4/5, 2nd Main Road, Model Town Phase II, Block H, Phase II
Timings | 11 AM - 9:30 PM
Call Them | +91 11 4023 0945
Check Out Their FB Page | https://bit.ly/3lmapUY 
2. Chow Down On The Best Sushi @ Dashi Dimsum & Sushi Bar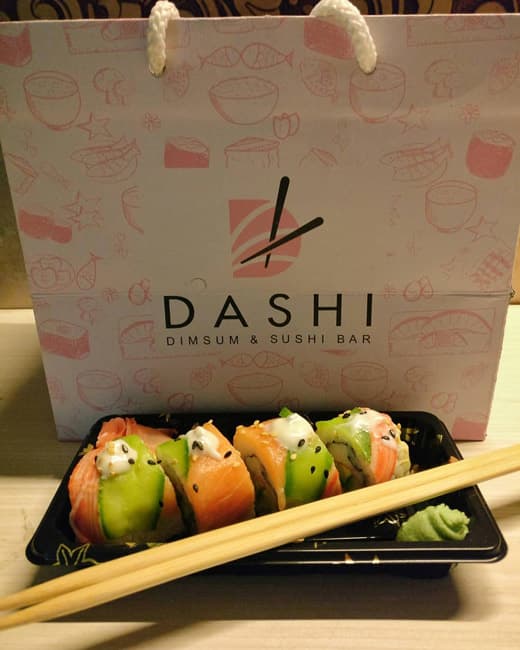 Picture Credits: universeofood
Only a few places in Delhi do truly authentic and delish sushi, but they've got nothing on these guys! The authentic flavour of their Sushi Platter, Chicken Sweet Chilli Bao, and Chicken & Chives Wonton is super delish and melt-in-the-mouth fantastic. Pop by just for the sushi if you find yourself in this neck of the woods!
Where | Dashi Dimsum & Sushi Bar -  Shop No 4, F 14/11, Model Town Phase II, Pocket E, Gujranwala Town Part II
Timings | 12 Noon - 11 PM
Call Them | +91 11 4076 7770
Meal For Two | Rs 750
Check Out Their FB Page | https://www.facebook.com/dashidelivers 
3. Lose Yourselves In The Arms Of Nature @ Naini Lake
Picture Credits: harsh_ventura 
This exquisite place provides the perf view for heavenly sunsets and gives off that tranquillity that one can only feel high up in the hills. Our dear Model Town has Naini Lake for all 'em hilly vibes and y'all can even go boating here or just read a book and enjoy nature at its best!
Where | Naini Lake - Model Town I
4. Relish In Soul Satisfying Chole Bhature @ Chache Di Hatti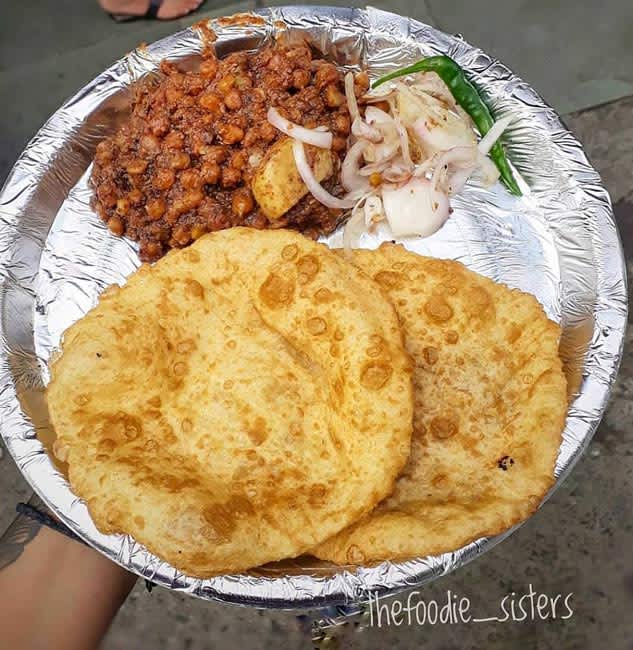 Picture Credits: thefoodie_sisters 
True connoisseurs of chole bhature need no introduction to Chache Di Hatti. This popular food joint, here in Model Town is another solid reason why we absolutely love this place. Crispy on the outside and filled with potatoey goodness, their bhature can flip your bad day into a good one and a good day into the very best!
Where |  Chache Di Hatti - F Block, Near Mother Dairy, Ramlila Ground, Model Town 2
Timings | 19 AM - 3:30 PM
Call Them | +91 9811 098 688
Meal For Two | Rs 100
Check Out Their FB Page | https://www.facebook.com/chachedihatti
5. Pray For All Your Wishes To Come True @ Gurudwara Nanak Piao Sahib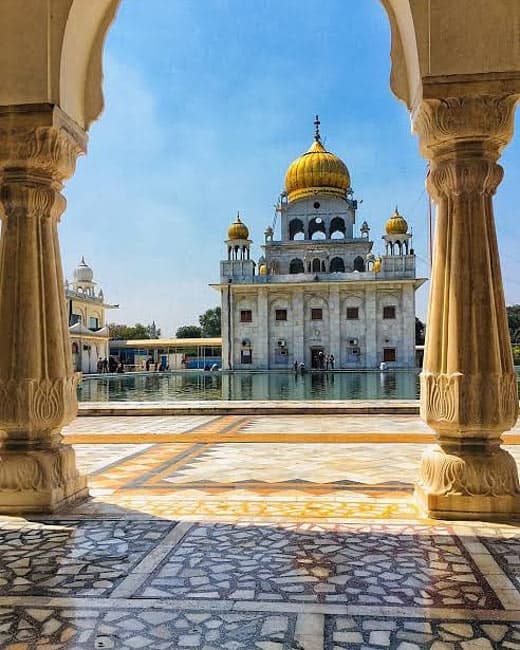 Picture Credits: khalsa_dashmesh_army 
Nothing beats the calm that one can feel inside of a gurudwara and we're super happy that this stunning religious place is right here in Model Town to make our troubles go far-far away. And the most exciting part you ask? The prasad and langar that's served here is just divine. Y'all absolutely have to visit this place to experience the magnificence first-hand cause no matter how much we say it, the beauty of this place is indescribable!
Where | Gurudwara Nanak Piao Sahib -  Grand Trunk Karnal Road, NH 1, New Rana Pratap Bagh
Timings | Open 24 Hours
6. Go For A Jolly Walk @ Coronation Memorial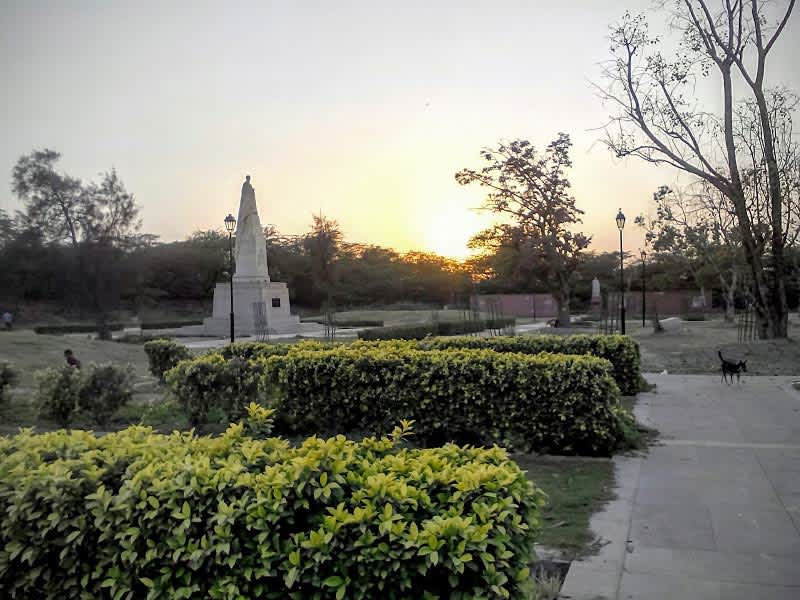 Picture Credits: Pawan Aneja 
A very popular attraction, this memorial ground was a venue for the Delhi Darbar of 1877 when Queen Victoria was proclaimed the Empress Of India. Now it serves as a unique picnic spot and a place where folks can take their evening walks. The view is captivating at dusk and this place just adds another feather in the cap for Model Town!
Where | Coronation Memorial - Shanti Swaroop Tyagi Marg
Timings | 5 AM - 7 PM
7. Break A Lil' Sweat In The Open Gym @ Basheshwar Nath Gotewala Park
Picture Credits: Ashutosh Singh 
A very well-maintained park ideal for your exercise regime and sunshine-soaking sessions. But wait, it gets better (cannot expect anything less from this area, can you?!) - this park also has an open gym that's super convenient and in excellent condition for public use, so there's no excuse to procrastinate guys, your workout motivation is right in front of you! 
Where | Basheshwar Nath Gotewala Park - Model Town Phase II, Block Z-2
Timings | Open 24 Hours
8. Taste The Lip-Smacking Street Food @ Arjun Pav Bhaji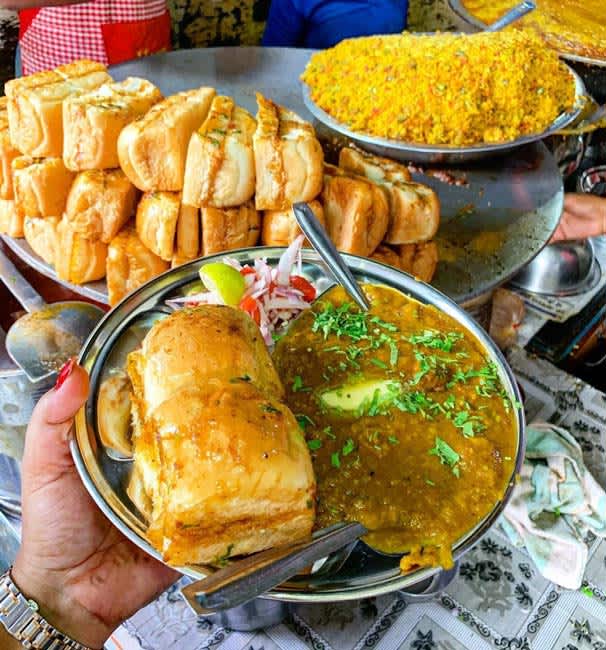 Picture Credits: chatpati_shikha 
Our ultimate food bae pav bhaji doesn't get any better than the platefuls we get at Arjun Pav Bhaji. The rich & spicy street style flavour of the bhaji drowning in butter is our kinda post-workout snack and we wouldn't trade it for the world. Just one bite of this wholesome dish will make you go cray and you defo cannot miss out on their Butter Vada Pav & Tawa Pulao that's loaded with flavour bombs. So come on by!
Where | Arjun Pav Bhaji - D-2/4
Timings | 4:30 - 10:45 PM
Call Them | +91 9212 974 917
Meal For Two | Rs 150
If this doesn't make you scream 'Model Town You Rock' we don't know what will! Explore this gem of a place the next time you're out for a gedi and thank us later, peeps!