8 Legendary But Forgotten Indian Mithai Houses That Are Way Better Than Haldiram's
There's something so comforting about desserts that however much you've eaten, there always seems to be room for your fill of those sinful sweet delights. When it comes to desi meetha, we have all at some point trusted either only our moms to cook the best or a handful of commercial places like Haldiram's and Nathu's. Well, no more! Delhi has a lot more to offer when it comes to desi sweetmeats ready to tantalise your tastebuds!
We went on a gastronomic journey only to find the best, lesser known and legendary places which have more or less been in the business for a major part of the 20th century and we can't stop gushing - read on!
1. Annapurna Bhandar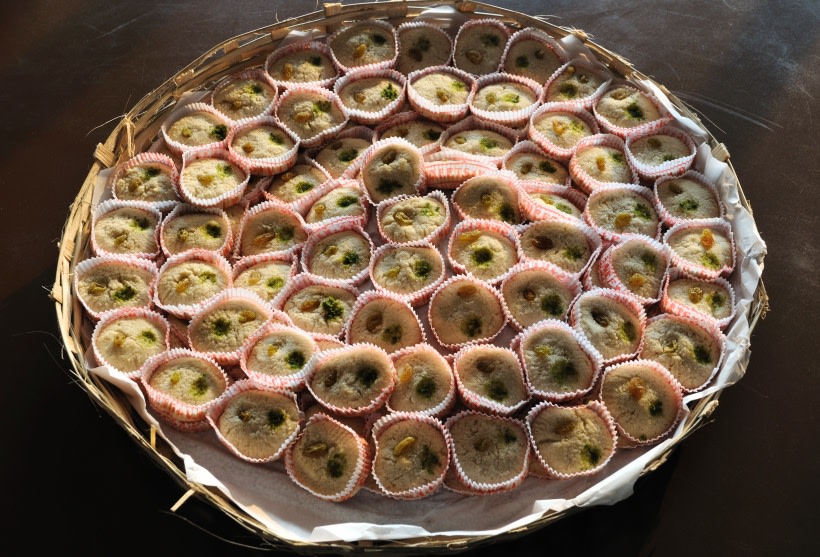 This might not have been on your list till now, but if you ever had a friend who lives in Old Delhi, they would tell you how and exactly why Annapurna is so special to them! Established in the Colonial era in 1929, this place creates an aura of old world Calcutta right here in the heart of Old Delhi and keeps coming back for more. From Mishti Doi to Rosogollas, from Ras Malai to Sondesh, we couldn't find a single item on their menu NOT worth trying. Also, this place makes  sweets with an overdose of sugar so be sure to check this place out ASAP and thank us later!
Meal For Two | Rs 100
Location | 1463, Near Sheesh Ganj Gurudwara, Chandni Chowk
2. Chaina Ram Sindhi Confectioners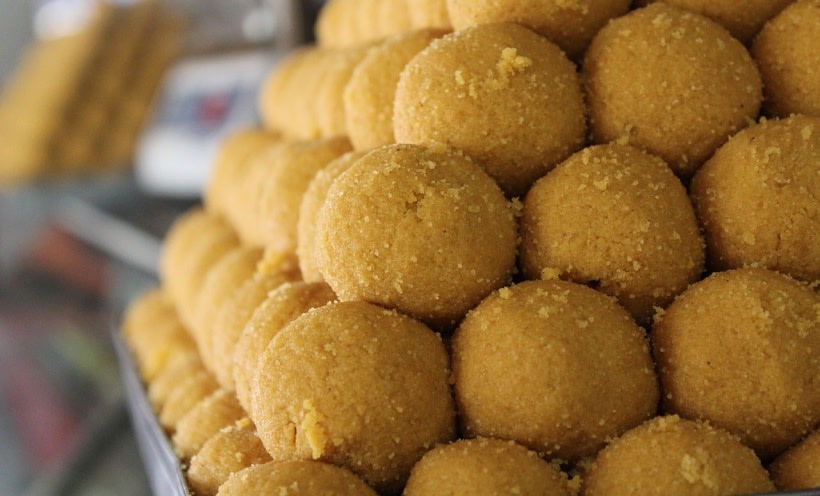 It was the year of 1901 in Lahore when Chaina Ram started his massively famous shop selling different kinds of mithai specialising in one called the Karachi Halwa. It was difficult tracing the year when Chaina Ram relocated to Fatehpuri, Old Delhi but what was easy was visiting this legendary place and giving its speciality a taste check! 
From Karachi halwa to Pateesa, from Kaju Burfi to Sev Badam and from Ghevar to the yummy ladoos, Chaina Ram will leave you high and happy in more ways than one. This place also serves lip-smacking Chana Poori as a breakfast dish in the wee hours of the morning, so why not head over here first thing this Sunday peeps!
Meal For Two | Rs 200
Location | 6499, Fatehpuri Chowk, Chandni Chowk
Check Out Their FB Page | https://www.facebook.com/chainaram1901/
3. Odeon Sweets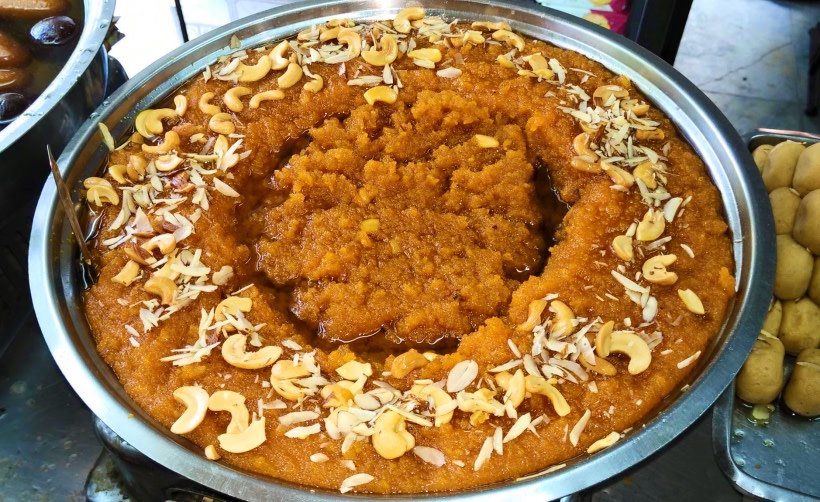 In existence since a very long time now, Odeon Sweets has made a mark for itself for delivering quality mithai and lip-smacking snacks. We love the piping hot Gulab Jamuns and the Moong Dal Halwa more than ever at this small establishment. This place also does some heavenly Choley Bhature and chaat items during the evening hours, so get in there!
Meal For Two | Rs 100
Location | 22, Bhagat Singh Market, Gole Market
Check Out Their FB Page | https://www.facebook.com/Odeon-Sweets-550406848371066/
4. Sheeren Bhawan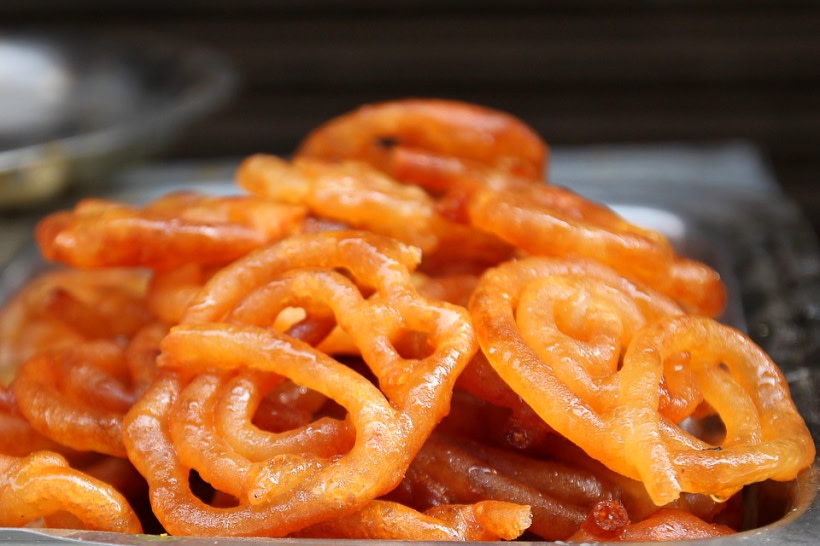 We can bet that only a handful of y'all must have heard the name of this place, let alone visiting this age old mithai shop. Not a commercial sweet shop, the interiors are dry and sober but the sweets prepared at Sheeren are to die for! Using pure desi ghee to create sweet cravings, Sheeren Bhawan offers Gajar Ka Halwa, Baalu Shahi, Jalebi, Moong Dal Halwa and Habshi Halwa to name a few! A jewel right in the middle of the busy streets of Jama Masjid - you gotta check this place out!
Location | 1470, Hakimji Street, Jama Masjid
5. Kallan Sweets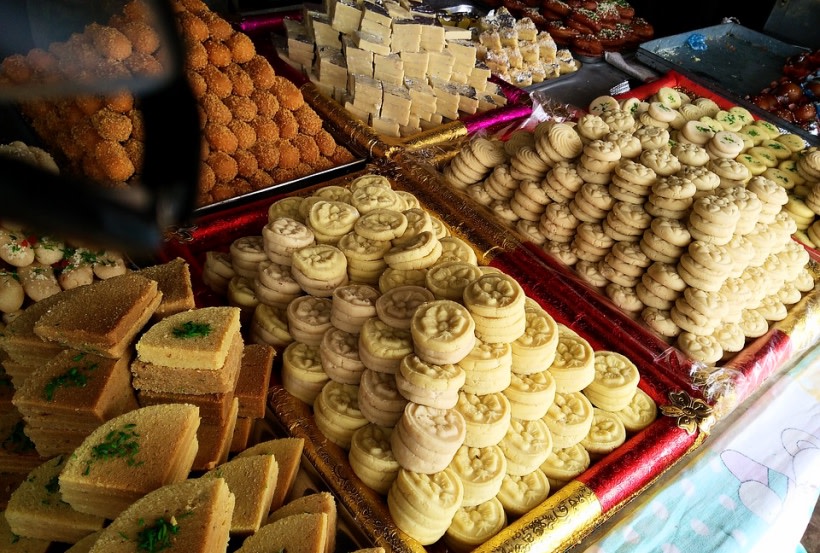 This place is much easier to locate than Sheeren as it's the first shop right outside the Gali Kababian in Old Delhi where Karim's is located! Also in existence since a good 40 odd years, Kallan is the answer to the sweet cravings of the whole of Purani Dilli! Specialising in all kinds of Indian sweets and especifically barfi, this place will not leave you disappointed. You should gorge on their Kalakand, Pista Barfi, Coconut Barfi, Dodha Barfi, Motichur Ladoo and so much more! Do thank us later, won't you?!
Meal For Two | Rs 100
Location | Shop 4-5, Bazaar Matia Mahal, Jama Masjid
6. Bengali Sweet House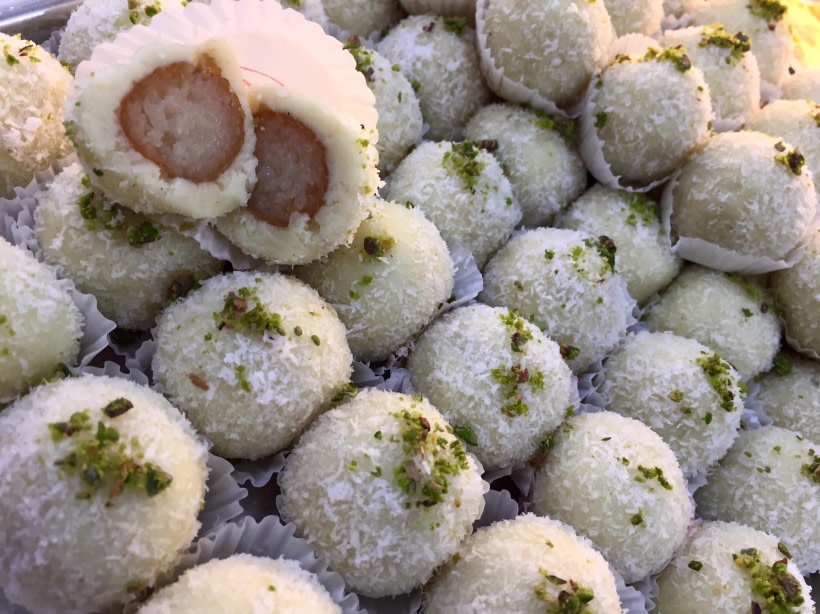 One single shop originally dominated the Bengali Market near Mandi House many years ago, which went by the name of Bengali Sweet House. Bengali Sweet House is still a legend to reckon, with preparing drool worthy mithais everyday! From barfis to halwas to khoya mithais, this place still gets its share of patrons and it's time you head over too! Believe us, you won't return disappointed that's for sure!
Meal For Two | Rs 400
Location | 30-33, Bengali Market, Mandi House
Check Out Their FB Page | https://www.facebook.com/bengalisweethousebm/
7. Bade Miyan Ki Kheer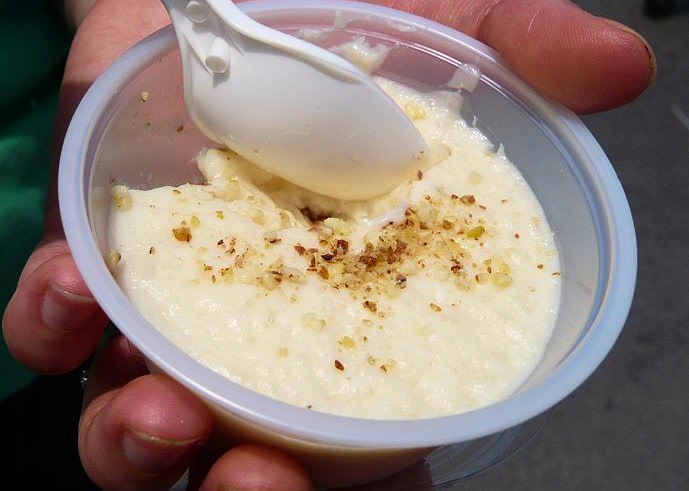 An almost unknown entity in Delhi and yet his shop has been running for almost a century now! Going by the name of 'Old Kheer Shop', Bade Miyan comes in everyday and prepares the most creamy and lip-smacking kheer we can ever imagine! Sit down, have a chat with the owner, devour two helpings of kheer, get a family bowl packed and wait to get hit by sugary awesomeness! 
Meal For Two | Rs 100
Location | 2867, Bazaar Sirkiwalan, Hauz Khazi, Chandni Chowk
8. Shyam Sweets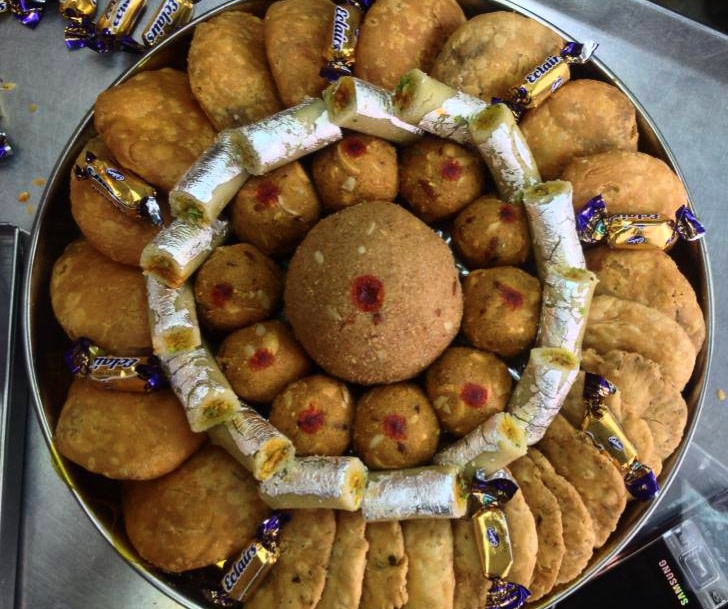 Shyam Sweets is said to be the pioneer of the Nagori Halwa breakfast place! Apart from the lip-smacking Bedmi Poori and Nagori Halwa you get for breakfast everyday here, very few people know that Shyam prepares some amazing mithais and winters are the perfect season to gulp down one too many! From Pan Roll to Cham Cham to Kesar Pak to all kinds of barfis, this place has a legendary tag - come drop by!
Meal For Two | Rs 150
Location | 112,Barshahbulla Chowk, Near Metro Station, Chawri bazar
Check Out Their FB Page | https://www.facebook.com/shyamsweets112/
How many are you checking off your list this weekend?