Delhi
8 Insanely Awesome Places To Eat Your Way Through @ Aggarwal Millenium Towers In NSP
Our love for food takes us to many places, our plate being filled with every kind of atrangi curry, our feet marching in narrow lanes - just to find that next divine morsel! Imagine our delight when we came across this gem of a place that can satiate our bhukkad soul without our miser self losing too much money. Say hello to your new foodie BFF -  Aggarwal Millenium Towers in Netaji Subhash Place (NSP)! 
Here's the top 8 places to pig out at here!  
1. Californian Classics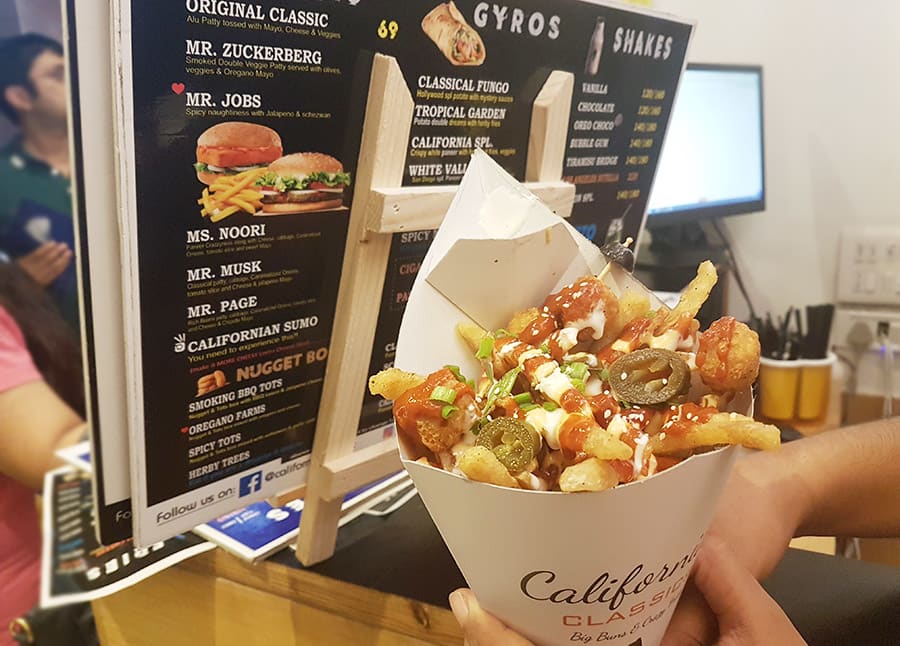 A fast-food takeaway joint that will steal your heart with the perfect burgers, tacos and shakes, not to mention the to-die for fries! Here, you can grab a Mr. Zuckerberg burger and Gangnam Style fries with Bazinga elotes and a Blueberry Oreo to gulp all this down with! 
The joint boasts of an extensive menu while the reasonable prices and fandom-centric dish names will make sure that neither your visits nor your conversation comes to a stop so come on by for a scoop (or five) of their curly cut fries!
Meal For Two | Rs 300
Check Out Their FB Page | https://www.facebook.com/CalifornianClassic/
2. Billu's Hut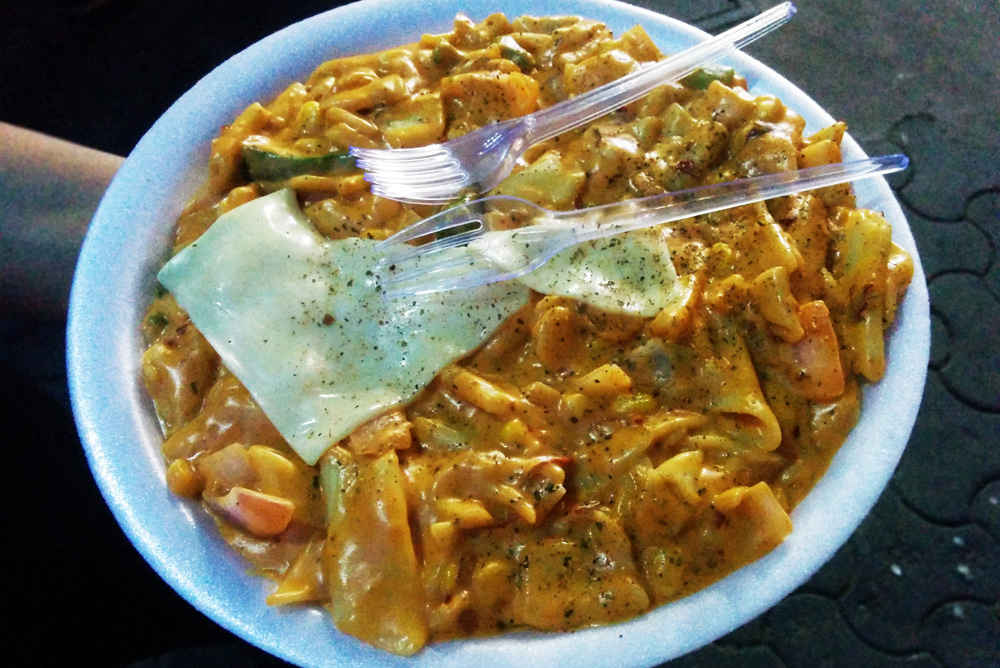 This takeaway joint is extremely famous and has managed to come on our radar thanks to the various pastas and shakes that one can enjoy at fairly decent rates here. Besides that, one can also relish sandwiches, pizzas and nachos here which makes it the ideal option when the need for cheesy comfort food calls!
We've heard good things about their food and the next time we are craving a serving of delicious pasta, we'll be heading to Billu's for sure!  
Meal For Two | Rs 350
3. Sandwich King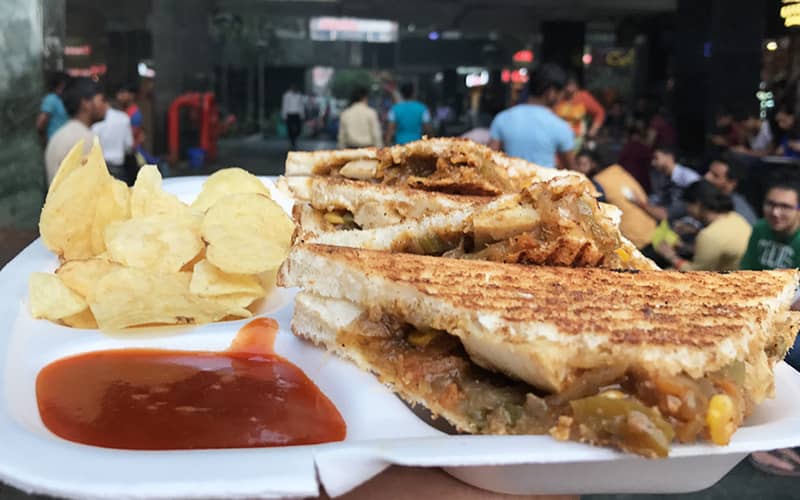 With a vast menu with comprising 30+ sandwich varieties, 25+ Maggi options and TONS more,  you'll be spoilt for choice here! The sandwiches, multitude of pastas and truckload of Maggi on the menu might be a tad bit intimidating but the taste and flavours are all on-point so you really can't go wrong here. 
After having heard high praises of the Afghani and Cheesy Grilled sandwich, we know what our order is gonna be!  
Meal For Two | Rs 500
4. Themis House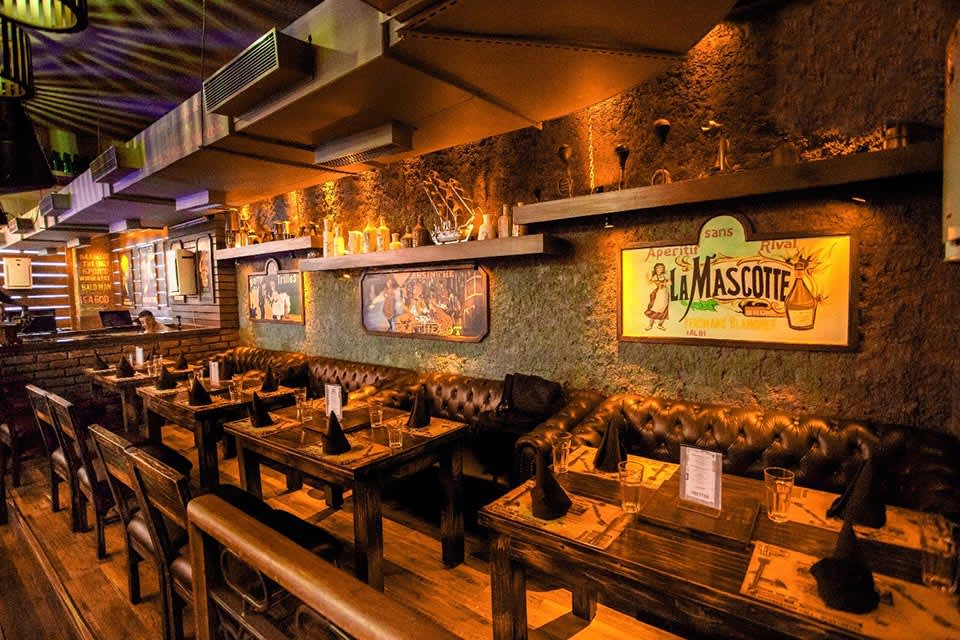 Themis House isn't one to be missed and is truly a force to be reckoned with here in NSP! This lounge not only dishes out an amazing buffet but does so at such affordable prices (Rs 350 per head), that it'll not only satisfy your hunger pangs but also warm your heart. 
Themis' decor adds an earthy vibe to your evening out and couple that with their penchant for happy hours and discounts and boy, are you in for a treat?! Seeya there!
Meal For Two | Rs 1,400
Check Out Their FB Page | https://www.facebook.com/themisbarbecuehouse
5. Hot Spot Mini Shop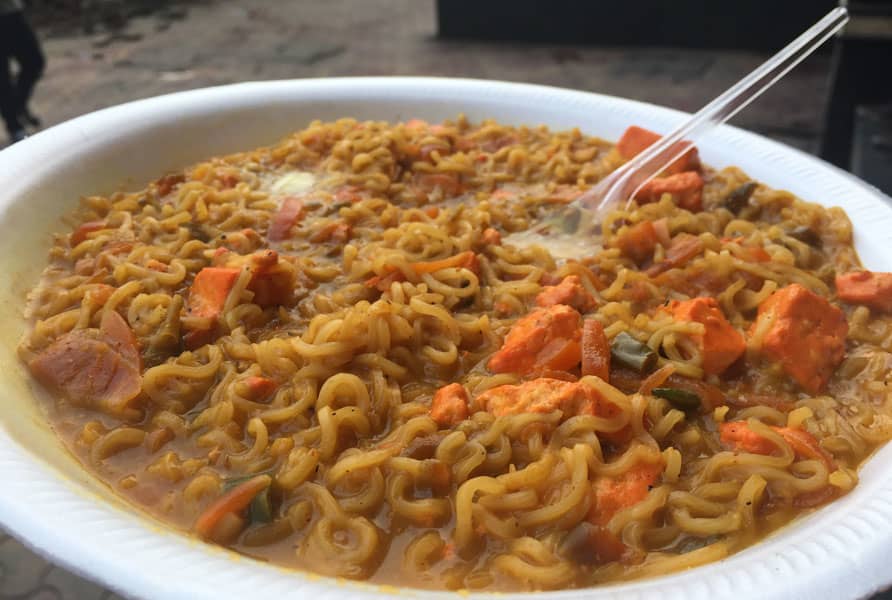 A mini shop with all the goodies and ingredients to become quite the 'hot spot', this takeaway/delivery joint serves momos, sizzlers, garlic bread - et al. This little shop is extremely pocket-friendly which makes the menu look all the more appealing and our ever bhukkad soul, is all the more tempted! 
With their never-ending menu comprising coffees and shakes, this is one place you gotta stop by when you're on a shoestring budget!
Meal For Two | Rs 400
6. Sardarbuksh Coffee & Co.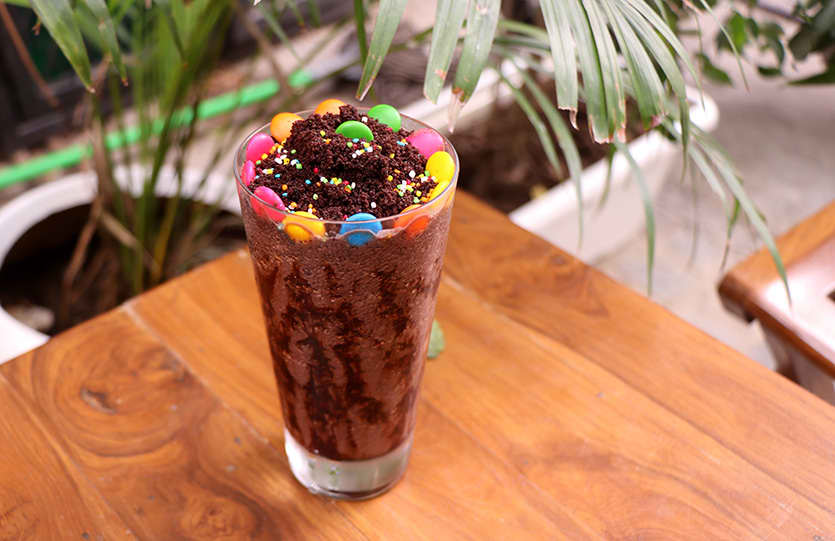 Starbucks' lost Indian cousin, this coffee place certainly gets points for the creative name! Sardarbuksh serves us coffee with style and panache that makes us feel like a rich CEO with a coffee addiction without burning a hole in our pockets, for which they deserve a medal TBH!
Apart from the amazing coffee served in the super cute packaging, this place also doles out marvelous waffles and spicy fries which'll make for the perfect snacks for that casual pre-movie coffee date!
Meal For Two | Rs 250
Check Out Their FB Page | https://www.facebook.com/Sardarbuksh-Coffee-Co-1755319881399784
7. Chills 'N' Grills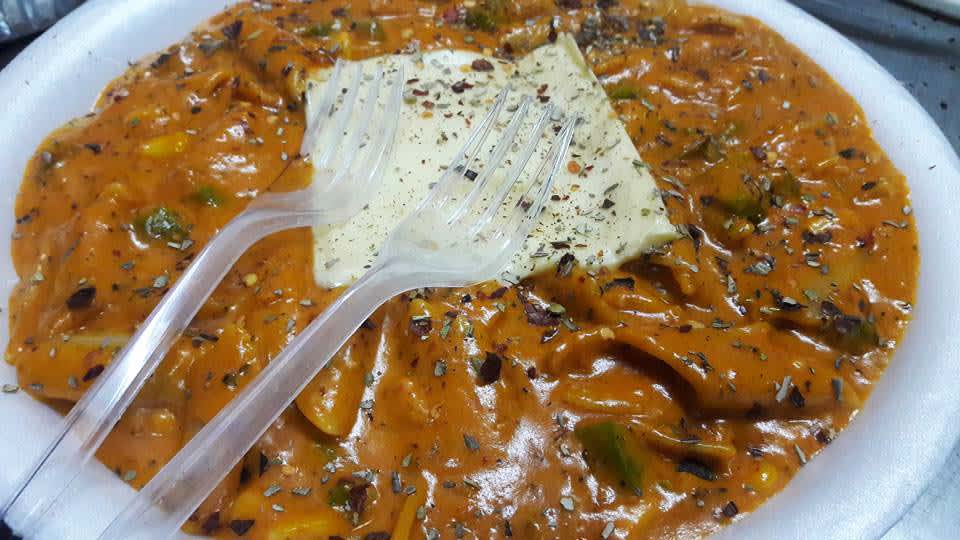 Chills 'n' Grills is raising the bar in Aggarwal Millenium Tower with their quality food, lip-smacking taste and affordable AF combos! This one separates itself from the competition with their charming combos in which one gets a Paneer Burger, French Fries and Cold Coffee just for Rs 160 *SAY WHAT?!* Apart from their adorable combos, they also serve amazing snacks, shakes and rolls that you can dig into gleefully!    
Meal For Two | Rs 350
Check Out Their FB Page | https://www.facebook.com/chillsngrillss
8. Hashtag Foods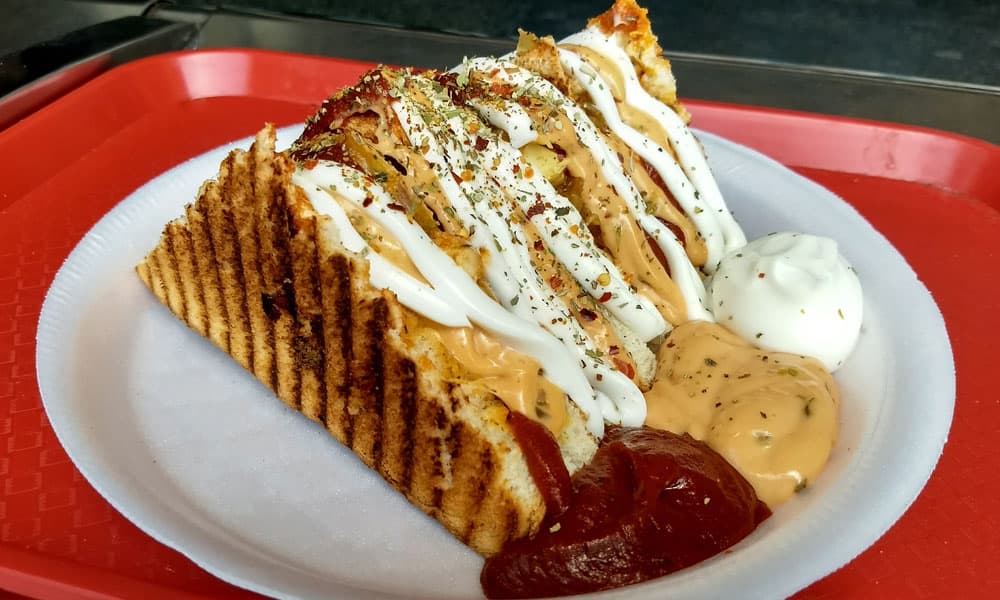 A look at their menu and there's no doubt as to why Hashtag Foods is trending among all Aggarwal Millenium Towers visitors! Their menu is a careful mix of popular munchies with student-budget pricing! 
With the most expensive item on the menu being the Special Pizza which is just for Rs 200, we for one are truly #lovingit! So, visit this place when it's month-end and hog away to glory!   
Meal For Two | Rs 300
Check Out Their FB Page | https://www.facebook.com/hashtagfoods/
So, when are you visiting the broke-foodie-with-high-standards haven that is Aggarwal Millenium Towers in NSP?