Delhi
9 INSANE Things Delhi Aunties Say To Us Exasperated Girls At Weddings That Are Annoying AF
Picture Credits: bollywoodshaadis
What's the one thing you dread the most ever since you turned 20? If getting married and attending family functions is what came to your mind, then call us your BFF 'cause we hate them too *duh*! For all you clueless geese, if you're wondering what's gotten us so hyper, then we have just one answer - the annoying Delhi aunties with their taunts and unsolicited advice. 
If you've been on the receiving end of such sly looks and pointed comments, then you'd surely relate to these 9 things that every Delhi aunty says at a wedding!
1. Khana Banana Aata Hai?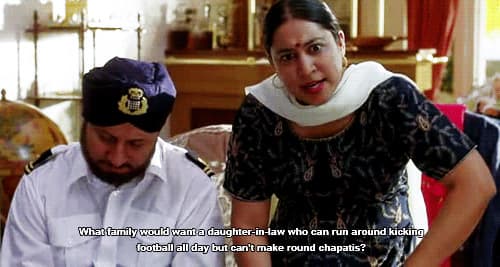 Been there, heard that! We've all heard this question a LOT of times from the aunties that are after our lives, as if their sole purpose of existence is for us to get married. Like come on, let the cook do his job and let us do ours (to eat the said food)!
2. Ladka Dekhna Shuru Kiya Ya Nahi?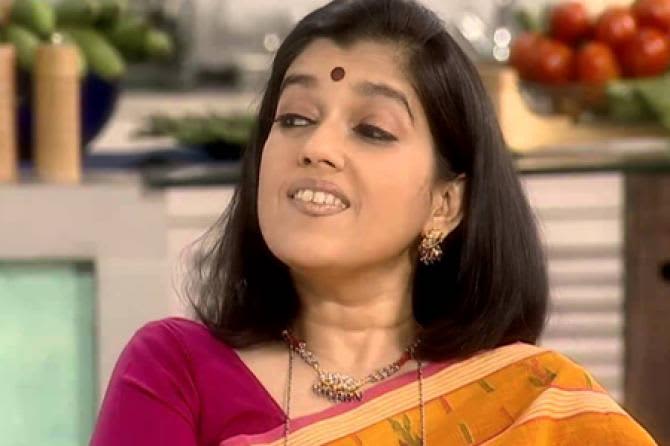 Picture Credits: bollywoodshaadis
Again, please leave us alone with our chicken tikkas! It seems like Delhi aunties are always on a mission to get every girl in their family, neighbourhood, locality and city married. We mean, lady, take a break for once! You've been through it, why do you want us to be trapped too?
3. Itni Light Lipstick? Use Darker Shades Betaji, It's Your Shaadi After All!
Yes, these aunties are also secret stylists to Deepika Padukone and know everything and are always up for giving out unsolicited advice to us! Their favourite topic - our lip shades! Thanks to Bollywood movies, it seems like brides just CANNOT do nude lipsticks! Uhm….get a life, aunty ji!
4. OMG, So Much Cleavage! What Will People Say?! Cover It With Your Pallu!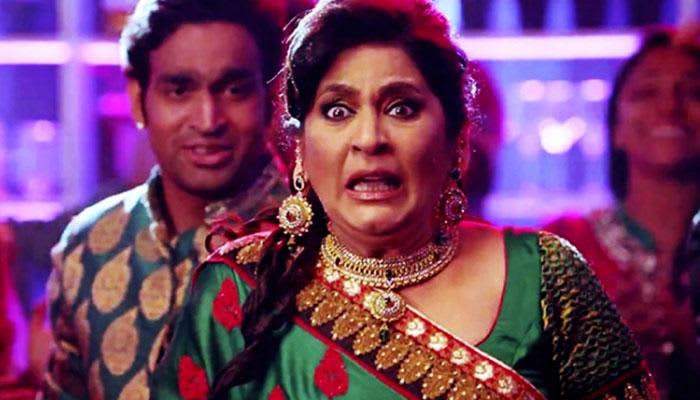 Picture Credits: bollywoodshaadis
Say whaaaaa? Why do these aunties not understand that it took 5 dreadful months to get that hawt bod and almost 9 months of serious R&D for that sexy choli that she thinks is too low! Well, what we're trying to say is - deal with it! 
5. So You Finished College? Time To Find A Nice Boy For You!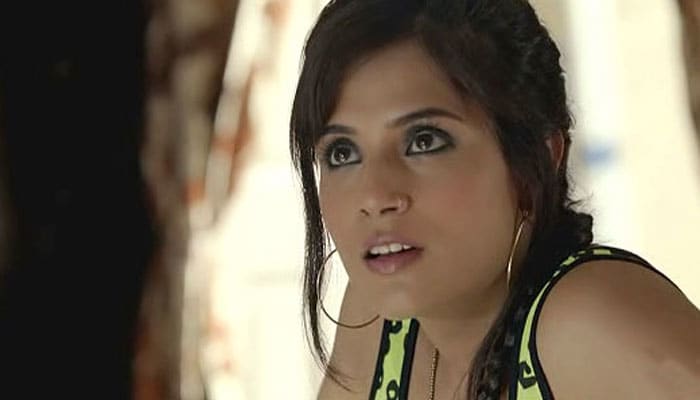 Picture Credits: thespecialstory
Lady, we just stepped out of college, we're still 'too young' to understand the saas - bahu politics and the overall hula-hoop around this shaadi-business, give us some space, man! Unlike you, we've a career to make before the whole family drama takes over our lives, so thanks but no thanks!
6. Get Some Good Pictures Clicked For Your Online Shaadi Profile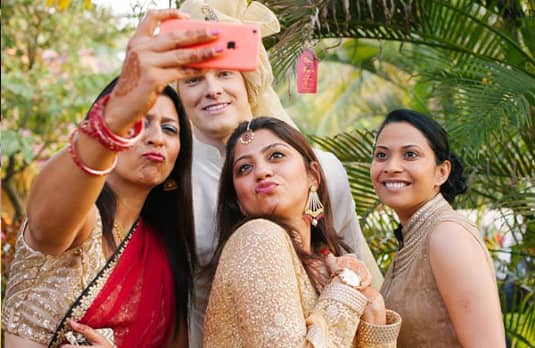 Picture Credits: shadibox
Yeah, just when you thought you looked all hot and happening in that designer saree, all you hear is "Beta, you look so pretty, get some nice pictures clicked, you might get a handsome groom"! Seriously? Is that the only reason we shelled out 5,000 bucks on a saree? To fetch good husbands?! No aunty, our Insta stories need new content, so back off! 
7. It's Time You Settle Down, Now That You've Joined Your Dad's Business!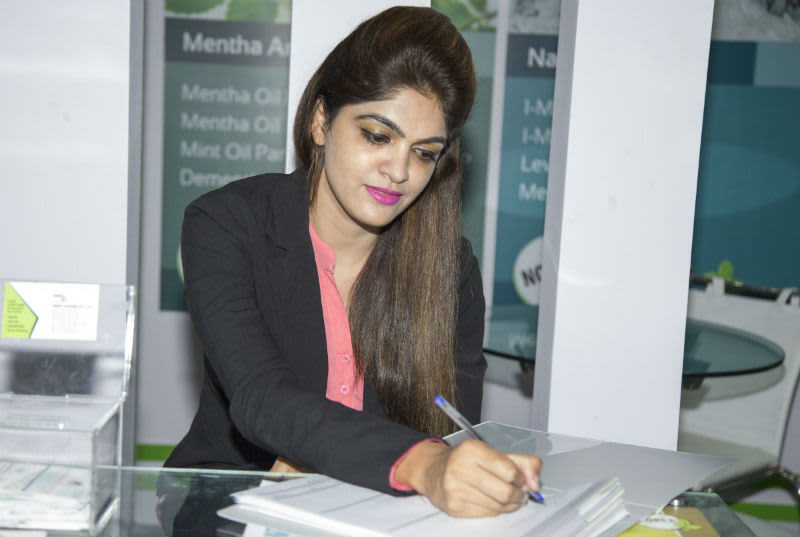 Been there, heard that, too? Yeah, we feel ya buddy! Never had we imagined that finally stepping into our dad's shoes would mean MARRIAGE! No, there's so much to learn, and being settled is not just about getting married aunties, get that straight please!
8. You're Getting Old By The Day, When Will You Get Married?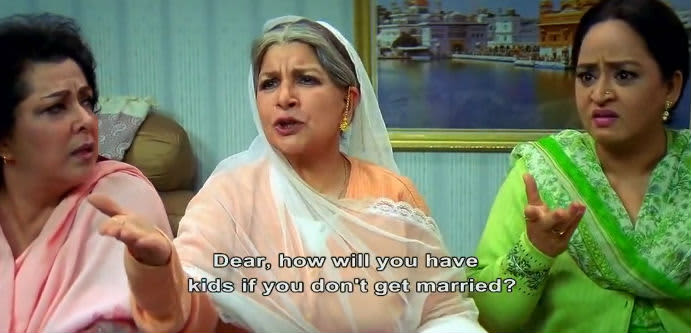 Picture Credits: parhlo
Really? How 'old' is really old? And who decides the right age to get married? You just turn 25 and you'll find these aunties running after your life to get you married as if turning 25 is officially a certificate that says you HAVE to tie the knot now!
9. Beta, I Have A Son And You Two Will Make A Great Pair!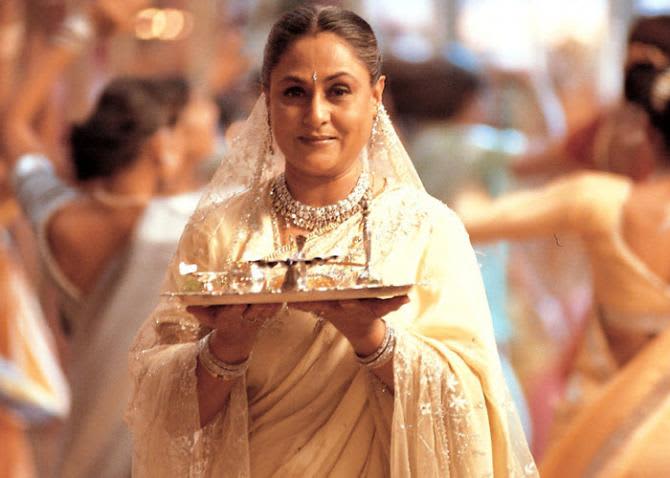 Picture Credits: bollywoodshaadis
Can this get any more embarrassing? We think that these aunties are naturally talented when it comes to public humiliation and this one line is a sure shot proof of it. We mean, how can you just say that? Are you like running some sort of live advertising campaign for your son? If not for us, then for your son's sake, STOP! 
So, how many of these annoying things have aunties said to you? Tell us in the comments below