Delhi
9 Impromptu Road Trips To Take From Delhi To Make The Most Of The Long Weekend!
Disclaimer: Bearing in mind the current health crisis befalling the city and the world at large, we're tweaking our content policy and recommendations. Stay positive, keep hygiene levels up and don't fall prey to panic and misinformation.
It took us a long while to say this, but yeah, a long weekend is FINALLY here- the same one where you could go on a mini-vacay and let go of all your worries, at least for a while. We know a lot of you are already making plans to go out of town for a getaway this weekend, which is exactly why we've rounded up this list! Here, we talk about 9 places ideal for a road trip from Delhi. So, scroll down.
1. Sariska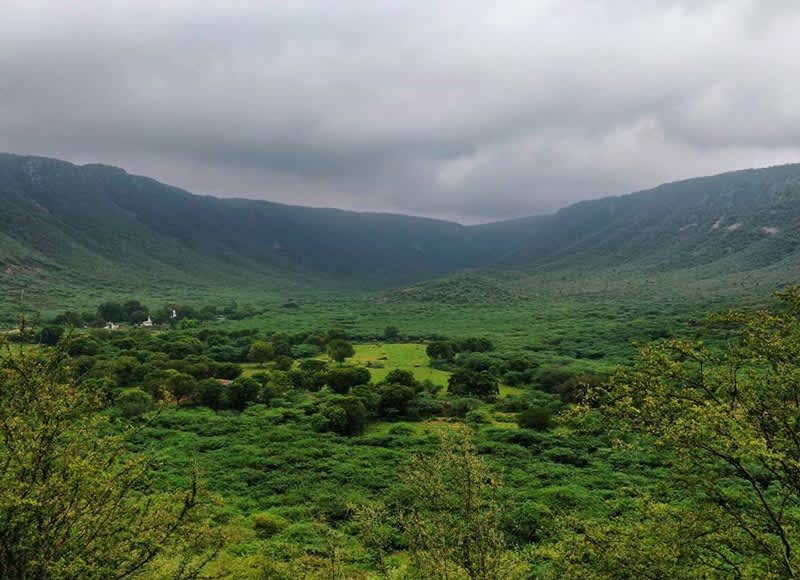 Picture Credits: chesta21
This quaint village tucked away near Alwar, is famous for the Sariska Tiger Reserve, which is spread across a sprawling area of 340 sq miles. It's thriving with rich flora and fauna, with some of the mammal species that you can easily spot like the Indian Leopard, Caracal, Sambar Deer and Honey Badger. Also, if you're willing to splurge, book a stay at the magnificent Sariska Palace for a memorable and luxurious experience.
Distance From Delhi | 201 Kms
Travel Time By Car | 4 Hours 43 Mins (Approx.)
2. Agra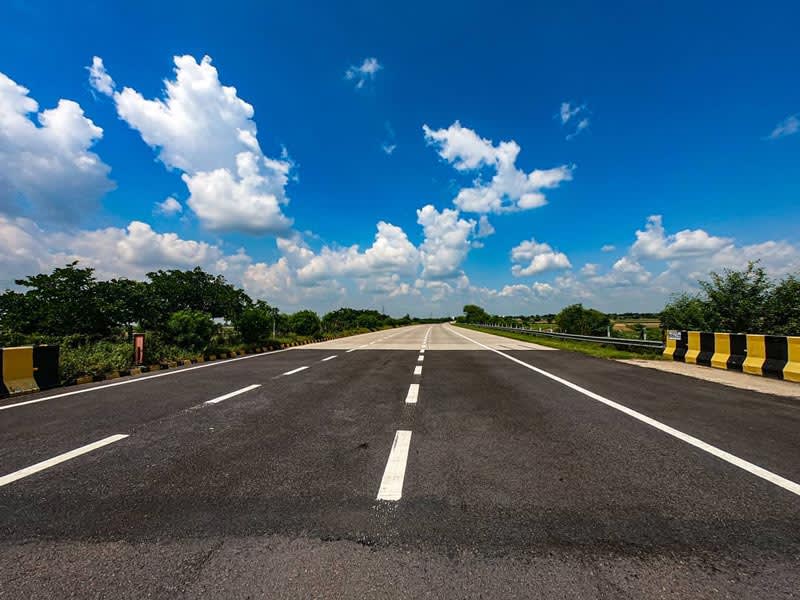 Picture Credits: t_anurag_1819
You ask any Delhiite about their fave destination for a road trip, and you'd hear the word "Agra" at least a hundred times. The drive to Agra from Delhi is comfy and easy, all thanks to the Yamuna Expressway that has cut down the travel time by half! We'd recommend leaving early in the morning from Delhi to witness the delightful sunrise from the highway.
Distance From Delhi | 231 Kms
Travel Time By Car | 3 Hours 55 Mins (Approx.)
3. Corbett National Park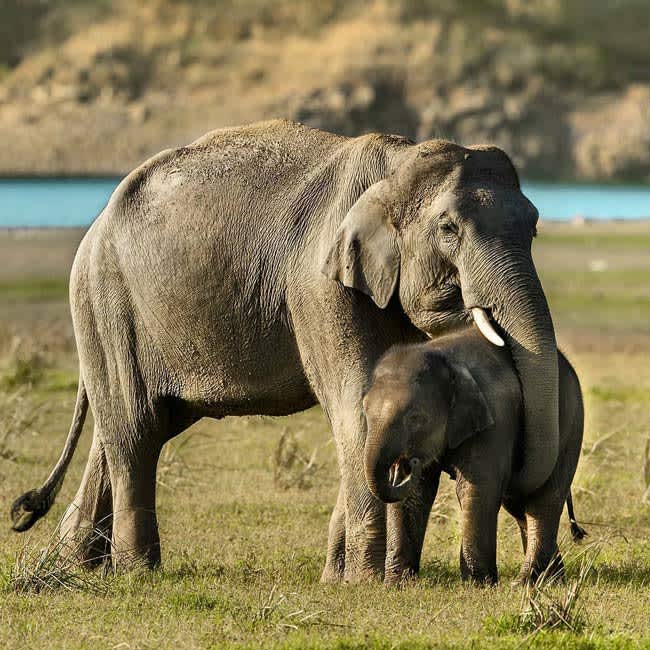 Picture Credits: anumarwah12
The oldest national park in India, Corbett is located in Uttarakhand, close to Nainital and Pauri-Garhwal districts. Here, you'll find a diverse range of plants, grasslands, dense forests and more than 586 species of birds and animals- making it an ideal place for a  holiday, especially for the wildlife and photography lovers! Check this place out and you won't be disappointed, this we guarantee!
Distance From Delhi | 238 Kms
Travel Time By Car | 5 Hours 30 Mins (Approx.)
4. Lansdowne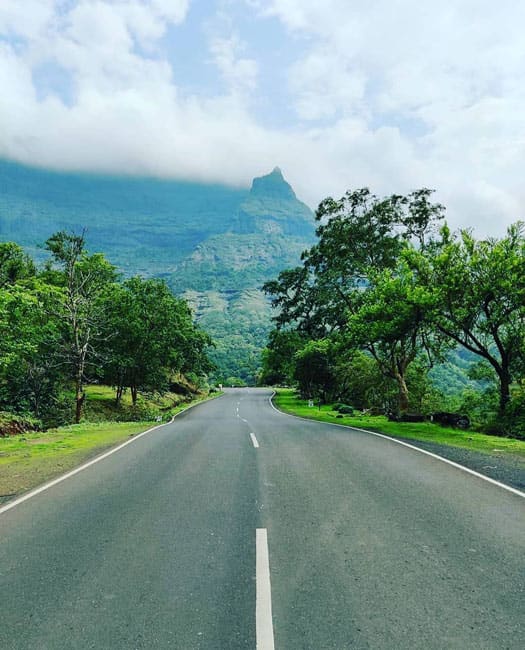 Picture Credits: prateikdikshit
Lansdowne is a quaint hill station in Uttrakhand which offers breathtaking views and a peek into the colonial era! You will find plenty of resorts here where you can enjoy a cozy stay, and that too, without spending a bomb. So, plan a relaxing vacay with your sweetheart here and make the most of the long weekend.
Distance From Delhi | 245 Kms
Travel Time By Car | 5 Hours 45 Mins (Approx.)
5. Jaipur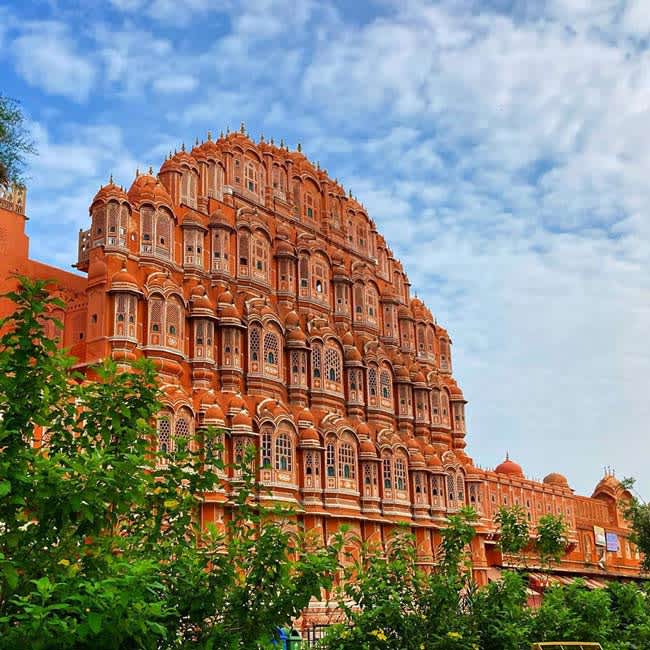 Picture Credits: official_joy4
Jaipur AKA the land of the royals is known for its glorious havelis, museums and courtyards which represent the bygone eras and the rich heritage of Rajasthan. When you drive down to Jaipur, you'll be welcomed by massive farms and local dhabas- something we sure you guys will absolutely love. 
Distance From Delhi | 273 Kms
Travel Time By Car | 5 Hours 24 Mins (Approx.)
6.Kasauli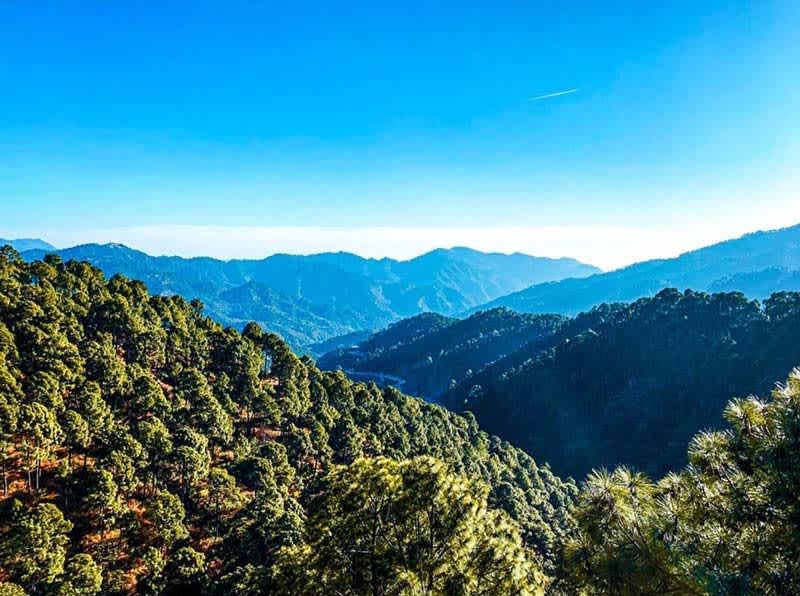 Picture Credits: symmetry_by_sam
Kasauli, a picturesque town in Himachal Pradesh, is brimming with several houses built during the colonial period, lush orchards and breathtaking countryside, that is a treat for the sore eyes. The drive from Delhi to Kasauli will be as beautiful as the destination, so hit the road and rejuvenate yourselves!
Distance From Delhi | 287 Kms
Travel Time By Car | 5 Hours 40 Mins (Approx.)
7. Mukteshwar 
Picture Credits: himalayangirl20
A popular tourist destination resting amidst the mountains of Uttarakhand, this one sits high in the Kumaon Hills. The many fruit orchards and lush green cover, make it an excellent choice where you can sit back and relax, away from the madding crowds of the city. Plus, it's much less crowded than Nainital, which is just perfect! The gorgeous homes built the European-way take you back to Imperial India and thus, leave you thinking about an era bygone.
Distance From Delhi | 345 Kms
Travel Time By Car | 7 Hours 30 Mins (Approx.)
8. Gwalior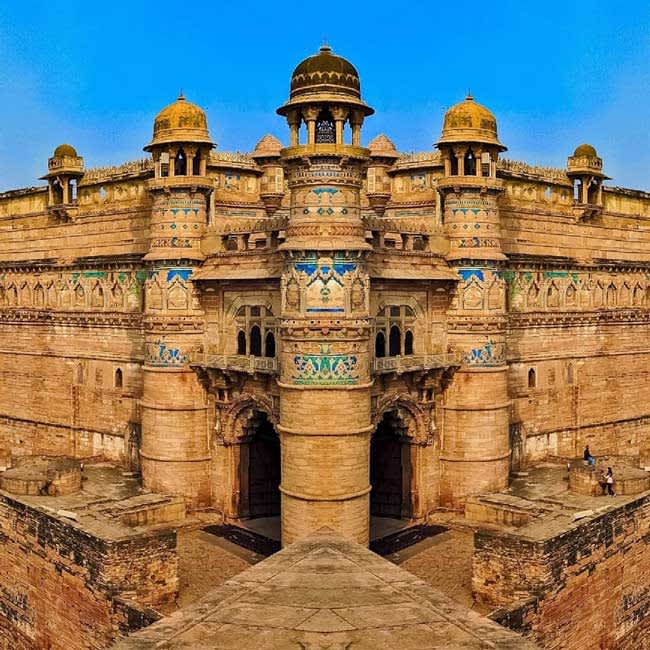 Picture Credits: mr_enfield_5565
A little city in Madhya Pradesh, it's known for the splendid historical relics that have stood the test of time. Barely 7 hours away, this city will definitely be a treat for the History aficionado in your soul. So, while you're here, make sure to explore the majestic Gwalior Fort, Saas Bahu Temple (quirky name, right?), Jai Vilas Palace and many more important landmarks worth capturing and exploring. And while you're at it, do treat yourselves with some eclectic local street-food dishes! 
Distance From Delhi | 351 Kms
Travel Time By Car | 6 Hours 30 Mins (Approx.)
9. Kausani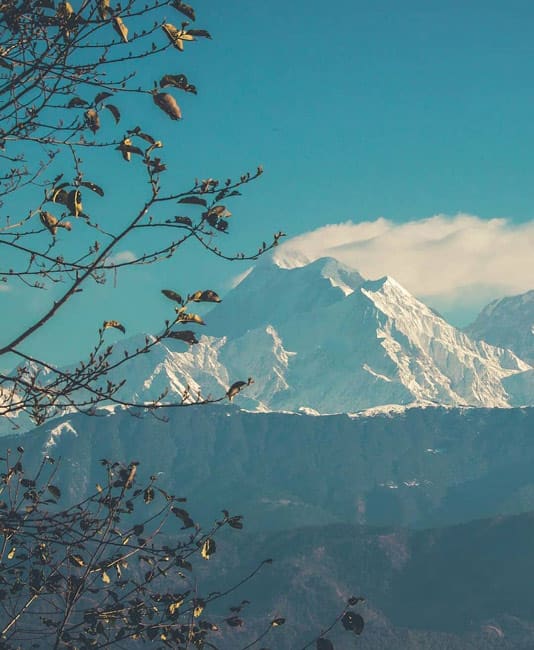 Picture Credits: true_living_at_himalaya
A little hill station sitting in the lap of the mighty Himalayas, in the state of Uttarakhand, this one is perfect if you love mountains! Kausani is a sorta long drive away so, we'd suggest you leave early in the morning. But don't let the travelling time deter you, as it's a long weekend and well, the view and promised serenity are worth the drive. Did you know Gandhi Ji once called this place the Switzerland of India? Yep, and what better weekend to explore the same than this one! 
Distance From Delhi | 413 Kms
Travel Time By Car | 9 Hours 30 Mins (Approx.)
That's our list of some nearby locations where you can drop by to relax during this long weekend and enjoy a long drive. So, pack your bags and get ready to chillax!