Delhi
9 Iconic Eateries In Gurgaon Which Deserve A Spot On Your Foodie Bucket List
Disclaimer: Bearing in mind the current health crisis befalling the city and the world at large, we're tweaking our content policy and recommendations. Stay positive, keep hygiene levels up and don't fall prey to panic and misinformation.
If you've found yourselves in Gurgaon, we are here to tell you Cyber Hub is NOT the only spot for mind-blowing restaurants (although it has lots of foodie gems), varied cuisines and relish-worthy flavours. We actually went on the hunt and have compiled the ultimate list of uber-popular and divine places in Gurgaon that serve yummy food. Want to know more? Read on and pop over to ALL of these awesomesauce places super soon! We'll see you there!
1. 21 Gun Salute Restaurant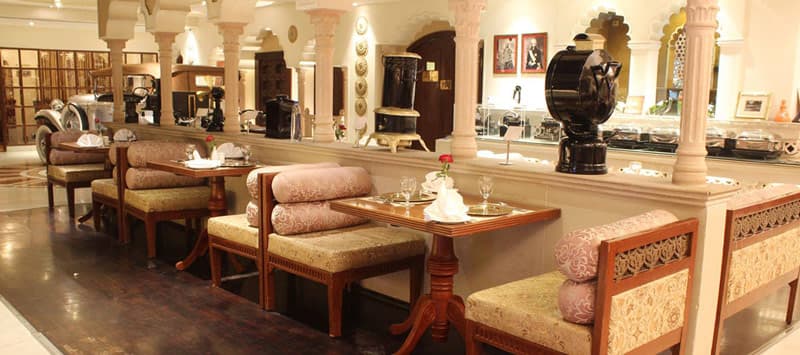 For all 'em royal feels, make a beeline straight here, peeps! 21 Gun Salute is all about capturing the regal heritage, luxurious flavours and unique recipes that emerged from the royal rasois of the 21 Gun Salute states! As you step through the doors, the place engulfs you with its characteristic vintage designs, the presence of TWO vintage cars *say whaa* and the mouth-watering Mughlai cuisine of your culinary dreams! Their Shaam e Rogan Josh, Murgh Kali Mirch and Garlic Kheer are total must-tries, y'all! 
Where | 21 Gun Salute Restaurant - SCO 35-36, First Floor, Leisure Valley Road, Sector 29 
Meal For Two | Rs 2,000
Timings | 11 AM - 12 AM
Call Them | +91 9599 595 868
Check Out Their FB Page | https://www.facebook.com/the21GunSalute
2. Di Ghent Cafe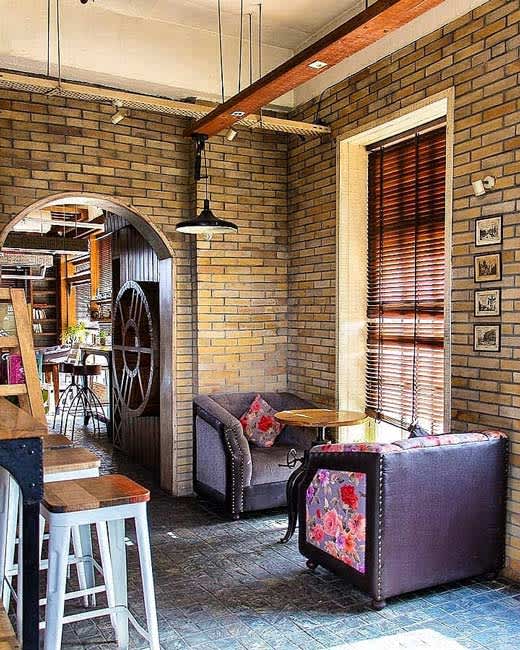 Picture Credits: aforrayush
As the name suggests, 'from Ghent'- the third-largest city of Belgium, the cafe aims to bring to you the authentic and exquisite taste of Europe in all its aspects from their thick baked goodies to their beautifully inspired ambience! And being in a serious relationship with everything heavenly, how can we miss out on their yummy delights and rustic wooden interiors? Serving an extensive and relish-worthy breakfast and brunch menu, from Chicken Panini to Egg Benedict and fresh and flavourful coffees, this is the perfect way to start your day, folks! 
Where | Di Ghent Cafe - 207, Level 2, Cross Point, DLF Phase IV
Meal For Two | 1,700
Timings | 8 AM - 11 PM
Call Them | +91 12 4422 7444
Check Out Their FB Page | https://www.facebook.com/DiGhent/
3. Sibang Bakery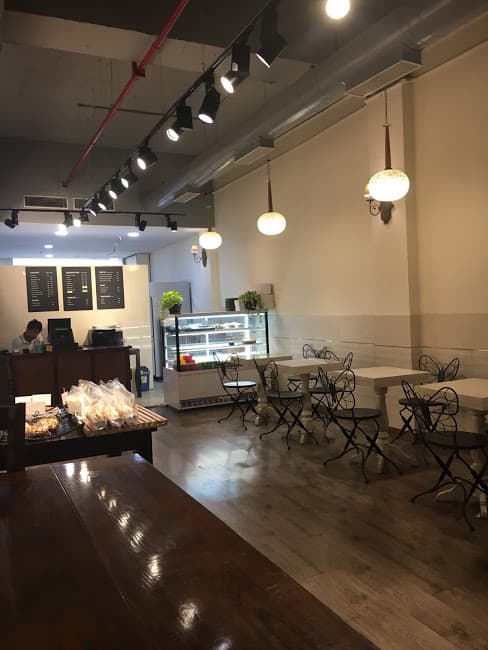 Crafting freshly baked desserts and creamy pastries to pair with their aromatic and delicious cups of joe, Sibang Bakery in GGN is the best place to satisfy all your sugar cravings. From their mind-blowing Strawberry Tart to their savoury Cinnamon Roll and Choco Chip Brownie, this joint will ALWAYS leave you satisfied, we assure ya! We 10/10 legit recommend this one, so we'll just meet you there then, shall we?!
Where | Sibang Bakery - Outlets In South Point & DT 
Meal For Two | Rs 500
Timings | 10 AM - 9 PM
Call Them | +91 9811 268 210
4. Comorin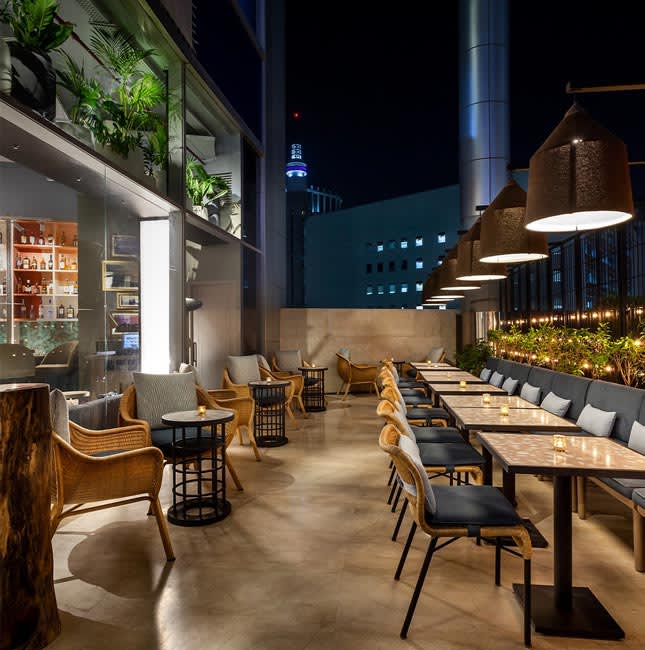 One of the top-notch eateries in Gurgaon, Comorin comes to you from the house of Indian Accent (woah) and boasts of being the combination of a restro and concept store which includes a cocktail bar, coffee bar AND a market section, offering unforgettable comfort Indian food and craft cocktails. The menu is fascinating and entirely unique, so get ready to feast on a variety of North as well as South Indian dishes. Come by and gorge on their Champaran Mutton and Panner Malai Rara, fellas!
Where | Comorin - 1st Floor, Plaza Level, Two Horizon Center, Golf Course Road
Meal For Two | Rs 2,500
Timings | 1 PM - 11 AM
Call Them | +91 12 4498 4224
Check Out Their FB Page | https://www.facebook.com/comorin.india
5. Roots - Cafe In The Park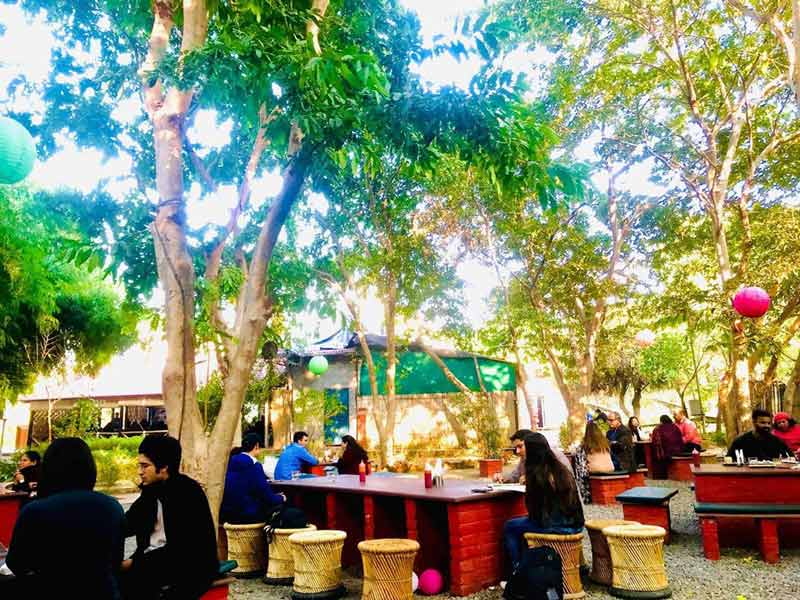 Picture Credits: /imran.rasool/
The USP of this eatery is its location! Nestled in a lush park amidst a magnificent set of trees with brick tables and benches makes this one of the most aesthetic and distinctive spots in all of G-town! Noshing on their comfort dishes like Moong Dal Chila, French Press Coffee and Masala Omelette while enjoying the breathtaking natural setting is an experience you do not wanna miss out on, so scamper over for a magnifique affair, peeps!
Where | Roots - Cafe in The Park - Rajiv Gandhi Renewable Energy Park, Leisure Valley, Sector 29
Meal For Two | Rs 750
Timings | 8 AM - 6 PM
Call Them | +91 8800 772 611
Check Out Their FB Page | https://www.facebook.com/RootsCafeGurugram
6. Olly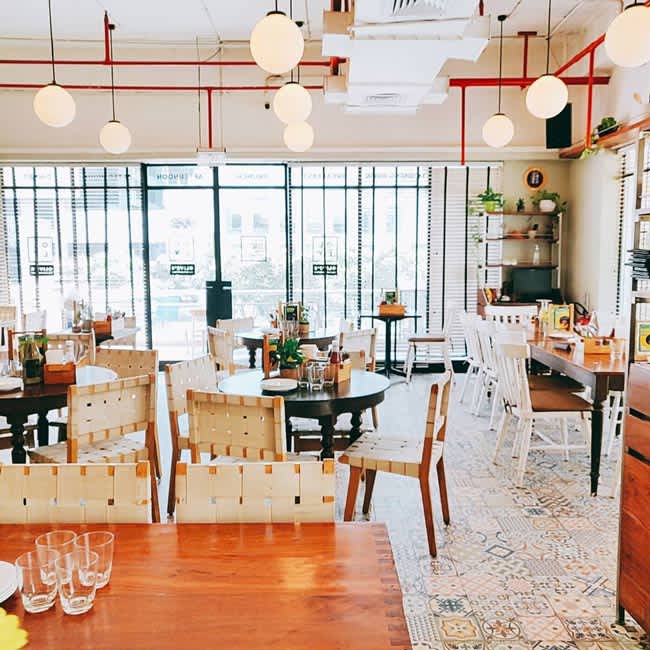 Planning a romantic date with bae? Then Olly should fosho be on your bucket list, folks! One of the most romantic, beautiful and minimalist places in GGN with a delightful white-themed setting makes this joint the PERFECT place to spend a lovely evening with your better half. Serving cheese-oozing meals with a unique take on modern-day bistro comfort food, we recommend trying their Vietanamese Spring Rolls, Prawns Pil Pil and Grilled cheese and later a romantic walk with your soulmate around Cyber Hub! 
Where | Olly - Shop 101, 1st Floor, Cyber Hub, DLF Cyber City
Meal For Two | Rs 2,000
Timings | 12 AM - 10 PM
Call Them | +91 8130 838 811
Check Out Their FB Page | https://www.facebook.com/ollygurgaon
7. Prego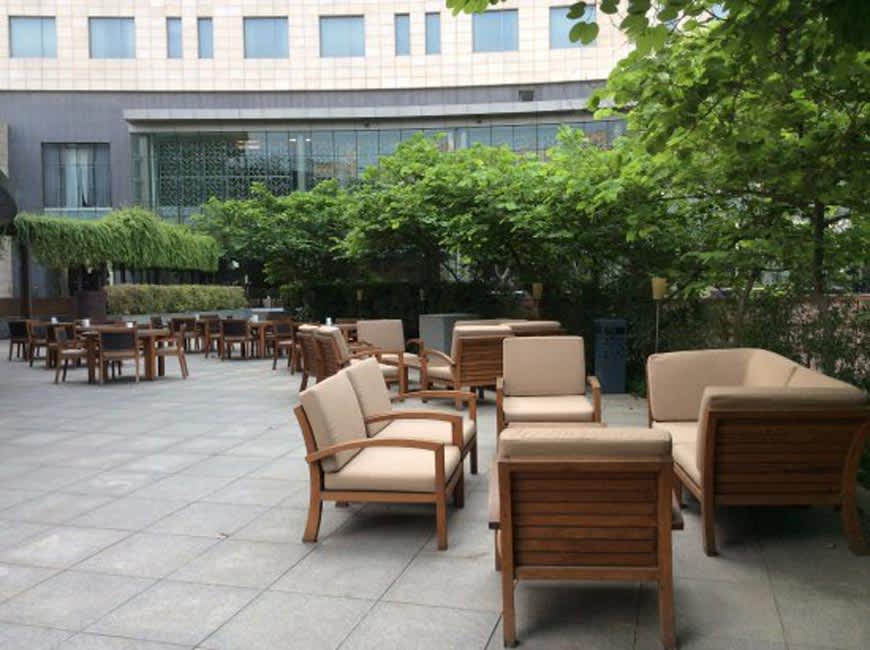 Picture Credits: Maninder Preet Singh
Prego is one of the most opulent dining experiences in G-town that charms you not only with its fly AF fusion-style grub but also with its lively, vibrant and flavourful decor! Offering you a soul-satisfying dining experience with its in-house open kitchen preparing all of your FAV Italian dishes with a Californian twist and a beautiful alfresco setting, this is a place you have got to visit, foodies! Don't forget to try their mouth-watering signature dishes like Risotto Ai Funghi, Porchetta and their extensive drinks selection when you land up here! 
Where | Prego- The Westin Hotel, Sector 29
Meal For Two | Rs 4,000
Timings | 12:30 - 3:30 PM & 6:30 PM - 12:30 AM
Call Them | +91 7838 090 923
Check Out Their FB Page | https://www.facebook.com/TheWestinGurgaonNewDelhi
8. Gung The Palace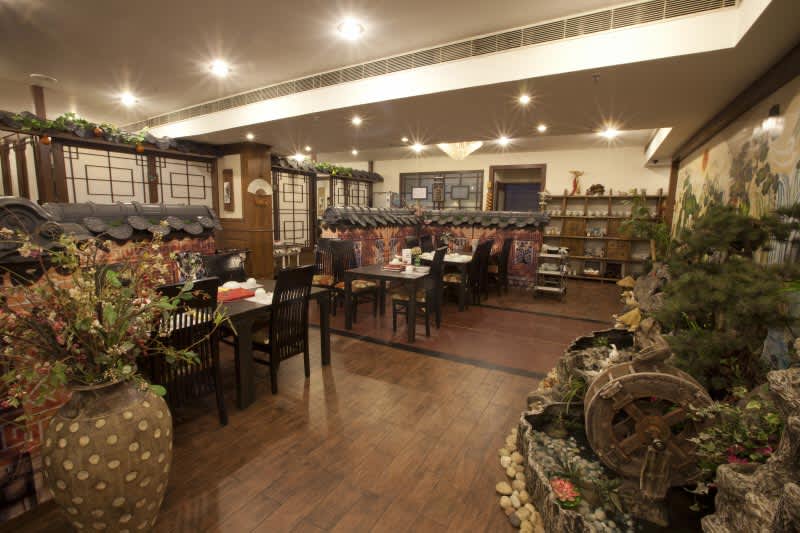 Picture Credits: Hongsig Shin
Craving toothsome and phenomenal Korean food and drinks? Fret not, for Gung The Palace is the place to be to satisfy all those cravings! To top it all off, the restro provides you with a session in Korean food culture and dining etiquette (history buffs, we see ya!) before you can jam your forks into their enticing and savoury goodies like Kimchi, Bulgogi, Sake, Potato Pancakes and so much more! Need we say more? Swing by for a delish meal!
Where | Gung The Palace - Plot 27 & 28, 1st Floor, Sector 29
Meal For Two | Rs 3,000
Timings | 12 - 3 PM & 6 - 11 PM
Call Them | +91 9811 911 925
9. The Pasta Bowl Company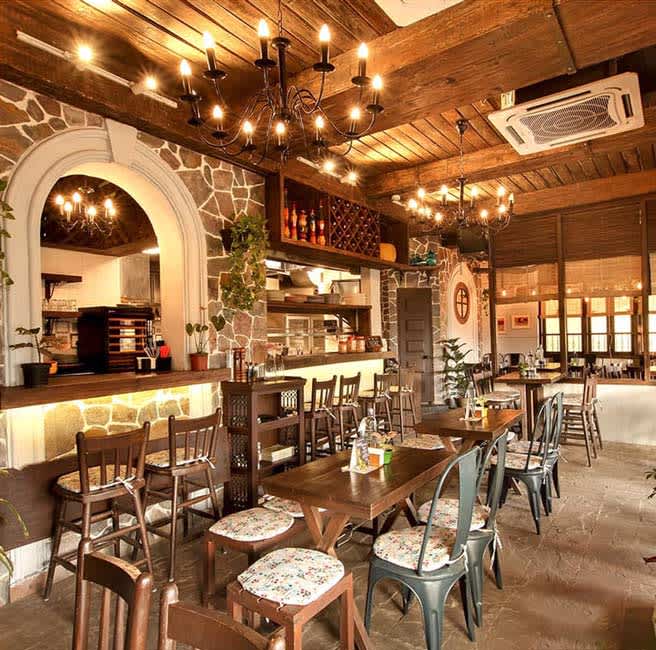 Don't be glum, sugar plum and turn your day around with some on-fleek Italian yummies at the chicest and most cosy cafe in Gurgaon! The Pasta Bowl Company will make you fall in love with its charming ambience, captivating interiors and the delectable authentic dishes that it whips up. Now that we've got your #WeekendPlansSorted, hop over to this kickass place to get a dose of food therapy. Do try their Veg Lasagna, Signature Ravioli and Pannacotta to satiate those taste buds!
Where | The Pasta Bowl Company - GL 201, 2nd Floor, Cross Point, DLF Phase IV
Meal For Two | Rs 1,300
Timings | 11 AM - 11:30 PM
Call Them | +91 9971 970 077
Check Out Their FB Page | https://www.facebook.com/thepastabowlcompany
Get ready to immerse yourselves in a legit FOOD COMA at these ah-mazing places, folks and you can thank us later!