Delhi
10 Hidden Travel Gems Across India That Should Be On Your Post-Pandemic Bucket List
Wanderlust - a nagging feeling that hasn't left us ever since the lockdown was announced. From the majestic hills of Himachal Pradesh to the stunning backwaters of Kerala, we've thought over and over again about the places we'd visit once it's safe. And, after this pandemic is over, all of us would want to connect back with nature and start travelling with the squad, so why not begin with these hidden gems across India that will leave you awestruck with their picturesque scenery, where the background music is only the sound of nature?!
1. Chamoli, Uttrakhand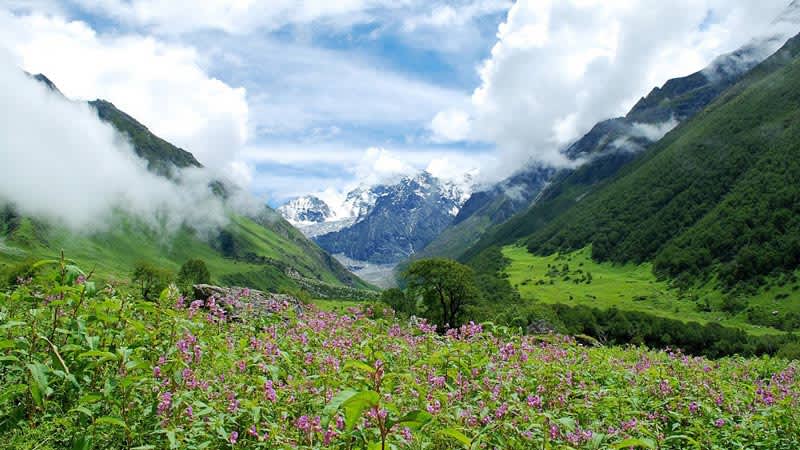 Picture Credits: Nida Fatima
Perched in the Garhwal region of Uttrakhand, Chamoli is situated at a height of 1,300 m above sea level that offers a spectacular view of the creeks, the Alaknanda River and the Alpine hills. You'll stumble upon quite a few budget hotels and guest houses along the hills of Chamoli. Once you're here, do visit the Valley Of Flowers, Hemkunth Sahib, Auli, Gopeshwar and Chopta which are easily accessible by road.   
Distance From Delhi | 296 Kms
2. Palampur, Himachal Pradesh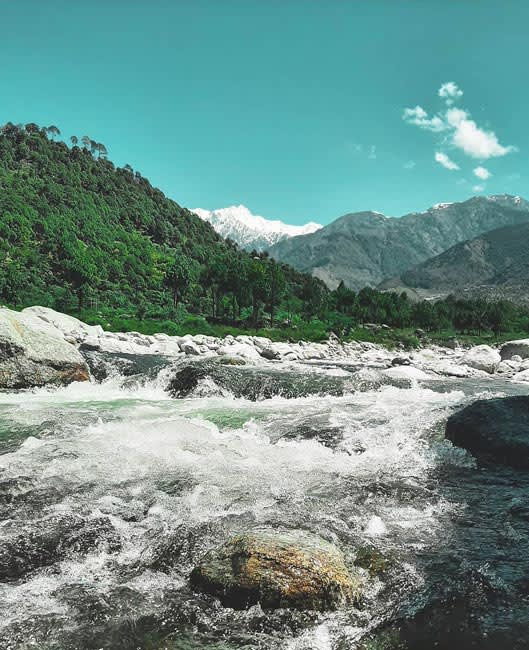 Picture Credits: __akshitchauhan__
Also dubbed as the tea capital of North India, Palampur is known for its lush tea gardens, paddy fields, mighty waterfalls and colonial architecture. The best time to visit Palampur is between March to June and mid-September to November when the delightful climate makes it possible to take a walk around this village and indulge in adventure activities. 
Distance From Delhi | 485 Kms
3. Khimsar, Rajasthan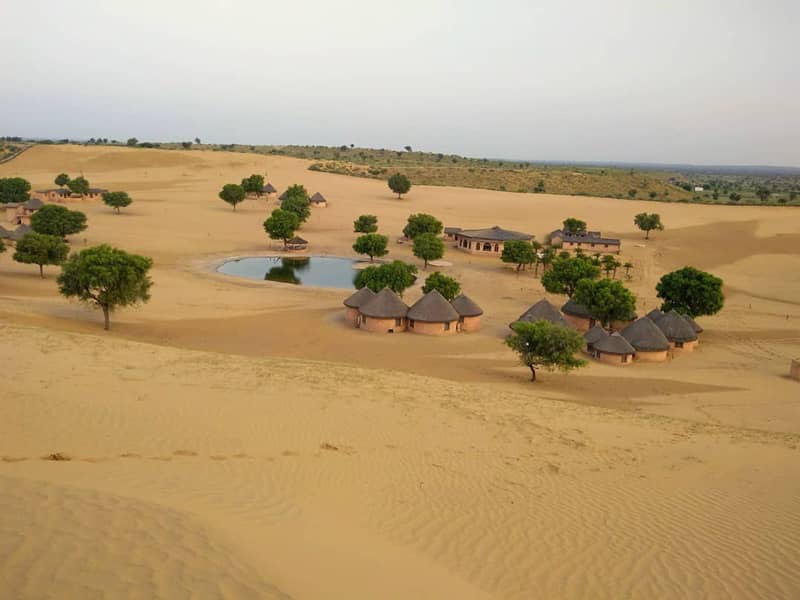 Picture Credits: geminianstwins
As the legends say, Khimsar is a village that is buried under a golden layer of sand, and we couldn't agree more! Some of the must-visit places in Khimsar include the Khimsar Dunes Village which is a true depiction of the rural life of Rajasthan, the magnificent Khimsar Fort that still houses the royal family and the fake lake called Osian that was once an important stopover for the wealthy merchants.
Distance From Delhi | 487 Kms
4. Waichin Valley, Himachal Pradesh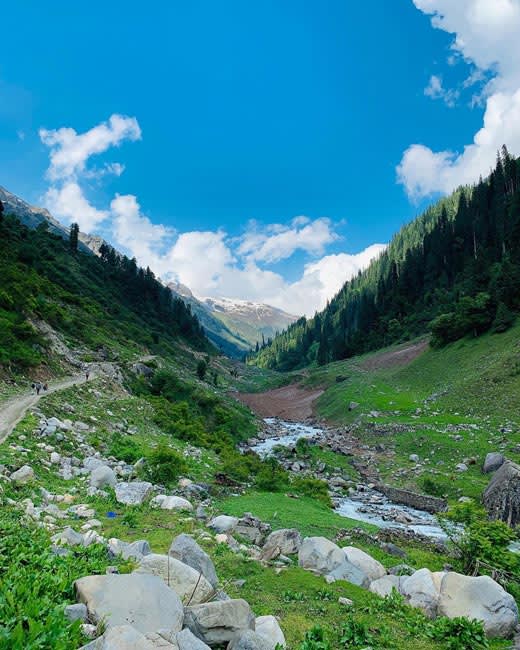 Picture Credits: dannyalagh
To reach the gorgeous Waichin Valley AKA the magic valley, you'll need to trek for about 4 Kms from Kasol, but once you reach there, the astounding views will blow your mind. This valley is one of the many places in Himachal that still lies unexplored and offers you the thrill and peace away from the hustle-bustle of city life.
Distance From Delhi | 524 Kms
5. Kaza, Spiti Valley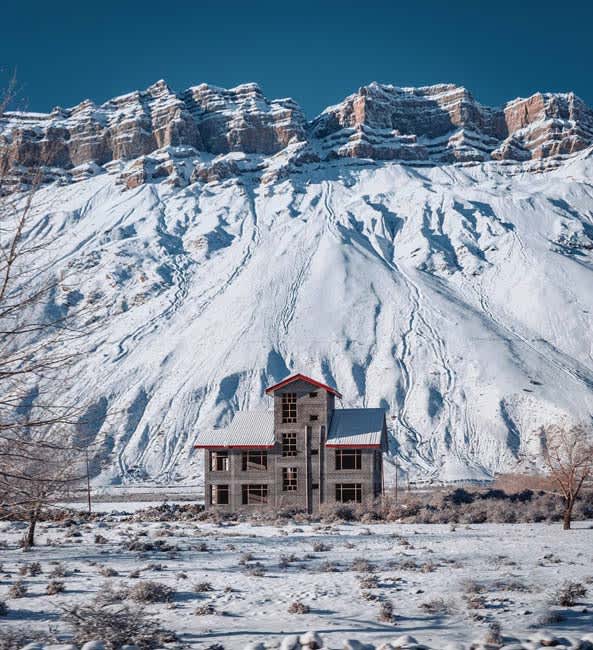 Picture Credits: rohanshahi
Tucked away on the tranquil banks of Spiti, Kaza is a mountainous cold desert that is not easily accessible, given its high altitude, but it is one of nature's best wonders that still has an old-school charm. Make sure you carry enough winter clothes as this winter wonderland remains cold and super chilly throughout the year!
Distance From Delhi | 733 Kms
6. Agatti, Lakshadweep Islands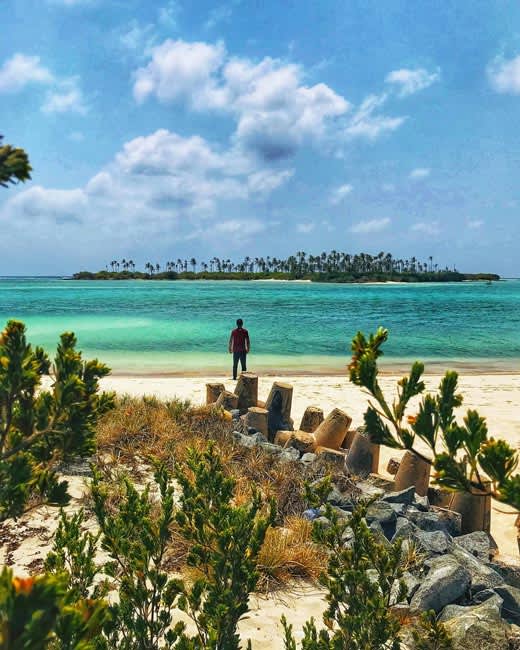 Picture Credits: gusher_powered
Crystal clear lagoons with pristine beaches that sparkle when the sun rays hit the surface - this is exactly what paradise would look like! Agatti has its own airport so you can reach there easily by taking a flight from Kochi. This island is pretty small as compared to other islands in India, but it is nothing short of heaven for beach lovers.
eaven for the beach lovers.
Distance From Delhi | 2,048 Kms
7. Mawlynnong, Meghalaya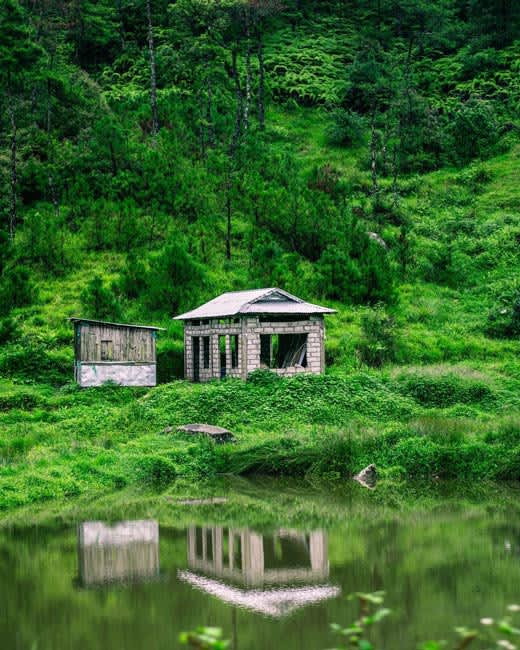 Picture Credits: unveiling_unseen
Situated in the East Khasi Hills of Meghalaya, Mawlynnong is the cleanest village of India that is also known as God's Own Garden. Take a stroll through this small village and you'll spot a few Khasi huts, colourful gardens and bamboo baskets that are used as bins in the village. Soak in the beauty of Shillong and you'll also get a lot of Insta-worthy shots! 
Distance From Delhi | 2,072 Kms
8. Ziro Valley, Arunachal Pradesh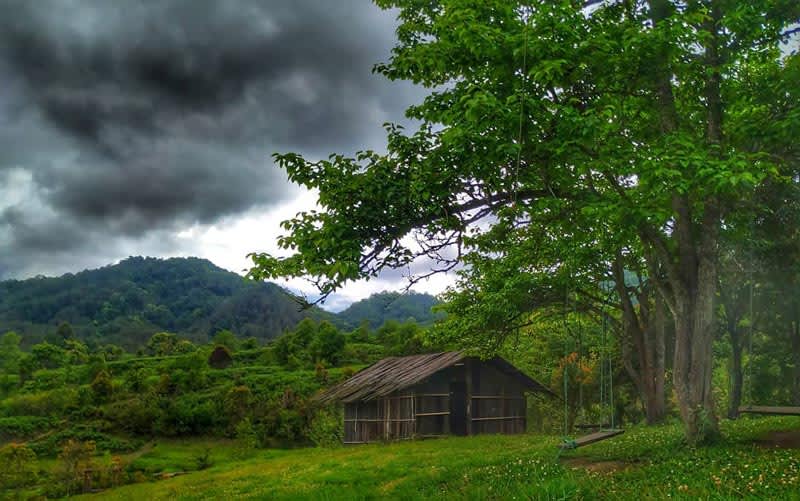 Picture Credits: 0vin_hage
Ziro Valley is home to the Apatanis Tribe, in which the older women sport facial tattoos and gigantic nose rings. With pine hills and paddy fields, this scenic valley needs to be on your list. While the climate remains pleasant almost throughout the year, it is highly recommended to visit during the Ziro Music Festival, Murung Rituals or during the Dree Festival, so you can witness the culture and practices of the tribals.
Distance From Delhi | 2,299 Kms
9. Rameswaram, Tamil Nadu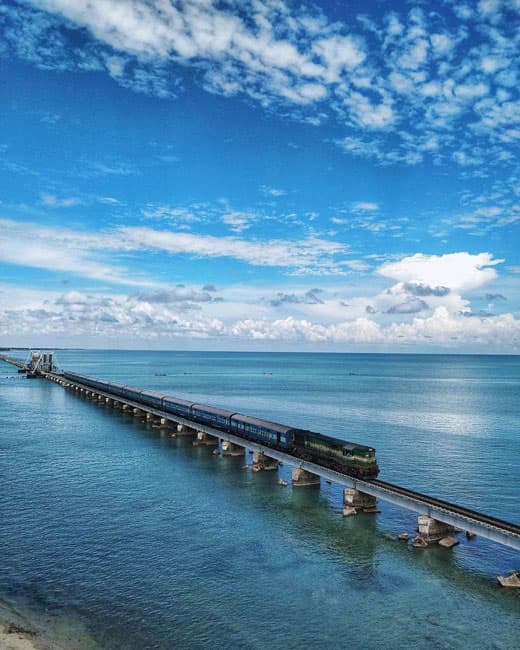 Picture Credits: priyadeepsurana
Rameswaram is a beautiful town settled on Pamban Island in Tamil Nadu that is regarded as a holy place for Hindus. You'll stumble upon numerous temples dedicated to Lord Vishnu and Lord Shiva and 64 holy water bodies where sins can be washed away if legends are to be believed.  
Distance From Delhi | 2,784 Kms
10. Shoja, Himachal Pradesh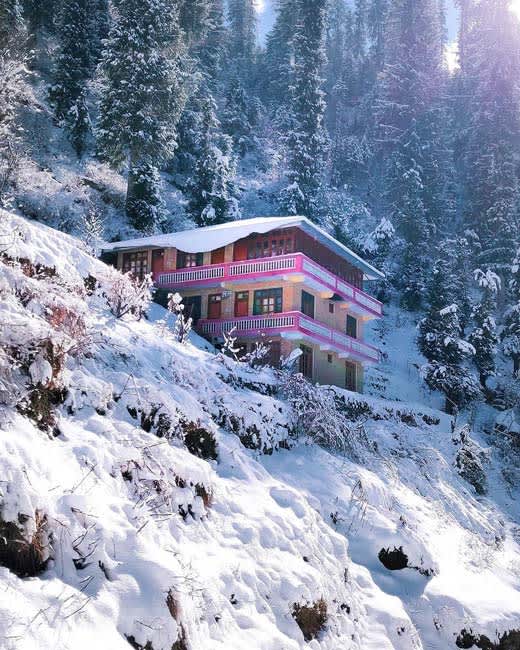 Picture Credits: the_outcastdreamer
For us Delhiwalas there's nothing better than a cool and peaceful stay in our favourite hill stations, to beat the summer heat. Shoja in Himachal Pradesh is a hidden and offbeat hill station, which is also perfect for a romantic getaway with your BAE! Spend lazy evenings, sip kadak chai, and savour the breathtaking views, while you visit this little hamlet 68 Kms from Kullu.
Distance From Delhi | 501 Kms
Which of these places are on your bucket list? Let us know in the comments below.