Delhi
10 Handpicked South Delhi Places To Score House Plants & Give Your Homes A Green Revamp
Delhiites, if you're looking to revamp your house a bit, then what better way than adding some green, leafy joy to your space? House plants not only give your home an aesthetic touch, but also help in purifying the air you breathe, and we Delhiites, in particular, absolutely can't deny their importance. From those little cacti to pretty lilies, we absolutely adore house plants and so here we are with a bunch of places you can score house plants at - read on!
1. Masjid Nursery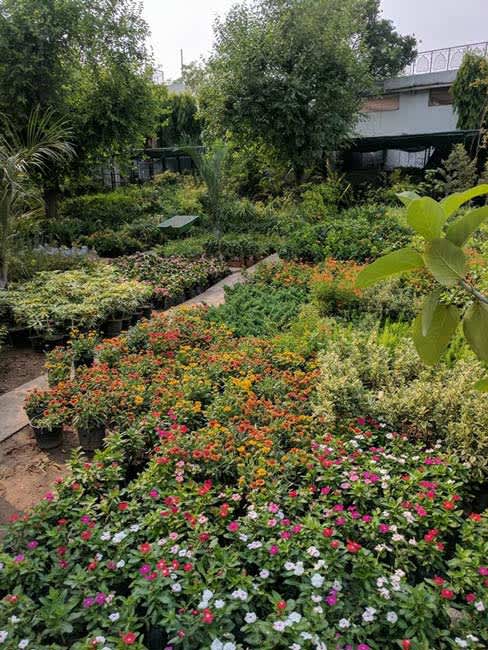 If you can't find the perfect place to buy all that your plants need, then Masjid Nursery is here to your rescue. You can buy a wide variety of plants, including both indoor and outdoor, and even grass beds to bless your gardens! These guys also have garden tools, seeds, flower bulbs and pots to snag. You can even buy their products online through their website. So go on, add that green touch to your home!
Where | Masjid Nursery - 1, Pandara Road 
Timings | 9 AM - 8 PM
Call Them | +91 11 2338 1808
Check Out Their FB Page | https://www.facebook.com/masjidnursery/
Here's Their Website | https://masjidnursery.in/
2. Yogi Nursery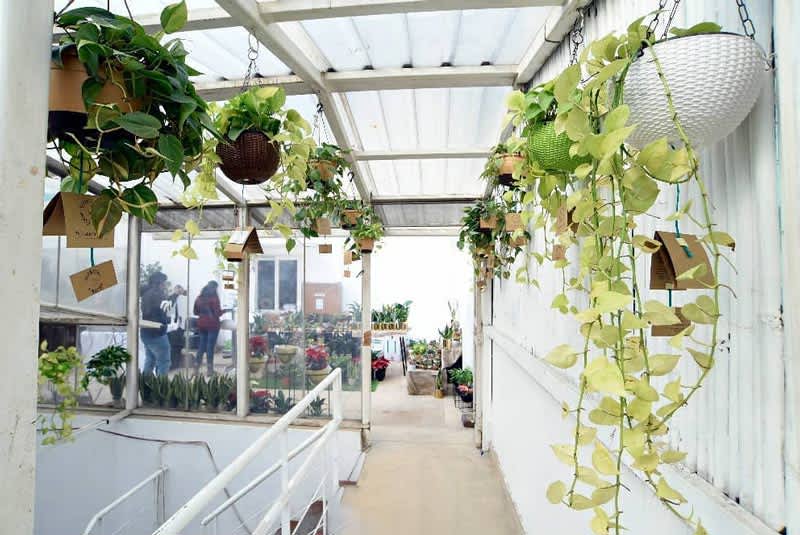 The people at Yogi Nursery have everything for you - ranging from pretty, metallic planters to indoor plants like Aglaonema to those like the Monstera Plant. They also do event collaborations to sell their products and tell you more about plants and plant life in general. Through their FB page, these guys also tell you the various ways through which you can jazz up your spaces with plants. Defo check them out!
Where | Yogi Nursery - Main Road Okhla Kalkaji, Opposite Kalkaji Mandir Metro Station
Timings | 8:30 AM - 7:30 AM 
Call Them | +91 9818 171 442
Check Out Their FB Page | https://www.facebook.com/YogiNursery/
3. Sapna Nursery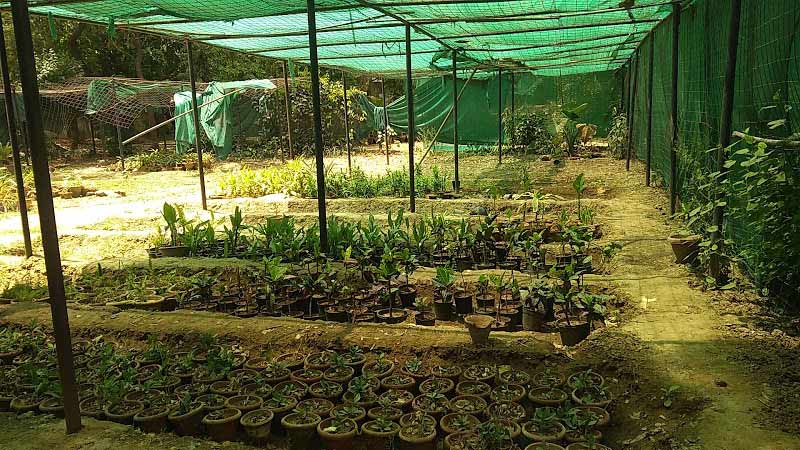 If you're a gardening freak, then you should definitely give this place a shot. Sapna Nursery has a wide variety of plants that you can add not only to your garden but also to the interiors of your house. This place is run by the government and so you can also find lots of beautiful flowers at reasonable prices, so don't forget to swing by!
Where | Sapna Nursery - Block E, East of Kailash
Timings | 10 AM - 5 PM
4. Rajdhani Nursery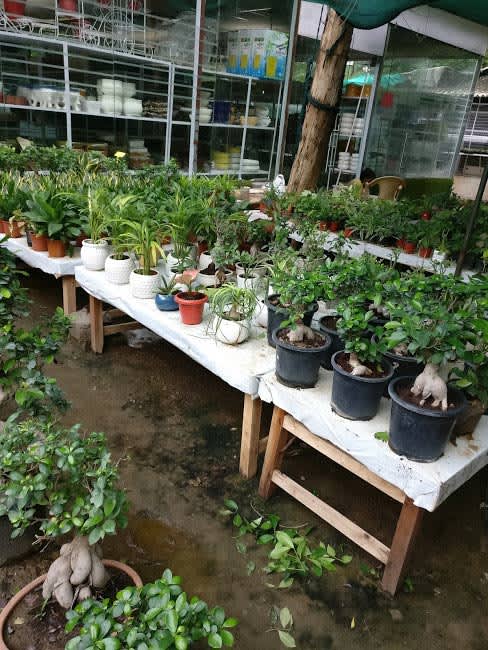 Picture Credits: Mayank Mohan
Another gem in South Delhi, this place offers a MASSIVE selection of plants and gardening items at very competitive prices. You can get your hands on beautiful flowers like Anjali, Ahilya and Black Lady. These guys also offer services related to garden management, landscaping and conservation to make sure you do yo' gardening right! 
Where | Rajdhani Nursery - Jor Bagh Road & Sri Aurobindo Marg
Call Them | +91 8920 111 838
Here's Their Website | http://rajdhaninursery.com/index.php/pages/1
5. D.S. Kataria Nursery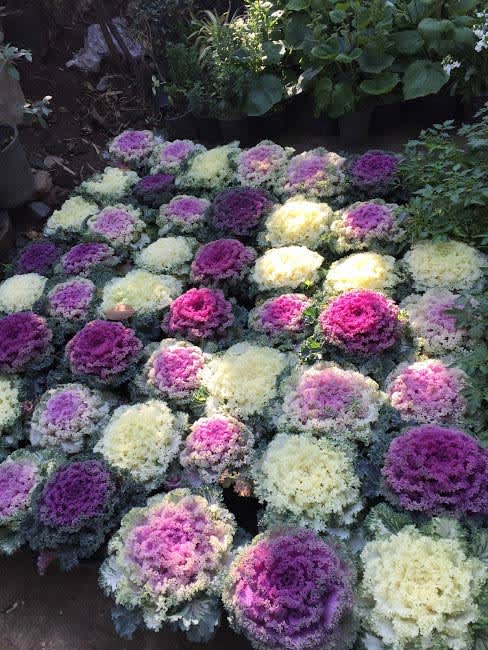 This 66-year-old nursery in Nizamuddin is all you need to tackle the city's problem of pollution and dust and also to beautify your house. Offering you plants of every type, this place is where all you gardening lovers should land up at. Apart from getting some lush green plants for your house, you can also get gardening accessories like pots in different colours and variety, starting at Rs 100 only!
Where | D.S. Kataria Nursery - 1/1, Opposite Police Station, Nizamuddin East
Timings | 7 AM - 7 PM
Call Them | +91 9818 918 605
6. Chirag Nursery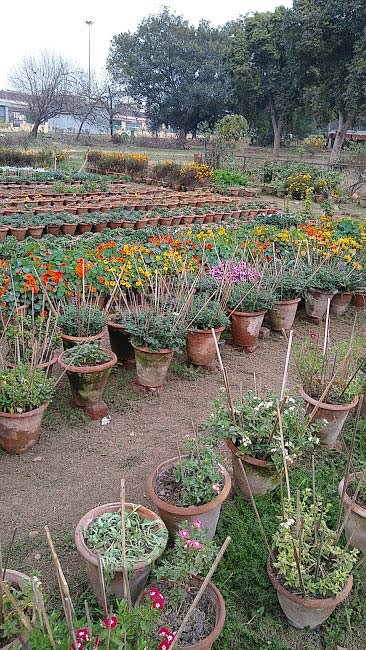 Picture Credits: Ravishankar
Since Chirag Nursery has been maintained by the government, the prices of saplings and plants are very reasonable. This place has a great collection of plants which you can happily add to your home. If you want to spend your day in a quiet place, away from the bustling city, this place can also become your haven for it's filled with blooms and the chirping of birds!
Where | Chirag Nursery - Chirag Dilli 
Timings | 9 AM - 4:45 PM
Call Them | +91 11 2925 7263
7. Ratna Nursery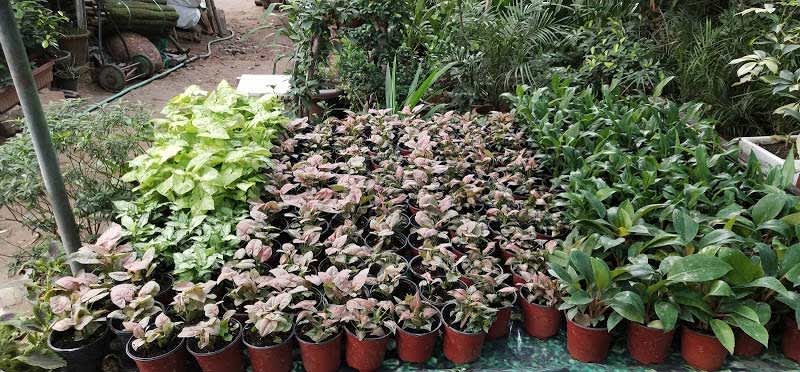 Rabish Palm, Clerodendrum, Gunda Berry, Gunda Warry Yellow, Ixora, Baggy Guatan and so many more plants and sapling varieties can be found at Ratna Nursery. You can also contact them for garden designing and garden maintenance if you like your garden perfectly landscaped. Defo check 'em out!
Where | Ratna Nursery - S-145, Panchsheel Park, Malviya Nagar
Timings | 7 AM - 8 PM
Call Them | +91 9313 221 268
8. Natural Shoppe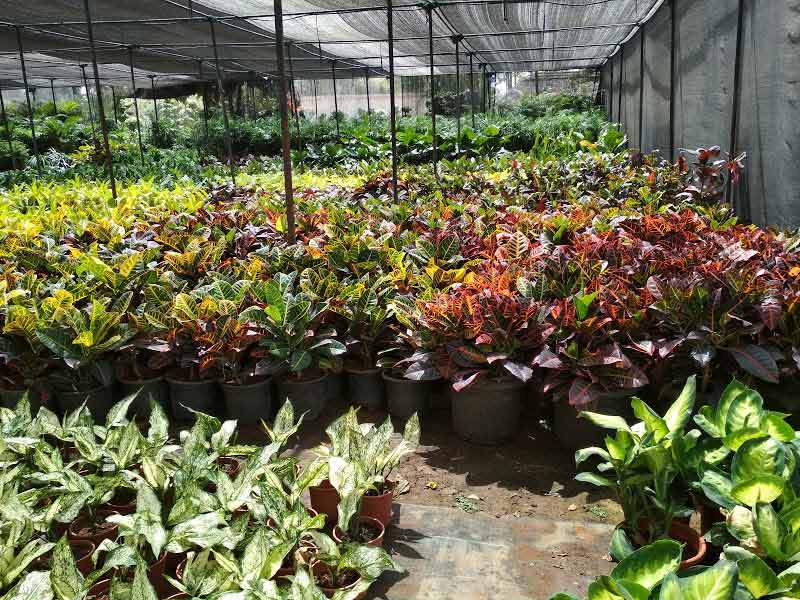 All you nature lovers and plant enthusiasts, you need to check out this place, 'cause we're going gaga over it! The people at Natural Shoppe design plants and with their beautifully packed plants, they offer so many fresh ideas for green gifting. If you want your plants and gardening materials to be of primo quality, you cannot miss this place for the world!
Where | Natural Shoppe - E 36, Block E, GK I
Timings | 10 AM - 5:30 PM
Call Them | +91 9810 656 117
Check Out Their FB Page | https://www.facebook.com/NaturalShoppe/
9. Brijlal Flower Collection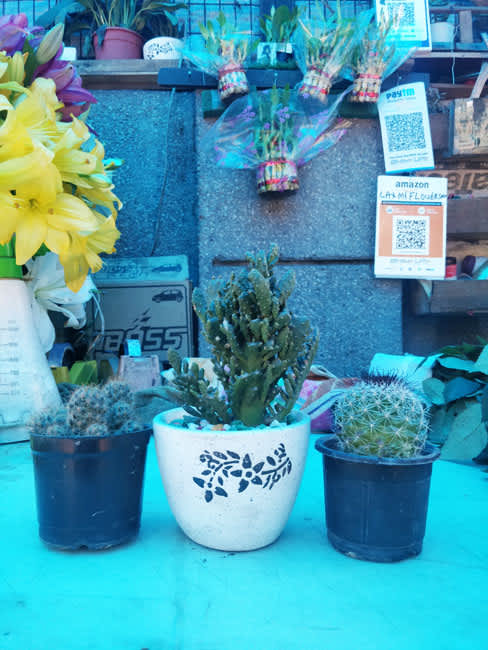 On our recent excursion to NIFT Delhi, we found this flower shop which had the prettiest collection of flowers and bouquets and they specialise in designing exquisite flower arrangements. That's not it folks, we ended up buying a cute lil' cactus from them, which we've added to our spaces! You too can swing by this shop and check out their flowers and plants collection, if you're all about those green aesthetics!
Where | Brijlal Flower Collection - B-11, Gulmohar Park-Gautam Nagar
Timings | 8 AM - 10 PM
Call Them | +91 9910 468 564
10. Exotic Green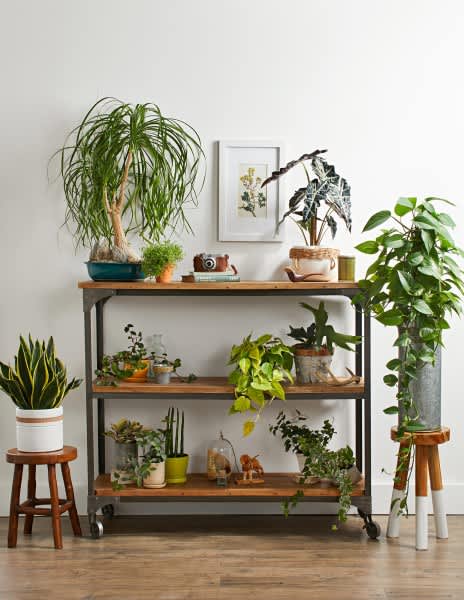 Nestled in GK 1, this one has got a beautiful variety of exotic indoor and outdoor plants that will truly elevate the entire look and feel of your home. Also, the best part is these good folks are also available for online shopping, so you can get your fave plants delivered right to your doorstep. Could it get any better?
Where | Exotic Green - Plot No. 3, Opposite B-41 GK 1
Timings | 10 AM - 9 PM
Call Them | +91 9891 994 999
Here's Their Website | https://www.exoticgreen.in/
We hope we've given you enough options to jazz up your home spaces with some cutesy plants. So what are you waiting for? Head over already!