Delhi
10 Handpicked Delivery Places In Rohini That'll Deliver Foodie Happiness Right To Your Doorsteps
We all loved playing Masterchef India at our homes during the lockdown, thanks to the super helpful cooks online who basically read our minds and posted a video recipe for almost every dish we could have imagined. But now that some of our favourite restaurants in Rohini are back in action and delivering, we know we're all getting lazier about stepping into the kitchen. We mean, doesn't amazing food taste even more sumptuous while sitting on the couch with your favourite sweatpants on?! So get on your phones and order away ASAP, before some of these dine-in only restaurants go back to their old patterns and force you to wear jeans and step out *the horror*! Read on! 
1. For The Love Of Tandoori Snacks: Barbeque Nation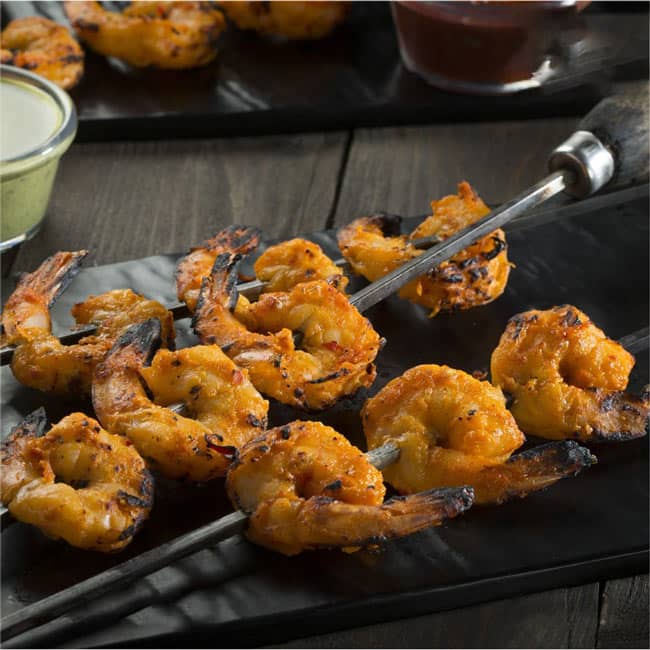 Let's be honest, while we may prefer Barbeque Nation for its perfect party buffet, we also cannot deny the quality of its tandoori snacks and without the perfect tandoor at home, we've so missed pigging out on some of these yummies! Those microwave waale paneer tikkas don't even come close to the tandoor waala taste. While we will definitely miss the on-table tandoors, we are still happy that at least Barbeque Nation will be delivering its pre-roasted snacks to our next dinner party - when are you ordering your share?!
Where | Barbeque Nation - Unit 601, 6th Floor, Unity One, MLCP Plot, Near Rohini West Metro Station Complex, Rohini
Timings | 12 - 3:30 PM & 6 - 11 PM
Call Them | +91 8035 095 800
Meal For Two | Rs 1,800
Check Out Their FB Page | https://www.facebook.com/BNRohini/
2. If You're Tired Of Dalgona Coffee: Starbucks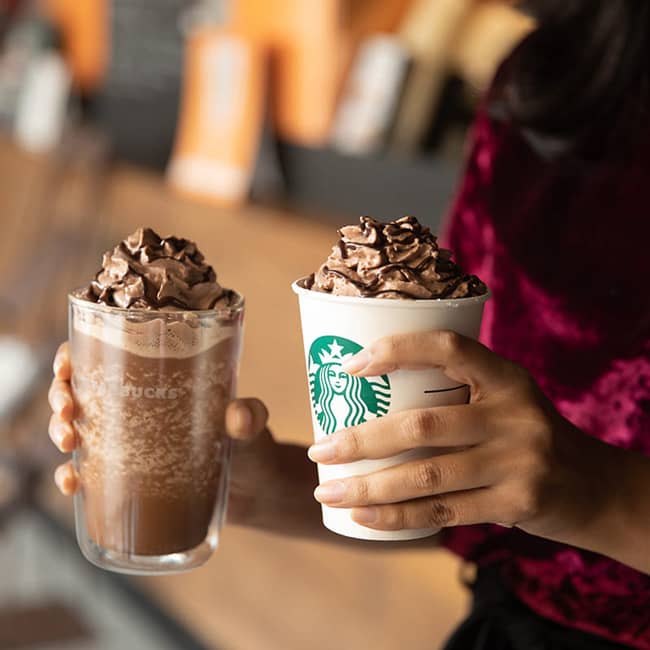 We know we all are members of either of the two stalwart teams - the ones who post videos of Dalgona coffee online or the ones who firmly believe it is just pheti hui coffee. But we're sure members of both teams come together for a tall, dark cup of Mocha Frappuccino from Starbucks! With the cafe now delivering its iconic coffees and dishes home, work from home meetings will now become just a bit more bearable!
Where | Starbucks Coffee - HB TWIN TOWERS No.G-10 & G-11, Ground, Netaji Subhash Place, Pitam Pura 
Timings | 9 AM - 11:30 PM
Call Them | +91 7208 022 180
Meal For Two | Rs 600
Check Out Their FB Page | https://www.facebook.com/Starbucks-India-802465326555797/
3. To Satisfy Your Incurable Sweet Tooth: Theobroma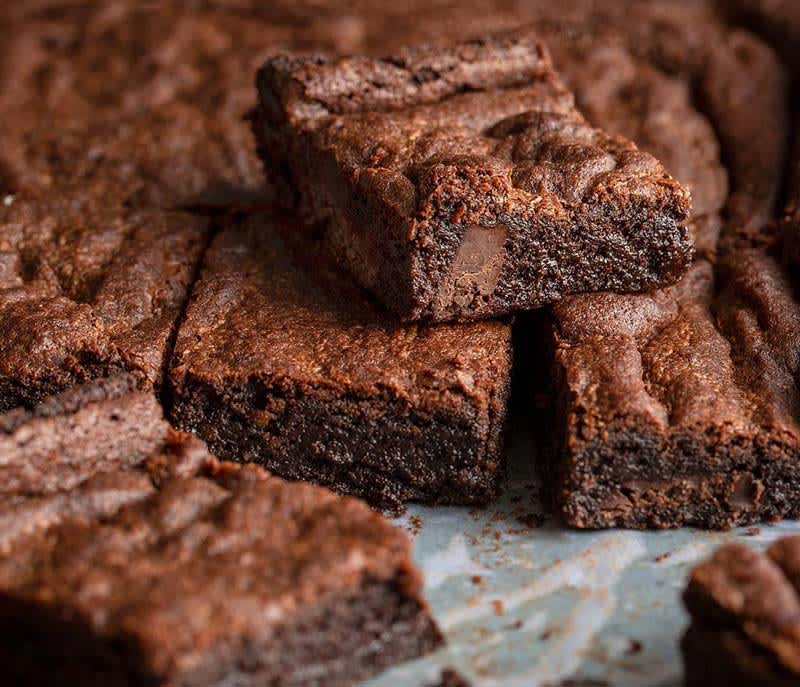 While cooking is a difficult feat, it's nothing compared to baking. While desserts are one of the first few things everyone tries at home, there are just too many chances of things going wrong. But, thankfully, you no longer have to rely on your dubious baking skills to satisfy your sweet cravings, as the food gods have answered and are now delivering all their chocolatey goodness direct to your doorsteps. Isn't it a relief to know your birthday cakes no longer need to look like bread jam towers?! 
Where | Theobroma - Pipal Wali Gali, Vijay Vihar Phase I, Block A, Sector IV
Timings | 9 AM - 10 PM
Call Them | +91 9311 716 407
Meal For Two | Rs 900
Check Out Their FB Page | https://www.facebook.com/theobromaindia/
4. If You're Done Boycotting Everything Chinese: Berco's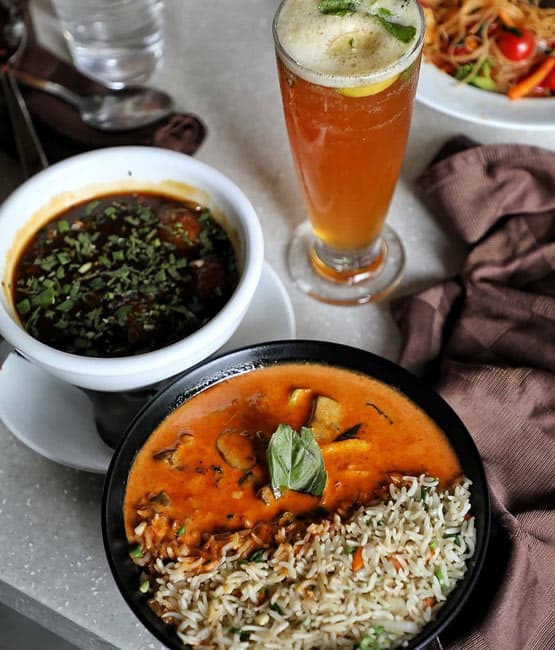 Picture Credits: foodiesparsh
While we may be on edge about how we feel about China, we will never doubt our love for Chinese food. To bring us back to our favourite lip-smacking snacks and dim sums and pad thais, Berco's is now delivering all its curry goodness for the perfect stay-at-home working lunch meal in Rohini, so order away, folks!
Where | Berco's - GA-06, Metro Walk, Rohini
Timings | 12 - 11 PM
Call Them | +91 9311 777 663
Meal For Two | Rs 900
Check Out Their FB Page | https://www.facebook.com/BercosRohiniDelhi/
5. For That Big Family Dinner: Pikwik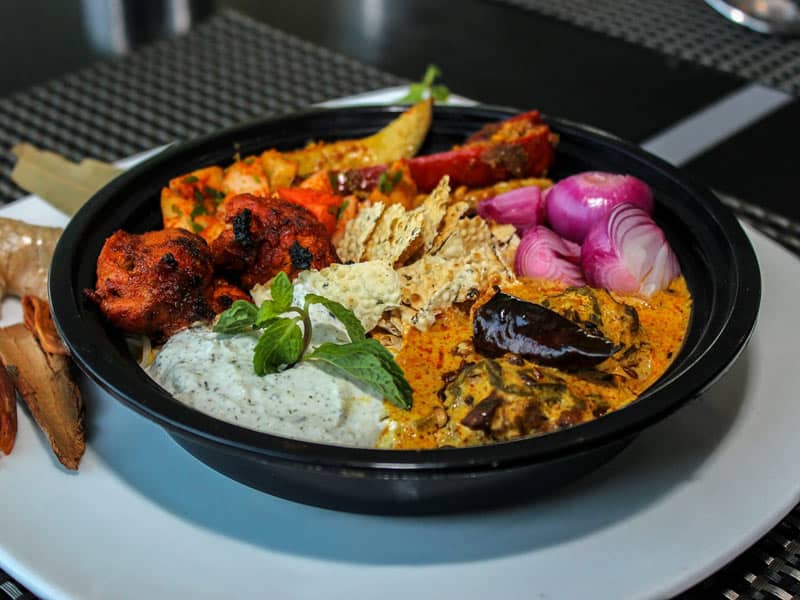 While we may not be celebrating all the little milestones of our lives with friends and cousins, we are definitely having more and more family celebration nights, thanks to the lockdown. And to help y'all avoid the inevitable fight that erupts when it comes to ordering food, Pikwik is here to the rescue as it delivers everything from North Indian to Chinese, Mughalai and Continental. So feel free to enjoy your Chilli Mushrooms as mommy gets her favourite Malai Kofta - win-win!
Where | Pikwik - 409, 4th Floor, Ring Road, Rohini
Timings | 11 AM - 12 Midnight
Call Them | +91 11 4359 0708
Meal For Two | Rs 1,400
Check Out Their FB Page | https://www.facebook.com/pikwikofficial/?rf=280899758676576
6. If You Can't Make Pakodas While It's Raining: Chaayos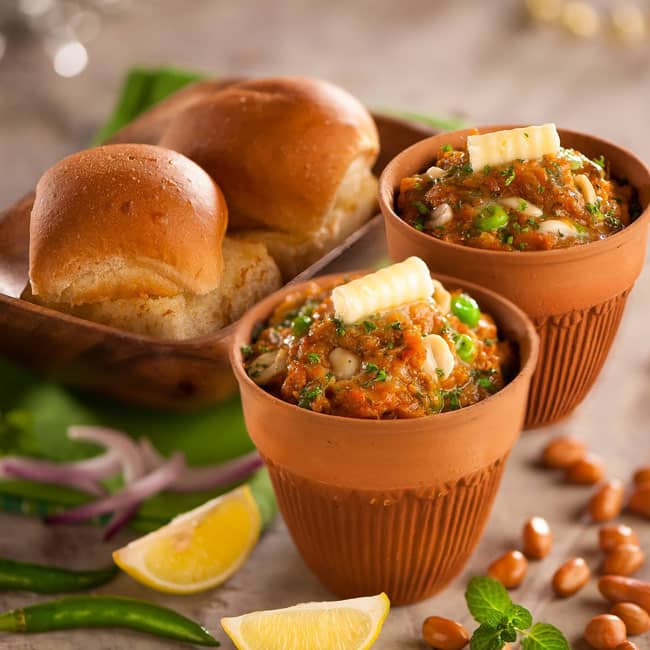 Don't you just love to eat Maggi and pakodas and sandwiches with the perfectly brewed kulhad ki chai while it pours buckets outside? But hey, what happens when you don't have the time to whip up pakodas at a moment's notice because you're stuck on that umpteenth Zoom call? Here's the perf solution - Chaayos is now delivering piping hot tea with that delicious Maggi Sandwiches right to your homes. Just order in some joy, y'all!
Where | Chaayos - G 22, Ground Floor, CP Tower, Netaji Subhash Place
Timings | 8 AM - 2 AM
Call Them | +91 9599 598 307
Meal For Two | Rs 500
Check Out Their FB Page | https://www.facebook.com/pages/category/Tea-Room/Chaayos-671844786576542/
7. Exercise Or Extra Fries?: Burger Singh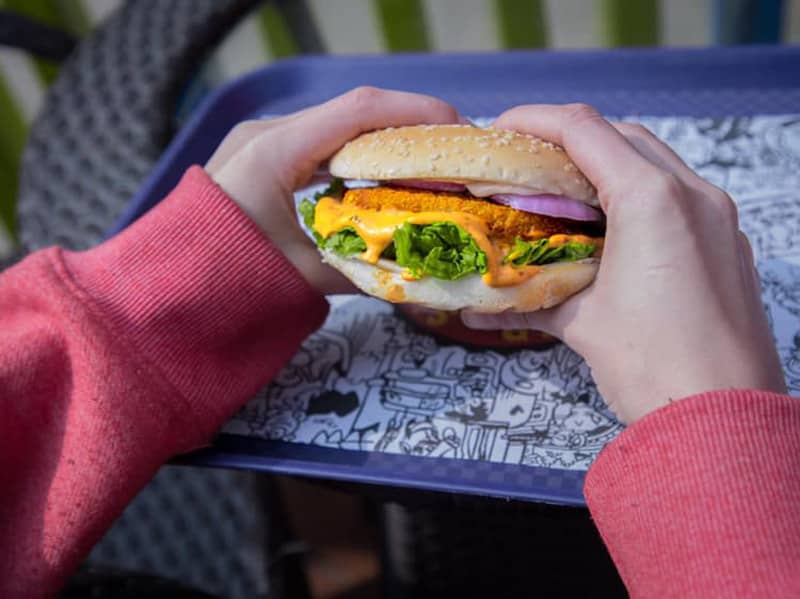 Starting from the 90s, burgers and fries with tomato ketchup have been a staple food for all of us millennials. It was a regular at birthday parties and class graduations and just any celebration day, TBH. While Mc Donald's and Burger King have always been around, Burger Singh was a new entrant in the field and honestly, it has managed to take up a good-sized burger space in our hearts. The desi patties with makhani sauce and peri-peri fries are just what we need to fulfil our burger dreams and thankfully, Burger Singh is now delivering their big juicy burgers with Dilli 6 fries to bring back our happy smiles!
Where | Burger Singh - Pocket 14, Sector 7D, Rohini
Timings | 11 AM - 3 AM
Call Them | +91 8767 121 212
Meal For Two | Rs 300
Check Out Their FB Page | https://www.facebook.com/pages/category/Fast-Food-Restaurant/Burger-Singh-904600823233023/
8. For One Massively Satisfying Meal: Nivetha Dosa Corner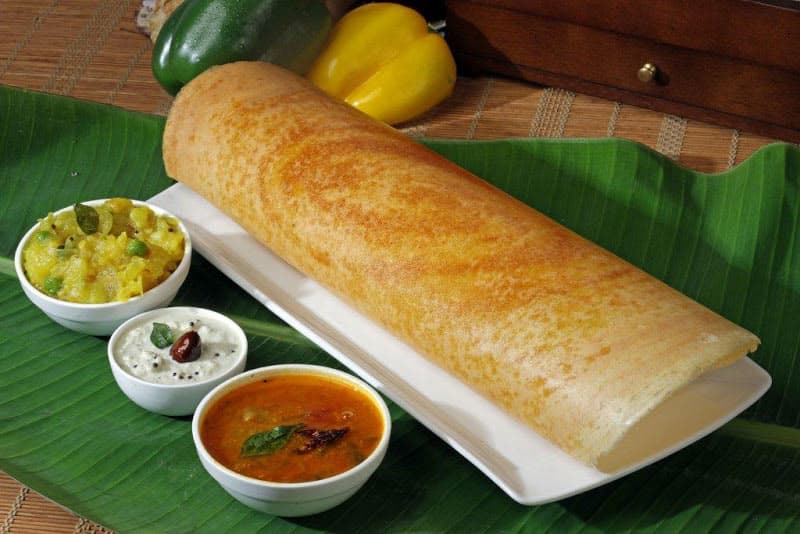 We can all agree that we all feel super healthy if we eat South Indian food. We mean, does idli even fall into the category of cheat day food? Whether you're looking for a crispy dosa for lunch or a delicious uttapam for breakfast, Nivetha Dosa Corner is here to deliver hot Southie food for a light but delicious meal, so go ahead and order in some yummy dishes today!
Where | Nivetha Dosa Corner - Shop 349, Block A1, Dividing Road 6 &7, Rohini
Timings | 10 AM - 11 PM
Call Them | +91 9080 669 942
Meal For Two | Rs 200
9. Big Cheap Meal For An Endless Zoom Party: Taco Bell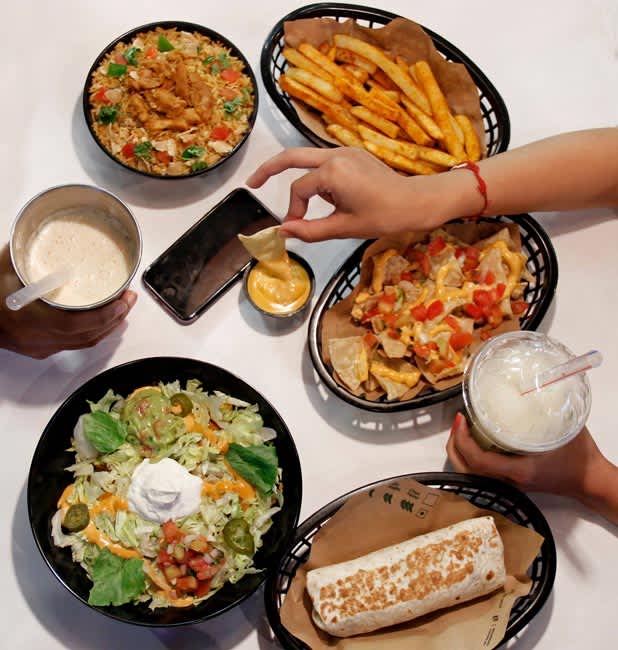 With its unlimited offers on bulk orders, Taco Bell never disappoints us when it comes to insanely yummy Mexican food. And when it comes to those long, never-ending and rambling late-night Zoom calls with the gang, only crispy Chalupas and Burrito Bowls from Taco Bell will do, which is awesome because Taco Bell is now happily delivering in Rohini, you guys!
Where | Taco Bell - Shop GF-03A & GF-04, BG-1 & BG-2, Gourmet Hub, Paschim Puri, Paschim Vihar
Timings | 11 AM - 11 PM
Meal For Two | Rs 600
Call Them | +91 7428 535 738
Check Out Their FB Page | https://www.facebook.com/tacobellindia/
10. Yummilicious Momos For The Soul: Chalte Firte Momos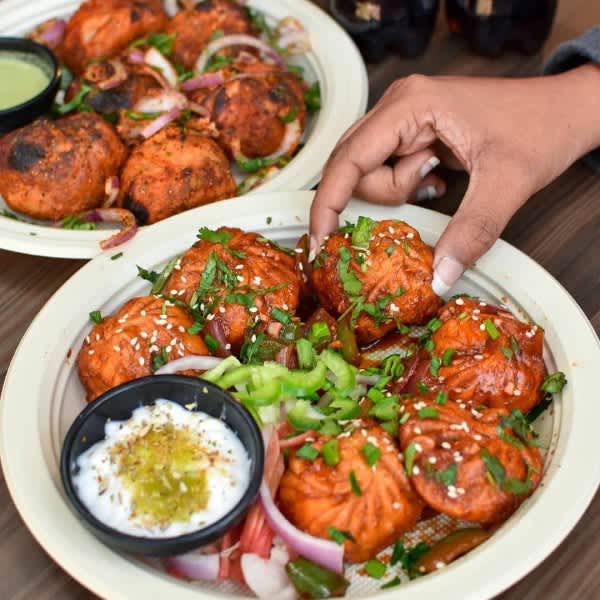 Picture Credits: turban_foodie
The sheer variety of momos at this joint will boggle your mind! With everything from Afghani and Tandoori Momos to Steam Butter Masala, Friend Gravy Momos and about 100+ more kinds, this cute place will live up to all your momo expectations, all while you chill in the comfort of your own home. Crack open a bottle of beer and order these heavenly momos for a true foodie feast!
Where | Chalte Firte Momos -A 369, Ground Floor Gali 18, Som Bazar Road, Shyam Colony, Budh Vihar, Phase II
Timings | 11AM - 11 PM
Meal For Two | Rs 300
Call Them | +91 8860 794 712
Check Out Their FB Page | https://www.facebook.com/ChalteFirteMomosMulticuisineResturant
While we are all being forced to follow the 'Stay Home, Stay Safe' mantra, we're sure these places and their home-delivered yummies will go a long way in ensuring you're happily able to cut down on at least your food-related outings. Happy eating!