Delhi
9 Fail-Safe YouTube Recipes For Different Kinds Of Delish Biryanis Found Across India
Loved not only in India but worldwide, biryani is a delicacy not many can say no to. Just the thought of a plate full of this delicious dish with its aromatic spices and soft and tender meat pieces (or vegetables), and flavourful rice, can make the best of us drool with longing. Introduced to us by the Mughals, every part of India has adopted this much-loved dish and made it their own by adding in traditional twists and personal touches to the recipe. So, to feed our biryani greed even at home, we have for you nine different recipes from all over India that can be easily whipped up at home - read on! 
1. Hyderabadi Chicken Dum Biryani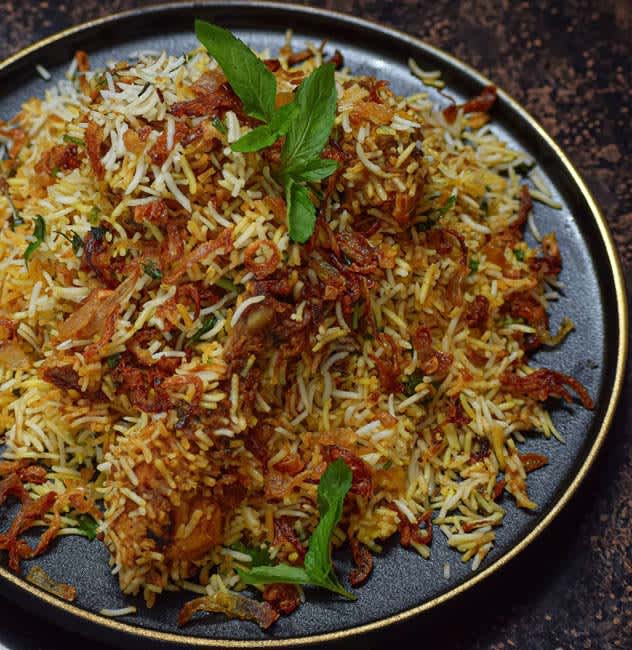 This Is A Representative Image
Picture Credits: indrayan46
This one straightaway transports you to the bustling streets of Hyderabad. Arguably the most popular style of biryani, you will undeniably get lost in the delicious aroma wafting from your cooker, as you slowly cook this dish to perfection. Made with multiple layers of spices and fresh tender chicken tucked among folds of half-boiled Basmati rice, get ready to wow your family with this spicy treat!  
Here's The Recipe | https://www.youtube.com/watch?v=8Fw_zWPbGog
2. Kolkata Mutton Biryani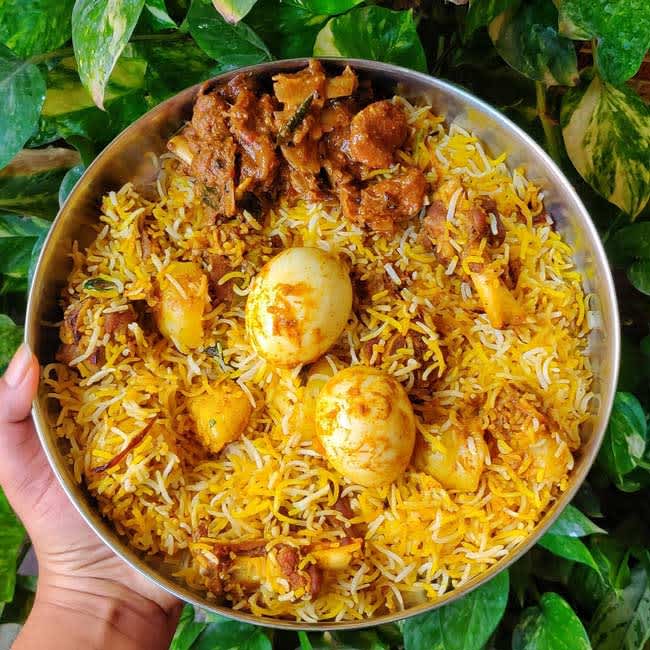 Picture Credits: foodeversquad
Who hasn't completely swooned when they've tried the moist and flavourful Kolkata biryani for the first time? 'Bong Eats' are known for their precise measurements and authentic to-the-point details, making their recipes the perfect beginner-friendly tutorials. This Kolkata Mutton Biryani, despite using an astounding amount of spices, doesn't come off as spicy in the least but has a subtle flavour which makes it all the more delicious. So, go ahead and cook up this delightful recipe at home. P.S. - Don't forget to add the signature flavourful potatoes that make this biryani absolutely sinful!  
Here's The Recipe | https://www.youtube.com/watch?v=SbWGXcZTYzg 
3. Thalassery Biryani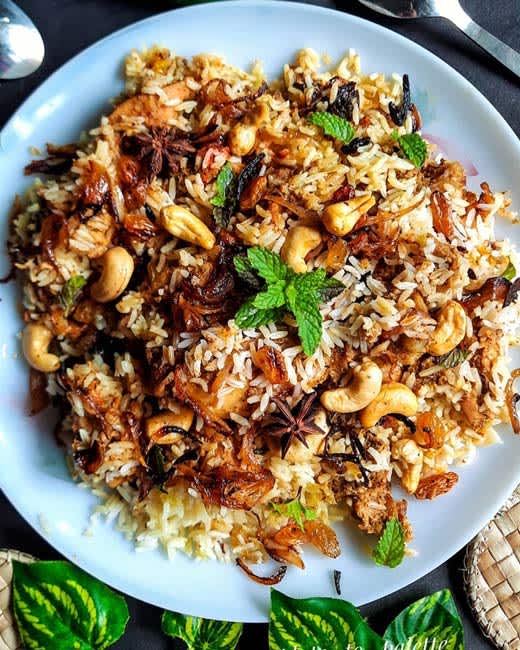 Picture Credits: plate_to_palette_
This Biryani hails from the South, most specifically the Thalassery town in Kerala and blends into it the unique flavours of an amalgamation of Persian, Indian, Arabian and European-style cooking, a direct result of the town being a maritime post before India's independence. Also known as Kozhikode Biryani, this dish will truly overwhelm your taste buds with its subtle taste. Its distinct taste arises from the fact that instead of the usual Basmati rice, this dish is prepared with a different blend of aromatic Indian rice called Kaima. Go and nail this dish with the easy recipe given below!
Here's The Recipe | https://www.youtube.com/watch?v=-Yl8hqAh7Bs 
4. Memoni Biryani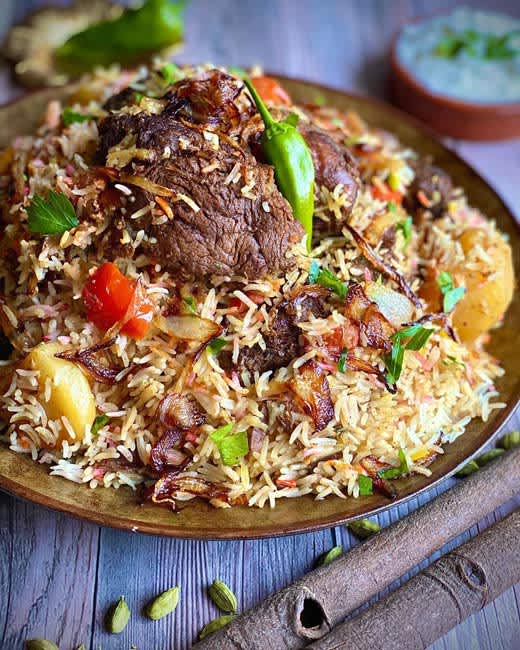 Picture Credits: fatimabarakji
This recipe comes from the Sindh-Gujarat region and its spiciness packs a punch! So, for all those who love spices, we present to you this hot yummy dish. This out-of-the-world biryani uses fewer tomatoes in its recipe which sets it apart from the other Sindhi biryanis. Another cool thing about this biryani is that it uses dried fenugreek and mango powder, which gives it a certain sourness that completely enhances the taste. So, add this to your to-try recipes list and get cooking!
Here's The recipe | https://www.youtube.com/watch?v=zYcCYTyEs54 
5. Bombay Chicken Biryani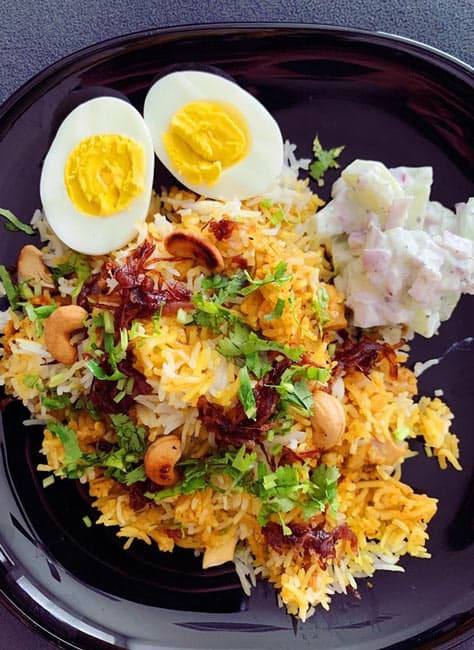 Picture Credits: chemist_cookbook
The Bombay-style biryani isn't very different from the others, but one of the reasons that makes it unique involves the inclusion of almost every type of masala you can think of (quite literally). This biryani recipe paints that perfect picture of the tender chicken meat falling off the bones with ease, and the fluffy rice melting in your mouth with each bite. Get ready to have a mouth-watering experience once you cook up this sublime treat. We've already got you drooling, haven't we?! 
Here's The Recipe | https://www.youtube.com/watch?v=Bf6ia8R3br0 
6. Mutton Keema Biryani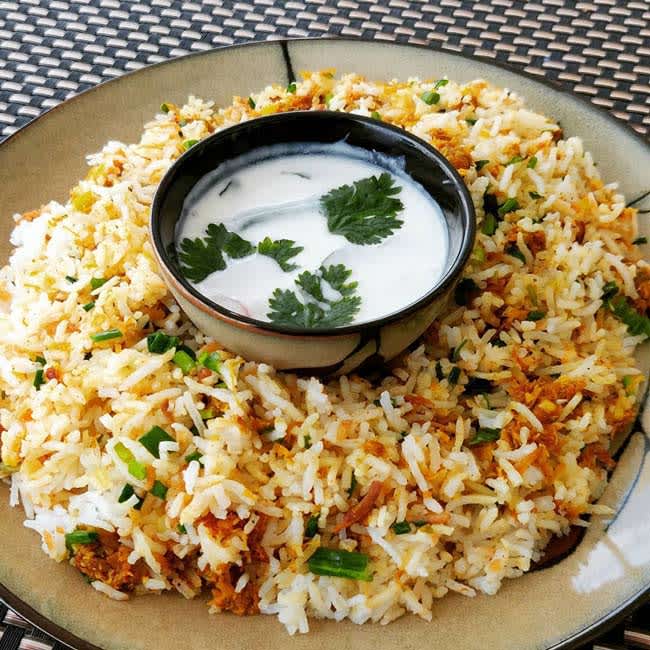 This Is A Representative Image
Picture Credits: luv_4_food_n_travel
Mutton keema is something of a celebrity as is, but mix it up with some aromatic rice, a melange of different spices, yoghurt and rose water, and you'll be going gaga over this yummy goodness. Try the perfect recipe for Mutton Keema Biryani below to experience this explosion of flavours. Don't forget to garnish it with some fried onions and dried fruits, in the end, for that fantastic blend of crunch with the tender meat *chef's kiss*!
Here's The Recipe | https://www.youtube.com/watch?v=qZxaUbGlQhs
7. Awadhi Chicken Biryani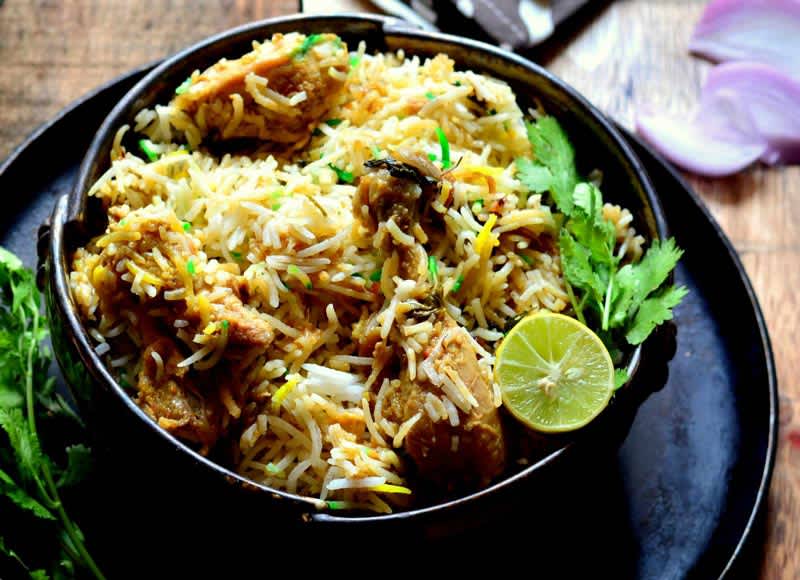 This Is A Representative Image
The Awadhi chicken biryani, when compared to the others, is more delicate in flavour, with a light sprinkling of oil and masalas. It's a simple recipe that oozes comfort while the almond, cashew and curd paste mixed into it gives it a richness that simply delights the senses. This one's perfect for those who don't do well with spicy food, so make it for your near and dear ones to leave them shook with your incredible cooking skills! 
Here's The Recipe | https://www.youtube.com/watch?v=oVEEZ-cBxeI 
8. Vegetarian Dum Biryani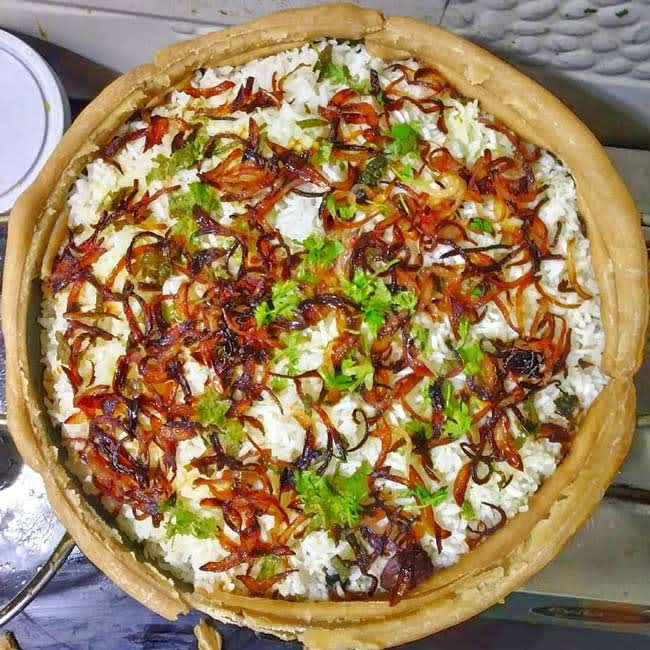 This Is A Representative Image
Picture Credits: desi_food_habits
Here's a treat for all those fighting to constantly reaffirm the importance of vegetarian biryani as a food group (we feel you!). Pack your fluffy rice with some spiced, wholesome veggies and cook it in dum to give your biryani that moist and flavourful zest. This recipe is bound to keep those vegetable biryani haters 'shush', while they uncontrollably wolf down this yumminess! 
Here's The Recipe | https://www.youtube.com/watch?v=S5Ngh6CFRmc
9. Fish Biryani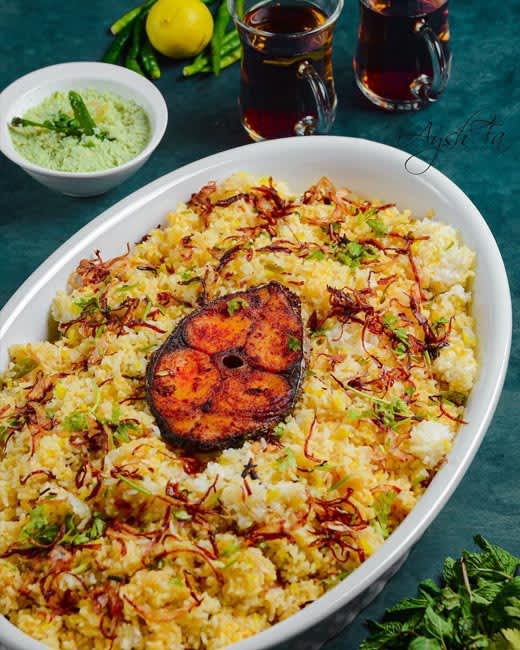 Picture Credits: aysh__fa
This is the perfect recipe for you if you're looking to branch away from your usual chicken and mutton biryanis. This easy-to-follow recipe blends together marinated pieces of fish in a spicy and tangy gravy with steamed rice that soaks in all the flavour to enhance the taste and make it the most memorable biryani you've ever had! This biryani will steal the show right from the minute your family sniffs its fragrance wafting out of the kitchen! 
Here's The Recipe | https://www.youtube.com/watch?v=pT6Zs0cmpQ0
So, go on and whip up some of these while you're bored at home and amaze your family members!