Delhi
10 Fabulous Under-Appreciated Destinations To Travel To Across Incredible India
Sitting at home for months, we've all been lusting after exotic travel destinations but with COVID-19 forcing us to practice social distancing, we're all attempting to avoid crowded places. But even without this, crowds are almost the worst part of a vacation as they ruin our perfect photo shoots, force us to spend more time in queues than in enjoying activities and increase the prices of everything, from flights to hotels to attractions. But fear not! To help out, we've compiled a list of really beautiful and pristine travel locations across India that are perfect additions to our bucket lists and offer the perfect alternatives to some already popular destinations and experiences. Take a looksie!
1. For A Peaceful Countryside Stay - Mawlynnong, Meghalaya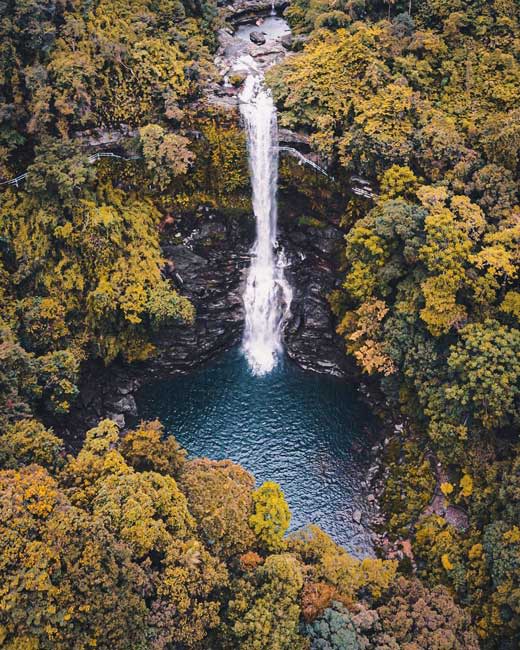 Mawlynnong has a lot of titles in its kitty - the cleanest village in Asia, God's Own Garden and the newest one that we've just added - a place you can't even imagine missing out on! Mawlynnong is a UNESCO World Heritage site for its living root bridges, a natural site that you just can't get enough pictures of. But we believe it should be awarded for so much more. 
Being here makes you feel almost like you're in the English countryside. With manicured lawns, beautiful houses with sanitation, a 100% literacy rate and equal rights for women, the village is an under-appreciated oasis perfect for those of us who are always looking to escape the city in favour of small picturesque villages to live that slow, beautiful life!
2. For Bucket List-ers - Majuli, Assam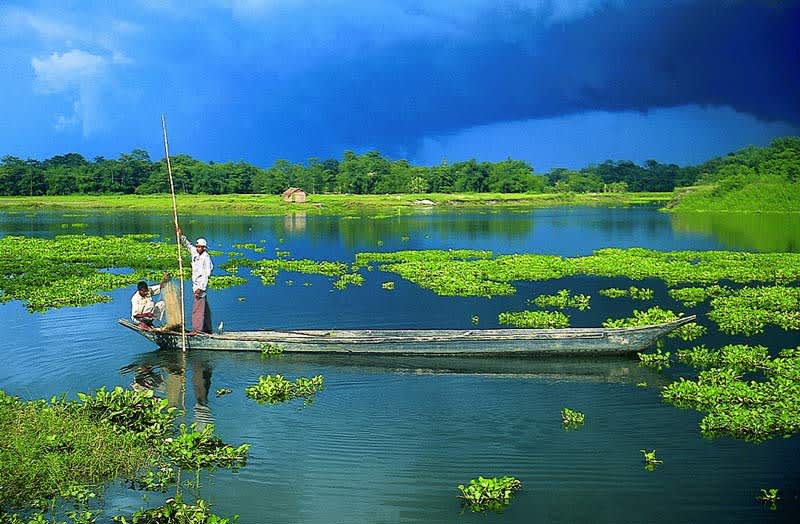 The world's largest river island is located in India but happily, for us travellers, not a lot of people know about this, making Majuli the most unique and less-travelled-to destination. This island in Assam has tranquil waters and unparalleled natural beauty that makes all its visitors stop and stare. Accessible via a ferry, once you're on the island, rent a bicycle and get lost biking around the tribal villages, the farmlands, the bamboo and paddy fields and the monasteries. If you haven't started packing, we have an even better incentive - every monsoon, due to erosion, the island land size shrinks to half its size and at this rate, it's highly probable that within the next 20 years, the island may get completely submerged and cease to exist. So hurry up to ensure you don't regret missing out on this beautiful spot!
3. For An Alternative To Jim Corbett - Manas National Park, Assam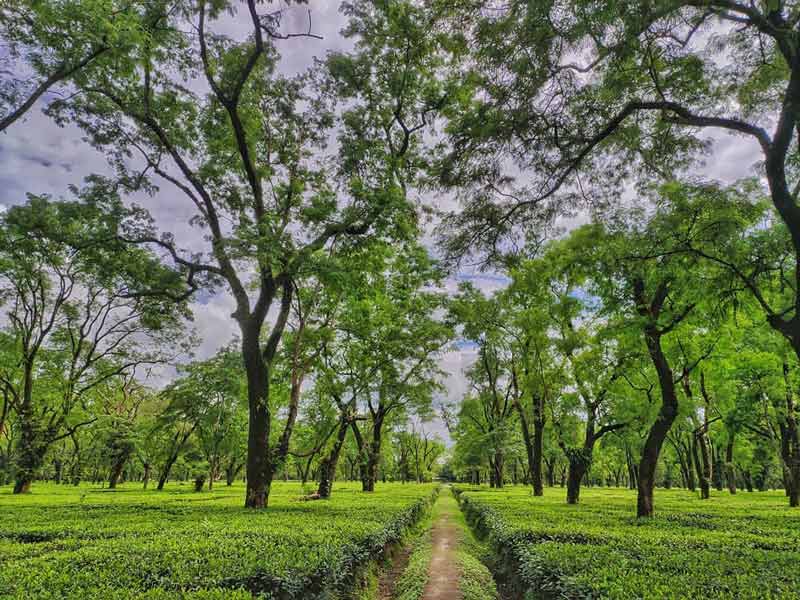 Picture Credits: medhibiplav
One of only nine tiger reserves sanctuaries in India, Manas National Park is a UNESCO natural world heritage site. Some of the animals here are so rare that they cannot be found anywhere else in the world, making this a truly unique place. If you want to spend your days relaxing amidst nature with all its creatures, opt to go here instead of Jim Corbett and you won't regret it. The daily safaris out to see the exotic animals would be such a treat to the eyes and the soul. For an even more authentic experience, stay in one of the camps so you can literally live in the reserve. Don your safari suits, grab your binoculars and get going!
4. For Spiritual Travellers - Tawang, Arunachal Pradesh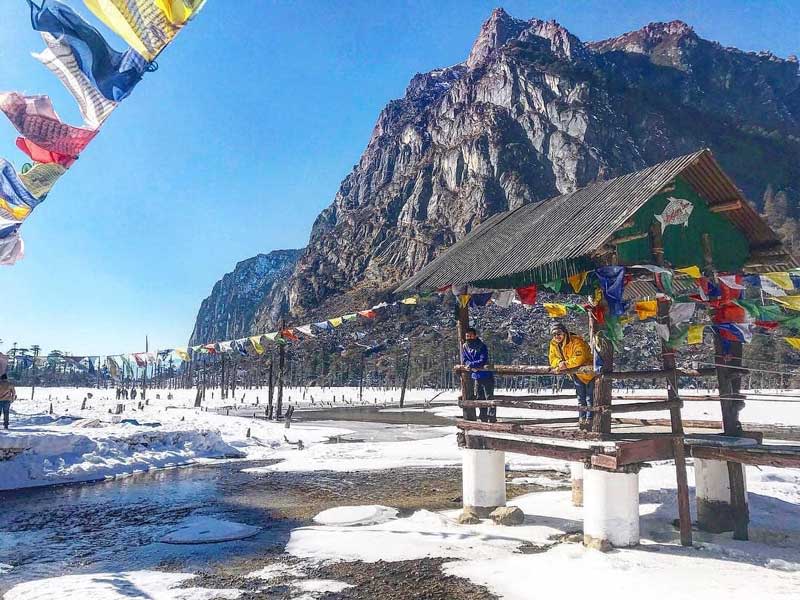 Picture Credits: beauty_of_arunachal
Buddhist spots and monasteries are fascinating to explore and this is one of the reasons for the popularity of hill towns like Dharamshala. One of the most picturesque and stunning locations on the list of such towns is Tawang. Located in Arunachal Pradesh, Tawang is the birthplace of the 6th Dalai Lama and is the ideal place for people looking for spiritual peace. Tso Lake, monasteries, snow-capped peaks and orchid sanctuaries are just a few of the very inviting reasons why Tawang should be very high on your travel list RN!
5. For The Love Of Water Sports - Devprayag, Uttarakhand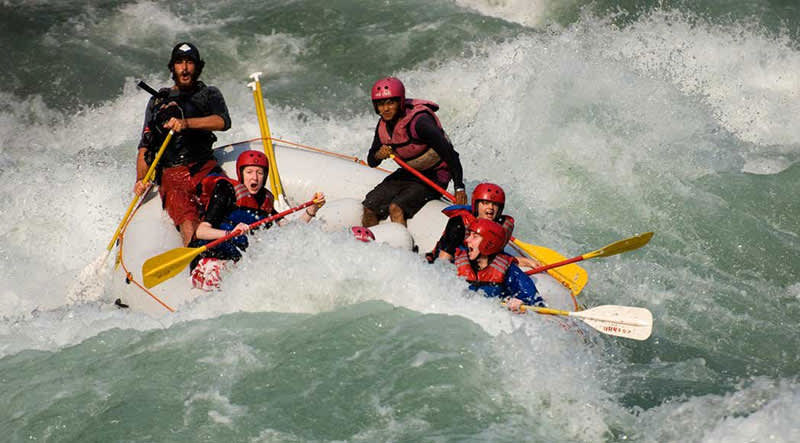 A religious location, Devprayag is the place where Alaknanda and Bhagirathi rivers meet and converge into one to form the Ganges River. The meeting point is really distinct and clear due to the colour difference and is thus a sight to behold. But apart from religious reasons, in recent times, Devprayag has also become popular for water sports, which is pretty cool! Go to Devprayag for a vacation consisting of kayaking, white water rafting, trekking, rappelling and rock climbing and thank us later!
6. For The Best Coast Side Drive - Maravanthe, Karnataka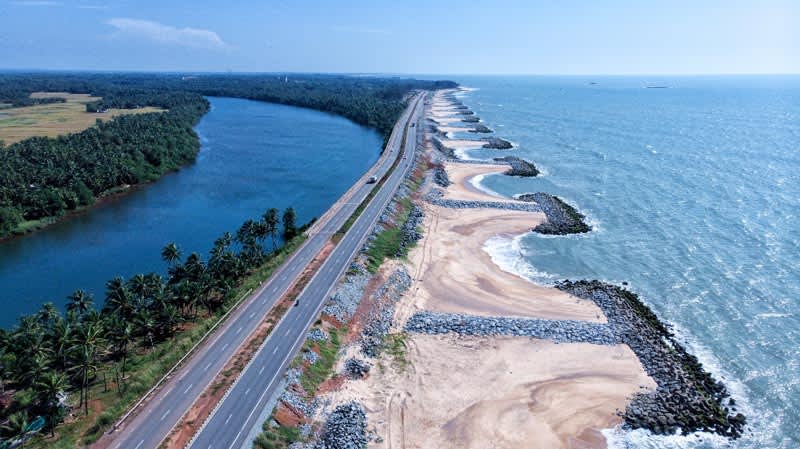 Picture Credits: uvameridian
From Cape Town to the Gold Coast to LA, there are many places in the world that are long drive goals with good roads that run along the coast for the most amazing views, making the drive the best part of the journey. India also has a few of these but none more glorious than the one in Karnataka in Maravanthe. Imagine driving on a long straight road with the backwaters on one side and the glorious white sand beaches on the other. Imagine being on this road in your car with a few of your best friends, some rad music blaring along with snacks and happiness.  
7. For An Alternative To Goa - Daman And Diu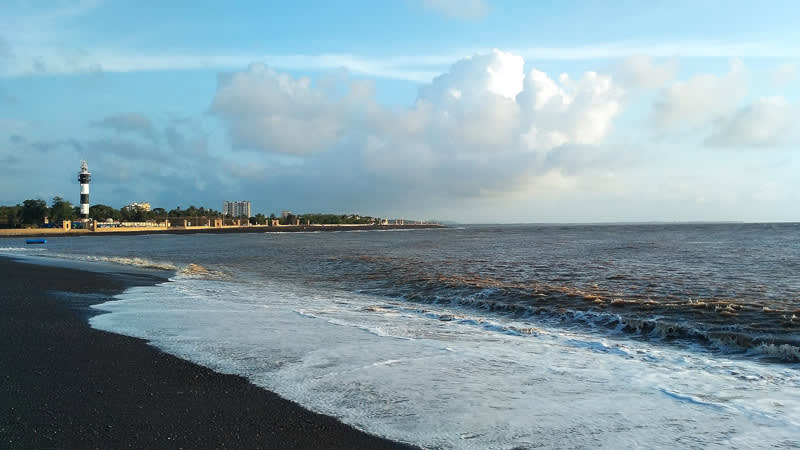 Over the years, Goa has become a travel favourite for people of all ages. But if, like us, you are also tired of making your way through the crowds for a quiet spot on the beach for five minutes of peace, then you need to check out Daman and Diu. Just like Goa, Daman and Diu was also a Portuguese colony for years and hence the influences can be easily seen throughout the area. With white sand, clean water, and beaches that are totally safe for swimming, this is a very desirable beach destination that as of now doesn't see huge crowds, which just adds so much to its charm. When are you heading over for a vacay?
8. For A Desert Safari To Remember - Khimsar Village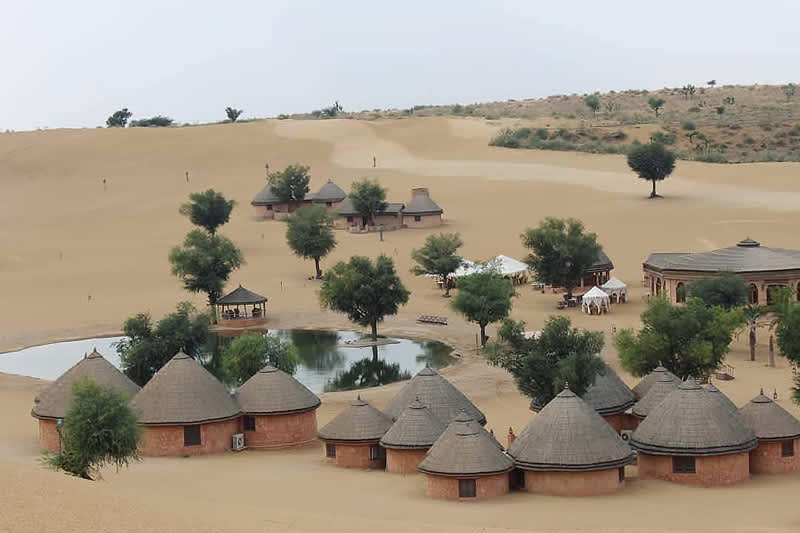 Picture Credits: rajasthan.clicks
Jaisalmer has been a favoured destination for many but it's almost impossible to find appropriate travel options here at a reasonable price due to the huge crowds that flock here every winter. If you're also stuck in this boat, overlook Jaisalmer in favour of Khimsar Village, which is a beautiful and serene desert area in Rajasthan. Stay in a luxurious, eco-friendly hut as you spend days looking at shifting sand dunes. Give up your cars as the place only allows travel by jeeps, camels or on horseback. Do try the desert safari and camelback rides as they are signature activities you totally don't want to miss out on! 
9. For The Junge Safari Of Your Dreams - Jawai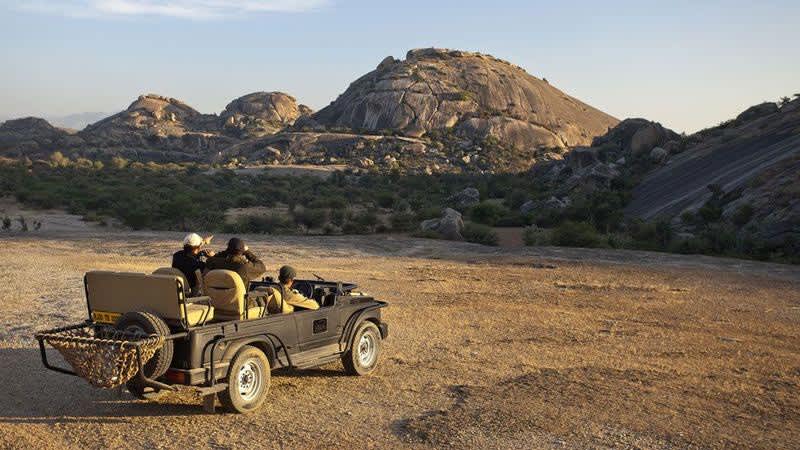 For all wildlife enthusiasts, an animal safari is a dream vacation activity. Can you imagine riding in open-top jeeps just after sunrise and just before sunset to be spellbound upon seeing exotic wild animals in their natural habitats. Jawai offers this and so much more! The area is dominated by luxury tent accommodations that come well equipped with all the facilities available in a standard hotel. Live in the rugged landscapes of Jawai and enjoy days of spotting leopards and a variety of birds - go pack your bags already! 
10. For The Trekker - Chopta, Uttarakhand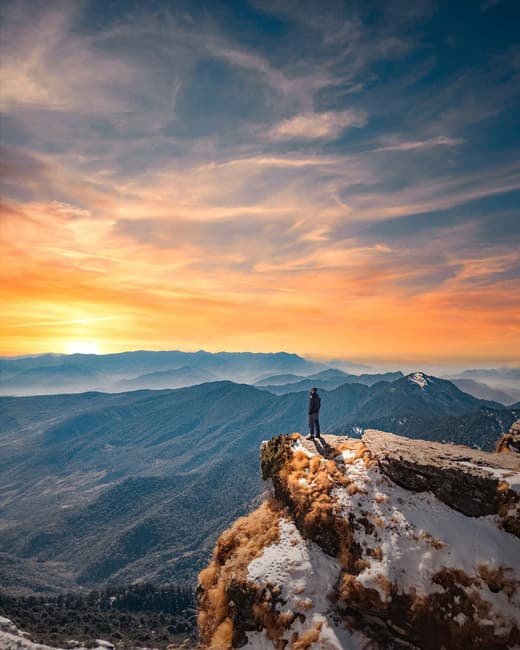 Picture Credits: khan.isa
Are you aware of the fact that Chopta is also called mini-Switzerland of Uttarakhand? Just imagine your week starting off with a beautiful morning, no car honks and only the birds chirping blissfully! Sounds perfect, doesn't it? Chopta is also known for bird sightseeing and is the perfect place for those who love trekking. Some of the trekking destinations are Tungnath, Chandrashila, Dugalbitta, Mandal Village and many more. So start planning for Chopta now because you will experience a wonderful climate with a clear sky. 
Distance From Delhi | 423.4 Kms 
To Reach | 9 Hour 50 Mins Drive 
The places on our list vary in kind and location and thus have different best times to visit, making it perfect for you to plan lots of mini year-round vacations without burning a hole in your pocket. So grab your favourite outfits, a camera, some companions and your wandering heart and get going on the trip of a lifetime!