8 Exquisite Minimalist Jewellery Brands That'll Add Oodles Of Chic To Your OOTDs
The minimalist jewelry trend has been going on for quite a while now but we just can't get enough! These delicate pieces can be styled in multiple ways and go with just about anything so honestly, we have no reason to complain. Which is why we've happily gone and combed the ends of the city for the best brands who do minimalist jewellery just right and here they are - scroll on and shop away ladies!
1. Quirksmith

Quirksmith exclusively makes silver jewelry which is a refreshing change from the classic gold pieces we usually see. Their designs fulfill all of our bohemian fantasies with their sassy and bold, yet elegant artistry. Browse through the earrings and necklaces but if you're looking to draw attention, try out their incredible collection of hairpins, nose rings (we found one that says Maal!) and earplugs in gorgeous tribal inspired patterns!
Shop Online Here | www.quirksmith.com
Check Out Their FB Page| https://www.facebook.com/QuirkSmith-1481056172150467/
2. Benaazir

Benaazir has a little something for everyone! Their pieces are subtle enough to not be considered over the top for everyday wear, and yet so unique that they become statement pieces in themselves *starry eyed*. We're obsessed with their range of adjustable silver and enamel rings which can surely make any outfit pop! Check out their Singularity Earrings range for muted, contemporary designs and the nose pin collection for both pins and clip-ons. Happy shopping!
Shop Online Here | www.bybenaazir.com
Check Out Their FB Page | https://www.facebook.com/Benaazir
3. Symetree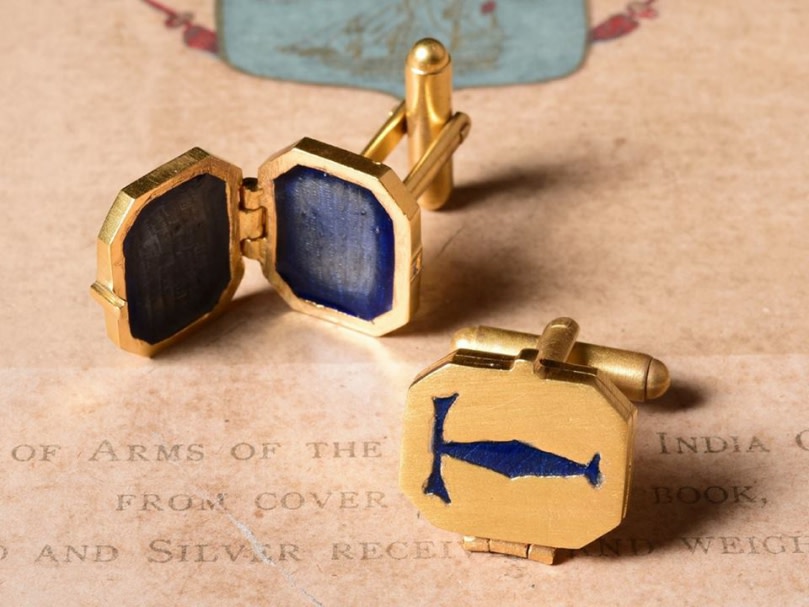 Symetree reminds us of our grandmother's jewelry boxes which used to be filled with treasures that we've been lusting over. Although they do more heavy, traditional pieces as well, there are also more delicate ones for daily wear. Their 'On The Rocks' collection perfectly combines neoteric styles with handcrafted indian patterns and we can picture ourselves flaunting these with saris and dresses alike. They also have a range for men in terms of bracelets and rings, making for exceptional gifts!
Shop Online Here | www.symetree.com
Where | Symetree - 11 A Khan Market
Check Out Their FB Page | https://www.facebook.com/Symetree/
4. Pipa Bella

Pipa Bella's 9 to 5 Workwear collection has us swooning so hard for their elegant designs that have just the slightest hint of bling. Their Party Edit collection has some gorgeous gold-plated earrings in a subtle, muted shade of gold, which earns them brownie points. In all of their exceptional categories, we also found some super cool maang tikas and hair pins which are great for jazzing up that shaadi outfit without going overboard!
Shop Online Here | www.pipabella.com
Check Out Their FB Page | https://www.facebook.com/pipabella/
5. Mirakin Studio

Mirakin Studio has an entire collection dedicated to minimalist jewellery that comes in lovely shades of gold with pearls. We're a sucker for pretty rings and this collection makes us want to buy every single one of their boho inspired rings. Their latest Globe Trotters collection is also worth checking out for some simple, yet unique travel and destination inspired pieces and the best bit - these guys are the first ones to dabble with 3D printed jewellery, which is cool AF! 
Shop Online Here | www.mirakin.com
Check Out Their FB Page | https://www.facebook.com/mirakinindia/
6. Nimai

We found that Nimai has an undertone of celestial designs in some of their minimal pieces and this unique aspect is what makes us love the brand so much! Their minimal collection has some brilliant pieces such as the Lune Silver Dotted Earrings and the Metallery Fused Half Moon bracelet, making a lovely set. Their dainty necklaces have some cool jewel accents too, with lapis lazuli geometric inspired patterns. Check them out for sure!
Shop Online Here | http://www.shopnimai.com
Where | Nimai - 416, Shahpur Jat
Check Out Their FB Page | https://www.facebook.com/SHOPNIMAI/
7. Shop Lune

Shop Lune is one brand that boasts of having minimal pieces that are super easy to style. They have the coolest range of hoops we've ever seen, as the designs range from studded to precious stones to flat and double hoops. Check out their dainty body chains and anklet sets for something simple yet extremely eye-catching! 
Shop Online Here | www.shoplune.com
Check Out Their FB Page | https://www.facebook.com/shoplune?ref=hl
8. Lai

Lai has a wide range of jewellery and we love the expansive options! We also adore their arrowhead hoops that are super detailed in their craftsmanship and their talisman tribal necklaces which would look amazing with Indian prints. Their Bidri Collection is the definition of contemporary chic and while it's slightly heavier than the regular minimalist pieces, the understated design makes it irresistible! 
Shop Online Here | https://in.lai-designs.com
Check Out Their FB Page | https://www.facebook.com/laionline
These brands will surely add that extra edginess to your jewellery box, so check 'em out and get shopping ladies!