Delhi
9 Easy & Delectable One-Pot Recipes For Those Lazy Days
Disclaimer: Bearing in mind the current restrictions in the city and the world at large, we're tweaking our content policy and recommendations to focus more on staying indoors and exploring the digital world and all its wondrous offerings! Stay positive, keep hygiene levels up and don't fall prey to panic and misinformation.
Oftentimes, there are days when you feel lazy to do the dishes or to make elaborate meals. You think of ordering from restaurants, but you take a step back, given the current scenario, and well, you can't keep ordering every meal from outside. During these times, do you know what is going to be your saving grace? One-pot meals, duh! So, if you don't feel like going all the way, check out this list where we've rounded up a few one-pot dishes that will save (and make!) your day.
1. One-Pot Pasta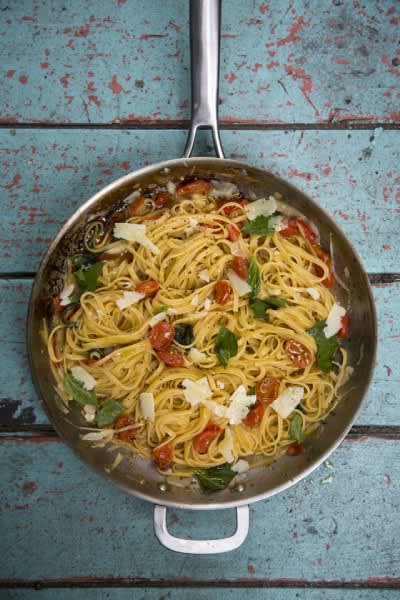 Probably the easiest way to make delicious pasta, this all-vegetarian recipe is packed with cherry tomatoes, baby spinach leaves, onion, garlic, chilli, basil leaves, pecorino cheese, extra virgin olive oil, sea salt, ground black pepper and spaghetti. Keep stirring the pasta until the liquid turns into a thick sauce.
Here's The Recipe | https://www.youtube.com/watch?v=0VQEJARHJ44
2. One-Pot Chinese Rice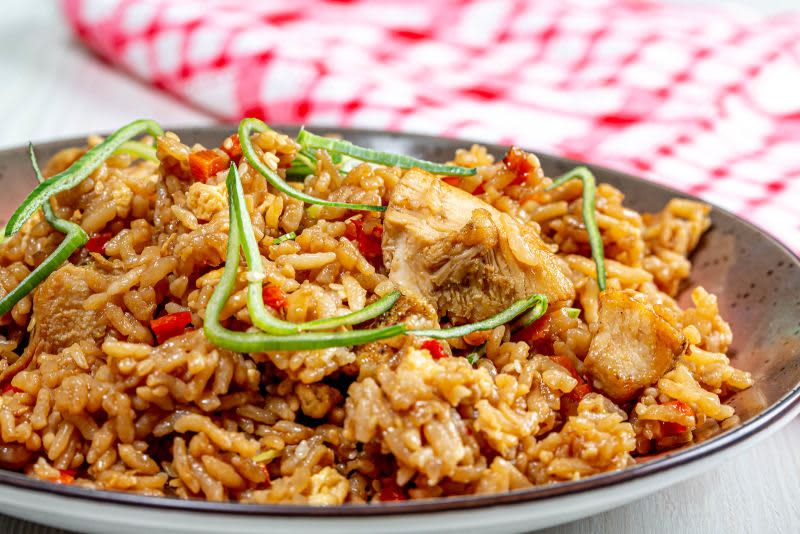 This Is A Representative Image
Missing the lip-smacking Chinese rice from the street side vendors? If the answer is yes, then this is the recipe that you need to try! The main ingredients are soy sauce, Schezwan sauce, an assortment of finely chopped veggies, diced chicken and eggs. Check out the link below for a detailed recipe and turn your meal into a filling and mouth-watering one!
Here's The Recipe | https://www.youtube.com/watch?v=tF_yVB5JzhA
3. One-Pot Lasagna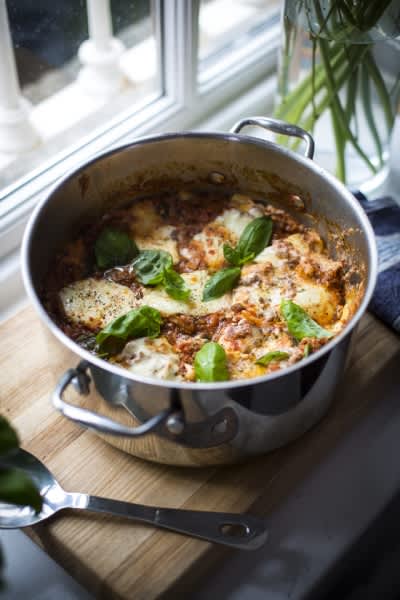 Soft pasta sheets, a tangy cheese sauce and layers of fatty meat? Oh yes, this wholesome dish is a treat for the foodies! The recipe might be different from the authentic lasagna recipe, but it is super easy to make that won't even break the bank! Definitely a win-win situation, no?
Here's The Recipe | https://www.youtube.com/watch?v=iKQkczcj1Rs
4. One-Pot Chilli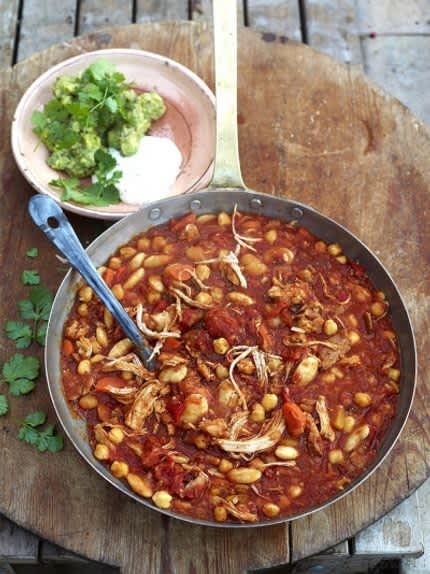 Leftover turkey in the fridge but not sure what to do with it? Worry not, 'cause this recipe from the famous chef Jamie Oliver will jazz up the turkey and turn it into a memorable dish that will make you come back for seconds. Serve with fresh guacamole for a delicious turn of events that you'll be thanking us for!
Here's The Recipe | https://www.youtube.com/watch?v=HfsQ0i4RLfs
5. One-Pot Full English Breakfast
Treat yo' self and your family to an ultimate one-pot English breakfast that consists of sausages, beans, eggs, slices of bread, mushroom, cherry tomatoes and onions. Fry 'em in butter till all the ingredients are cooked well. Sprinkle with black pepper and salt & feast on.
Here's The Recipe | https://www.youtube.com/watch?v=HRtpV_j-Lqo
6. One-Pot Jollof Rice & Stew Chicken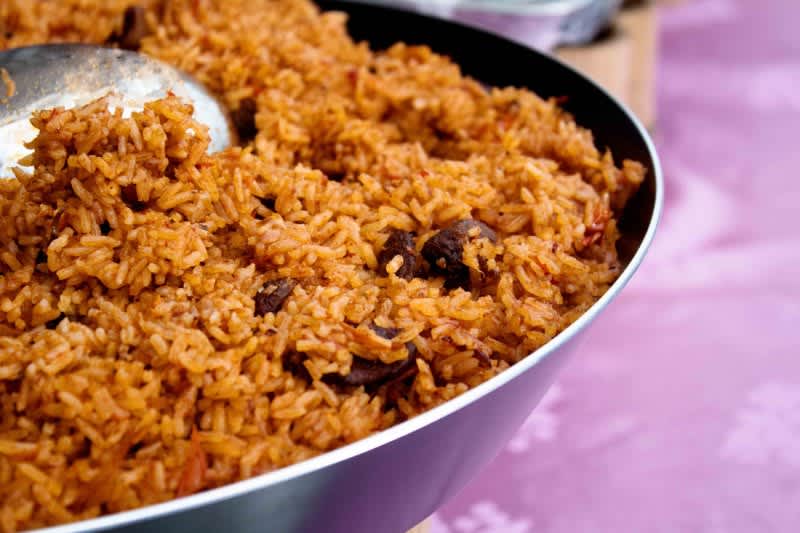 This Is A Representative Image
This popular West African dish is loaded with marinated chicken, tomatoes, bell peppers, onions, tomato paste, salt, black pepper, all-purpose seasoning, bay leaf and thyme. Mix all these ingredients well until the chicken softens, add rice at the last and cook for about 30-40 minutes on low heat.
Here's The Recipe | https://www.youtube.com/watch?v=fFYRm-2Guww
7. One-Pot Korean Fluffy Steamed Egg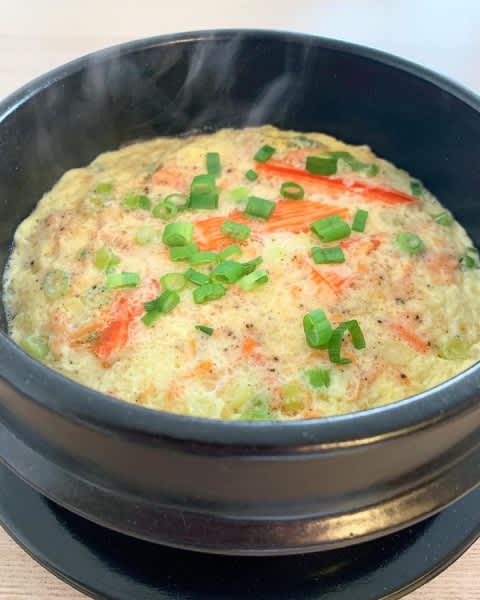 Picture Credits: dgeneskitchen 
To make this easy peasy recipe, you need chicken or vegetable stock, eggs, heavy cream and finely diced vegetables. Once the stock comes to boil, add eggs, cream and veggies and whisk them together. Cover the pot with a lid and steam for 3 to 5 minutes on medium to low heat.
Here's The Recipe | https://www.youtube.com/watch?v=-_zaqAeL99w
8. One-Pot Enchilada Rice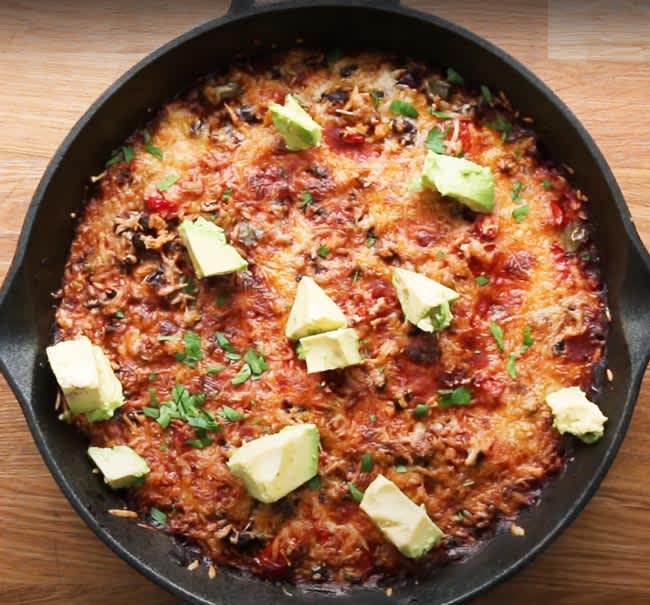 Keep dinner light yet full of nutrients and flavours with one-pot enchilada rice that you can make with oil, garlic, onion, washed rice, onion, bell pepper, tomatoes, water, black beans, cilantro, tomato sauce, chilli powder, cumin, salt, pepper, avocado for garnishing and shredded cheese if you're a cheese lover. Mix all the ingredients in a pot and cook it for approx 15 minutes before baking it in a preheated oven.
Here's The Recipe | https://www.youtube.com/watch?v=w0nqz5vNdwc
9. One Pan, No-Bake Mac & Cheese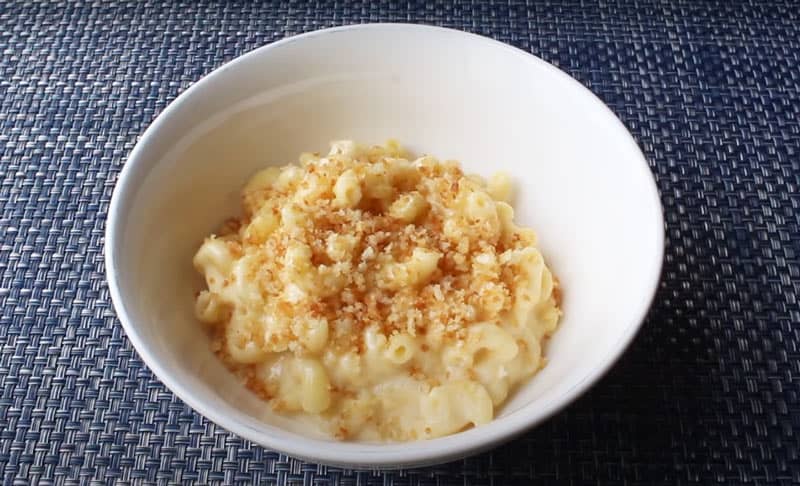 Satisfy all your comfort food desires with a piping hot bowl of this classic recipe which is also a fuss-free one! Gather the ingredients like whole milk, kosher salt, cayenne powder, dried mustard and nutmeg powder, unsalted butter, elbow macaroni and grated cheddar cheese. For the panko topping, you need breadcrumbs and butter. Have a look at the recipe below and get cookin', folks!
Here's The Recipe | https://www.youtube.com/watch?v=6c4t3bkGeDY
So, guys, we've done our homework and informed you about some easy and delicious one-pot recipes that will save you a lot of time and effort as well. Try 'em and you won't be disappointed!