Delhi
9 Budget Places For A Filling Breakfast For You & Your Bestie Starting @ Rs 150
Absolutely love pigging out on hot and fluffy omelettes and pancakes? Can have French toast and croissants any time of the day? Well then keep reading on, 'cause we've gone and hunted down the absolute best budget breakfast spots across the city where you and your bestie (or bae) can grab a satisfying and filling brekkie for damn reasonable prices - there you go!
1. Saravana Bhavan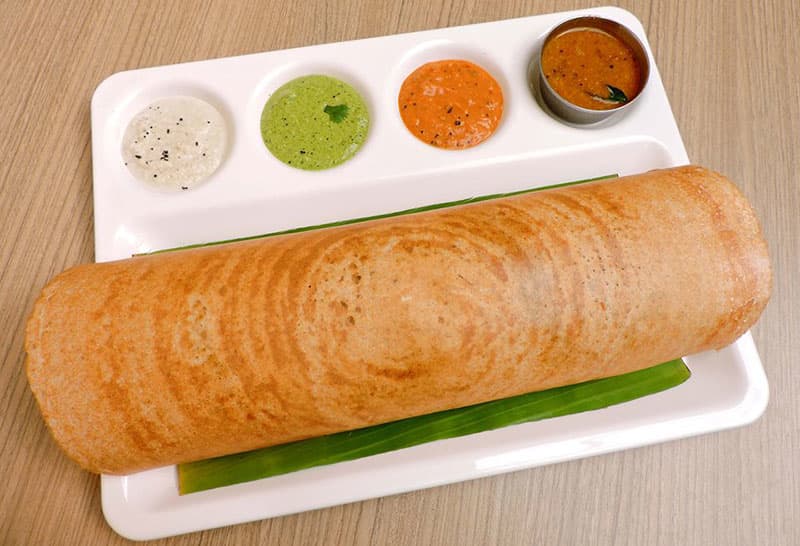 A go-to for all our South Indian food cravings, Saravana Bhavan is an idli-lover's paradise! From the authentic flavours to the waiters' costumes, this place is as South Indian as it gets. Their mouth watering traditional delicacies and the refreshing filter coffee (in the authentic steel glass) already have us looking at our calendars to save a date for a South Indian morning! 
Location | CP, Janpath & Select CITYWALK, Saket
Meal For Two | Rs 500
Check Out Their FB Page | https://www.facebook.com/hsbdelhi/ 
2. Wenger's Deli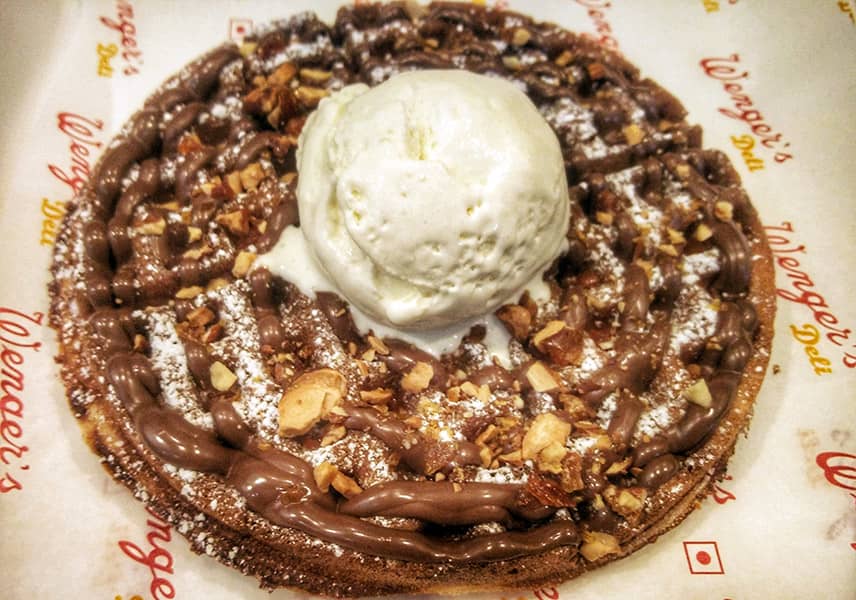 The quaint little place in the corner of Connaught Place is the perfect place for grabbing a yummy breakfast in the heart of Delhi. With their scrumptious varieties of salads, waffles, sandwiches, beverages and more, you can gorge on a wide range of delicacies at very reasonable prices and in one of Delhi's most loved places! 
P.S.- Their Nutella Waffles and chicken sandwiches are nothing short of divine! <3 
Location | A-22, Radial Road Number 3, Block A, Connaught Place
Meal For Two | Rs 400 
Check Out Their FB Page | https://www.facebook.com/Wengers-Deli-241702302544114/
3. Chaayos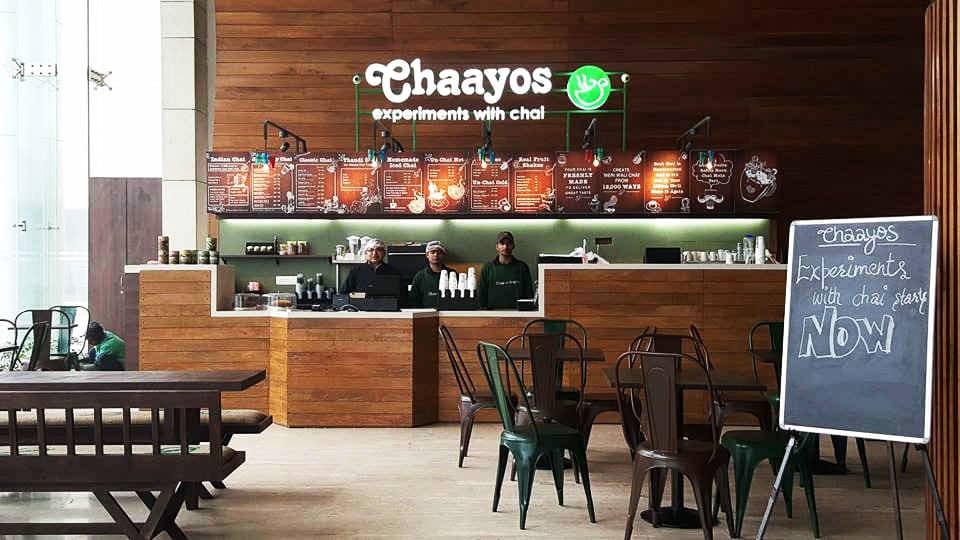 As the name suggest, the eatery is best for a nice early morning cuppa tea, along with a lovely breakfast with your loved ones. Spread across several locations in Delhi NCR, Chaayos is not only known and loved for its delicious food menu, but also its warm and inviting ambience that sets the perfect mood for a delightful day ahead! 
Location | Pacific Mall, Subhash Nagar, DLF Promenade, Vasant Kunj, HKV & Other Outlets 
Meal For Two | Rs 400
Check Out Their FB Page | https://www.facebook.com/Chaayos/
4. Bistro 57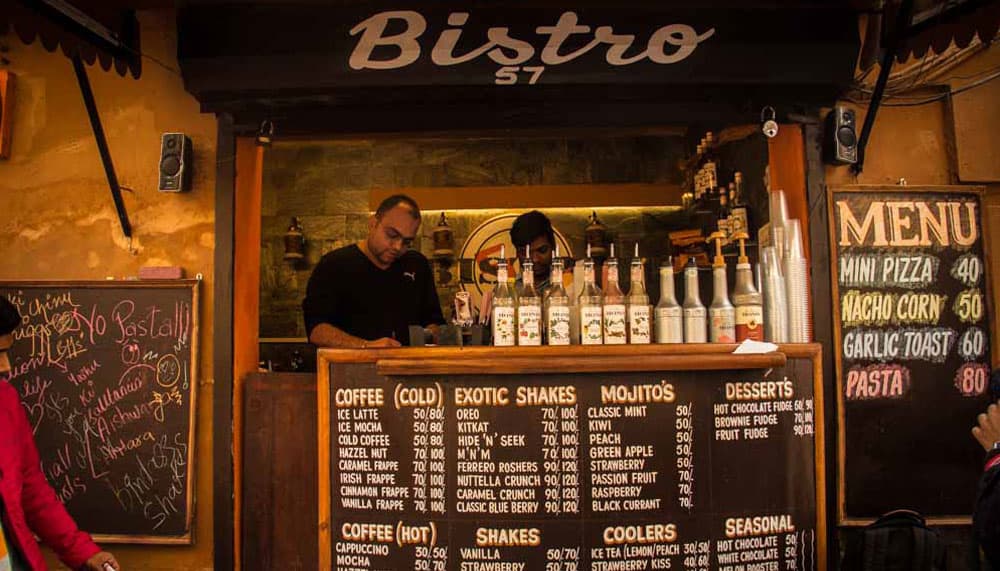 A hotspot for college students of North Campus, Bistro 57's motto is to make students happy through food - and we have to admit they live by it, and at unbelievably affordable prices at that. A popular milkshake spot for students, it offers a lovely breakfast menu in the midst of a vibrant environment, bubbling with the energy of DU-ites, ready to take on the day! 
Location | 37, UA, Jawahar Nagar, Kamla Nagar 
Meal For Two | Rs 150    
Check Out Their FB Page | https://www.facebook.com/Bistro57Delhi/ 
5. Chai Point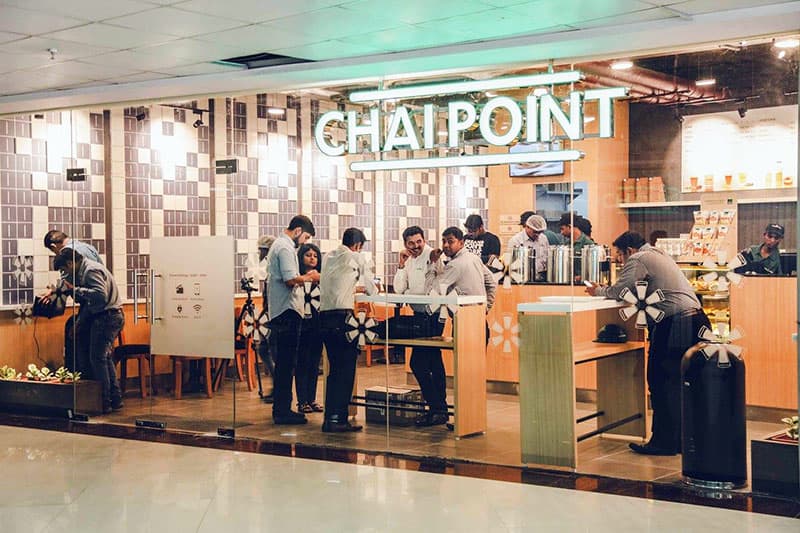 We definitely gotta thank Chai Point for understanding that India truly does run on chai! With their freshly brewed cups of tea that come in a mouth watering range of authentic flavours, and a desi food menu that goes perfectly along with your morning brew, we have to say Chai Point is an Indian's cup of tea! Head to Chai Point with your bestie for your daily dose of fuel for the rest of the day! 
Location | DLF Mall Of India, Noida, Saket, Rajiv Chowk Metro Station & Other Outlets
Meal For Two | Rs 200 
Check Out Their FB Page | https://www.facebook.com/chaipoint/
6. Andhra Bhawan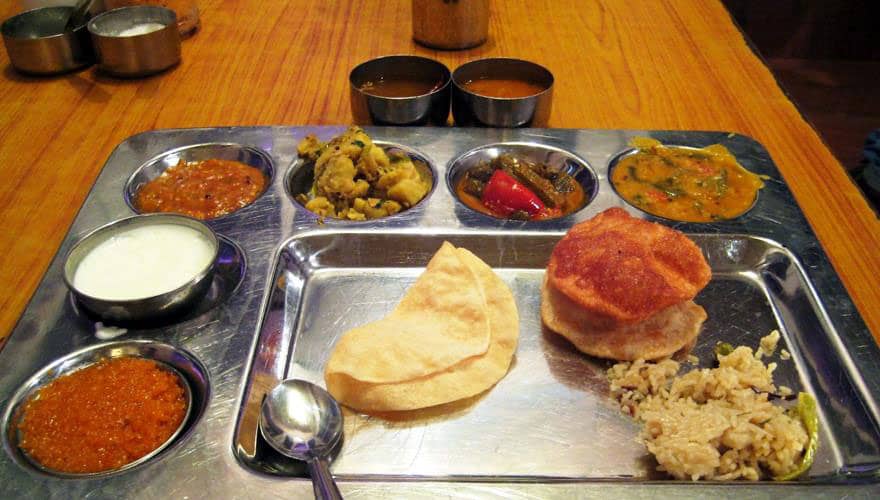 Another ridiculously affordable and even more ridiculously delicious eatery for all Delhiites' breakfast cravings, this is THE place to go to for the perfectly lavish desi breakfast! With their special thalis and the special Mutton Curry and Chicken Fry, Andhra Bhavan had to make it to the list of our fav breakfast places in the city! Also, they serve heavenly Hyderabadi Dum Biryani on Sundays, and we promise you it's worth waking up early for on a lazy Sunday morning! 
Location | No. 1, Ashoka Road, Near India Gate 
Meal For Two | Rs 200  
Check Out Their FB Page | https://www.facebook.com/AndhraBhavanCanteen/
7. Jain Chawal Wale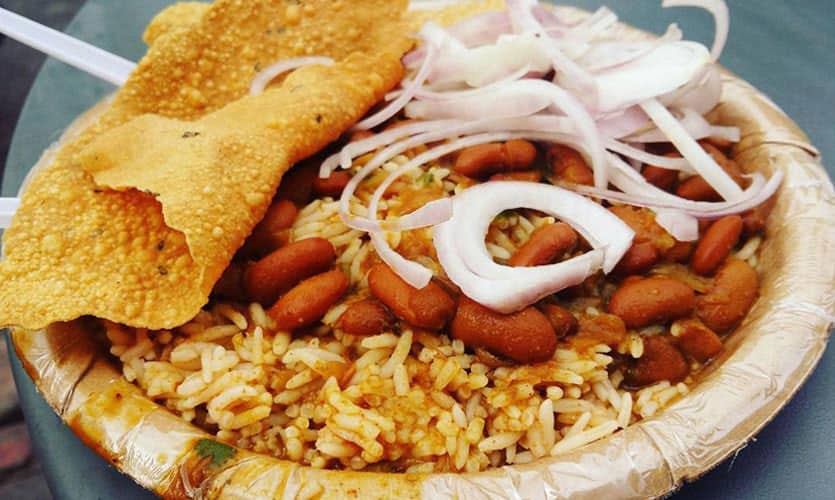 Extremely famous for their killer Rajma Chawal and Chhole Bhature, this busy little outlet in CP is perfect for those mornings you NEED a delicious plate of chhole bhature to function for the rest of the day! Their flavours and spices are just the way North Indians like it, and their modest outlet with tall tables to eat on add to the experience of the perfect street food breakfast. Do not miss the crunchy chips they provide with each dish for a yummier meal! 
Meal For Two | Rs 250
Location | 1/90, Baba Kharak Singh Rd, Block P, Connaught Place
8. Baba Nagpal Corner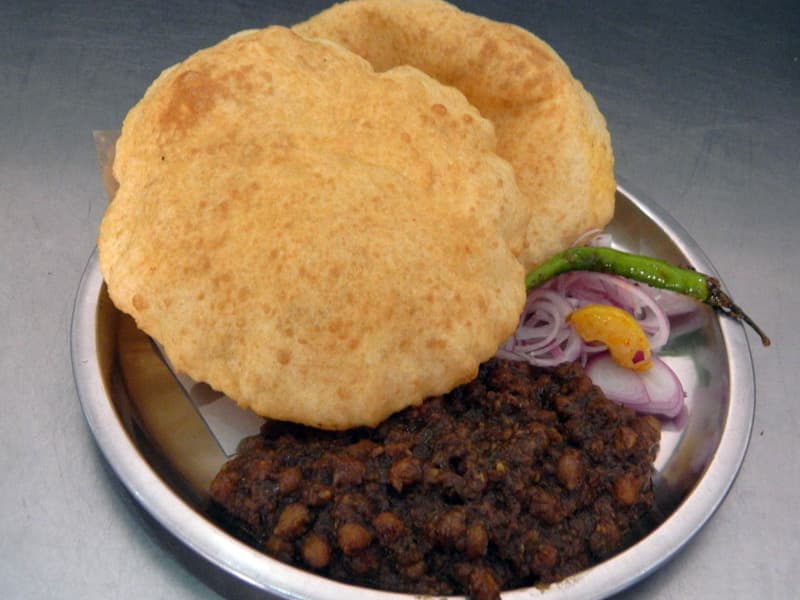 One of Delhi's best solutions for fixing major chole bhature cravings in the early mornings, the outlet is exceptionally famous among the chole bhature lovers across Delhi! Captivating just by the scent itself, the place serves amazing delicacies other than their main attraction, from Rajma Chawal to Shahi Paneer. The servings are massive, but you'll want to finish it all, as perfectly cooked as it is, and as reasonably priced! 
Meal For Two | Rs 110 
Location | 7/25, Old Double Storey, Gupta Market, Lajpat Nagar IV
9. Jain Coffee House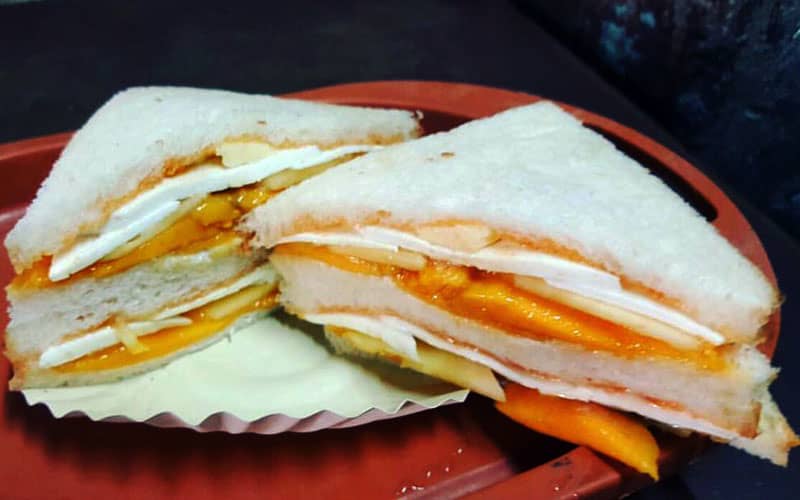 Amongst the old world charm of Old Delhi, Jain Coffee House serves to-die-for coffee varieties, and a delicacy unique to the joint - Fruit Sandwiches! Yes, you read that right.
Gorge on your favourite fruits made even tastier by being turned into yummy sandwiches, from mango, apple, pineapple and more. Samosa Sandwiches and Malai Toast are other super intriguing yet super tasty dishes found at the place! 
Meal For Two | Rs 250
Location | 4013, Raghuganj, Chawri Bazar 
So what are you even waiting for!? Fix a breakfast date with your bestie to start off your day on a delicious note!