Delhi
8 Handpicked Cafes In Pitampura For A Blissful Date With BFFs For Rs 700 Or Less
Pitampura is a locality brimming with small eateries that are just aching to be explored. So we, your guardian angels, thought of making the task a teensy bit easier for y'all and have curated a comprehensive list of all the places that the locals swear by to enjoy a nice and refreshing lunch date with besties when on a budget. Read through and start making plans for that much-needed gossip sesh with your fave person!
1. The Good Food Cafe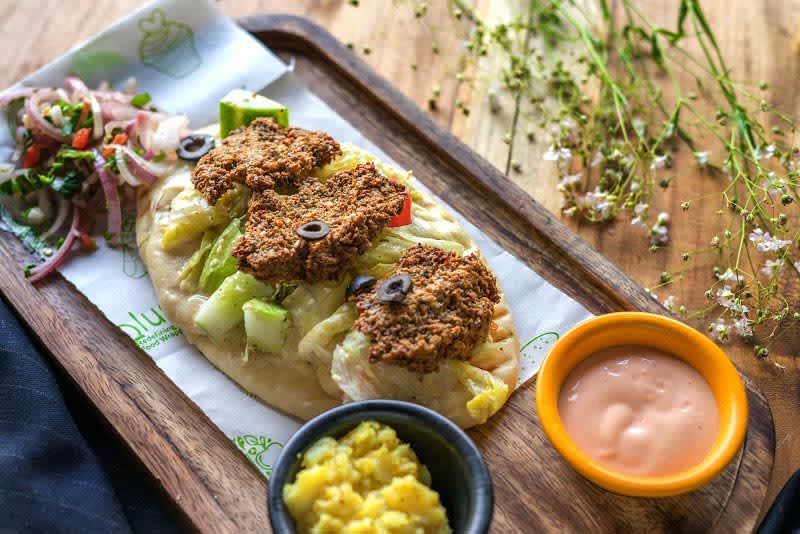 The Good Food Cafe is a quaint little place that exudes a rustic cottage vibe, reminiscent of childhood novels with its muted pastel tones, lovely wooden furniture, tons of potted plants and cute photo frames adorning the walls. This eatery is one of those rare places whose every corner is defo insta worthy. Furthermore, this joint is pet-friendly which means you can even bring along your furry friends to enjoy a meal. Their food is supposedly amazing with yummy Italian, Chinese, fast food and more cuisines finding a place on their menu. Do try their California Chicken Wings, Bruschetta and Spaghetti Aglio E Olio fosho while unwinding here!
Where | The Good Food Cafe - UG-1, Vardhman Big V Plaza, Opposite Fountain Chowk, Near M2K Cinemas
Meal For Two | Rs 650
Call Them | +91 9990 499 909
Timings | 8:30 - 3 AM
Check Out Their FB Page | https://www.facebook.com/thegoodfoodcafe/
2. Russmunch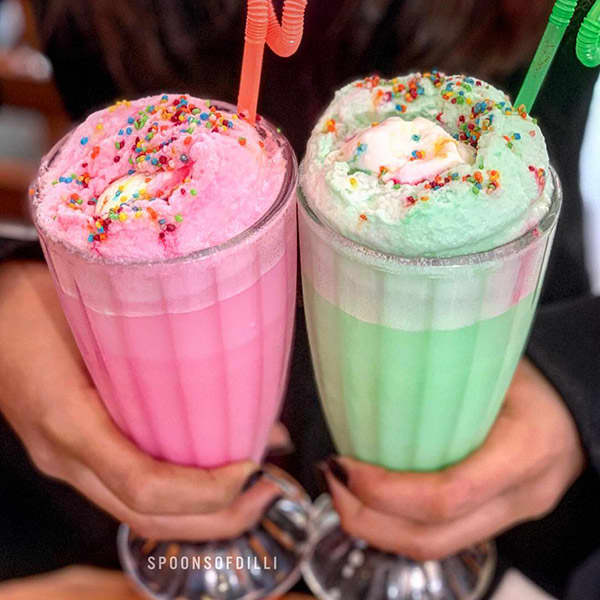 Picture Credits: spoonsofdilli
Russmunch in Pitampura is the perfect cozy nook to catch up with your gang over a scrumptious spread of mouth-watering dishes . When here, order their Paneer Veg Pizza, Trio Sandwich, Maggi Corn Butter Masala and a plate of Cheese Fries for the table. Plus, you should definitely try their colourful Ice Cream Sodas which are perfect for any weather!
Where | Russmunch - 8, Chanderlok Enclave
Meal For Two | Rs 500
Call Them | +91 9811 753 722
Timings | 10 AM - 11 PM
Check Out Their FB Page | https://www.facebook.com/rusmunch/
3. The Mustang Cafe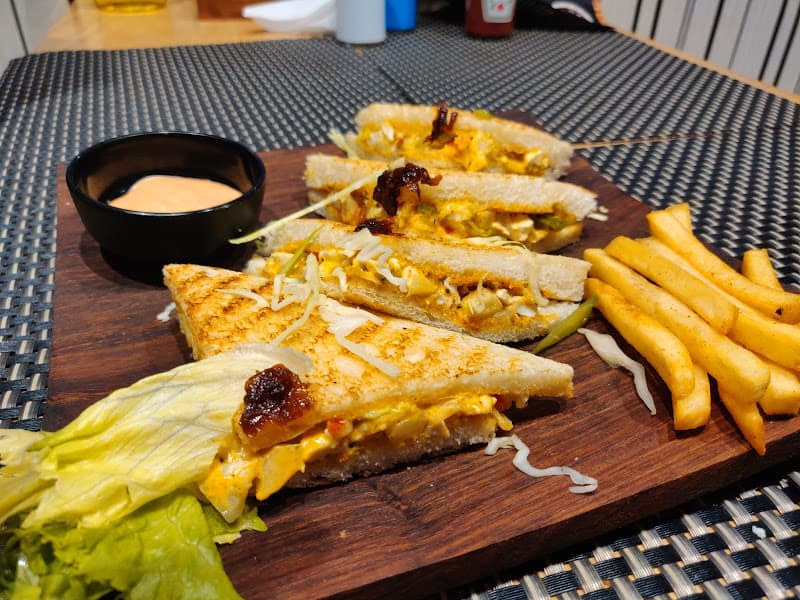 Picture Credits: naman aggarwal
The Mustang Cafe is a great place for a laid back coffee date with your BFF owing to its chill vibe. This gorgeous eatery is a perfect place for a hang with the gang and guarantees aesthetic and sun-kissed selfies for your insta feed. These guys have 2 affordable breakfast combos which have snacks like Coleslaw Sandwich, Cocktail Kebabs, Veggies Omelette and more. Their must-try dishes include White Sauce Pasta, Watermelon Mojito, Peri Peri Pasta and more which you gotta try while gossiping away with your pal! Fair warning: The restaurant is temporarily closed due to the global pandemic, so do call them up before visiting.
Where | The Mustang Cafe - ED-37A, Near Madhuban Chowk
Meal For Two | Rs 400
Call Them | +91 7840043043
Timings | 9 AM - 12 Midnight
Check Out Their FB Page | https://www.facebook.com/themustangcafepitampura/
4. Moroca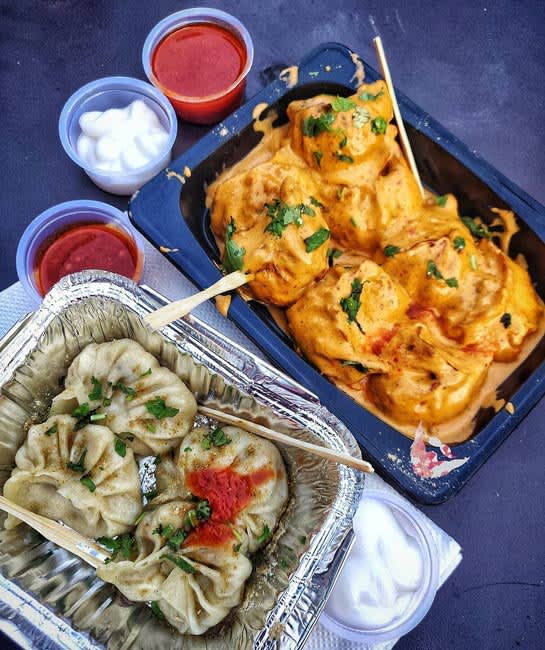 Picture Credits: the_beard_foodies
Moroca is the perfect place to grab quick bites with your friends when in the locality. It's a humble little joint operating out of a podium and a kitchen at the back. These folks serve a bevvy of mouth-watering rolls and momos, so we're itching to try their Lemon Chicken Roll and Volcanic Salsa Momos while gabbing with your squad!
Where | Moroca - Shop No 21, Garg Plaza, Opposite Keshav Mahavidhyalay, Sainik Vihar
Meal For Two |  Rs 500
Call Them | +91 9871397668
Timings | 11 AM - 11:30 PM
Check Out Their FB Page | https://www.facebook.com/morocarocks/
5. Waffle King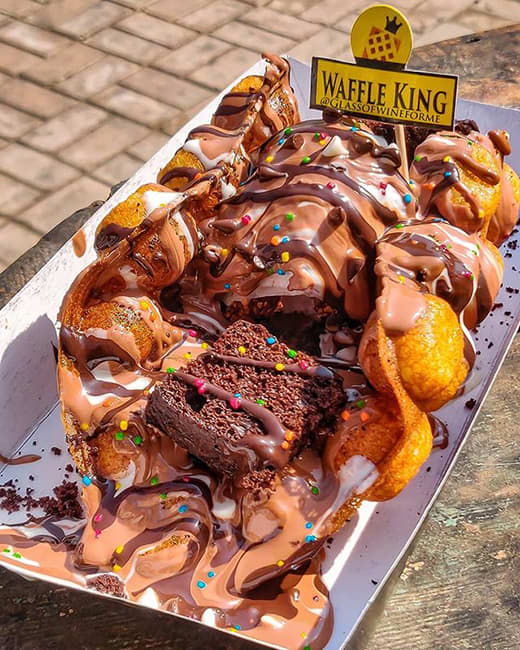 Picture Credits: glassofwineforme
Waffle King is a tiny waffle joint located in the hubbub of the city. It offers some of the best desserts in town with a variety of delicious flavours. Easy on the pockets and big on flavour, this place is a must-visit for all those who love Nutella Waffles. While you're there, you cannot miss out on their Oreo Shake, Blueberry Waffles, Vanilla Ice Cream and Death By Chocolate!
Where | Waffle King - 14, Chander Lok, Near Chunmun Mall
Meal For Two | Rs 350
Call Them |  +91 9711 587 373
Timings | 12:30 PM - 2 AM
Check Out Their FB Page | https://www.facebook.com/Thewafking/ 
6. Sankalp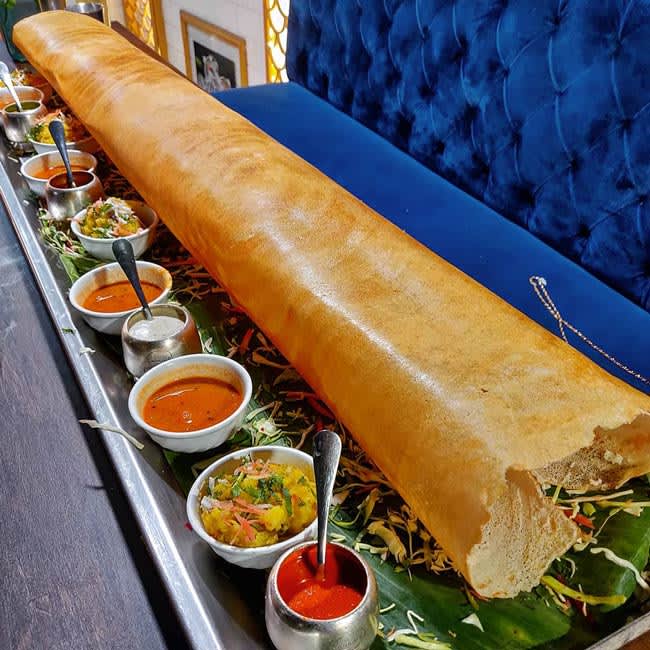 Picture Credits: flavoursofdelhincr
If you're a South Indian cuisine lover and can have it any time of the day, then Sankalp is the place for you. These folks will provide you with a fine dining experience without digging massive holes in your pockets. Their piquant dishes like Panchavarna Uttapam, Fried Idli and Military Ghee Roast Dosa will certainly make you a fan of this place. And when here, demolishing their 4-feet long dosa is defo a challenge worth undertaking!
Where | Sankalp - Shop No 4, Vaishali Main Road, Metro Pillar No 353, Near Kohat Metro Station
Meal For Two | Rs 700
Call Them | +91 9643 868 868
Timings | 11 AM - 11 PM
Check Out Their FB Page | https://www.facebook.com/SankalpRestaurantDelhi/
7. Dragon Hut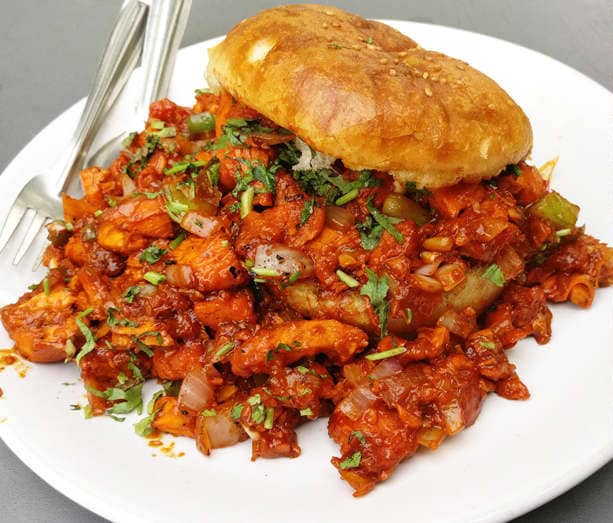 For all the bhukkads out there, this humble place will impress your taste buds like nothing before. This little food kiosk located in Pitampura does these oh-so-yummy overloaded Chicken Burgers that's sure to quell all your foodie cravings. Plus, these peeps also dish out other lip-smacking treats like Sweet & Sour Chicken, Drums Of Heaven, Veg Hakasaki, Paneer Chow Chow & more, all of which should be on your foodie bucket list for sure!
Where | Dragon Hut - AP Block Market, Near Corporation Bank ATM
Meal For Two | Rs 500
Call Them | +91 9716 434 567 
Timings | 11 AM - 11 PM
8. Giri Momos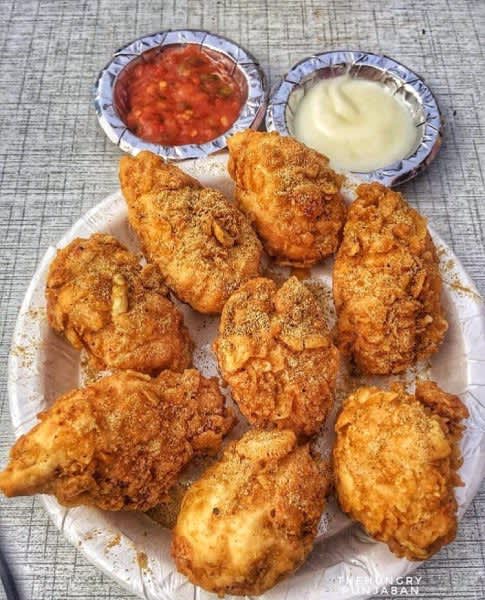 Picture Credits: thehungrypunjaban
This popular momos joint in Pitampura is our latest obsession these days, thanks to their myriad of delish momos. These guys even have different types of Mozzarella Cheese Momos like Tandoori Mozzarella Cheese Momos, Afghani Cocktail Mozzarella Cheese Momos or even KFC Fry Mozzarella Cheese Momos. So hop over to this place now with your BFF and grab your plate!
Where | Giri Momos - Shop 1, Rajasthali Market, Main Road
Meal For Two | Rs 300
Call Them | +91 9910 456 891
Timings | 5 - 10:30 PM
Ring up your squad and check out these amazing cafes in Pitampura to enjoy a blissful day with good food and company.