Delhi
Handpicked Eateries In Pitampura For A Blissful Date With BFFs For Rs 900 Or Less
Pitampura is a locality brimming with small eateries that are just aching to be explored. So we, your guardian angels, thought of making the task a teensy bit easier for y'all and have curated a comprehensive list of all the places that the locals swear by to enjoy a nice and refreshing lunch date with besties when on a budget. Read through and start making plans for that much-needed gossip sesh with your fave person!
1. The Burger Club
Picture Credits: riseofflavours
This burger chain has become the latest craze in town and are known for their big, juicy burgers. A great option for when you and your pals wanna grab a quick bite without hurting your pockets too much. They've got a lot of options for veg and non-veg burgers, wraps, salads and sides. Make sure to try their 4 kinds of fries - cheesy, loaded, crinkle cut and sweet potato!  
Where | The Burger Club - Shop 1603, Rani Bagh, Main Market Chowk
Meal For Two | Rs 850 Onwards
Call Them | +91 8267 942 192
Timings | 9:30 AM - 4:30 PM
2. Russmunch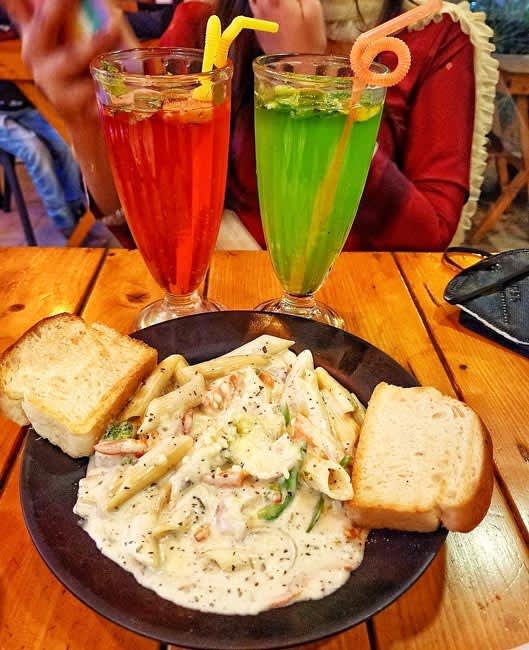 Picture Credits: spoonsofdilli
Russmunch in Pitampura is the perfect cosy nook to catch up with your gang over a scrumptious spread of mouth-watering dishes. When here, order their Paneer Veg Pizza, Trio Sandwich, Maggi Corn Butter Masala and a plate of Cheese Fries for the table. Plus, you should definitely try their colourful Ice Cream Sodas which are perfect for any weather!
Where | Russmunch - 8, Chanderlok Enclave
Meal For Two | Rs 500
Call Them | +91 9811 753 722
Timings | 10 AM - 11 PM
Check Out Their FB Page | https://www.facebook.com/rusmunch/
3. The Mustang Cafe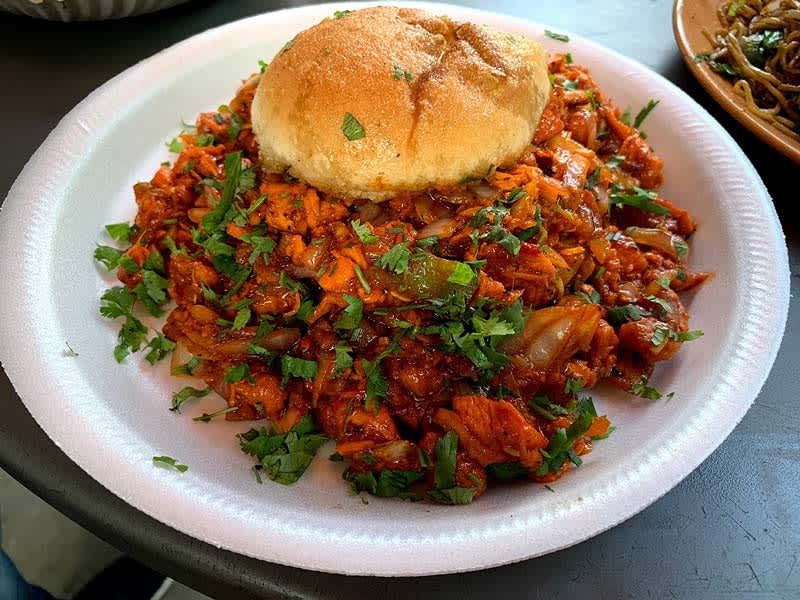 Picture Credits:  Chatpati Shikha
For all the bhukkads out there, this humble place will impress your taste buds like nothing before. This little food kiosk located in Pitampura does these oh-so-yummy overloaded Chicken Burgers that are sure to quell all your foodie cravings. Plus, these peeps also dish out other lip-smacking treats like Sweet & Sour Chicken, Drums Of Heaven, Veg Hakasaki, Paneer Chow Chow & more, all of which should be on your foodie bucket list for sure!
Where | The Mustang Cafe - ED-37A, Near Madhuban Chowk
Meal For Two | Rs 400
Call Them | +91 7840043043
Timings | 9 AM - 12 Midnight
Check Out Their FB Page | https://www.facebook.com/themustangcafepitampura/
4. Sardar-Ji-Baksh Coffee & Co.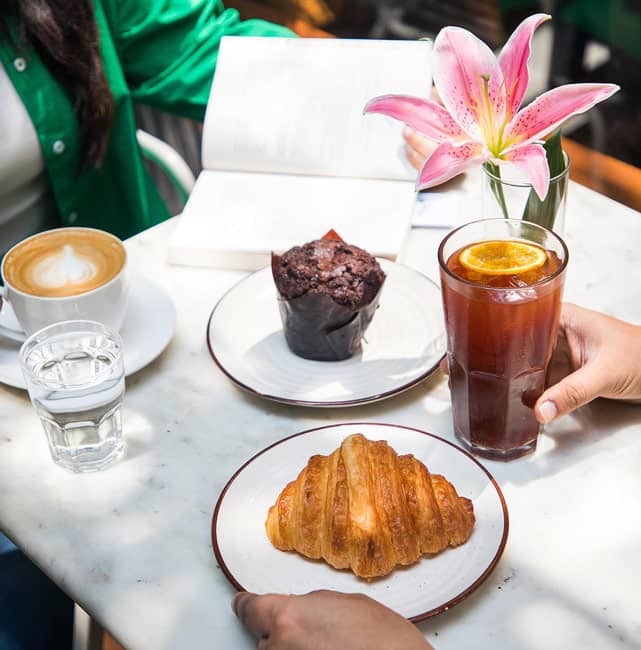 Looking for a pocket-friendly joint that serves amazing coffee and grubs in the area? Well, Sardar-Ji-Baksh is a no-brainer! Grab your friends and head here to sip on delightful coffee and baked goodies like croissants, garlic bread and muffins. And if you're craving more, then order some burgers, sandwiches and fries! 
Where | Sardar-Ji-Baksh Coffee & Co. - B-64, Ground Floor, Prashant Vihar
Meal For Two | Rs 950
Call Them | +91 9990 555 276
Timings | 10 AM - 11:30 PM
5. Giri Momos Center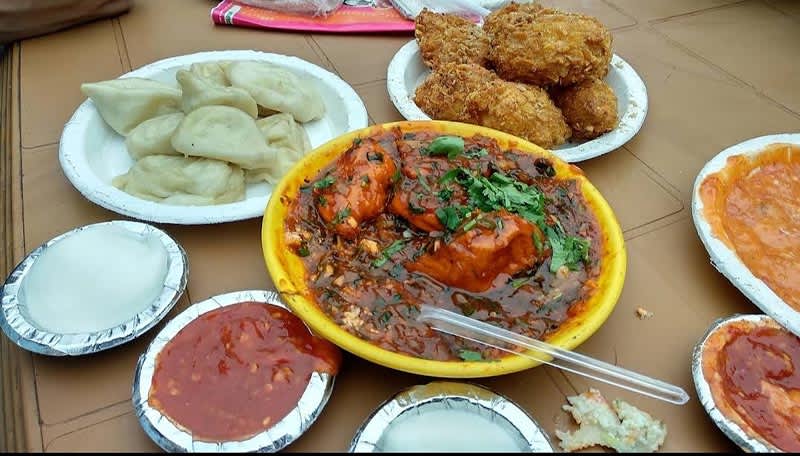 Picture Credits: Sakshi Keshari
This popular momos joint in Pitampura is our latest obsession these days, thanks to its myriad of delish momos. These guys even have different types of Mozzarella Cheese Momos like Tandoori Mozzarella Cheese Momos, Afghani Cocktail Mozzarella Cheese Momos or even KFC Fry Mozzarella Cheese Momos. So hop over to this place now with your BFF and grab your plate!
Where | Giri Momos Center-  House 26, S Center Block Nd, Near TV Tower
Meal For Two | Rs 300 Onwards
Call Them | +91 9910 456 891
Timings | 5 PM - 10:30 PM
6. Cafe Maddox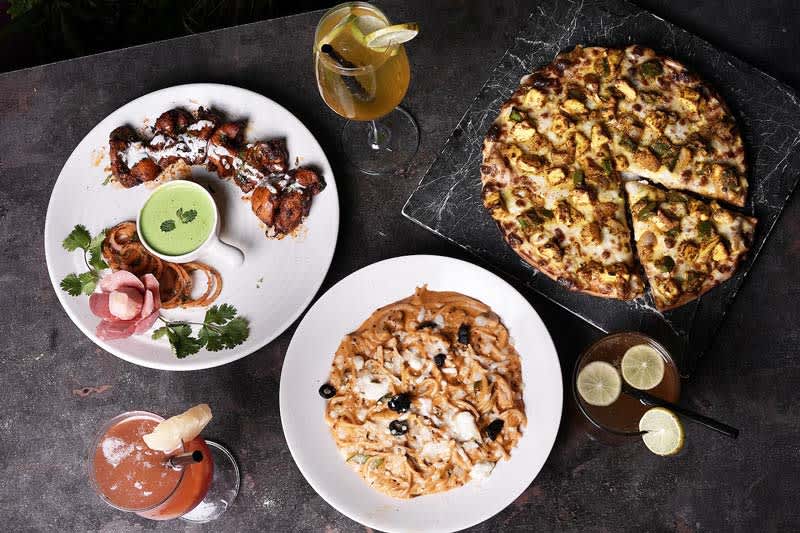 Cafe Maddox is a great place to visit with your dear friends on a nice day or a chill date with your bae. Their glass house-like interiors are perfect to be enjoyed on a bright sunny day with their delicious food and drinks. They've got an extensive menu which offers Cafe food, north Indian, Chinese and Italian. Some must-try items included Loaded Nachos, Chicken BBQ Pizza, and Pasta. 
Where | Cafe Maddox - 164, Kapil Vihar, Near Kohat Enclave Metro Station
Meal For Two | Rs 950 Onwards
Call Them | +91 9999 117 725
Timings | 12 Noon - 12:30 Midnight
7. Xero Degrees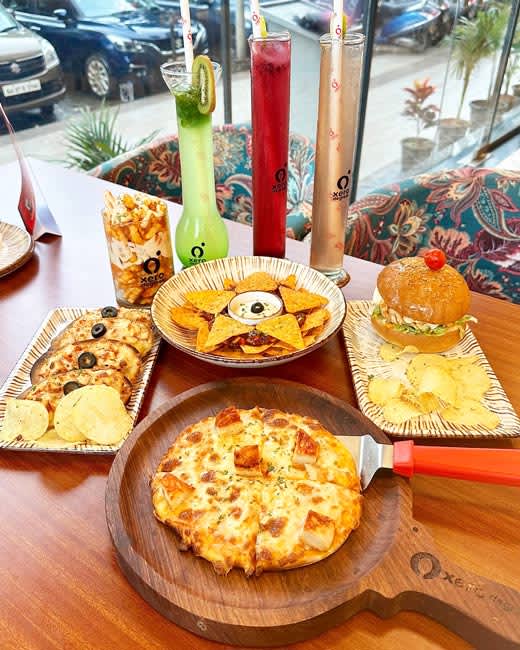 Xero Degrees needs no special introduction as it has become the crowd's favourite fast-food joint in the city. People have fallen in love with their thick shakes that are not just a treat for your palate but also your eyes! Our go-to order is Chicken Zinger, Sugo Rosa Pasta, Peri Peri Cheesy Fries and Baked Cheesy Nachos. 
Where | Xero Degrees - Plot 4, Ground Floor, Chanderlok Lok Enclave
Meal For Two | Rs 900 Onwards
Call Them | +91 9650 998 915
Timings | 11 AM - 11 PM
Ring up your squad and check out these amazing cafes in Pitampura to enjoy a blissful day with good food and company.