Delhi
9 Bengali Recipes To Try At Home That'll Make You Say 'Khoob Bhaalo'
West Bengal is synonymous with delicious food and decadent sweets. Food is an extremely important part of the Bengali culture and if you're a Bengali, you must be spoiling yourself with nosh-worthy authentic dishes every now and then! So, now that you have the time to spare, why not try making some of the best Bengali recipes and treat yo' self at home?
1. Aloo Posto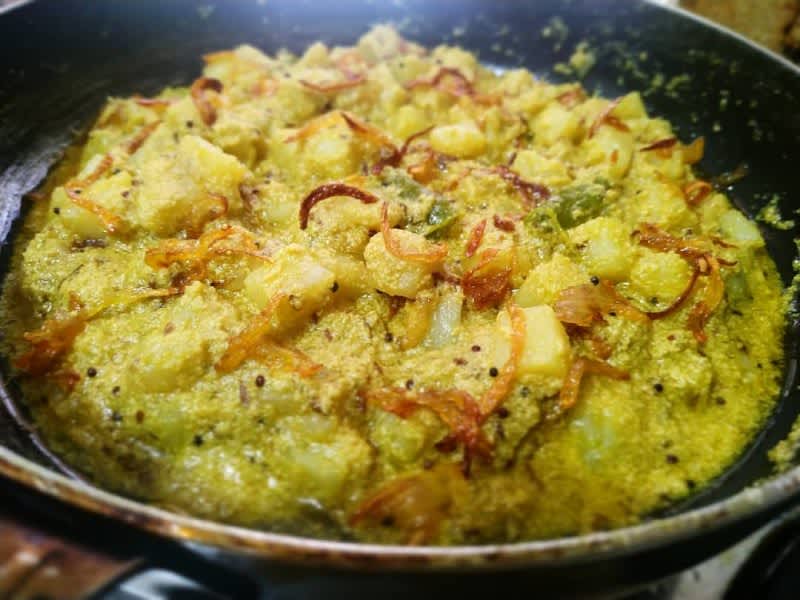 Picture Credits: chef_abhinandan
Posto AKA poppy seeds are loved by Bengalis everywhere and this dish is basically an ode to their love for potatoes and poppy seeds. Aloo posto is made with potatoes, roasted poppy paste and without any spices, onions and garlic. This is also a very light summer dish that will keep you full without making you feel bloated.
Here's The Recipe | Aloo Posto
2. Dhoka'r Dalna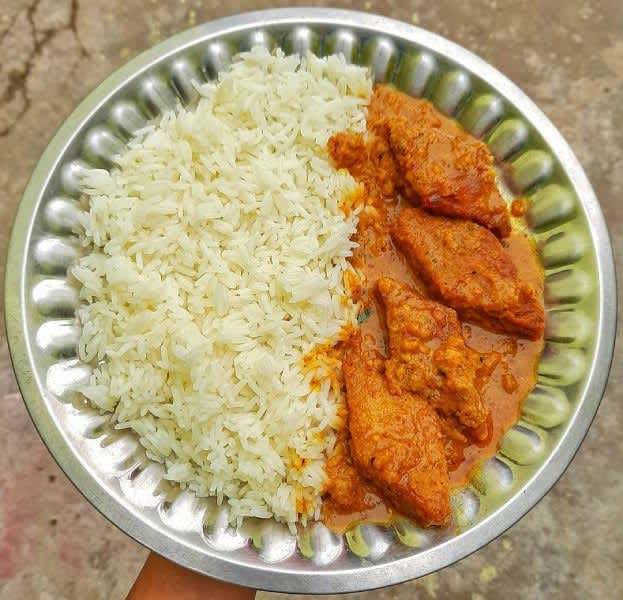 Picture Credits: spicytarian
Dhoka'r dalna is a classic vegetarian Bengali dish which is also made without onion and garlic, but with every bite, you'll feel like you're devouring something meaty. To make this, you need to soak Bengal gram overnight and turn into a paste in a grinder while adding a blend of spices. Check out the below recipe for all the deets.
Here's The Recipe | Dhoka'r Dalna
3. Radhabhallavi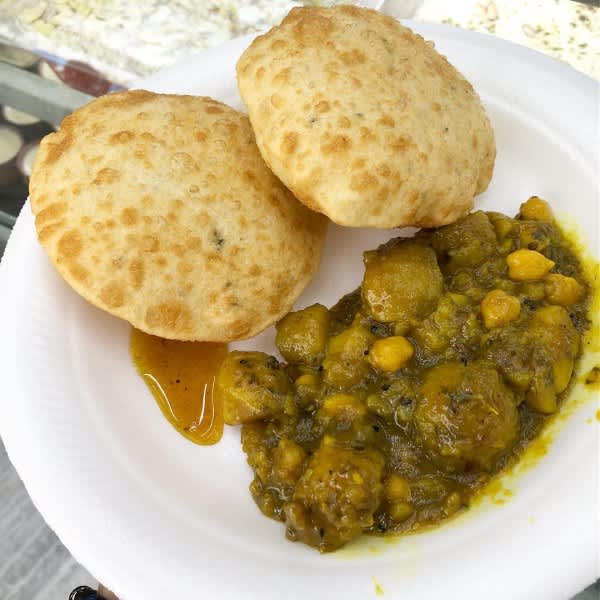 Picture Credits: markhamvegfoodie
Soft puris stuffed with a spicy dal filling - oh yes, we promise this tastes as delicious as it sounds! The main ingredients are refined flour, soaked urad dal, oil, salt, sugar powder, fennel and cumin seeds, dry red chilli, nutmeg, asafoetida and oil. Make sure you let the freshly kneaded dough sit for about minimum 20 minutes before making the puris!
Here's The Recipe | Radhabhallavi
4. Shorshe Ilish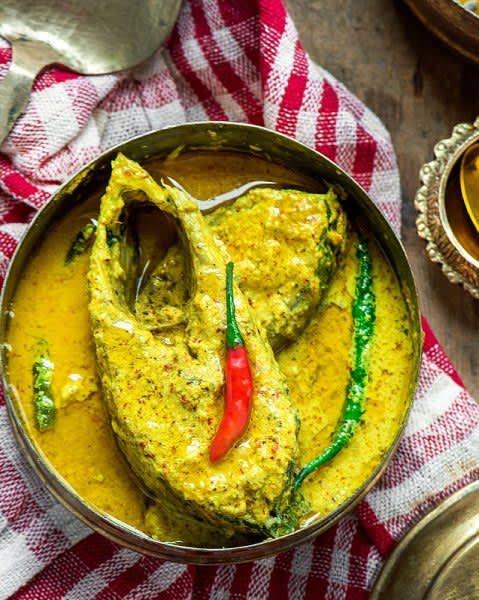 Picture Credits: rimleed
A Bengali meal is incomplete without fish and what's better than feating on this creamy and delightful dish made of hilsa (ilish) and roasted poppy paste that will please your palate like nothing else? Trust us when we say this is something you definitely wouldn't wanna miss out on.
Here's The Recipe | Shorshe Ilish
5. Kosha Mangsho
Picture Credits: baggygreensupriyo
This iconic delicacy is a treat for all the meat-lovers that is made especially during Durga Pujo. To make this rich mutton gravy, you'll need to cook it over low flame for a long period of time until the gravy becomes thick and the mutton pieces become soft and succulent. Devour this spicy treat with piping hot luchis and you'll fall in love with it!
Here's The Recipe | Kosha Mangsho
6. Rui Macher Paturi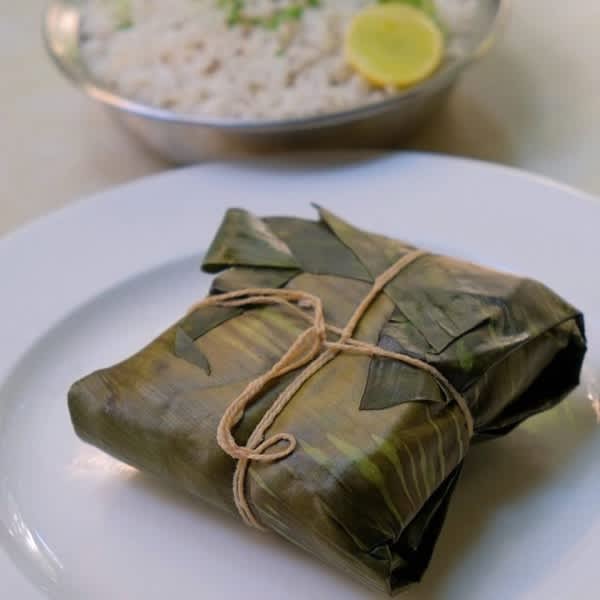 Picture Credits: premspune
Chunky pieces of rohu or rui maach are marinated with a mustard seed paste and an amalgamation of spices enveloped tightly in banana leaves and steamed without water for at least 10-15 minutes. Serve without unfolding the banana leaf and see the magic unfold once you start eating it.
Here's The Recipe | Rui Macher Paturi
7. Sandesh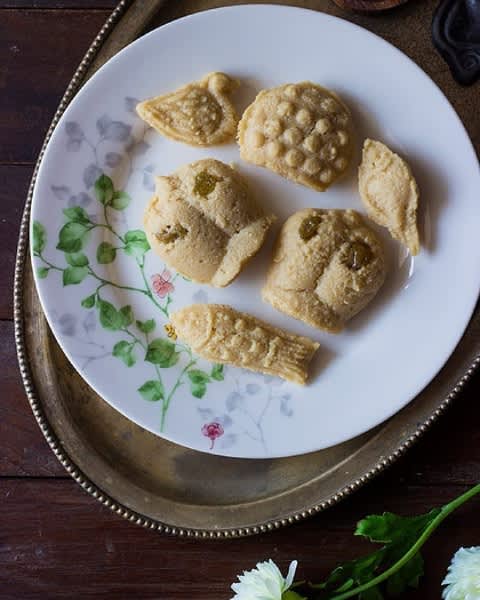 Picture Credits:notoutofthebox
Not a day goes by in the lives of the Bengalis when they don't have desserts. And, sandesh is one dessert where just one piece will never be enough. If you're craving something sweet, make this dessert with full cream milk, lemon, powdered sugar, cardamom, saffron and pistachios. Also, make sure you keep stirring the milk continuously to enhance the flavour.
Here's The Recipe | Sandesh
8. Gur Roshogolla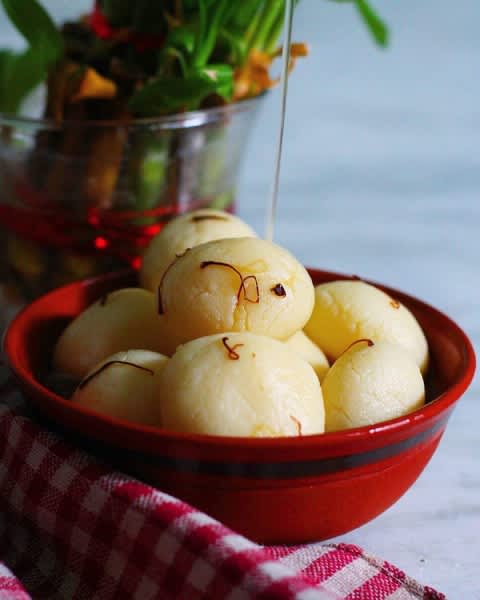 Picture Credits: missgastronomic
Give in to your sugar cravings by stuffing your mouth with soft and spongy gur roshogollas that we give full marks to every time we gobble it down! In gur roshogollas, no additional sweets and preservatives are added, thus, making it perfect for who are on a sugar diet!
Here's The Recipe | Gur Roshogolla
9. Chingri Macher Malai Curry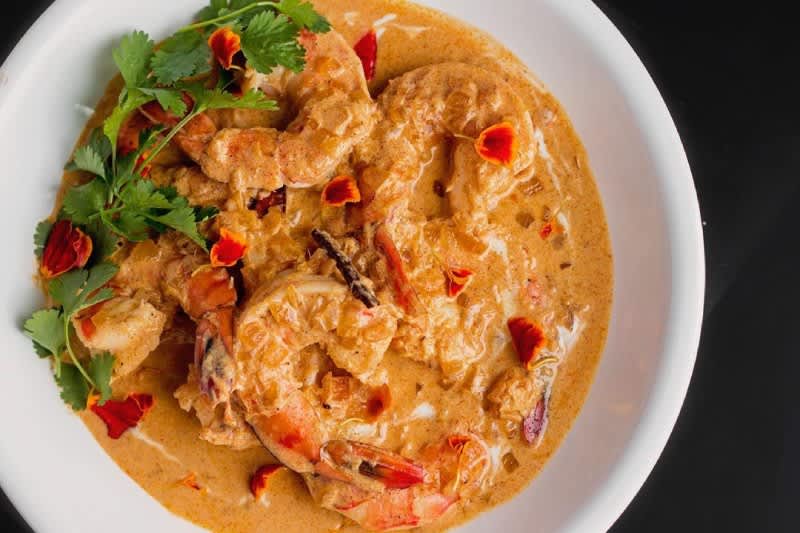 Picture Credits: spicedupmom
Did you even think we'd finish off this list without telling you about chingri macher malai curry?! This fine delicacy holds a special place in our hearts and truth be told, we just can't get enough of it. To make this, you need big sized prawns, coconut milk, chopped onions and tomatoes, ginger and garlic paste, garam masala and cumin powder, bay leaf, red chilli, turmeric powder, Kashmiri red mirch powder, salt, sugar, green chilli, mustard oil and ghee.
Here's The Recipe | Chingri Macher Malai Curry
So, now that we've told you guys about our fave Bengali recipes, we'd love for you to try it out as well for a delicious feast at the comfort of your home!