Delhi
9 Beautifully Picturesque Places To Visit Across The Country After The Pandemic Ends
Missing out on our summer getaways this year, all we can do is just stare at splendid views on our screens and whine about COVID-19 spoiling all our 2020 plans. So, we've created a list for you of the most spectacular destinations you must visit in India in a Corona-free world (we hope that happens soon!). Scroll on and bookmark away!
1. Dawki, Meghalaya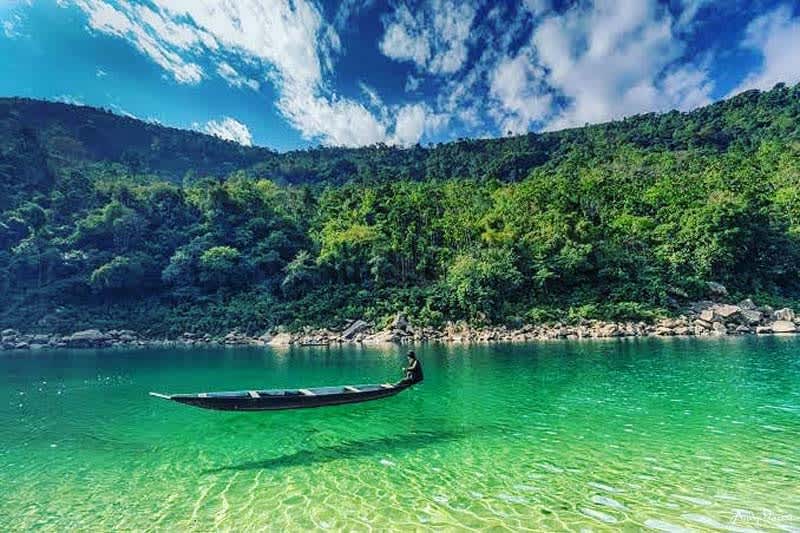 Picture Credits: fact_browser
Located in the East Khasi Hills of Meghalaya, the place is called the cleanest village in Asia! The village is admired for its picturesque natural beauty, serenity and calm atmosphere. Don't act surprised if you see flowering orchids dangling from the trees and hedges as Meghalaya is all about lush greenery and being close to nature. Plus, did you SEE that totally transparent and glass-like river? OMG!
2. Irshalgad, Maharashtra    

Picture Credits: wanderwithsneha
Wear your best shoes, carry enough water and snacks and you're good to go right here! Irshalgad is a fort located between Matheran and Panvel to be seen only after a trek of 6.5 kms out and back, but it's all WORTH IT. It's a fantastic sight to watch, especially in the monsoons. Imagine having a cup of hot tea with a view like this *starry-eyed*!
3. Munsiyari, Uttarakhand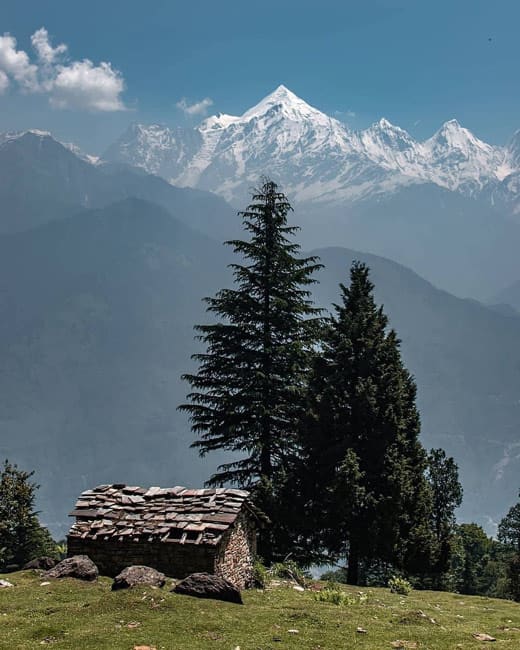 Picture Credits: neeraj_0612
Cosily nestled in the snow-capped peaks of the Himalayas, Munsiyari is popular with adventure enthusiasts and trekkers as this isn't your regular joe hill station. With mustard fields, beautiful waterfalls and the scenic view of small roadside villages and Panchachuli peaks, the view here is to die for!
4. Ziro, Arunachal Pradesh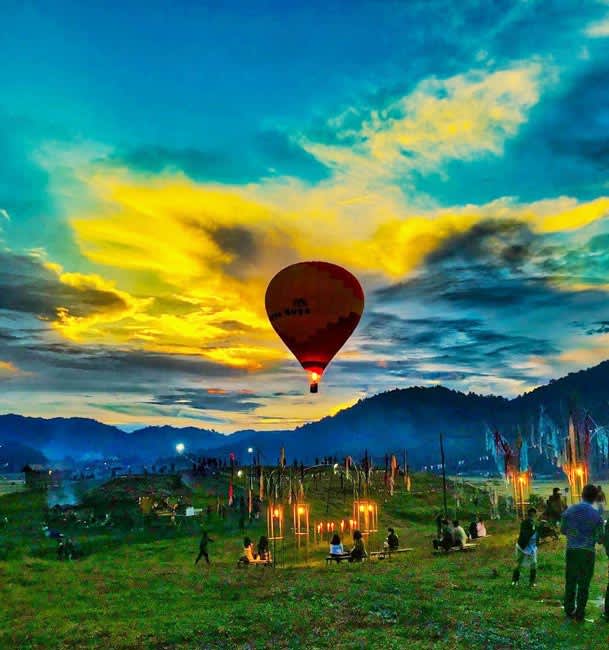 Picture Credits: pratik.rajoria
One of the most undiscovered and underrated gems of North-East India, the vibe of this place is gonna transport you to some other dimension. If the most eco-friendly and close to nature location had one word for it, it would be 'Ziro'. It's a peace-seeker's paradise as a quaint old town in Arunachal Pradesh and is home to a unique tribal group. Also, don't miss out on the Ziro festival of Music where independent artists come to showcase their exquisite talent!
5. Nubra Valley, Ladakh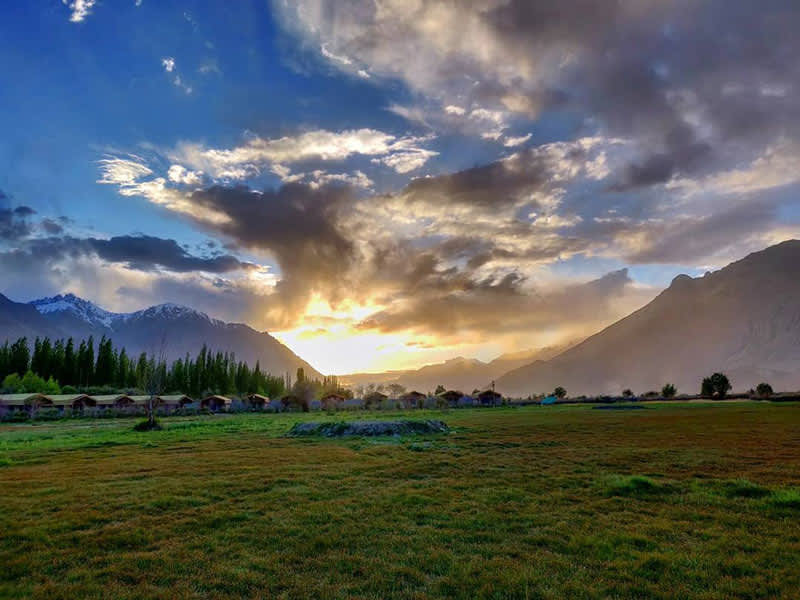 Picture Credits: utkarsh516
Nubra Valley offers overwhelming scenery with villages surrounding arid mountains, sand dunes, monasteries, an austere ruined palace and an entirely different culture to discover. The valley has plenty to offer to adventure enthusiasts and has some of the most spectacular landscapes in the world! This is the perfect place for biking fanatics to boot, so make sure you explore this place for sure!
6. Kaala Patthar Beach, Andaman & Nicobar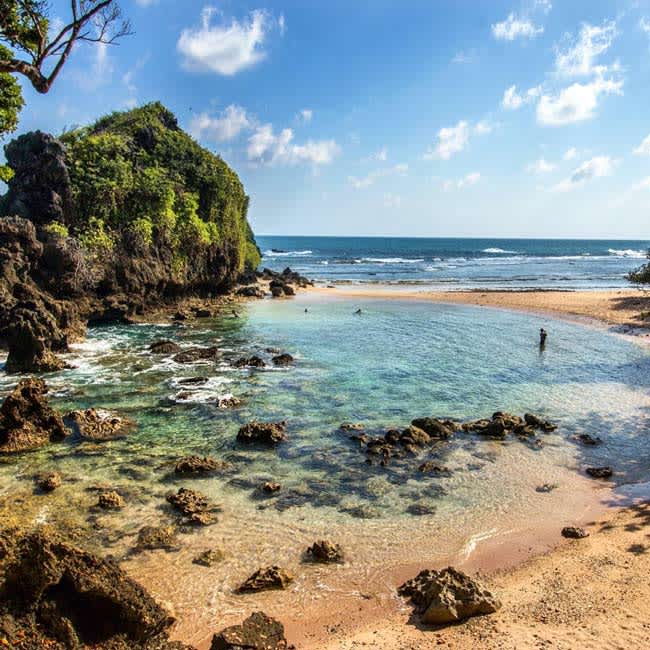 Picture Credits: bitsober
Kaala Patthar beach is small and under-explored, but a very charming place with the cleanest blue waters and the perfect place to engage in some water sports like snorkelling. It sits pretty in Havelock Island, a part of Andaman & Nicobar, a heavenly abode with lovely white sandy shorelines, making the beauty of the place unmatchable. Beach lovers, where you at?!
7. Wayanad, Kerala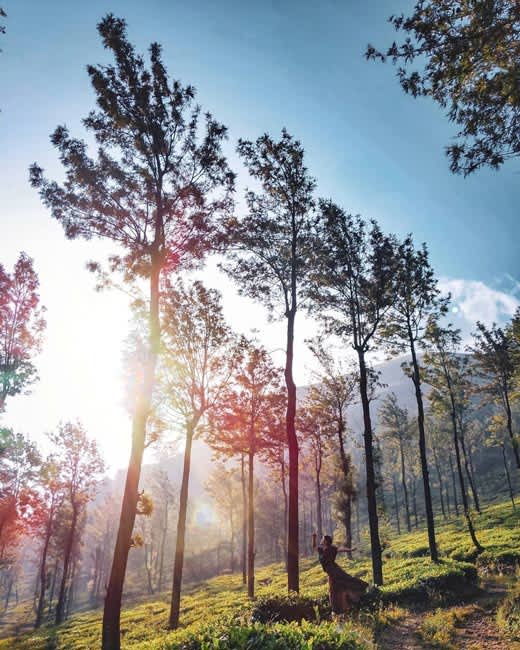 Picture Credits: mishti.and.meat
Follow your heart and let it guide to Wayanad, the utmost serene place where the sunsets are to die for! This place is going to make your heart fill with happiness at wonder at the beauty of our incredible India. This hill district of Kerala will give you the most amazing memories to bring back home, so make your plans for next year!
8. Ross Island, Andaman & Nicobar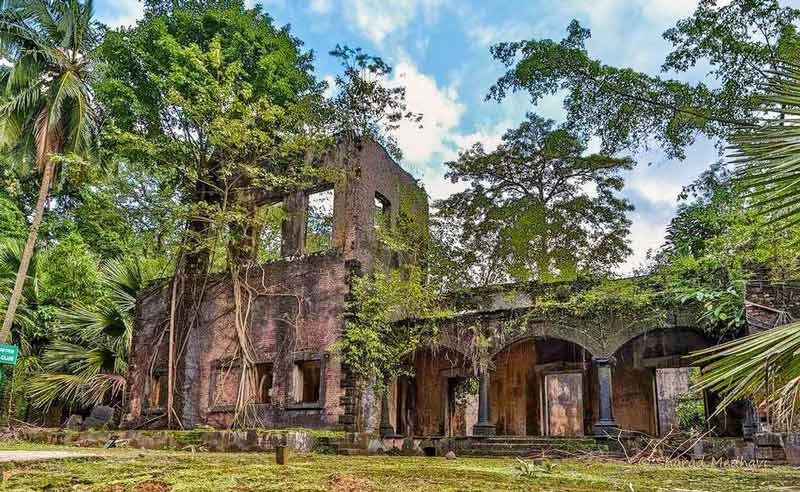 Picture Credits: thrillophilia
Previously a settlement of Britishers, it takes you back in time and makes you feel nostalgic seeing the historical ruins of grand churches, the Ballroom and the Govt. House of that time. The island, apart from having the spectacular view of the ocean, also has a tinge of a rustic feel to it with a great variety of wildlife. It's undoubtedly one exceptional island and deserves to be on your bucket list!
9. Tabo, Himachal Pradesh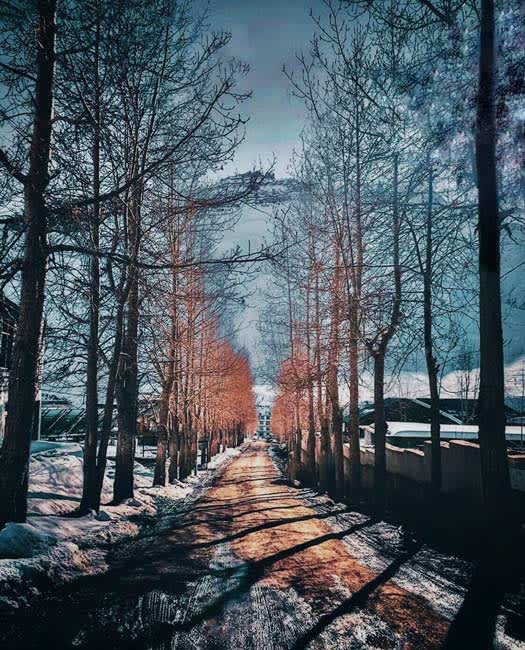 Picture Credits: thatmillennialladka
Tabo is a small and unbelievably beautiful town that surrounds a Buddhist monastery, which is said to be over a thousand years old - woah! Unexpected bursts of green trees make it seem spectacularly striking to eyes and we, for one, are absolutely going to visit this place soon! How about you?! 
We know, just these few locations won't do justice to the countless stunning locations that India holds, but first, let's try to tick these off the list, right?!