Delhi
9 Bang-On Reasons To Head To The Shopping Paradise Boho Bazaar This Weekend!
If you haven't heard about Boho Bazaar yet, then you've been living under a rock. But fret not, for, in the next 5 minutes, you'll get pretty darn excited about this shopping extravaganza. Gear yourselves up to forget your window shopping days as 50+ exhibitors from across the country will offer upto 70% discounts on their fantastic products. There's going to be scrumptious food to relish and melodious tunes to soak up. This flea market is about shopping and so much more. Your time here is going to be a major highlight of your social calendars of the year and if you're wondering why, keep reading on!
1. There's Free Entry - So Come One, Come All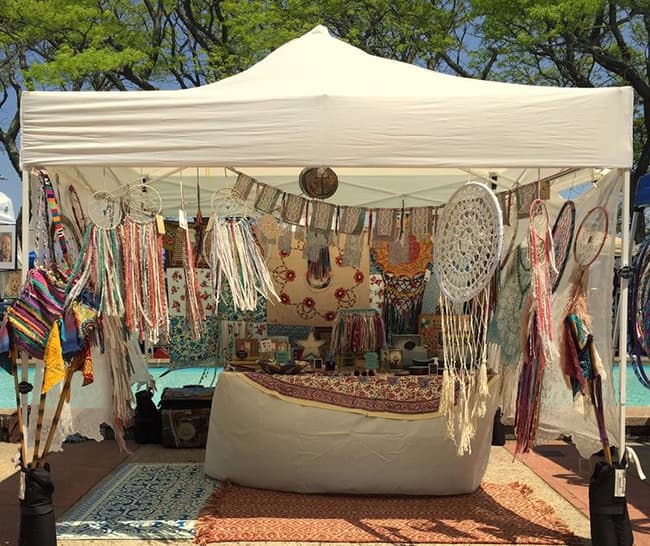 This fiesta is like none other that you've been to before because the entry to this thrilling fair is absolutely freaking FREE! How cool is that? Boho Bazaar is set to start your year on a joyful note and you can be a part of this ride without sparing a penny. So hop over in herds, bring all your friends and their moms to this stupendous carnival!
2. Grab 1+1 On Bira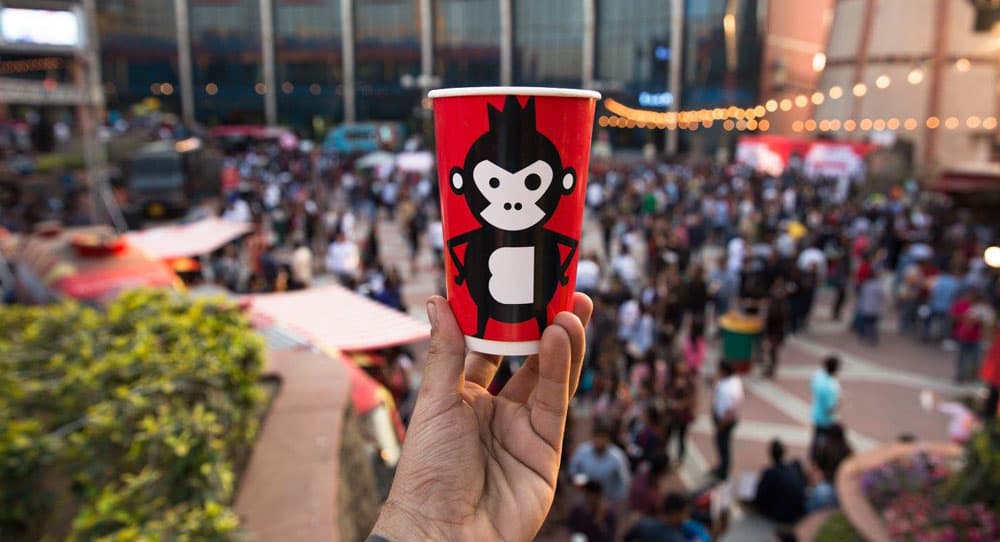 If booze is what gets your buzzing, Boho Bazaar is where you need to be heading. Y'all can sip delish winter cocktails and mulled wine or chug tons of beer. And another reason to jump up in joy is the cool offer on beer that'll be available here. There'll be a 1 + 1 offer on Bira up for grabs on BOTH DAYS OF THE FEST, which is absolutely awesomesauce!
When | Saturday & Sunday, 19th & 20th January
Timings | 11 AM - 11 PM
3. EVERYTHING On Offer Here Will Be On Discount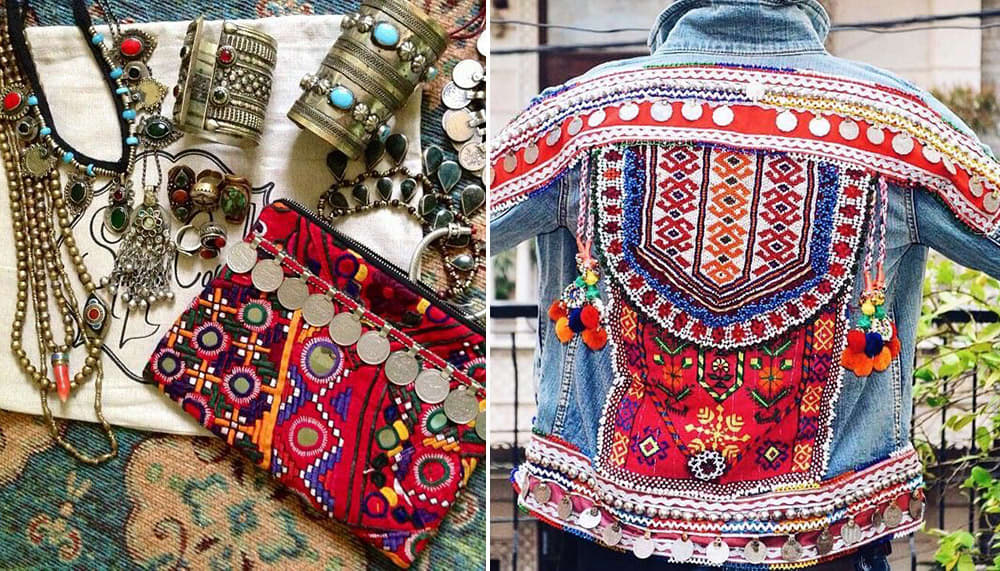 If you thrive on slashed rates, then your hearts will start racing at meteoric speed after we tell you this awesomesauce news. Over 50 exhibitors from across the country are gonna be stationed at this carnival and will be offering upto 70% discounts on (hold your breaths) everything. This is not a drill people! You can get your hands on spectacular products from brands like Mad Fat Monkey, Arabellaa, Neha Doodles, POPxo Shop and so many more all at heavily slashed prices!
4. 10+ Homegrown Bands & Artists Will Be Performing Live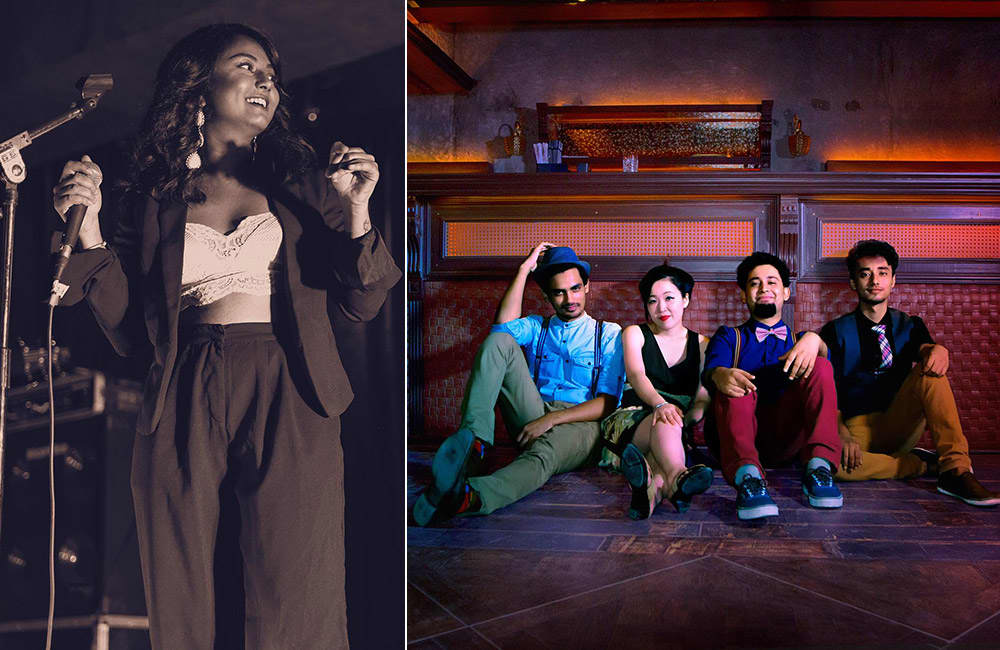 The vibe at this carnival is going to be electric with live performances by 10+ homegrown bands and artists. If you get a kick out of concerts, then prepare yourselves to raise your hands up in the air. You will have a lit AF weekend dancing to the tunes of ah-mazing artists like K Sohl, Sejal Morris Collective, Chezin, Calvin Wumbaya and so many more. We're going to make sure to put on our dancing shoes and you must too!
5. You Can Bag Funky Earrings From Tassel To Feather & More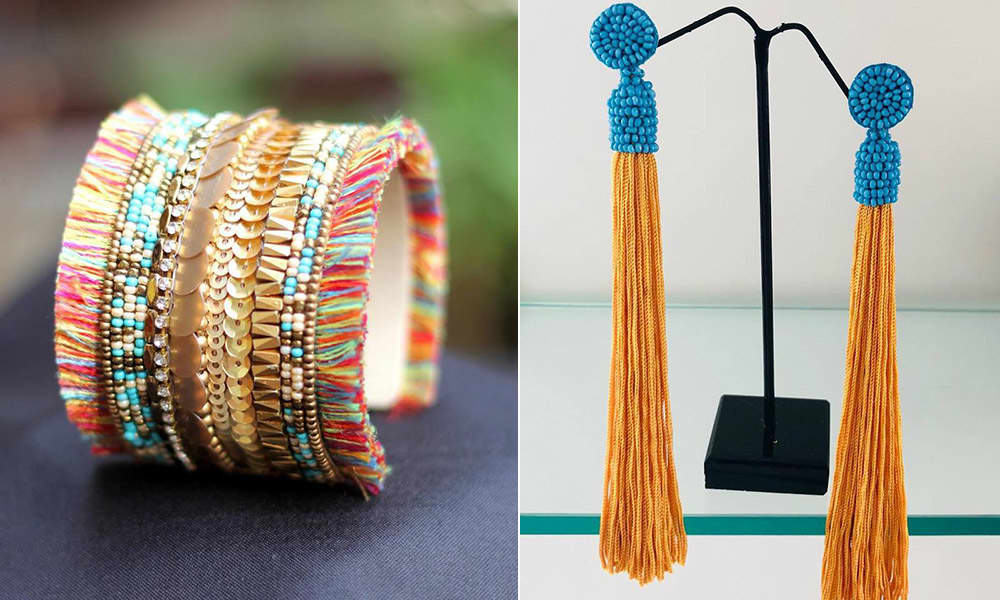 We're amped up about bedazzling our jewellery boxes with the trendiest accessories. Chicas, you'll get to hoard the coolest and the quirkiest earrings, rings, necklaces and tons of other funky things from brands like A'gossip, Bani Thani, Malasri and many more. What's got us excited is that you can own these lovely pieces at dreamy discounted prices. With those gorgeous earrings, your OOTDs are gonna go up several notches so be prepared to handle the Insta fame that'll follow!
6. It'll Be A Stationery Hoarder's Paradise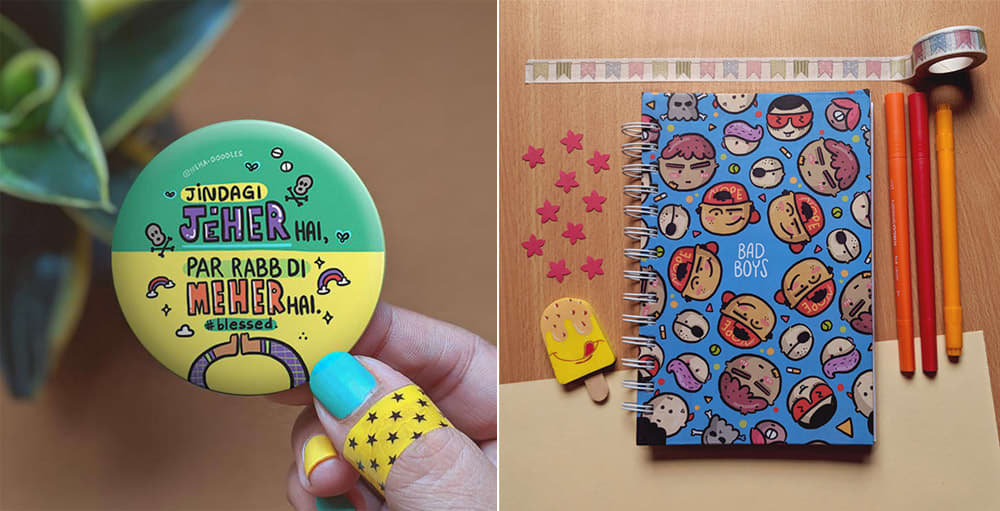 This banging festival is going to be a stationery hoarder's haven. Stellar stationery brands have been scouted and invited over to Boho Bazaar. From artsy diaries to delicate greeting cards and poppin' posters to funky badges, they've got it all for you. There's going to be an abundance of creative products from incredible brands like Paperkami, Mad Fat Monkey, Neha Doodles, POPxo Shop, Crease and plenty more. You're gonna have a hard time resisting, people!
7. You Can Try Your Hand At The Coolest Workshops Ever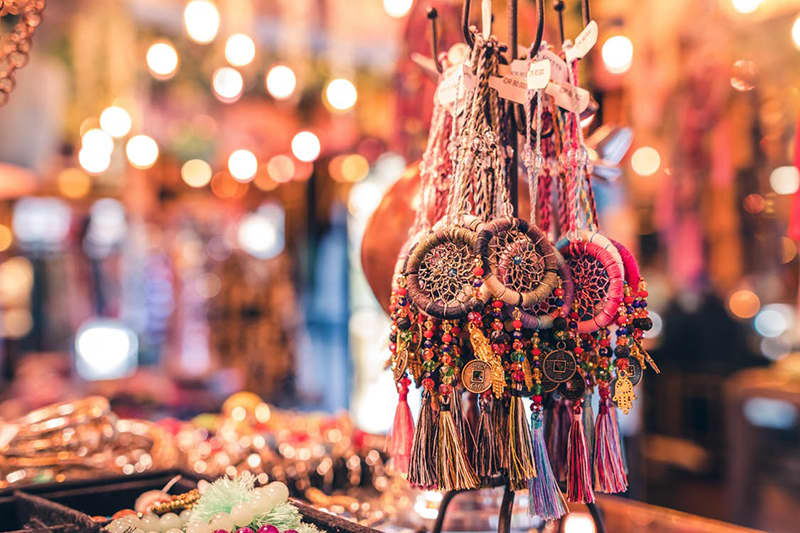 Your hands are not just going to be full of shopping bags because there's gonna be many wonderful workshops to try your hands at here. You can't miss out on the kickass doodling class hosted by Instagram celeb Neha Doodles or the hipster dreamcatcher-making workshop. Whether you try your hands at nail art or participate in a book swap, these fun activities will keep you super entertained!
Sign Up For The Dreamcatcher-Making Workshop Here | https://docs.google.com/forms/d/e/1F
Sign Up For The String Art Workshop Here | https://docs.google.com/forms/d/e/1FAIp
Sign Up For The Dot Mandala-Making Workshop Here | https://docs.google.com/forms/d/e/1FA
Sign Up For The Coffee Painting Workshop Here | https://docs.google.com/forms/d/e/1FAIpQL
8. There'll Be A 20 Ft. Long BBQ Grill & Food Trucks To Check Out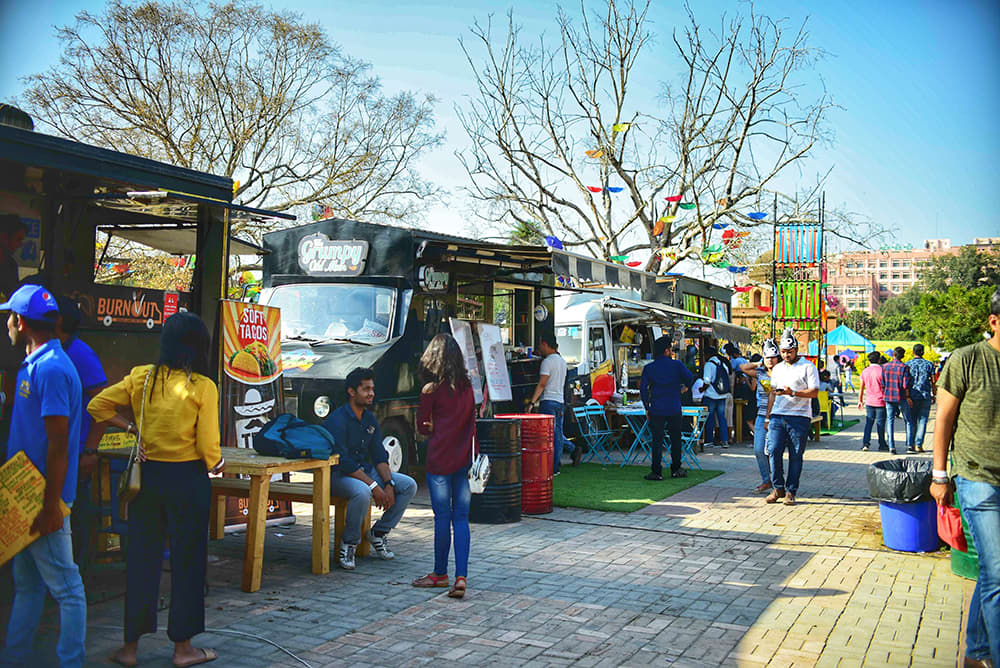 No celebration is complete without food and this legendary fiesta is gonna be dishing out yummies like there's no tomorrow. If we're being honest, food is our sole reason for socializing and you're not gonna regret coming out to this fiesta. Our mouths are already salivating at the thought of the 20 ft. long BBQ grill that'll offer some juicy kebabs and whatnot. Your grub snaps will make all those who don't come here very jealous!
9. You'll Get To Indulge In Fun Book Swaps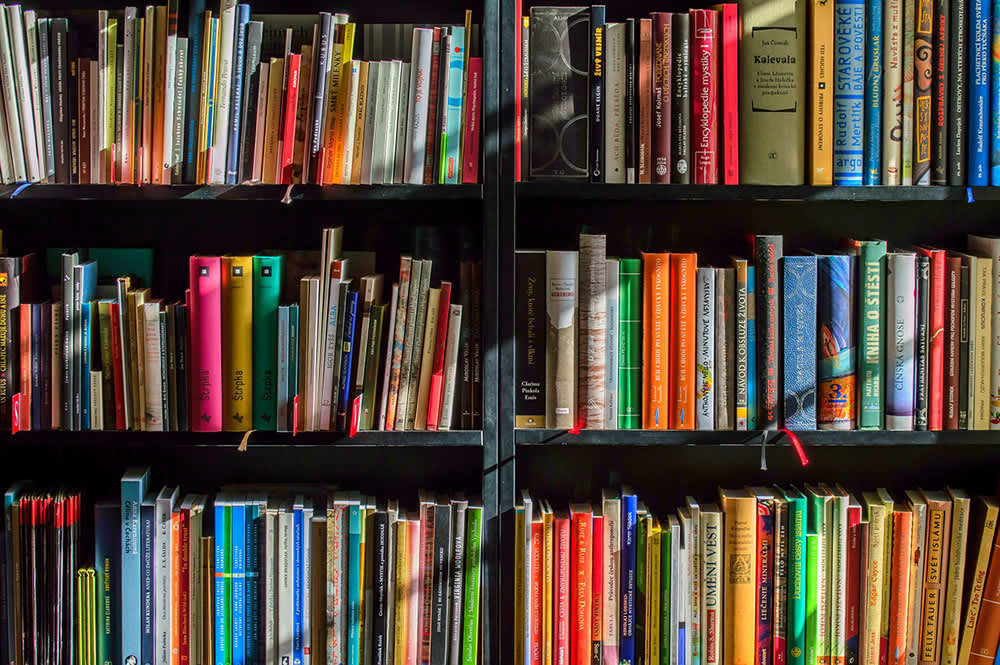 Bookchor is marching towards this rad fest for the most awesome book swap ever and we're filled with so much happiness. Bibliophiles have a major reason to rejoice at Boho Bazaar as you can be a part of the most epic book swap in the history of forever. So bring your beloved reads and exchange 'em with a stranger at the fete. You can also expand your personal library by buying second-hand books from 'em at darn low prices!
Your weekend plans are sorted with Boho Bazaar. Head over to this iconic fiesta and relish in the goodness of discounted shopping, hearty food, soulful music and memorable experiences!
Where | The HUB - DLF Promenade, Vasant Kunj
When | Saturday & Sunday - 19th & 20th January
Entry | Free
Timings | 11 AM - 11 PM
RSVP On FB Here | https://www.facebook.com/events/797053314001173/