Delhi
9 Best And Awesome Places To Eat At For A Dose Of Nostalgia @ PVR Priya Market
Guess who's back, back again. We're back to tell our friends about this gem of a market tucked away in Vasant Vihar. Basant Lok Market, also popularly called by the locals as Priya Market is the latest addition to our trousseau of treats. This vibrant area is flanked by many great options for your next day out with the gang. So give this a quick, drool-worthy read to sort out your next foodie outing!
1. The For'est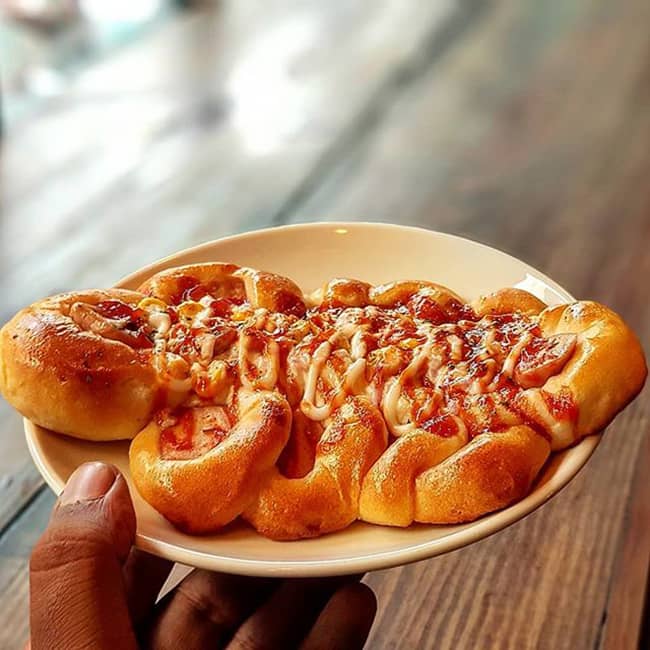 Picture Credits: thetastinggentleman
If y'all haven't been living under a rock, you know that the world is going gaga over Korean everything. So whether it's grooving to the tunes of BTS (hola ARMY!) or immersing oneself in the mellow flavours of Korean cuisine, everyone wants a slice of Korea. This cutesy bakery has blessed us with the flavours of Korean baked goodies and we can't stop raving about it. Immerse yourself in the gooey textures of a Strawberry Cream Cake, while sipping on some Green Tea Latte, all the while being enveloped in the melodies of soulful Korean ballads!  
Timings | 10 AM - 10 PM
Call Them | +91 8447 713 694
Meal For Two | Rs 500
2. Greenr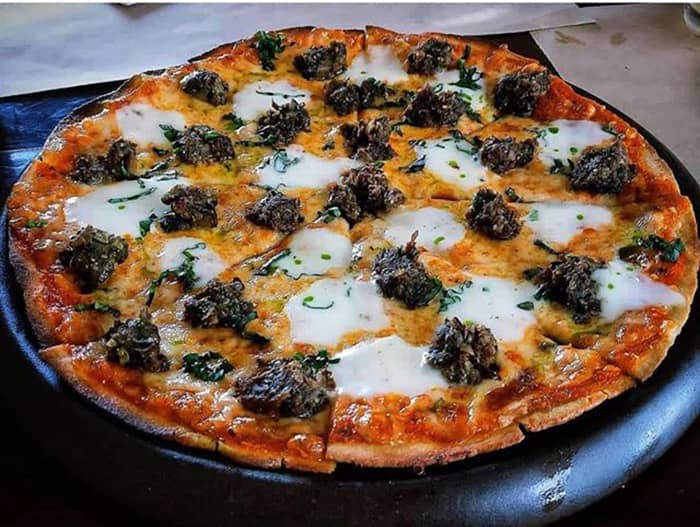 Picture Credits: thepoeticwander
Stepping foot in this cafe is like being teleported to a zen portal. Situated amidst the hustle and bustle that characterizes the busy lanes of Priya Market, Greenr is like a gush of fresh air. Their menu is an assortment of dishes that are picture perfect and feed your eyes with a colourful feast. A haven for vegetarians, their Shroomball Pizza is loaded with the goodness of mushrooms, olives, spinach, brown rice and drizzled with a few dollops of basil oil.
Timings | 12 Noon - 10 PM
Call Them | + 91 9870 455 448
Meal For Two | Rs 1,300
Check Out Their FB Page | https://www.facebook.com/begreenr/
3. Perch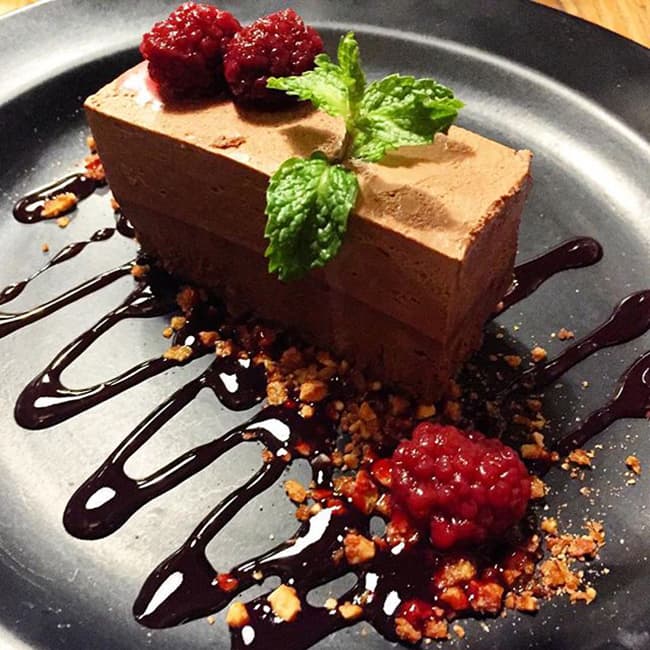 If you've been saving for a Euro trip, we've scouted a place for you that'll give you the taste of Europe without taking out your passports. A menu that reeks of the elegance of simplicity is all that you need to sort your brunch plans. Their decadent desserts taste even better when accompanied by their in-house brewed cuppa. Sipping on their delish cocktails is the ideal way to let your hair down on the weekends!
Timings | 8 - 1 AM
Call Them | +91 8588 889 199
Meal For Two | Rs 2,000
Check Out Their FB Page | https://www.facebook.com/Perch-1614437782150522/
4. Arabian Nites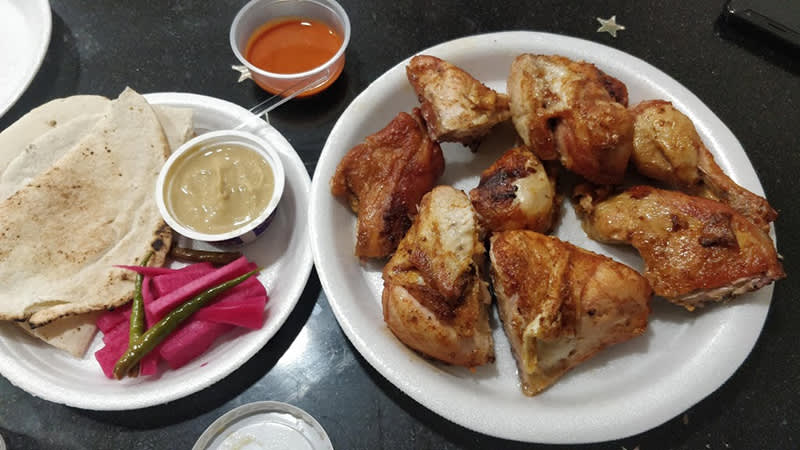 Picture Credits: Mushtaq Anjum
As kids, we were fascinated with the enchanting tales of Arabian Nights and not much has changed since we can't stop drooling over the treats served at Arabian Nites. The world will forever be indebted to the Arabs for giving us the happiness of hummus and this place aces its umami taste. They know how to grill a mean chicken and balance the crispy exterior with a moist interior. Their shawarmas will become your regular evening snacks so defo check 'em out!
Timings | 11 AM - 10:30 PM
Call Them | +91 11 3310 5158
Meal For Two | Rs 450
5. Asia Kitchen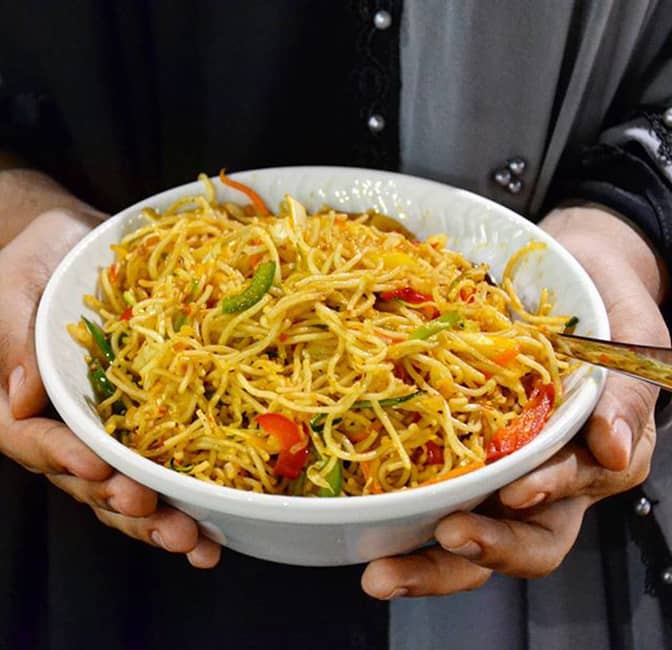 Picture Credits: foodfanatycs
If you're looking for a place to have dinner with the entire family, you need to look no further. Asia Kitchen will feast you with succulent flavours that you won't stop gushing about. How does a treat that welcomes you with the aromas of Bhutte Ke Kebab and bids adieu with the tantalizing sight of Paella sound to you guys? Mouthwatering right? Your meal here will be all this and much more so scamper over here ASAP!
Timings | 12:30 - 3:30 PM & 7 - 11:30 PM
Call Them | + 91 9958 999 707 & +91 11 2615 3333
Meal For Two | Rs 1,300
Check Out Their FB Page | https://www.facebook.com/asiakitchenvv/
6. KRISPS Restaurant 'N' Caterer's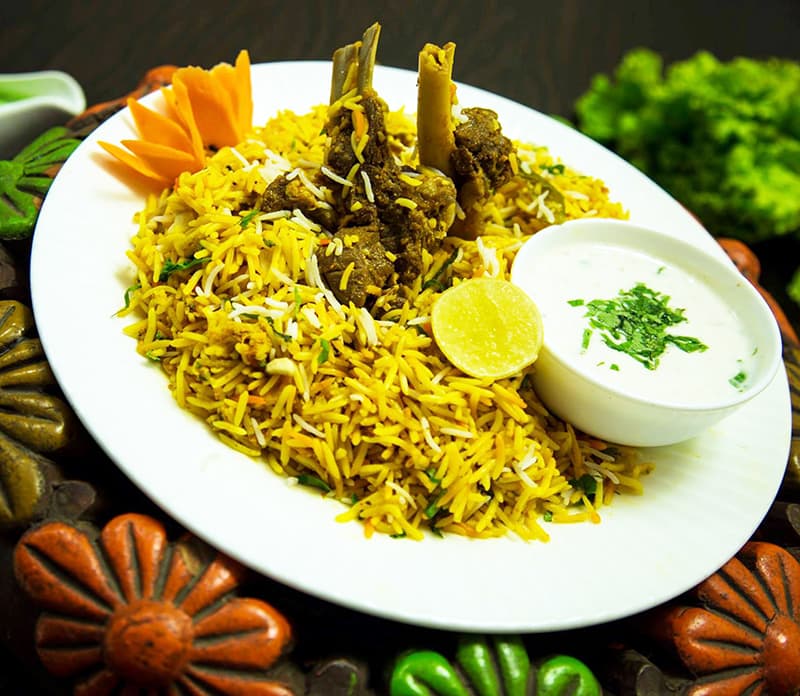 Nestled in the vicinity of fast food chains, this restro comes to the rescue when only desi food can satiate our appetites. They whip up heavenly delicacies that are perfect for a daawat. Their menu holds treasures like Stuffed Soya Malai Chap, Gilafi Keema Ke Seekh, Nazuk Malai Kofta, Mutton Rogan Josh and so much more. If you have vivid imaginations like us, reading this must have made you pretty hungry. So wait no more and hog on!
Timings | 11 AM - 12 Midnight
Call Them | +91 9999 464 493
Meal For Two | Rs 1,000
Check Out Their FB Page | https://www.facebook.com/kripsrestaurant/
7. The Kathis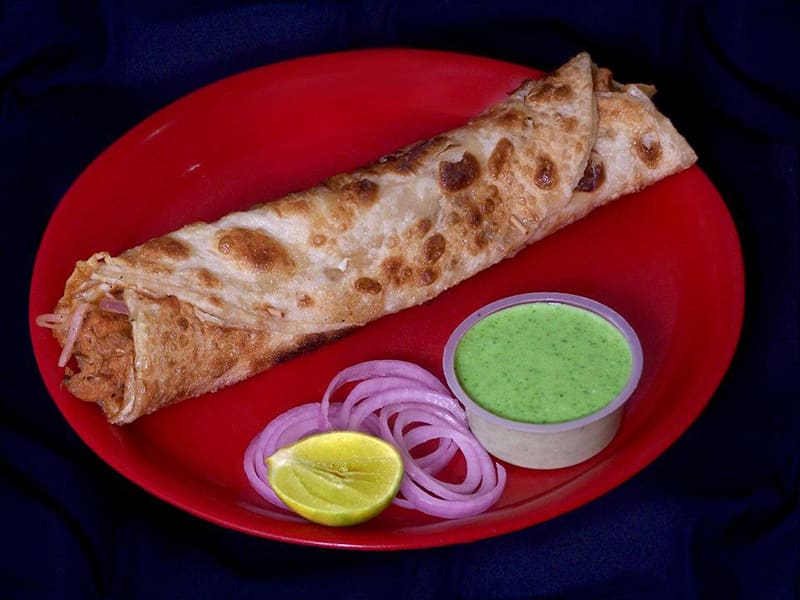 What is the first option that pops in your mind when rummaging for a filling snack? Well, none other than the crispy overloaded goodness of a Kathi roll. These munchies are made to get your snack game on while on the go and The Kathis near PVR Priya are our go-to place for 'em. Along with doing a wide array of rolls, saturated with the perfection of chicken, mutton, eggs and veggies, they also whip up succulent tikkas, sizzling with the rich aromas of charcoal!
Timings | 12 PM - 11 PM
Call Them | +919999 919 803
Meal For Two | Rs 300
Check Out Their FB Page | https://www.facebook.com/The-Kathis-18269672371/?ref=content_filter
8. Leo's Pizzeria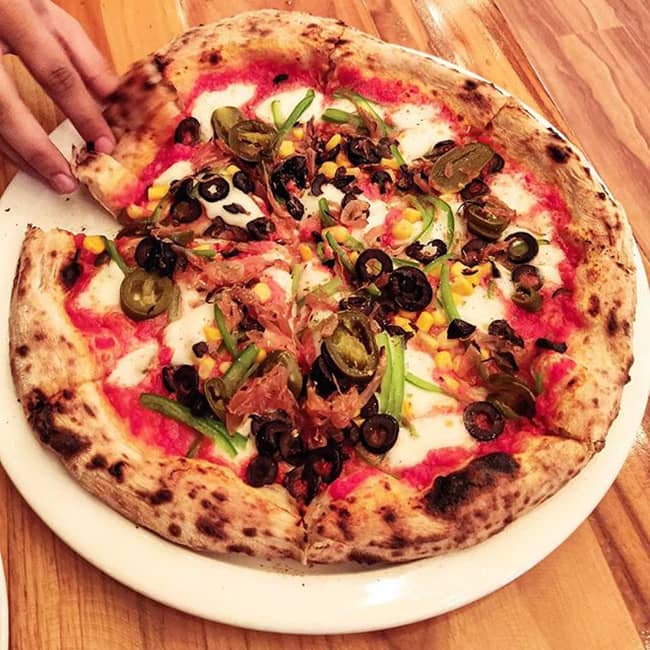 Picture Credits: crittertank
You're welcomed in this pizzeria by the toasty aromas rising from their oven. A haven for artisanal pizzas, Leo's makes us fall head over heels in love with pizzas all over again. Their Quattro Formaggi Pizza is overloaded with four types of cheese and it leaves us speechless with each bite. Along with being master bakers of perfect pizzas, they also house delish coffee beans that'll blow your minds with their creamy brews!
Timings | 12 Noon - 10:30 PM
Call Them | +91 9821 277 236
Meal For Two | Rs 1,200
Check Out Their FB Page | https://www.facebook.com/weknowpizza/
9. Blue Tokai Coffee Roasters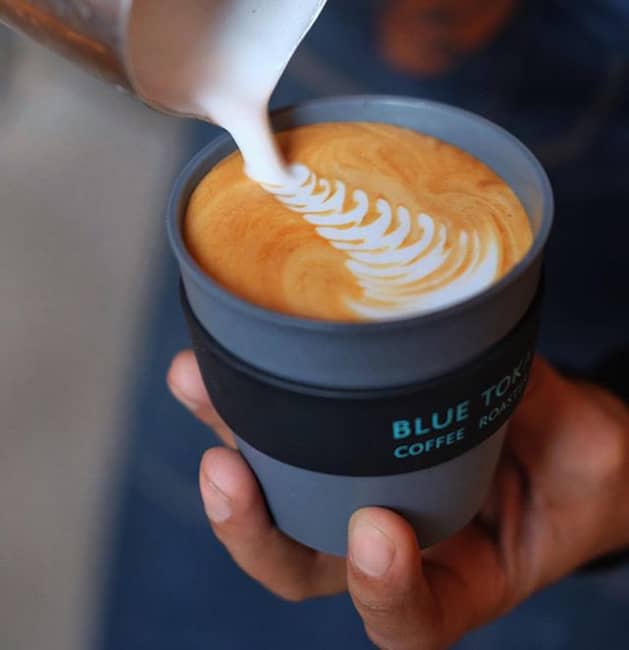 Blue Tokai has become synonymous with the hipster aesthetic of our dreams and Insta feeds. Their baristas pour crazy good coffees that'll make you keep coming back for more. You can pair these cups of gold with grubs like Sourdough Sammies, Dark Cocoa Oats or a twice baked Nutella Banana Croissant Ice Cream Sandwich. And in case you don't feel like pumping yourself with some caffeine, then don't forget to refresh yourselves with a Kombucha!
Timings | 9 AM - 10 PM
Call Them | +91 7290 097 259
Meal For Two | Rs 900
Check Out Their FB Page | https://www.facebook.com/bluetokaivasantvihar/
We're sure you're wondering which of these awesome places to hit first. So don't waste time and get moving