Delhi
9 Amazing Restaurants To Check Out For Delish And Healthy Vegan Food In The City
Disclaimer: Bearing in mind the current restrictions in the city and the world at large, we're tweaking our content policy and recommendations to focus more on staying indoors and exploring the digital world and all its wondrous offerings! Stay positive, keep hygiene levels up and don't fall prey to panic and misinformation.
So the perception goes that healthy food can't be tasty and to fall prey to the misconception have always been vegetarian and now vegan cuisine, that's become all the rage in the West in recent times. Well, we've curated a hand-picked list of restaurants that will certainly bust that myth. These amazing places dish out quirky and yummy vegan food and have tons of options for you to nosh on. Sift through and start making your plans already!
1. GREENR
Picture Credits: rishiaroraphotography
This pretty and well-ventilated cafe is one of our faves with a huge fare of vegan options for us to savour! So apparently 80% of their dishes are or can be made vegan ranging from cheesy Baja Black Bean Nachos to Whole Wheat Tuscan Shroom Balls Burger, Himalayan Amarnath Leafy Salad and many more sumptuous and yummy-looking dishes. Whisk away your bestie for a healthy brunch with a generous dose of entertaining gossip here!
Where | GREENR - Vasant Vihar, Chhatarpur & GGN
Check Out Their FB Page | https://www.facebook.com/begreenr/
2. Nut & Bowls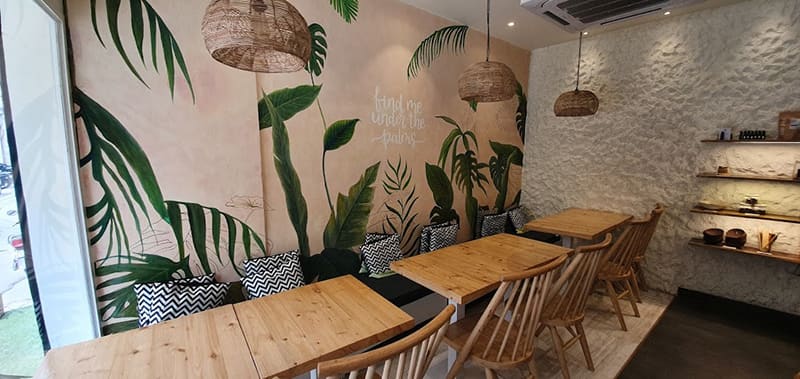 Picture Credits: Daniel Krebs
Touted to be Delhi's first raw-vegan cafe, Nit & Bowls is a haven for all the vegans out there for it doles out 100% vegan food. So, you won't have to think twice before choosing what to gorge on. Their interesting fare includes tempting offerings like Garlic & Thyme Mushrooms Toast, Rawtella Waffles, Grilled Tofu In Beetroot Sauce, Mr Bean Buddha Bowl, Quinoa Beetroot Burgers and so many more such lip-smacking options!
Where | Nut & Bowls - M-70, M Block Market, GK II
Timings | 11 AM - 10 PM
Call Them | +91 9910 556 033
Meal For Two | Rs 900
Check Out Their FB Page | https://www.facebook.com/nutandbowls/
3. Cafe Delhi Heights
Cafe Delhi Heights has been a staple of every Delhiite's foodie scene for ages now. But what might surprise you is that this vibrant and lively place has a separate menu for all the yummy vegan dishes they do! Indian Railways Cutlet, Panzanella Pesto Salad, Mumbaiya Vada Pao, Famous Thai Green Curry and CDH Khao Suey are a select few alternatives you can go for when you land up here next with your tribe! 
Where | Cafe Delhi Heights - Saket, RK Puram, Vasant Kunj & More
Check Out Their FB Page | https://www.facebook.com/cafedelhiheights/
4. Rose Cafe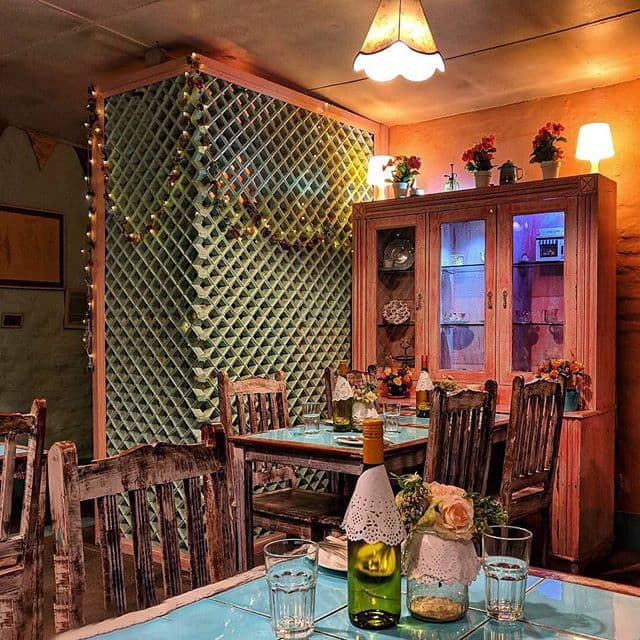 Picture Credits: musicmu 
If you haven't been to Rose Cafe, you're missing out on one of the prettiest cafes in the city! It's a beautiful and ventilated place that's done up in pastel pink and green also has a separate menu for all the vegans out there! Ranging from pizzas to burgers to sandwiches, they've got it all. So, while you're here, you must try Garlic Herb Mushroom & Mustard Sandwich, Very Dark Chocolate Gelato, Sun-Dried Tomato, Roast Garlic & Walnut Salad alongside their vegan drinks like Frozen Vanilla Latte and Ginger Lemon Cooler!
Where | Rose Cafe - 2, Westend Marg, Saidulajab, Near Garden Of Five Senses, Saket
Timings | 12 Noon - 9 PM
Meal For Two | Rs 1,000
Call Them | +91 9810 088 762
Check Out Their FB Page | https://www.facebook.com/rosecafenewdelhi/
5. Burma Burma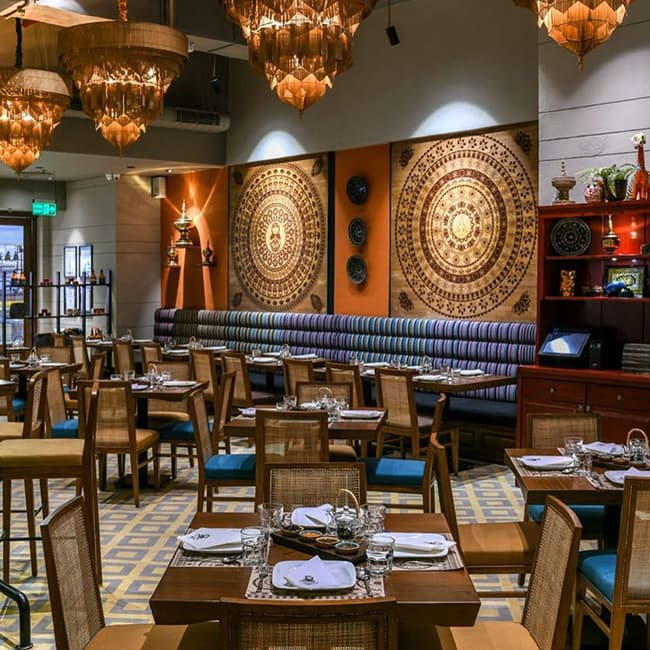 This charming Burmese cafe is a perfect amalgamation of relish-worthy dishes and pretty interiors decorated in contemporary wooden furniture and chic wall-hangings. Most of the dishes that these peeps offer are vegan, so take your pick from Samosa Salad, Panfried Dumplings, Burmese Falafel, Crunchy Tofu, Burma's national dish Mohingar and more such appetising dishes!
Where | Burma Burma - Saket, Noida & GGN
Meal For Two | Rs 1,500
Check Out Their FB Page | https://www.facebook.com/BurmaBurmaIndia/
6. Full Circle Bookshop & Cafe Turtle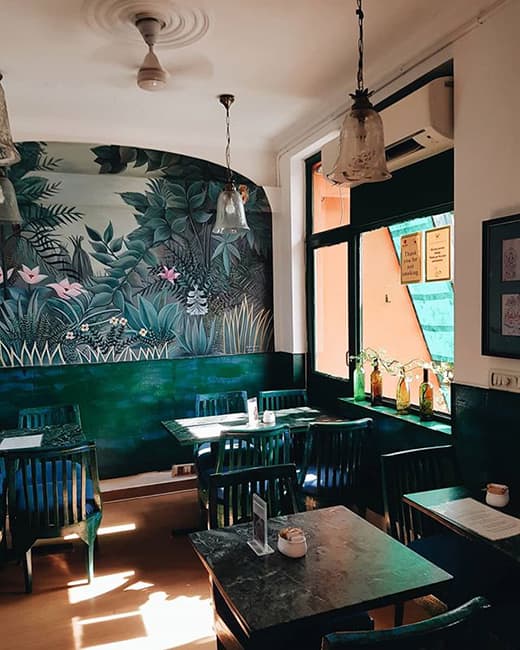 This pretty cafe with a bookstore is radiant with its interiors done up in green and yellow. They have a terrace seating as well and with the winters on our doors, who wouldn't like to laze away with a book in hand on a nippy Sunday afternoon, right? These peeps have a few vegan options such as Crunchy Lebanese Sandwich, Cafe Turtle Toasted Sandwich, a couple of pastas and salads like Greek Salad, Fattoush and Spinach & Apple Salad and any of the pizzas without cheese, all of which you must sample when here next!
Where | Cafe Turtle - Khan Market & Nizamuddin
Meal For Two | Rs 1,100
Check Out Their FB Page | https://www.facebook.com/fullcirclebooks/
 7. Fabcafe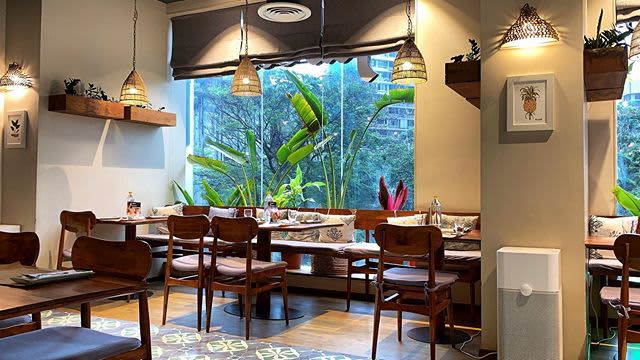 Picture Credits: bermuda_tryangle_
The speciality about all the outlets of Fabcafe is that they have an inexplicable dreamy look to them with earthy wooden decor. We feel it's a great place to hang out with your bestie or just peacefully work out of. These peeps have several dishes that can be available in vegan option too like Mango Smoothie Bowl, Beetroot Lotus Stem Tikki Chaat, Mango Cashew Tart, Green Smoothie Bowl, Idli With Tomato Nariyal Chutney & Sambar & a few more. So ring up your pals, drop by and make an exciting evening out of it!
Where | Fabcafe - Lajpat Nagar, Aerocity, GGN & More
Meal For Two | Rs 1,400
Check Out Their FB Page | https://www.facebook.com/fabcafe.in/
8. The Grammar Room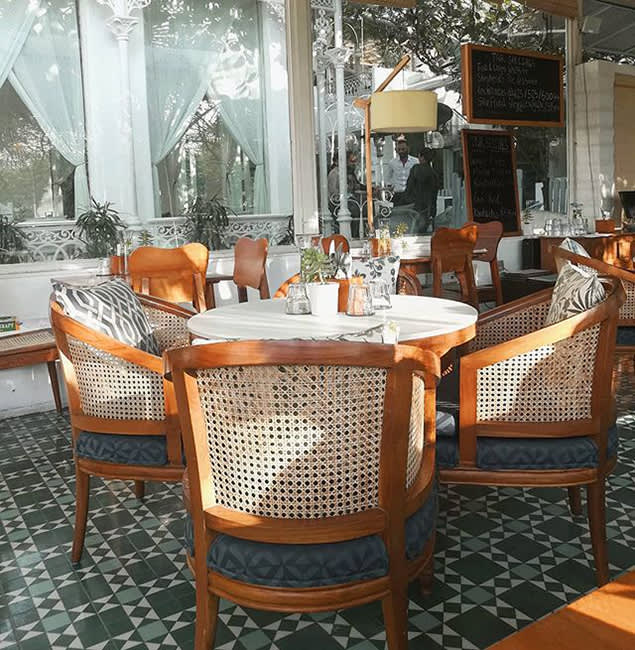 Picture Credits: sushmstagram
This cafe is a magnet for all the literati of the city for it has a laidback ambience and posh interiors with marbletop tables, wooden chairs, huge windows and even an outdoor seating area. So they have a few vegan options on their menu such as Avocado Toast, Curry Up Bowl, Fried Rice, Stirred Fried Veggies, Forest Bounty With Mushrooms, Garlic 7 Peri Peri Fries, Vegan Affogato 7 Vegan Iced Latte! So, take along your vegan buddies and enjoy a sumptuous meal at this cafe-cum-reading room!
Where | The Grammar Room - One Style Mile, Mehrauli
Timings | 10 AM - 12 Midnight
Meal For Two | Rs 2,000
Check Out Their FB Page | https://www.facebook.com/thegrammarroomdelhi
9. Perch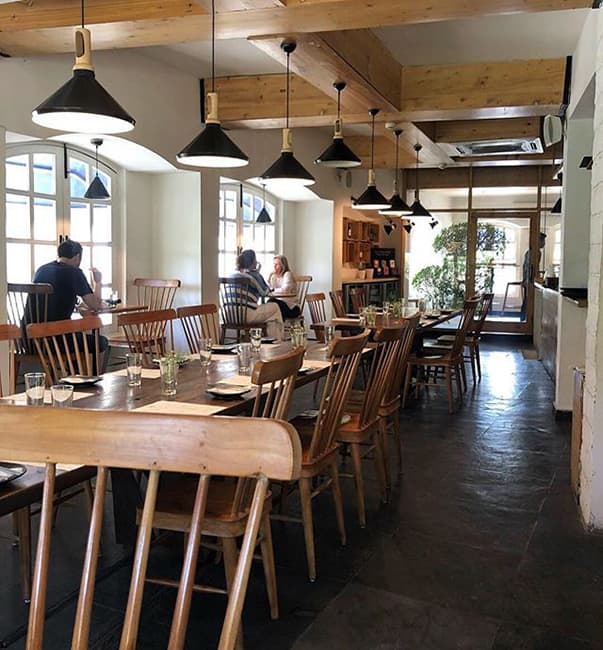 Picture Credits: verma_nancy
Serving mainly European and a huge range of wines, this cafe is perf for all the connoisseurs out there! These peeps here at Perch have a few of their dishes dedicated to the vegans such as Tofu Burritos, Vegan Steak, Eggplant Permediana and more which you can enjoy with your tribe over tasty tipples post-work!
Where | Perch - Vasant Vihar & Khan Market
Meal For Two | Rs 2,000
Check Out Their FB Page | https://www.facebook.com/perchindelhi/
So which one are you checking out first?