Delhi
8 Websites Connecting Patients & Eligible Donors For Plasma Therapy
This Is A Representative Image
COVID-19 has been here for a while now and even though several pharmacies around the world have been working non-stop for a vaccine that could save the lives of millions, there is no cure for COVID-19, as of now. However, some doctors in India have been trying plasma therapy to treat moderate to severe patients, and they've been quite successful at that. The only problem is, sometimes it is difficult to look for donors in case of emergencies, but these websites and FB pages are making it easier to connect donors to patients, and here's all you need to know about them.
1. Dhoondh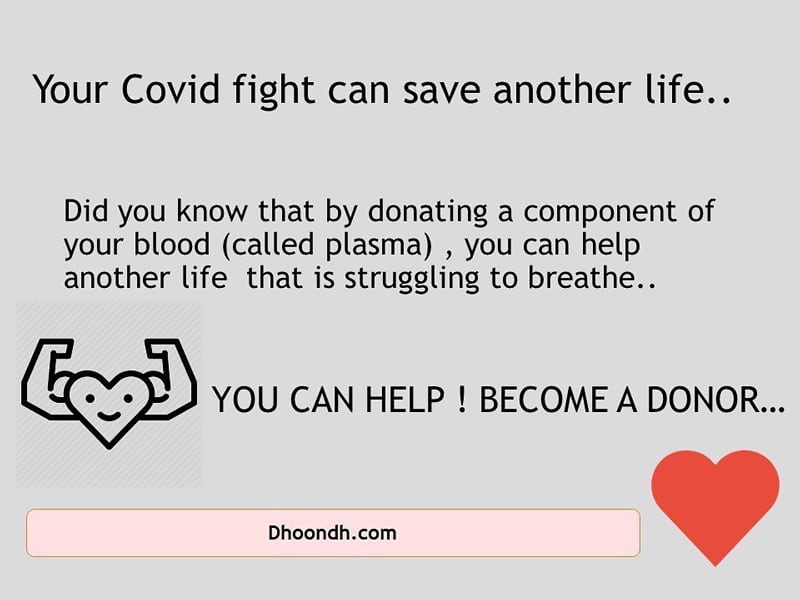 Dhoondh was founded by Adwitiya Mal and his US-based friend, Mukul Pahwa after it took Adwaitiya four days to find a suitable donor for his father-in-law who was in a critical condition and in need of plasma. This website connects patients to donors after both the parties are asked to fill a form regarding their underlying medical conditions, blood type, when they were infected and more similar questions. Currently, they have over 100 patients and 60+ donors registered with them.
Here's Their Website | https://www.dhoondh.com/
2. Need Plasma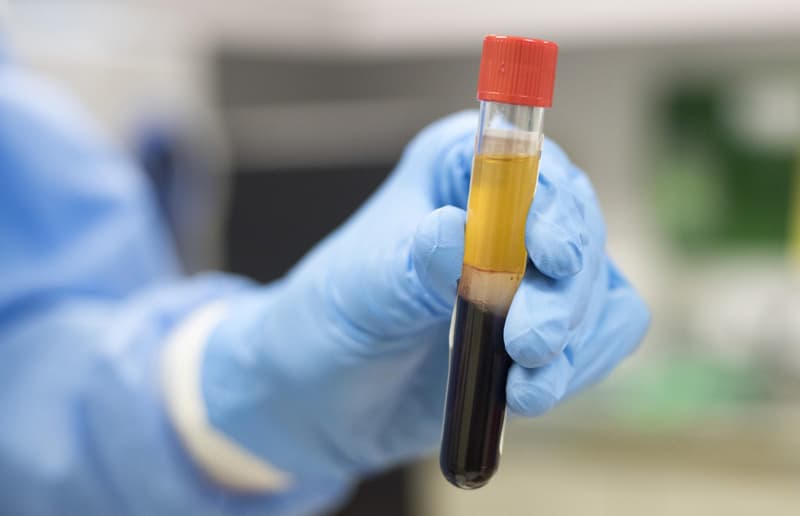 This Is A Representative Image
This website collects all the necessary information from both the patients and donors & finds the best match. Once the patients have a match, they can contact the donor directly without any intermediaries. Although, only those patients with case sheets from the on-duty doctor will be matched. 
Here's Their Website | https://needplasma.in/
3. Plasma Donor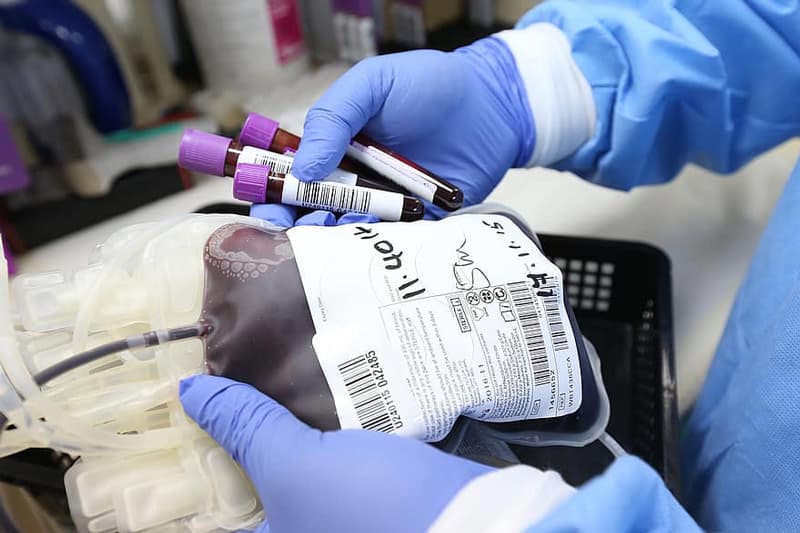 This Is A Representative Image
Plasma Donor starts by collecting the database of potential donors and recipients & shares it with the ones who need it after they register on the website. An initial screening is done as well to see the eligibility of the donors. As of now, they have helped 250 patients across eight cities. 
Here's Their Website | https://plasmadonor.in/
4. Plasma Yoddha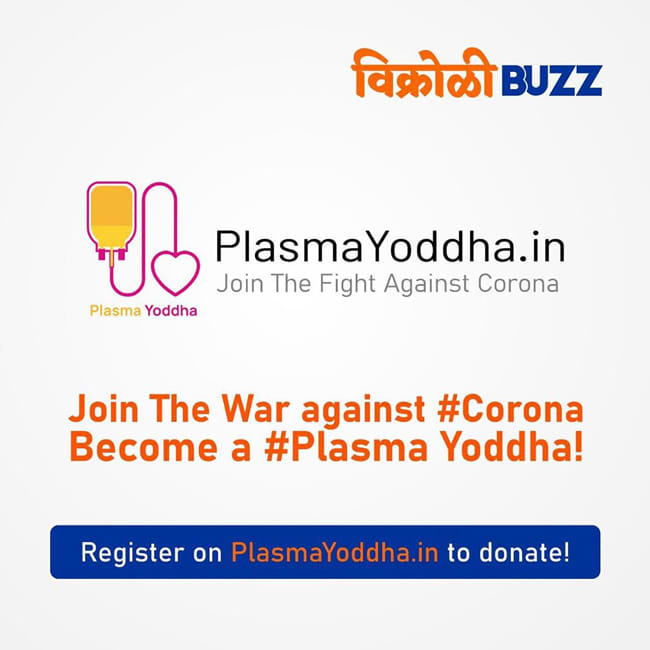 Picture Credits: vikhrolibuzz
This website is driven by technology and doctors who ensure that plasma from eligible patients is made available to critical patients without any problems. They have screened over 2K donors, registered 100+ donors where over 50 donations have been successfully completed till now.
Here's Their Website | https://plasmayoddha.in/
5. PlasmaLine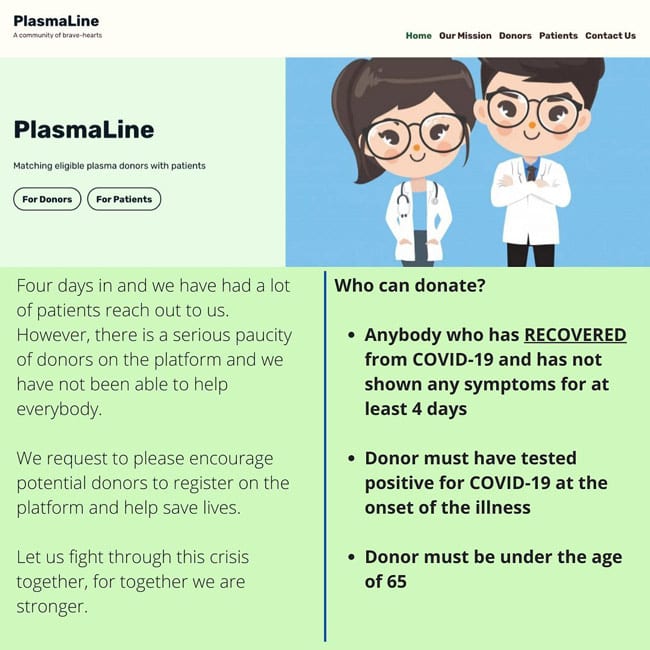 PlasmaLine makes sure that crucial time isn't wasted, but instead, you're able to find a donor after the verification of COVID-19 test results. As soon as a donor is found, PlasmaLine will reach out to the patient before giving out the contact details. They also make sure that the necessary details are only given to potential donors.
Here's Their Website | https://plasmaline.in/
6. KAB Welfare Foundation Initiative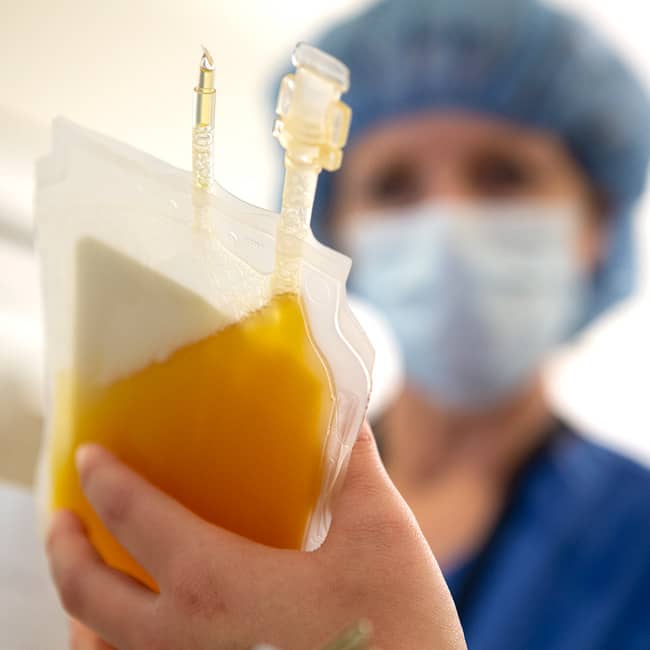 This Is A Representative Image
Founded by Mrs Kamla Arora and her daughter, Ms Bhawna Arora, KAB Welfare Foundation Initiative has been helping those in need, and during challenging times like these, they've also been working hard to connect patients with plasma donors through their FB page. They strictly follow the IRCS and WHO protocols during the plasma donations and take precautions to ensure utmost safety.
Here's Their Website | https://workflow-au.signavio.com/public/start-form/5ef82fc63623895e0219860a
7. Panthak Saanjh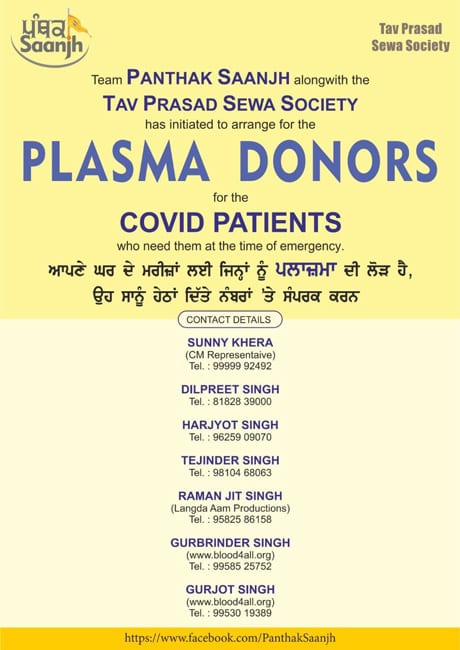 This one is a non-profit organization dedicated to the Sikh culture in Delhi. While using their large networks, they're helping patients find eligible donors, along with giving free oxygen cylinders to COVID-19 patients on a returnable basis. They've mentioned a list of numbers on their FB Page and you can contact them if you're looking for plasma donors.
Check Out Their FB Page | https://www.facebook.com/PanthakSaanjh/
8. NDTV Plasma Donation Initiative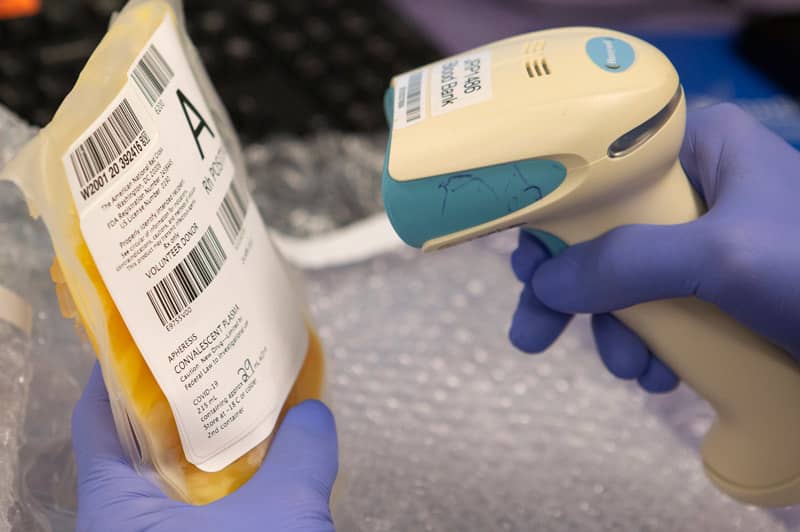 This Is A Representative Image
NDTV is also running a campaign wherein you can drop them an email or WhatsApp them with the requirements and prescription, and they'll help you find donors as early as possible. Below are the details which can be used to connect someone in need of Plasma Therapy.
Drop Them An E-Mail | [email protected]
WhatsApp Them | +91 9910 668 811
Folks, we hope all your loved ones remain safe but in case the need arises, this list will definitely come handy and save lives.