Delhi
10 Fun Ways Like Bobsledding, Horse Riding & More To Spend Quality Time With Your Kiddos!
When life is practically hijacked by work, responsibilities, commitments and just plain adulting, it's hard to spend time with kids apart from the usual homework duty, which, let's admit it, is not creating 'happy' memories. So, we present to you 10 ways in which you can spend some much-needed quality time with your little ones that don't involve amusement parks!
1. Spend A Day At India Gate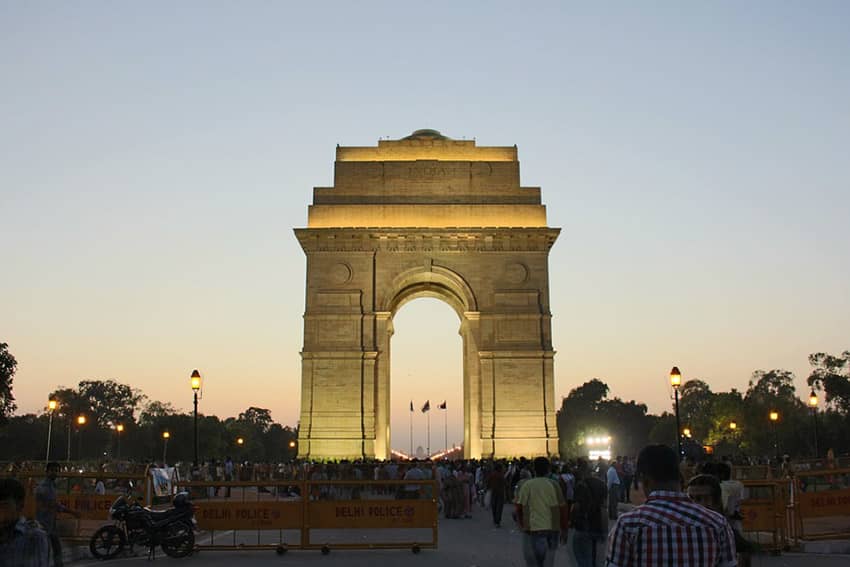 Every Delhiite has a childhood memory involving India Gate, it's just such a 'Delhi' thing to do! So, pass on this legacy to your kids as well, and plan a fun day for them here. Pack a box heaped with snacks and chilled juice boxes, throw some bhelpuri together, soak in some sun and even buy them candy floss if they want. Play, run, talk - just make some good memories for them to reminisce about later!
Where | India Gate - Rajpath Marg, India Gate
2. Sign Up For A Class @ Dipti Gupta Pottery Classes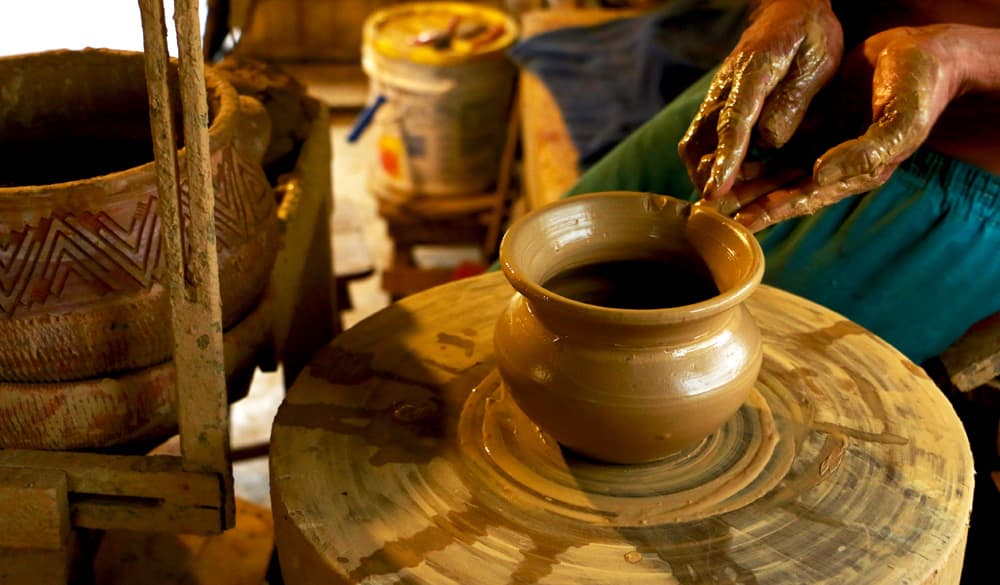 Get your hands dirty and channel all your collective artistic instincts as you indulge in some 'potter-magic' (sorry, we couldn't resist) with this great hobby which can help you unwind while giving shape to your little one's creative side. Also, no matter how the final product that you make together looks like, it will always have a special place in your homes and hearts!
Where | Dipti Gupta Pottery Classes - UP-4, Maurya Enclave, Pitampura
Call Them | +91 9999 670 087
Check Out Their FB Page | https://www.facebook.com/EarthenAuraCeramics/
3. Go Horse Riding @ Children's Riding Club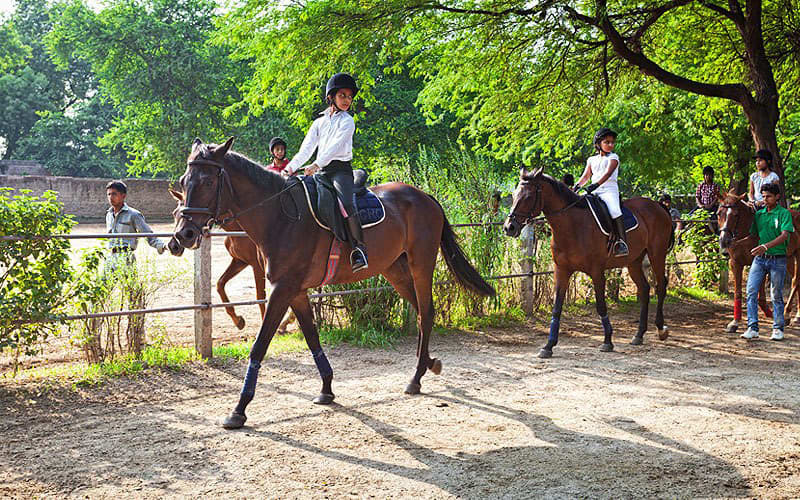 This equestrian sport not only offers good exercise for your body but is also great for bonding with your children. Just imagine - riding off into the sunset with your little one right by your side. Jokes aside, indulging in this fun activity will allow you to spend time together while instilling respect for animals and a healthy competitive spirit in your kid(s). It's also said to help with confidence building for kids, so another reason to giddy-up!
Where | The Children's Riding Club - Behind Safdarjung Tomb, Race Course Road
Price | Rs 2,360 Onwards (Guest Ride)
Call Them | +91 11 2301 2265
Check Out Their FB Page | https://www.facebook.com/ChildrensRidingClub/
Here's Their Website | http://childrensridingclub.in
4. Gaming It Out @ Gaming Zones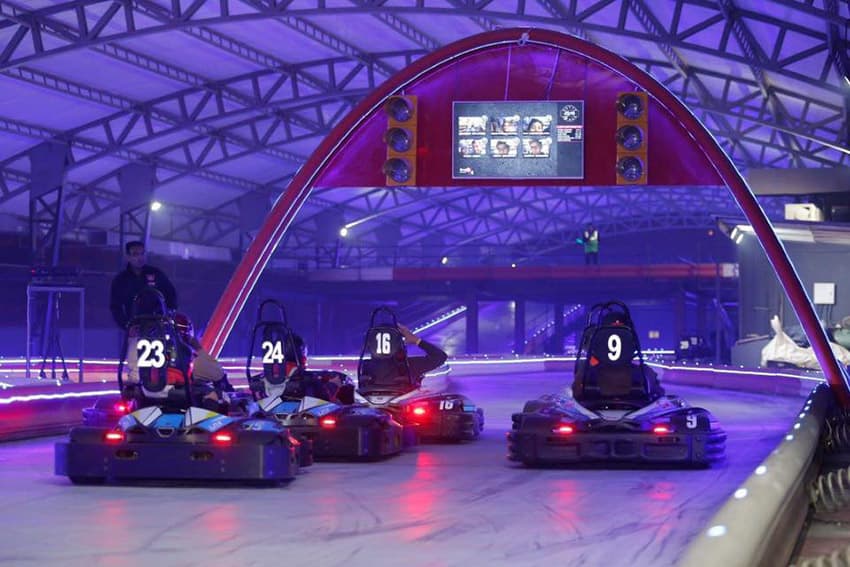 When with your kids, become one yourself, too! Learn how to ace arcade games from your little champs and aim for those high scores. Play games that require teamwork or ones that have you on the opposing teams - all in the spirit of healthy competition and fun of course! So share some laughs and pouts over many rounds of these games and let loose! You can even go Go Karting - doesn't that sound just perfect?!
Where | Smaaash - Noida, Gurgaon & Vasant Kunj
Call Them | +91 124 3350 777
Check Out Their FB Page | https://www.facebook.com/SmaaashCyberhubGurgaon/
Here's Their Website | https://smaaash.in/delhi
5. A Round Of Cooking/Baking @ Little Cheflings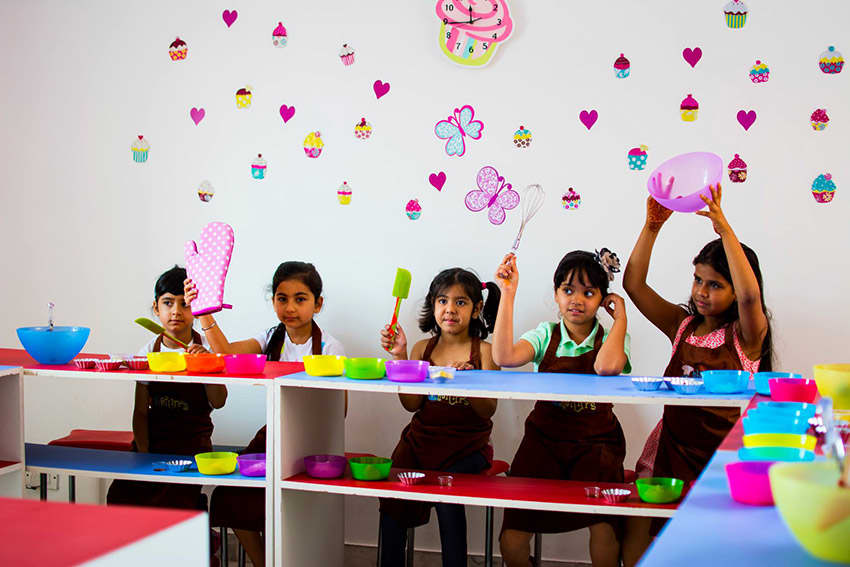 If your little ones have an inclination towards or are blessed with great culinary skills, be a witness to their growth by joining a class together. Not only do you get to work collaboratively in a kitchen together, you're also embracing and encouraging their talent. Plus, the feeling of sharing a kitchen will certainly be priceless and you can even continue cooking up some magic at home as well!
Where | Little Cheflings - K-21, 2nd Floor, Green Park Extension
Call Them | +91 9810 158 663
Check Out Their FB Page | https://www.facebook.com/LittleCheflings/
Here's Their Website | http://www.littlecheflings.com/ 
6. Take Them For A Swimming Sesh @ Pacific Sports Complex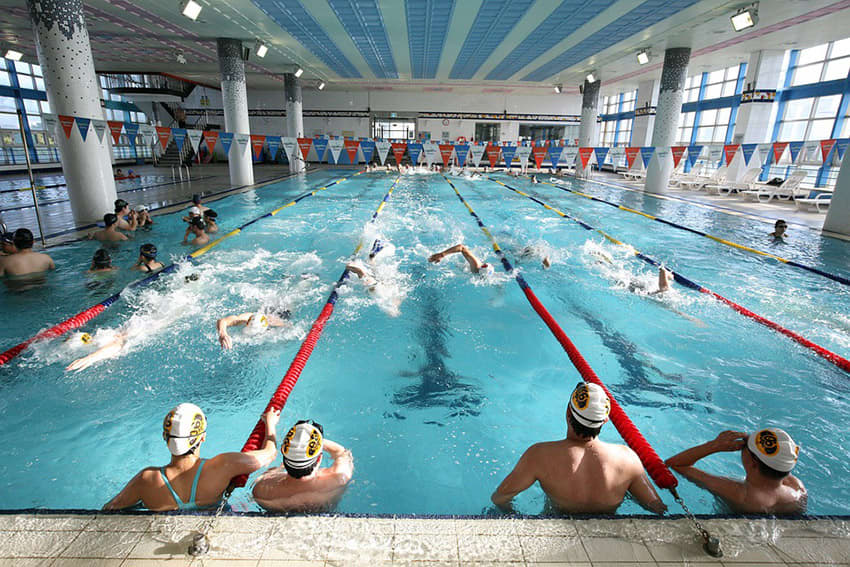 Teach them or even learn how to swim with them. Soak in some fun, get some exercise and let go of all your stress while you swim (or try to) with your lil ones! Not only is this a great trust-building exercise, it will also prove to be an amazing way to spend time and unwind for the whole bunch. So, go get splashing with your fam!
Where | Pacific Swimming And Sports Complex - Opposite B Block, Opposite GK I, Andrews Ganj
Call Them | +91 9899 991 333
Check Out Their FB Page | https://www.facebook.com/PSA11/
Here's Their Website | http://www.pacificsportscomplex.in/
7. Plan A Trip To Nehru Planetarium
Picture Credits: learningandcreativity.com
A visit to Nehru Planetarium is a must! Watch their eyes go wide in awe and marvel at the amazing wonders of the universe with them. Bask in the brilliance of science through the interactive activities and information at your disposal. The brilliant sound and light shows explaining the different mysteries of the cosmic world will provide lots of stimulus for your energetic tiny tots. So, gasp out in wonder, learn and become a science nerd with your kids!
Where | Nehru Planetarium - Teen Murti House
Price | Rs 30 (Kids) & Rs 50 (Adults)
Call Them | +91 11 2301 4504
8. Catch An Awe-Inspiring 4DX Theatre Experience @ PVR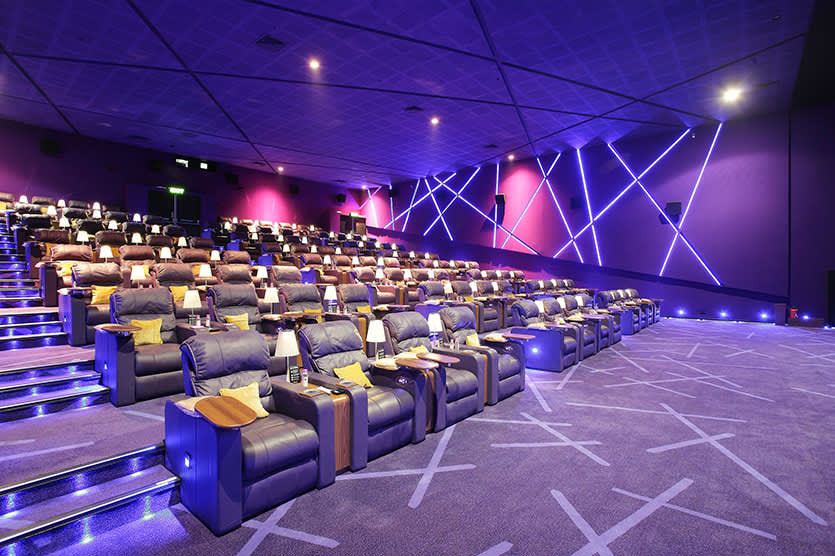 If your kids are always glued to TV screens, then it's time you take them for a 4DX Theatre Experience at PVR cinemas, 'cause they're going to love it. This ah-mazing technology uses effects like fog, water sprays, seat motion, lightning and thunder with audio and videos for a holistic experience. So, think no more and book your tickets right away!
Where | PVR - Subhash Nagar, Gurgaon & Noida
Price | Rs 300 Onwards 
Check Out Their FB Page | https://www.facebook.com/moviesatpvr/
Book Your Tickets Online Here | https://www.pvrcinemas.com/pvr/4dx
9. Go Bobsledding @ Ski India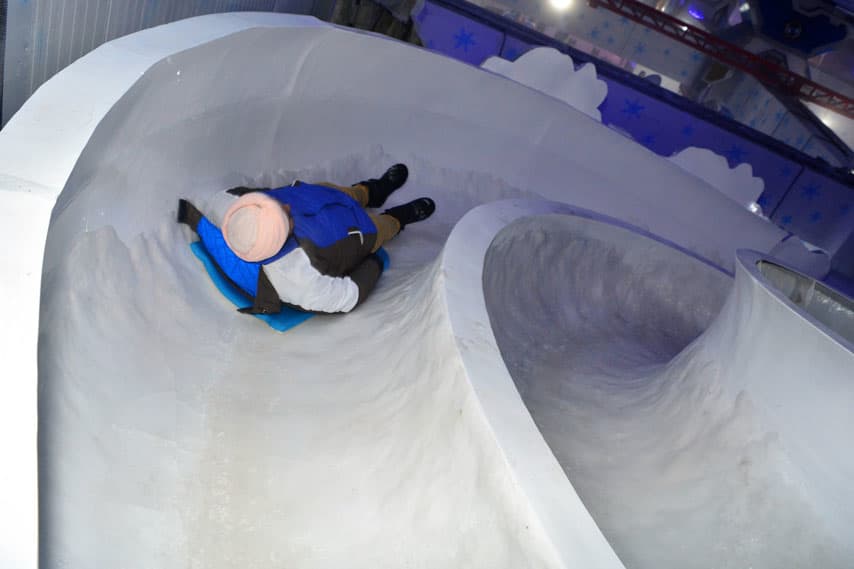 Trust us, the moment your kids step inside this snowpark, their first words are going to be 'I love you, this place is awesome' and we're so sure because this place is literally a dream come true for children. Take them for bobsledding - the whole experience of sliding down and passing through a number of twists and turns will make them truly happy. You can also try the Igloo Experience, stargazing and loads of other fun activities at Snow World Delhi.
Where | Snow World Delhi -  DLF Mall Of India, Sector 18, Noida
Entry | Rs 799
Timings | 11 AM - 9:45 PM 
Call Them | +91 9930 644 001
Here's Their Website | http://snowworlddelhi.com/
Check Out Their FB Page | https://www.facebook.com/SnowWorldDelhi/
10. Jump Around Like Monkeys @ SkyJumper Trampoline Park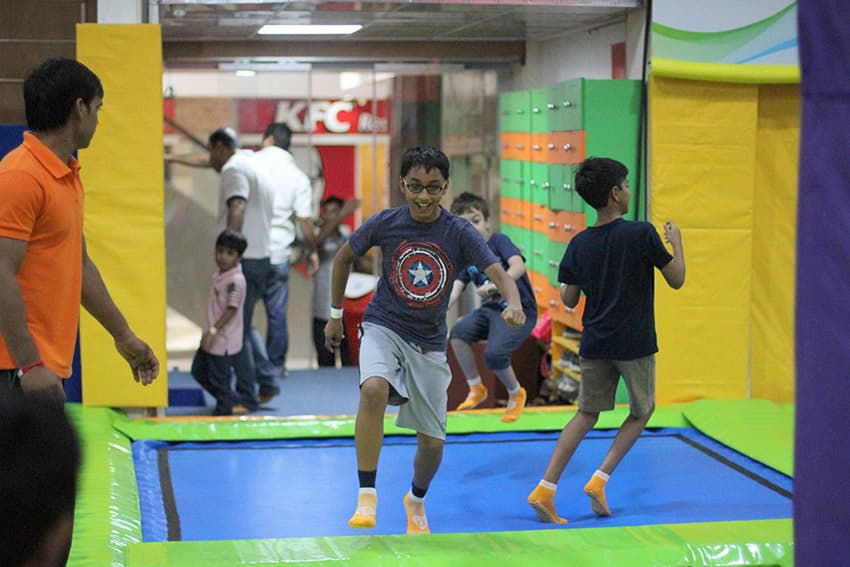 Touted to be India's biggest indoor trampoline park, this one's sure to give your lovelies a great time. Spread across 13,000 sq. feet, these 100 interconnected trampolines will let your kids get all jumpy, taking huge leaps from one base to another. You can try it too!
Where | The SkyJumper Trampoline Park - Ground Floor, ILD Trade Center, Sector 47, Sohna Road, Gurgaon 
Price | Rs 450 Onwards (For 30 Minutes)
Check Out Their FB Page | https://www.facebook.com/SkyJumperTrampolinePark/
Here's Their Website | http://skyjumpertp.com/
We're sure that these activities will not only be fun, but result in many memories and stories!