Delhi
7 Top-Of-The-Line Restaurants In South Delhi Serving Up A Complete Meal Under Rs 800
Disclaimer: Bearing in mind the current health crisis befalling the city and the world at large, we're tweaking our content policy and recommendations. Stay positive, keep hygiene levels up and don't fall prey to panic and misinformation.
'Good food makes for a good mood' is a fact but no one told us that it's gonna cost a fortune! Ditch the hassle of compromising on quality for the sake of savings & get ready to devour some scrumptious meals from the best restaurants, on the cheap, y'all because we've compiled a list of eateries that do ah-mazing meals under Rs 1,000, so scroll on!
1. Juggernaut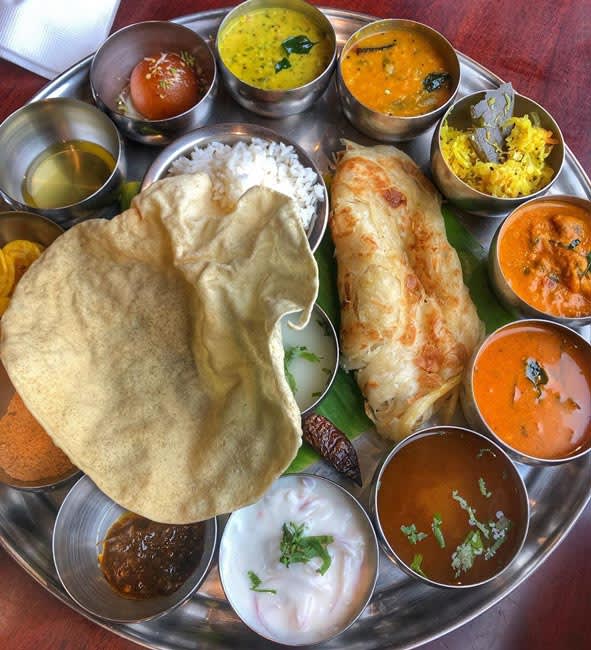 Picture Credits: foreverhungrysince94
This restaurant has the perfect ambience for a casual dinner with the fam or with your bhukkad gang of friends. Some of the lip-smacking dishes you can order up here include Filter Coffee, thali, Appam, Idli Vada, Mysore Masala Dosa and Dahi Vada. The best part is that they do delish food at seriously pocket-friendly prices, so do swing by for a delightful meal!
Where | Juggernaut - Kailash Colony Market, HS16
Call Them | +91 11 4131 9991
Meal For One | Rs 300
Check Out Their FB Page | https://www.facebook.com/juggernautonl 
2. Hazratganj - Lucknavi Affair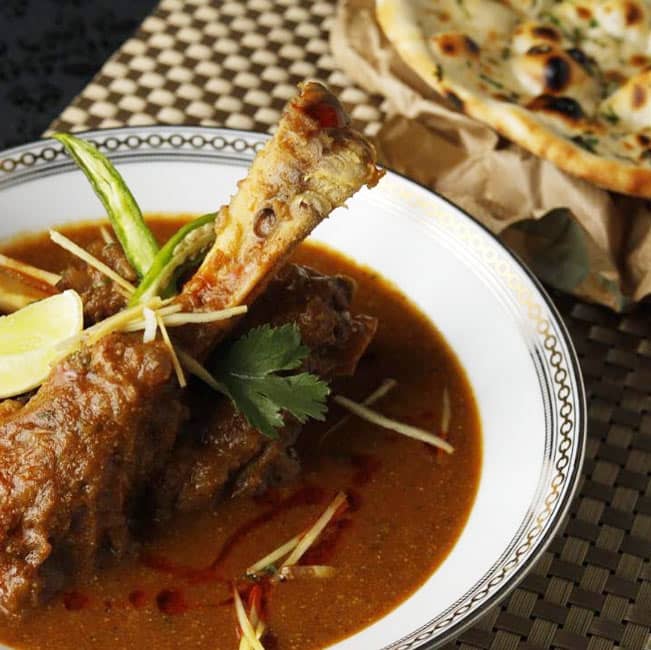 Picture Credits: amit_mehta74
For all 'em royal feels, make a beeline straight here, folks! The menu reels off dishes that sound like they walked right off the sets of Jodha Akbar. These guys offer rich, Mughlai-style dishes such as succulent mutton fare, Awadhi Murgh Biryani, Murgh Rihanna and for dessert, try their Shahi Tukda. Come nosh on a feast worthy of an emperor here without having to shell out wads of money!
Where | Hazratganj - Lucknavi Affair - 33, DDA Shopping Complex, GK I
Call Them | +91 8800 178 245
Meal For One | Rs 350 
Check Out Their FB Page | https://www.facebook.com/Hazratganj-Lucknavi-Affair-101133308037786/?ref=page_interna 
3. Mahabelly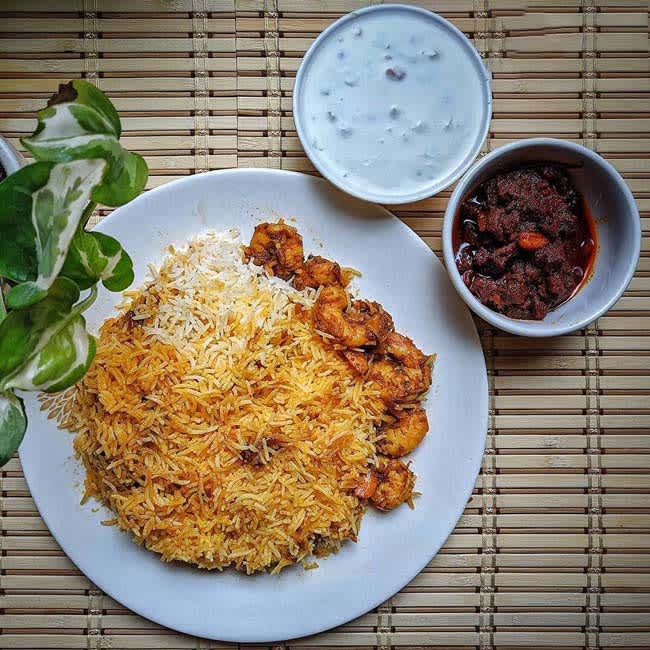 Picture Credits: notanidiotsandwich
The ambience gives the vibes of a mini-Kerala right here in Delhi with loads of wall hangings adding to the appealing aesthetic of the restaurant. Some of the delectable dishes you can try here include Appam, Mango Prawn Curry, Mahabelly Moplah Biryani, Fish Moilee and Roast Chicken. Their authentic flavours and primo food coupled with reasonable prices makes this place one of our absolute favourites!
Where | Mahabelly -  MA A-05, Restaurant Block, DLF Avenue, Saket 
Call Them | +91 9017 906 907
Meal For One | Rs 550 
Check Out Their FB Page | https://www.facebook.com/mahabelly/?ref=page_internal
4. Barbeque Nation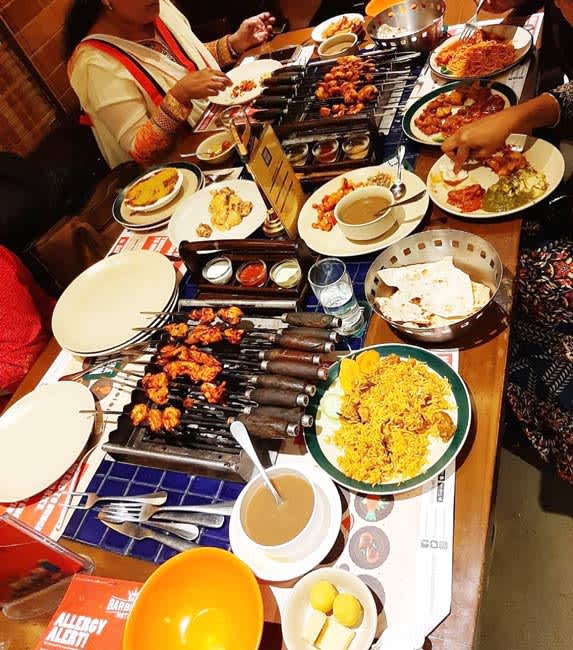 Picture Credits: ali_khan_0fficial
Live grill, a sublime ambience, pleasing music and a never-ending buffet - now do we really need to say more? A Friday night dinner staple for ages, the service here is phenomenal and this place is defo a one-stop-shop for all kinds of food cravings. Come on by and we promise you'll eat until you need to loosen those belt buckles!
Where | Barbeque Nation - Shop MA - 04, DLF Avenue, Press Enclave Marg, Saket
Call Them | +91 8061 756 005
Meal For One | Rs 800 (Approx.)
Check Out Their FB Page | https://www.facebook.com/BarbequeNation 
5. Alkauser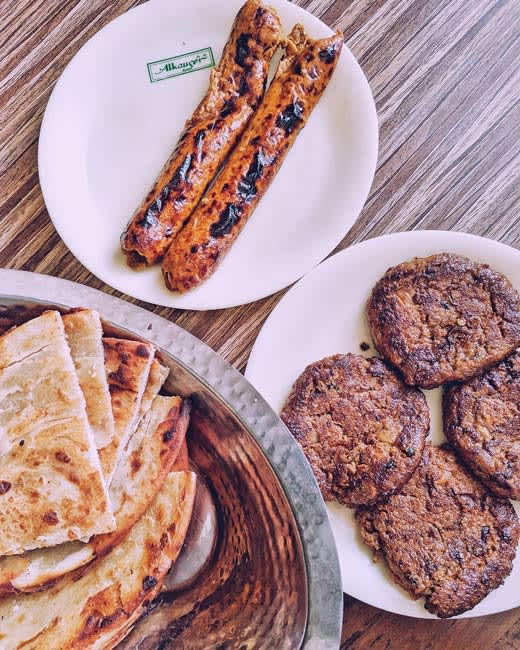 Picture Credits: akanksharedhu
The quality and quantity of the Mughlai dishes they serve is unparalleled! They're also famous for their quick delivery and we love 'em for that! From Kakori Kebabs, Warqi Paratha & Galouti Kebabs to Afghani Chicken, Mutton Biryani & Dal Makhani, they've got loads of variety, so go order up!
Where | Alkauser - Near Kautilya Marg, Chanakyapuri
Call Them | +91 9015 487 786
Meal For One | Rs 400 
Check Out Their FB Page | https://www.facebook.com/AlkauserMughlaiFoods
6. Naivedyam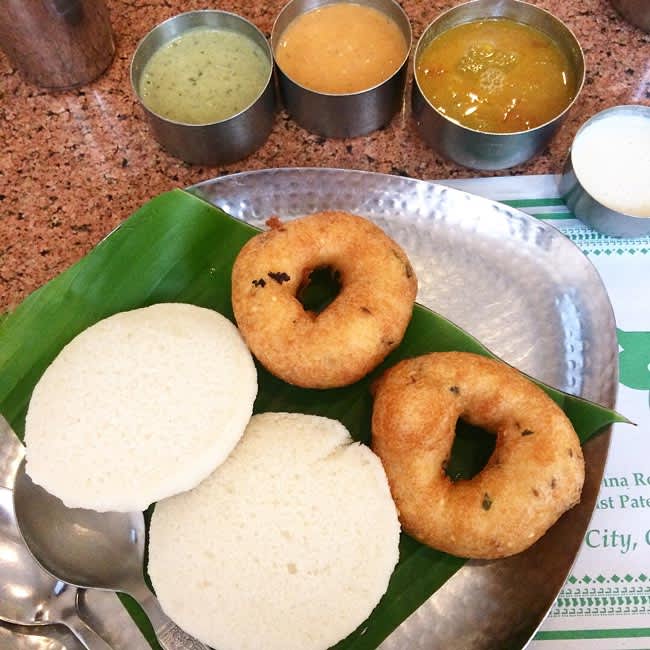 Picture Credits: __aya__t
Experts when it comes to South Indian cuisine, this restaurant has marvellous interiors and large framed paintings. The cozy vibe and exquisite service here surpasses every other South Indian restaurant in the race. Our faves here include their thali, Mysore Masala Dosa, Filter Coffee and their Rava Dosa. The Rasam served here is simply out of this world as well, so make sure you pop over for a meal soon!
Where |  Naivedyam - Shop 1, Hauz Khas Village
Call Them | +91 9205 984 400400
Meal For One | Rs 200  
Check Out Their FB Page | https://www.facebook.com/naivedyamfoods 
7. Arabian Delites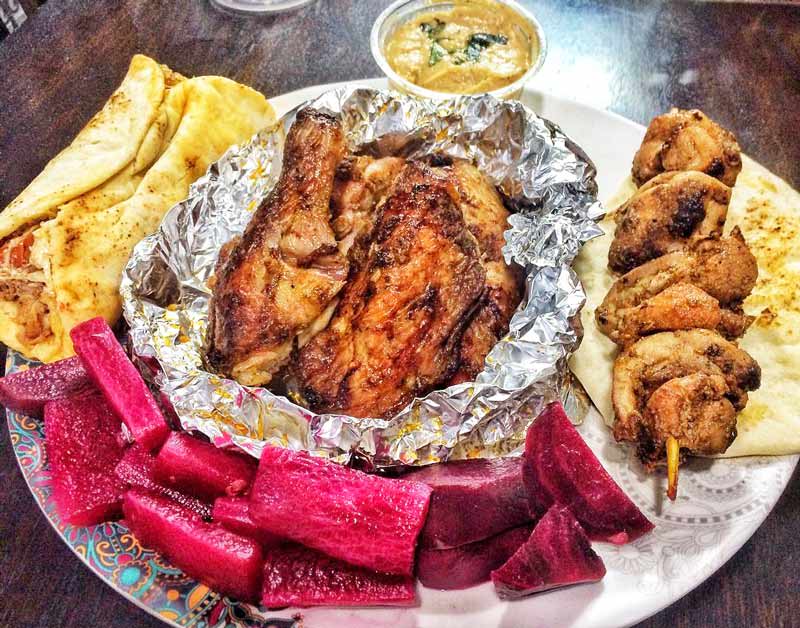 Picture Credits: thisworldisouroyster
Specialising in Lebanese & Arabian food, this place serves amazing wraps and shawarmas. It's been around for ages and they have regulars who've been eating here for decades. It's the ideal place to go for some quick bites such as their Chicken Grill, Murgh Platter, Chicken Tikka, Chicken Doner and the Tandoori Chicken. Defo drop by here with the fam for a dinner to remember! 
Where | Arabian Delites -  23, Lala Lajpat Rai Road, Flyover Market, Defence Colony
Call Them | +91 7827 855 555
Meal For One | Rs 250
Check Out Their FB Page | https://www.facebook.com/arabiandelites 
There you have it - go on and tuck into some relish-worthy meals well within budget and thank us later!