Delhi
10 Top-Of-The-Line Restaurants In South Delhi Serving Up A Complete Meal Under Rs 800
Disclaimer: Bearing in mind the current restrictions in the city and the world at large, we're tweaking our content policy and recommendations to focus more on staying indoors and exploring the digital world and all its wondrous offerings! Stay positive, keep hygiene levels up and don't fall prey to panic and misinformation.
'Good food makes for a good mood' is a fact but no one told us that it's gonna cost a fortune! Ditch the hassle of compromising on quality for the sake of savings & get ready to devour some scrumptious meals from the best restaurants, on the cheap, y'all because we've compiled a list of eateries that do ah-mazing meals under Rs 800 in South Delhi, so scroll on!
1. Juggernaut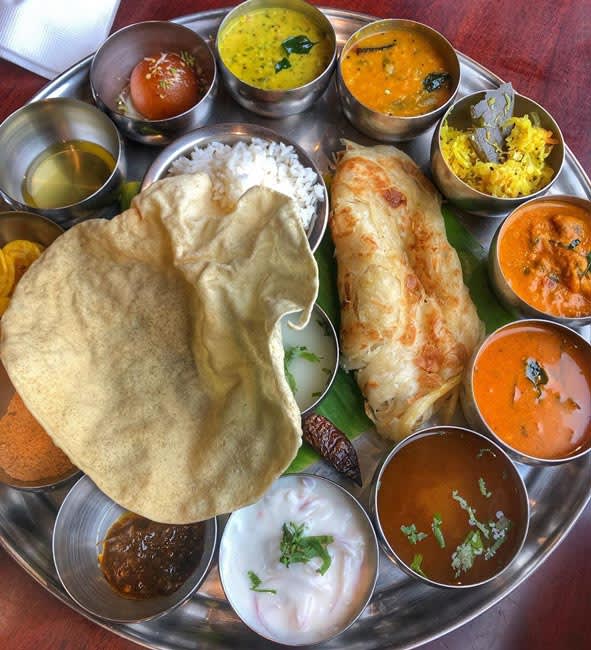 Picture Credits: foreverhungrysince94
This restaurant has the perfect ambience for a casual dinner with the fam or with your bhukkad gang of friends. Some of the lip-smacking dishes you can order up here include Filter Coffee, thali, Appam, Idli Vada, Mysore Masala Dosa and Dahi Vada. The best part is that they do delish food at seriously pocket-friendly prices, so do swing by for a delightful meal!
Where | Juggernaut - Kailash Colony Market, HS16
Call Them | +91 11 4131 9991
Meal For One | Rs 700
Check Out Their FB Page | https://www.facebook.com/juggernautonl 
2. Mahabelly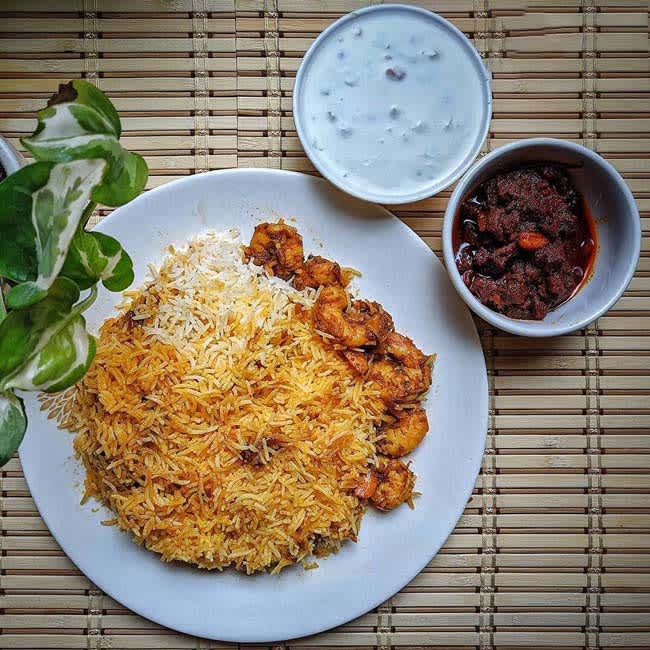 Picture Credits: notanidiotsandwich
The ambience gives the vibes of a mini-Kerala right here in Delhi with loads of wall hangings adding to the appealing aesthetic of the restaurant. Some of the delectable dishes you can try here include Appam, Mango Prawn Curry, Mahabelly Moplah Biryani, Fish Moilee and Roast Chicken. Their authentic flavours and primo food coupled with reasonable prices make this place one of our absolute favourites!
Where | Mahabelly -  MA A-05, Restaurant Block, DLF Avenue, Saket 
Call Them | +91 11 4165 7761
Meal For One | Rs 700
Check Out Their FB Page | https://www.facebook.com/mahabelly/?ref=page_internal
3. Alkauser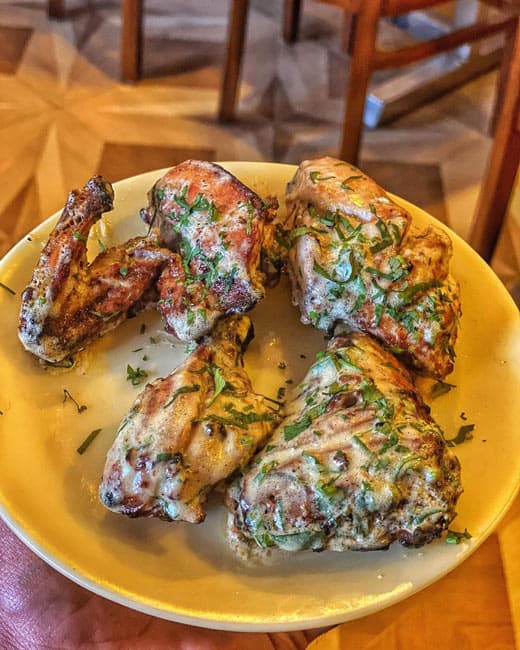 Picture Credits: hazzelchoudhry
The quality and quantity of the Mughlai dishes they serve is unparalleled! They're also famous for their quick delivery and we love 'em for that! From Kakori Kebabs, Warqi Paratha & Galouti Kebabs to Afghani Chicken, Mutton Biryani & Dal Makhani, they've got loads of variety, so go order up!
Where | Alkauser - Near Kautilya Marg, Chanakyapuri
Call Them | +91 9015 487 786
Meal For One | Rs 500 
Check Out Their FB Page | https://www.facebook.com/AlkauserMughlaiFoods
4. Naivedyam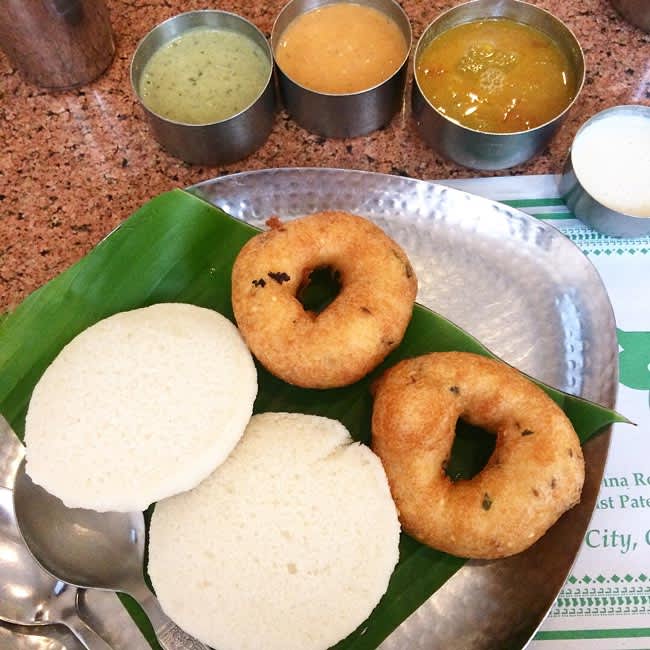 Picture Credits: __aya__t
Experts when it comes to South Indian cuisine, this restaurant has marvellous interiors and large framed paintings. The cosy vibe and exquisite service here surpasses every other South Indian restaurant in the race. Our faves here include their thali, Mysore Masala Dosa, Filter Coffee and their Rava Dosa. The Rasam served here is simply out of this world as well, so make sure you pop over for a meal soon!
Where | Naivedyam - Shop 1, HKV & Kailash Colony
Call Them | +91 9205 984400
Meal For One | Rs 500  
Check Out Their FB Page | https://www.facebook.com/naivedyamfoods 
5. Arabian Delites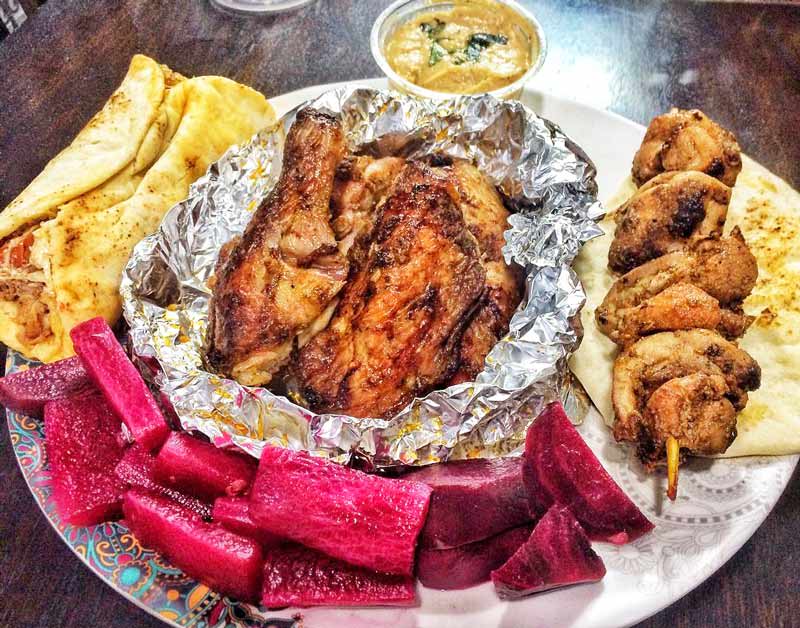 Picture Credits: thisworldisouroyster
Specialising in Lebanese & Arabian food, this place serves amazing wraps and shawarmas. It's been around for ages and they have regulars who've been eating here for decades. It's the ideal place to go for some quick bites such as their Chicken Grill, Murgh Platter, Chicken Tikka, Chicken Doner and the Tandoori Chicken. Defo drop by here with the fam for a dinner to remember! 
Where | Arabian Delites -  23, Lala Lajpat Rai Road, Flyover Market, Defence Colony
Call Them | +91 9891 991 991
Meal For One | Rs 500
Check Out Their FB Page | https://www.facebook.com/arabiandelites 
6. Harajuku Tokyo Cafe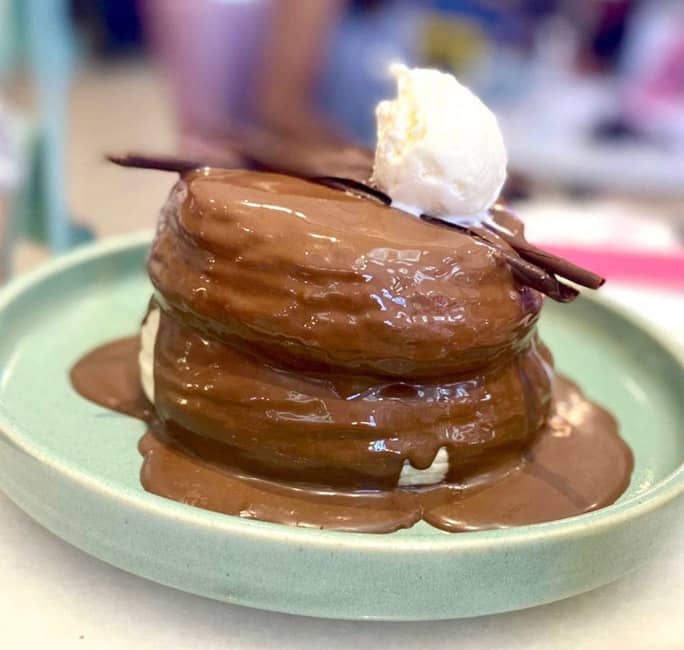 Picture Credits: tunisha.chaudhary/
This cute Japanese cafe in the city is truly a blessing! With an ambience so inviting and adorable, Harajuku Tokyo Cafe is a delight to visit, especially for our sweet tooth. With jiggly & super fluffy Japanese pancakes & drool-worthy dishes like Shrimp Popcorn, Katsu Curry Rice Bowl, Hand-pulled Flat Noodles In Chilli Oil, Firecracker Bao Chicken, and a huge range of sushi, this place is definitely worth visiting over & over! 
Where | Harajuku Tokyo Cafe - F-40, First Floor, Select City Walk Mall, Saket
Call Them | +91 9560 709 104
Meal For Two | Rs 800
Check Out Their FB Page | https://www.facebook.com/Harajukutokyocafe
7. Carnatic Cafe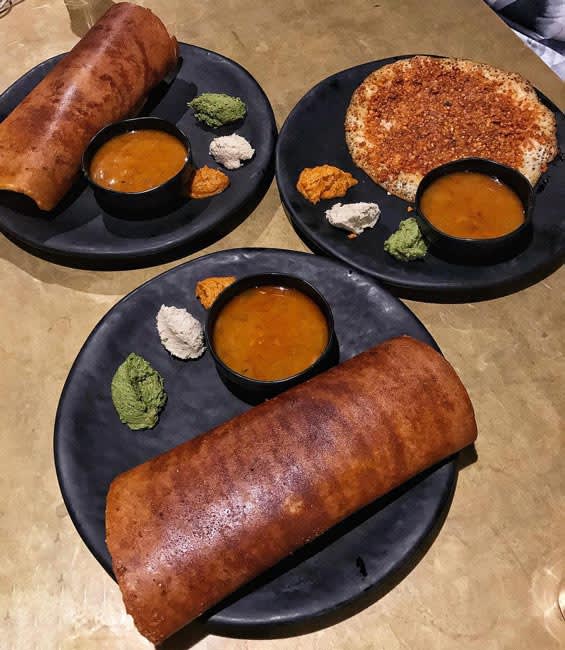 Picture Credits: spiceitupwithsam
The go-to place for Dilliwalas when they're craving some South Indian is Carnatic Cafe. This rustic cafe with simple yet lovely decor and atmosphere keep people raving about the crunchy and delicious dosas and flavourful chutneys. Some of the must-try dishes include Bombat Dosa, Malleshwaram 18th Cross, Akki Roti, Podi Onion Uttapam, and more.
Where | Carnatic Cafe - M-21, M Block Market, GK II
Call Them | +91 8448 765 547
Meal For Two | Rs 600
Check Out Their FB Page | https://www.facebook.com/carnaticcafeindia
8. Jugmug Thela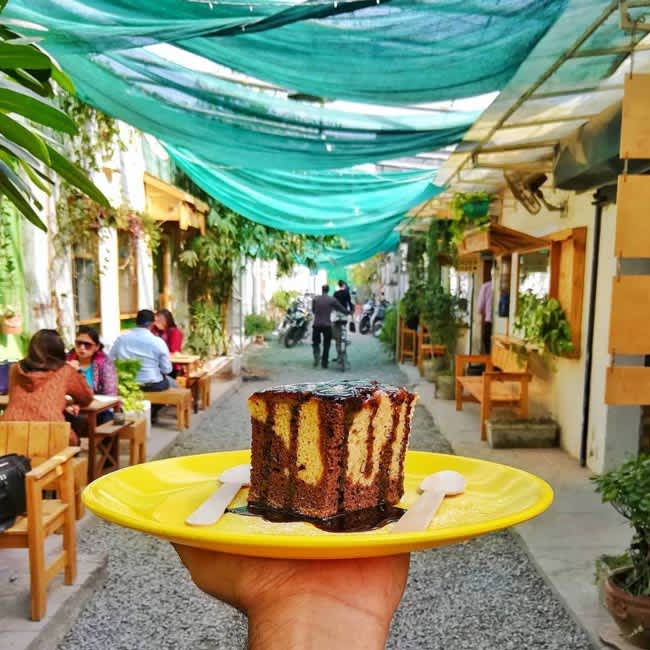 Picture Credits: fantasticdelhi
This much-admired cafe in Champa Gali is especially a must-visit in the winter season, for they whip up a mouth-watering cuppa rich & creamy hot chocolate. Decorated beautifully and lit up with pretty lights, you'd hardly believe that Jugmug Thela is so pocket-friendly too! Some dishes you must not miss on their menu include Jugmug's Mirch Masala Pizza, Garlic Crackers, Bombay Double Decker, and more. 
Where | Jugmug Thela - Shed 4, Khasra 258, Lane 3, Westend Marg, Saidulajab, Near Kuldeep House, Saket
Call Them | +91 9560 709 104
Meal For Two | Rs 600
Check Out Their FB Page | https://www.facebook.com/JugmugThela
9. Biryani Blues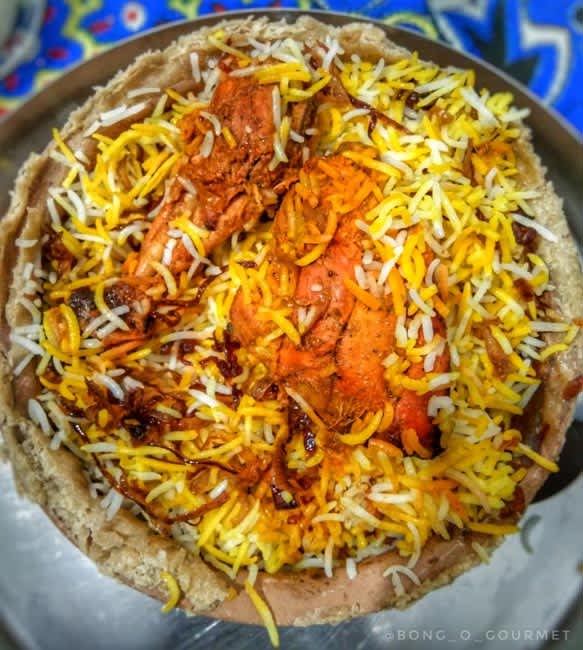 Picture Credits: bong_o_gourmet
Biryani is literally soul food and when in South Delhi and looking for a not-so-expensive yet hearty meal, it also is our saviour. So, whenever that insatiable craving for Biryani, Kebabs, & Hyderabadi food rises, head over to this cosy & comfy restaurant and order up the scrumptious Fiery Chicken 65 Biryani, Keema Biryani, Soya Biryani (they got veggies covered too), Chicken Shammi Kebab, Galouti Kebab, and more. 
Where | Biryani Blues - Malviya Nagar, Kalkaji, Vasant Kunj, Lajpat Nagar & Other Outlets
Call Them | +91 8010 801 000
Meal For Two | Rs 500
Check Out Their FB Page | https://www.facebook.com/BiryaniBlues
10. The For'est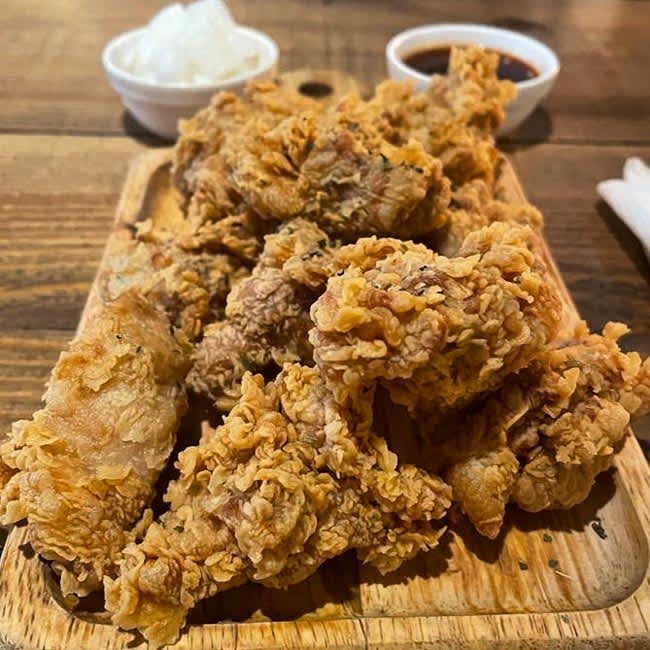 Picture Credits: foodxlover29
This one is a special bonus for those of you who have grown a fond liking and appetite for Korean food! (What's not to like?) So whether you wanna satisfy your Korean cravings or just wanna give the cuisine a fair shot, The For'est is where y'all should head to. And trust us, it won't burn a hole in your pockets. Some palatable dishes they offer include Boneless Ganjang Chicken, Chicken Bulgogi Gimbab, Veg Cheese Gimbab, Bibimbap with Rice and more. 
Where | The For'est - 38, Basant Lok Community Centre, Vasant Vihar
Call Them | +91 7042 569 887
Meal For Two | Rs 700
There you have it - go on and tuck into some relish-worthy meals well within budget and thank us later!