Delhi
8 Timeless Bollywood Movies That One Can Never Get Bored Of Watching
Bollywood has given us some exceptional blockbusters over the years. From the iconic Sholay to the hilarious Hera Pheri, there are some classics that still hold a special place in our hearts and we just can't get bored of, no matter how many times we watch it! And with this list, we're here to tell you all about it, so scroll on!
1. Sholay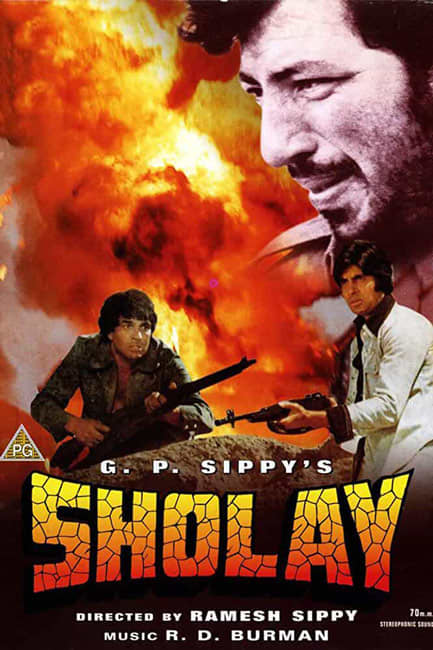 Picture Credits: imdb
Probably one of the best movies directed and produced in India, Sholay is about a ruthless bandit and two ex-policemen who try to stop him. With ah-mazing songs and some iconic dialogues (P.S itna sannata kyu hai bhai?), this gem hits the right chords at all times, so when are you re-watching this one?
Watch Online Here | https://bit.ly/2xQugZ8
2. Bhool Bhulaiyaa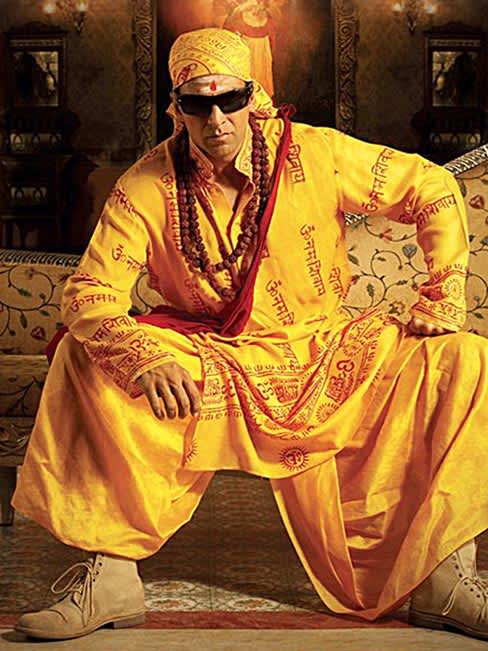 Picture Credits: bhoolbhulaiya
When Siddharth and Avni come back to live in their ancestral palace despite several warnings about ghosts, unexplained things start to happen. He calls his psychiatrist friend, Aditya, to find out the truth and put a stop behind this. A humorous yet thrilling movie that you must watch if you haven't already.
Watch Online Here | https://bit.ly/2xOg2YG
3. Hera Pheri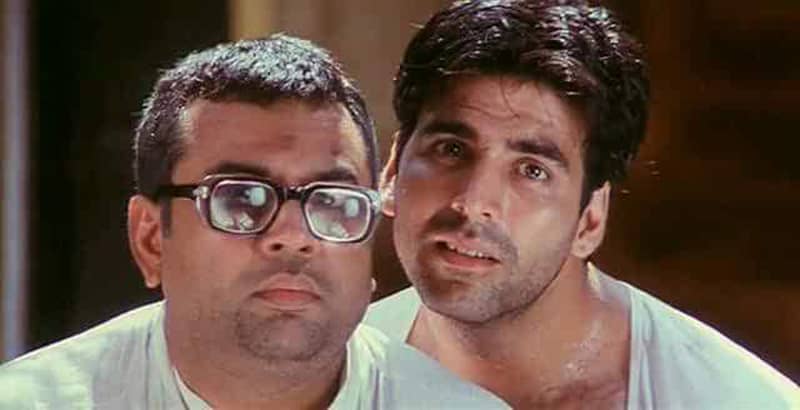 Picture Credits: imdb
Baburao has constant quarrels with his two tenants, Shyam and Raja. However, there's one thing they all have in common and that is their poor financial condition. One day when they receive a phone call from a kidnapper named Kabira, they come to a conclusion that this might be the solution to all their woes. What comes next will leave you in splits, we promise!
Watch Online Here | https://bit.ly/3bmwYU7
4. Kabhi Khushi Kabhie Gham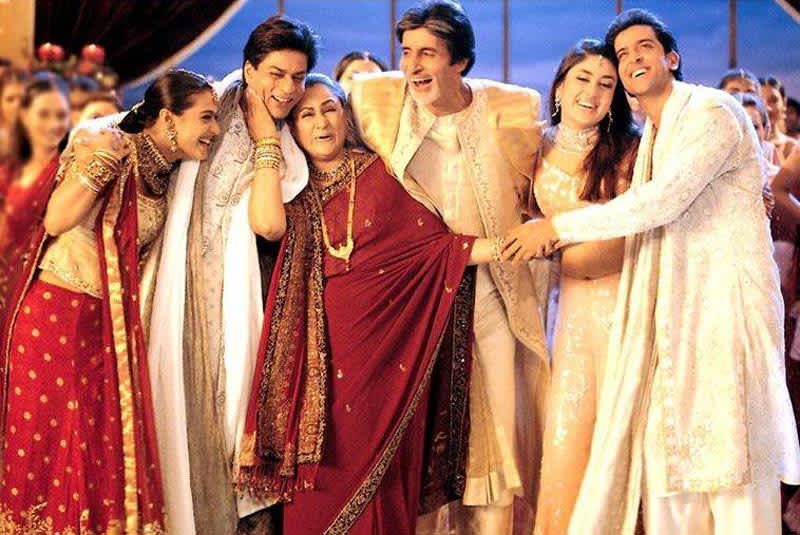 Picture Credits: KabhiKhushiKabhieGhamTheOfficial
A fmovie full of love, soulful music, romance and of course, a lot of drama, trust K3G, as it's famously called, to keep you amused even during the challenging times! On the lead roles you'll find Hrithik Roshan, Shahrukh Khan, Amitabh Bachhan, Jaya Bachhan, Kajol and Kareena Kapoor & its directed by Karan Johar, so y'all already know what we're talking about here.
Watch Online Here | https://bit.ly/2xQueAu
5. Dil Chahta Hai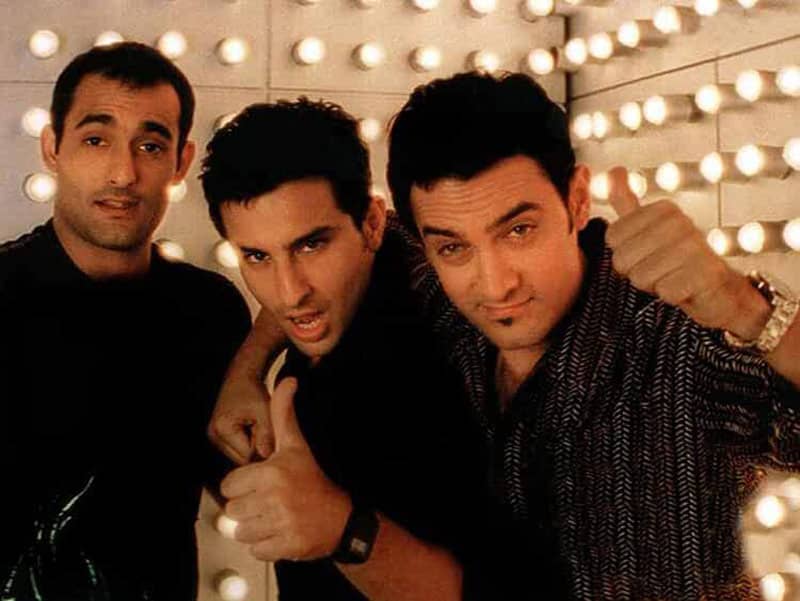 Picture Credits: imdb
Akash, Sameer and Siddharth are three childhood friends who are inseparable. But, each of them falls in love and their unique approach to it creates conflicts between them, but will they save their friendship and love at the same time? Put this movie on your list for a dose of drama, romance and relationships.
Watch Online Here | https://bit.ly/2WkYkFF
6. Queen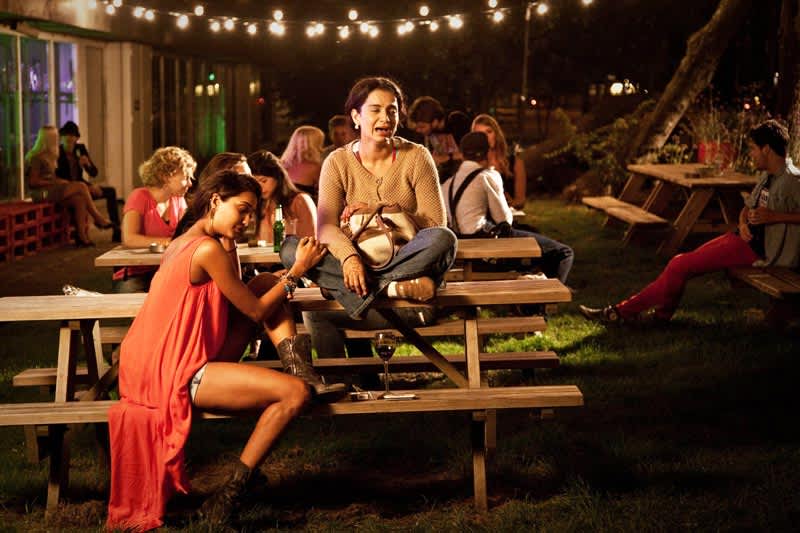 Picture Credits: Queenthefilm
Kangana Ranaut plays the role of the protagonist, Rani, who goes ahead on her honeymoon alone after her marriage was cancelled. When she meets new people from different backgrounds and culture during her travels, she learns more about herself. The lesson this movie gives is clear - everything happens for a reason, a lesson that might also help you in the long run, so do cheggit!
Watch Online Here | https://www.voot.com/movie/queen/465721?utm_source=google_web&utm_medium=watchactio
7. Munna Bhai M.B.B.S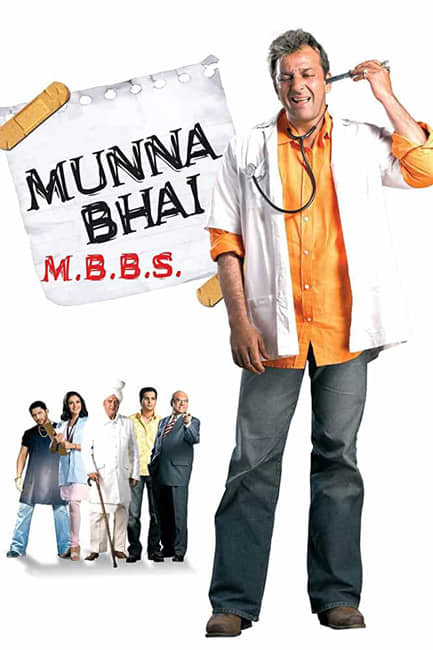 Picture Credits: imdb
Directed by Rajkumar Hirani, this movie is about a gangster who wants to fulfil his father's dream to become a doctor. With Sanjay Dutt, Arshad Warsi, Gracy Singh, Sunil Dutt and Boman Irani in the lead roles, Munna Bhai M.B.B.S is one hell of a movie that will take you on a ride of laughter!
Watch Online Here | https://bit.ly/2xQtNWS
8. Golmaal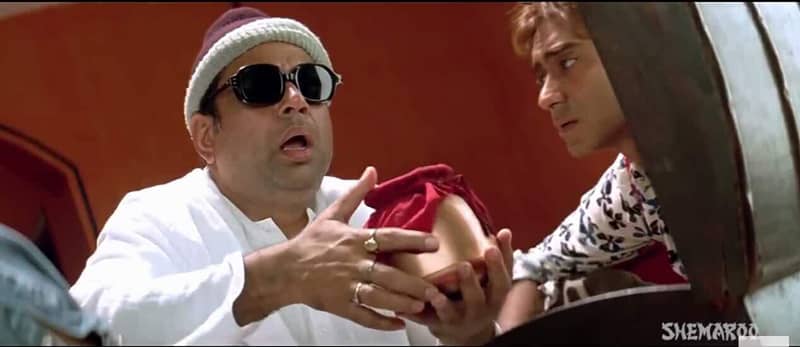 Picture Credits: imdb
Gopal, Madhav, Laxman and Lucky are notorious friends who start living in a huge bungalow owned by an old, aged couple. Everytime these four men unexpectedly bump into the couple, the rib-tickling comic scenes and dialogues begin that never really get old.
Watch Online Here | https://bit.ly/2Wj98UU
So, folks, which one are you going to watch, right away?