Delhi
8 Things That You Might Get Your Hands On At This Year's Stationery Fair
Exhibiting a plethora of stationery and supplies for office & school, social stationery, graphic arts materials, writing instruments & related paraphernalia, Stationery and Art Material Fair 2018 was held in Pragati Maidan and we know just how excited you are to check this year's edition as well! On our visit to last year's Fair, we dropped by to see what all they had to offer and you might get your hands on these and more cool stuff this year as well.
1. Handmade Notepads & Cool Bookmarks  @ Anti Ordinary Paper Company (AOPC)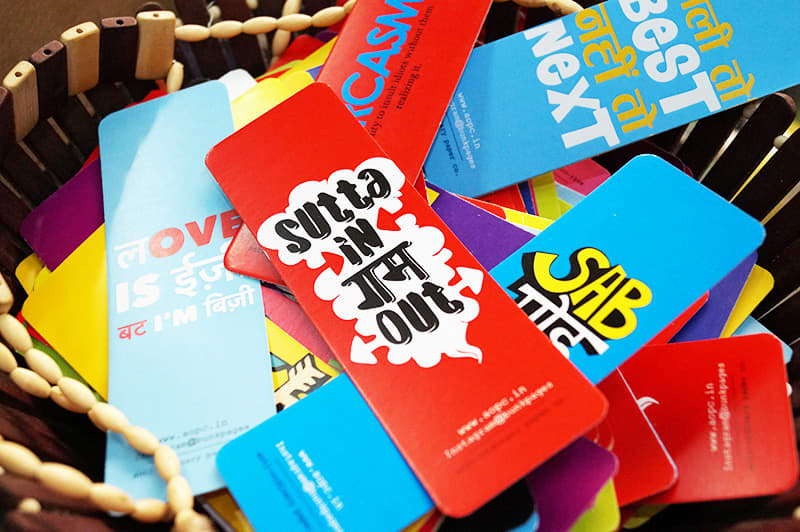 Ranging from hand-made pocket notebooks to notepads, self-painted funky register covers to off-beat slogan posters, quirkily shaped stationery to unorthodox quotes printed on bookmarks, this outlet had them all! Keeping in line with the viewpoint of the current generation, the quotations printed on the stationery were thoroughly relatable. The quality of the notebooks and notepads was splendid and they were priced very decently too. We couldn't help buying a bunch for ourselves and for gifting purposes. We mean, who doesn't like an offbeat gift, right? So, snap them all up when you drop by here!
2. Slogan Printed Beer Mugs @ Aswhole Ideas Pvt. Ltd.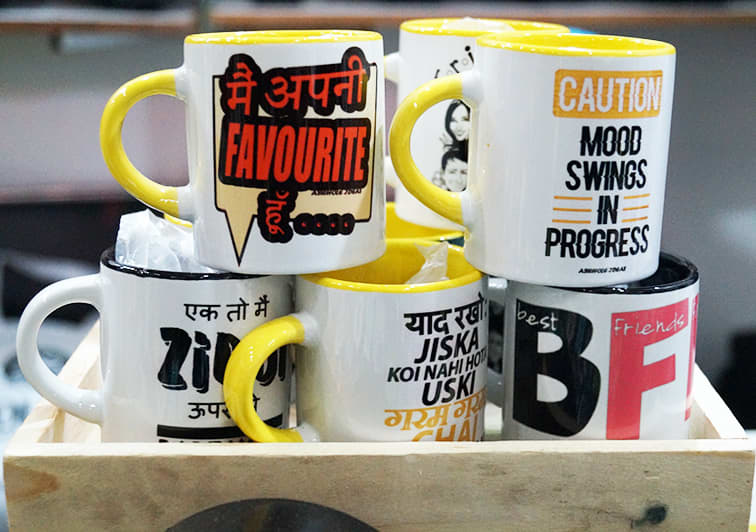 Going to the stationery fair and not visiting 'Aswhole' would actually be a sin! The collection, the quality, the pricing and the attractive stationery - you name it, they have it. From beer mugs with printed desi slogans from Bollywood movies and videsi slogans from GoT (Game Of Thrones to the uninitiated) to chai mugs and coasters to fridge magnets, this kiosk had the paramount attention of one and all.
3. Funky Sticky Notes & Rainbow Pencils @ Fitoor Company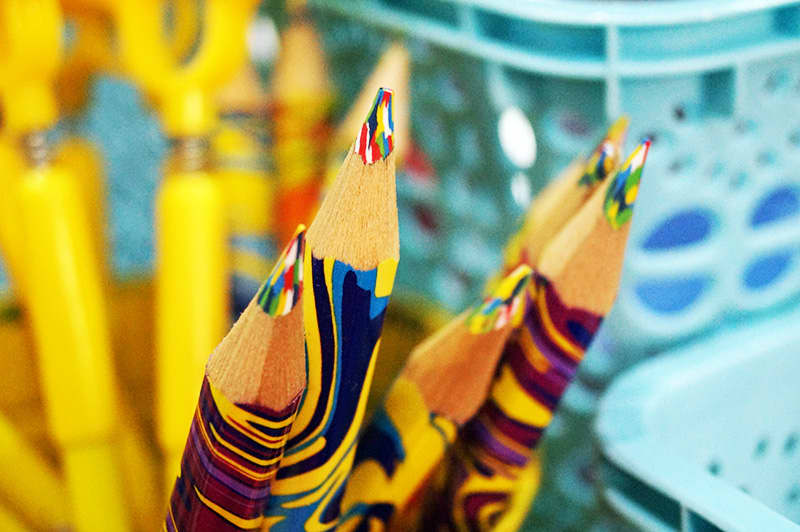 Some of the finest notepads embossed with deep and intense quotes along with some motivational ones could be easily spotted at this stall. From the finest quality bookmarks to cartoon headed pencils and pens plus assorted sticky notes to rainbow pencils, we were left completely awestruck here. Although a little cumbersome to locate, this outlet was a hidden gem and one you really have to check out! Shoutout to all the artists out there - they have black page scrapbooks and photo scrapbooks too! Cool eh?!
4. Minion Themed Notebooks, Posters, Pencils & More @ Universal Studios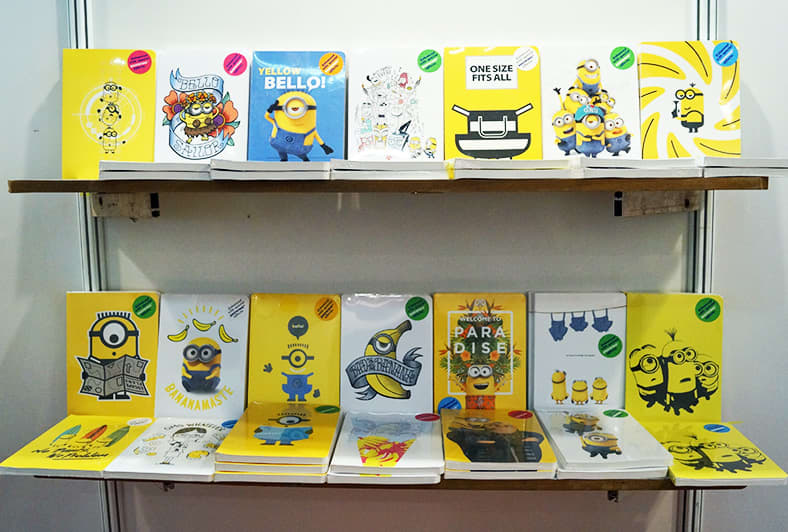 This kiosk was put up for true Minions fans, where they've showcased all genres of Minion themed items, be it notebooks, notepads, posters, coasters, pens, pencils, badges, bookmarks, bands and stickers. Phew! They have it all in their kitty. And do not, we repeat, DO NOT, forget to get your hands on their Flapbook which has these special snow effects. Though the prices might pinch a bit, but considering they're offering official merch, we didn't mind it much and we're sure you won't too!
5. Barbie Shampoos & More @ Toon Mart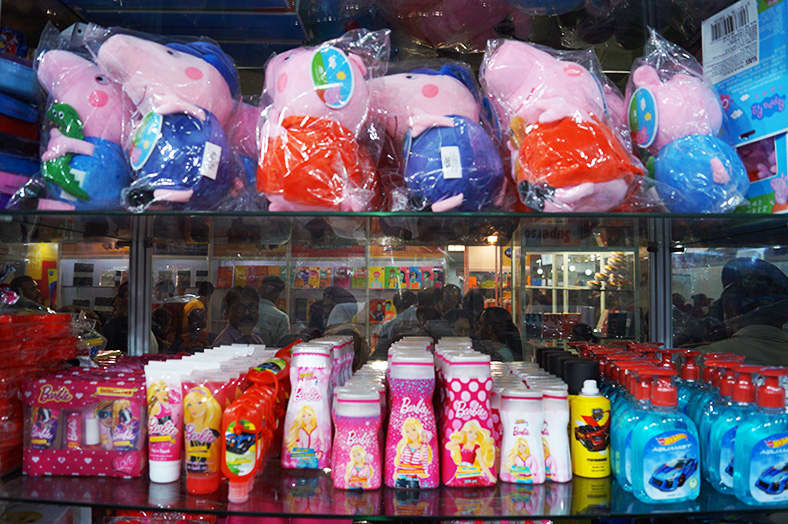 Our feet coerced us to enter into this one where we were actually taken back to our childhood and made us fight, scream, laugh and cry like kids for their products. Yes, some of the cartoons have changed over the years, but some legends like Superman and Batman still rule the world. From hand-washes to hand-sanitizers, shampoos to perfumes, talcum powders, all sorts of cutlery, soft toys, bookmarks, keychains, magazines and miniature figures, we shopped like crazy here!
6. Wooden Pens & Pencils @ Punk Stationery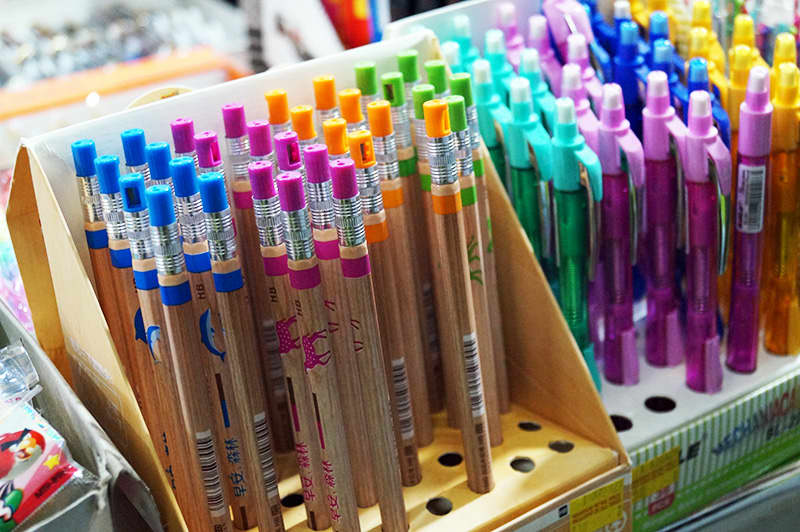 The name of this one diverted our attention towards their products comprising wooden pens and pencils, quirky pen stands, Peppa Pig pens, exercise notebooks, spiral notebooks, sketchbooks, refill pads, composition books, filler paper, hardbound books, colouring books, doodle pads, index cards - et al. Visiting this stall and not buying anything is sort of a challenge as the quality and pricing of their products gives strong competition to its peers. 
7. Quirky Stamps @ Ideal Enterprises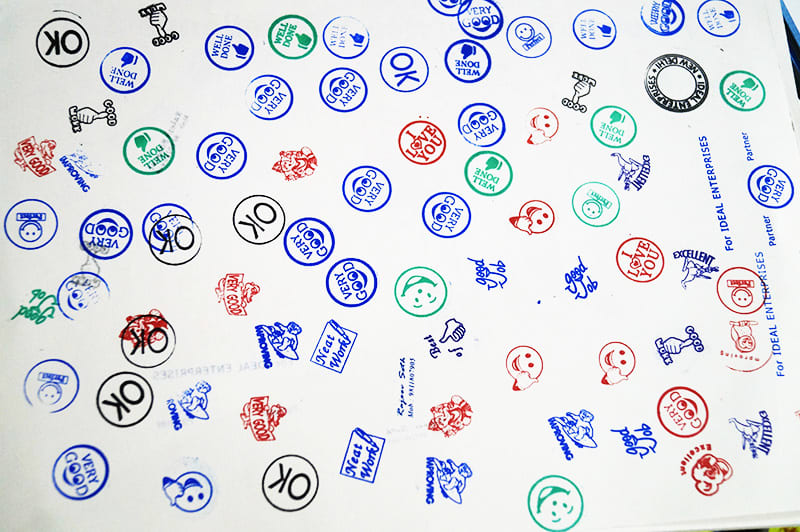 We went all gaga over this outlet selling bizarrely-shaped stamps. Ranging from hearts to stars and other varied designs, this kiosk also had stamp creating kits, assorted stencils along with multi-coloured inks and ink-shots. The quality of the stamps was enthralling and they claim to shell out a guaranteed 5K-6K impressions. Though they refill their stock every day, it is still advisable to visit this one at the beginning of the day to get your hands on your favourite designs so you can stamp your way to glory!
8. Digital Watches, Firesticks & More @ Amazon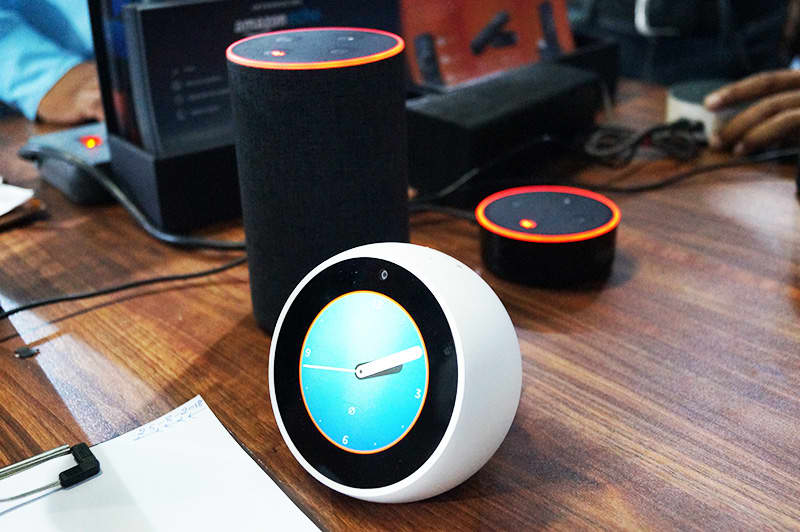 To be honest, we were quite happy and surprised to see Amazon's kiosk at this fair. Squeezing out every bit of the opportunity coming its way, Amazon took the road less travelled and advertised their products at the fair, which included the Amazon Echo, Firestick, digital watches, and even subscriptions to Amazon Prime. With live demonstrations going on, there were some discounts doing the rounds as well. 
 Apart from the above, one can expect to find fine office stationery, handmade wrapping papers, postcards and carry bags, aromatic oils, air fryers, heavy discount at Crocs, stationery for bulk buying, various drawing competitions going on for kids and grown-ups, science items such as mini-telescopes, prisms, hour glasses etc and tons more. The Fair plays a pivotal role in reiterating the might of the pen, apart from promoting literacy and healthy reading habits, especially among children and the youth. Presenting a vast panorama of Indian books on a wide range of subjects, The Book Fair, which also took place on the same dates in another hall, had a number of book releases, book discussions and other literary activities lined up. So, make sure your free your calendar and head over this time too!
When | Wednesday - Sunday, 11th - 15th September
Where | Pragati Maidan - Hall 7 A - 7 H
Timings | 10 AM - 7:30 PM
Entry | TBD
RSVP On FB Here | https://www.facebook.com/events/479798469457085/ 
Here's Their Website | http://indiatradefair.com/micro-delhi-fair/
Here Are Some More Cute AF Pictures To Tempt You!