Delhi
8 Sweet & Savoury Reasons Why We Love The Legendary Maxims Pastry Shop In Kailash Colony
Maxims in Kailash Colony market has been around for quite a while now. And South Delhi readers especially will relate to this adorable godsend of a bakery which has been the source of almost all birthday cakes during childhood and still continues to be the same. 
Located right in the heart of the bustling parking crazy market, Maxims has managed to secure a special place in the hearts of all toothsome foodies through it's amazing and palatable range of cakes and pastries and other sweetings. 
And while there are a number of wonderful bakeries in the town, Maxims stands out for the plain reason that they offer great taste at surprisingly modest prices. Perhaps it's because of this dedication to baking, that despite being an extremely successful and popular pastry shop, they have just the one sole establishment in Kailash Colony market. 
And thus we present to you our picks from the place:
1. Irish Pineapple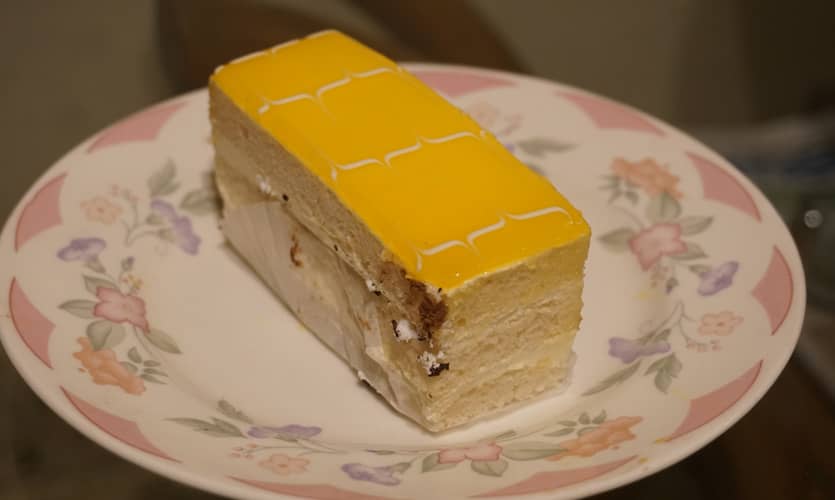 We may have starkly different views on whether pineapple should go on pizzas or not, but when it comes to desserts, you simply cannot NOT have pineapple! Going for the Irish Pineapple, this one tastes extremely delicate while offering the sublime sweet tickling taste of pineapple, in layers. 
Price | Rs. 70
2. Red Velvet Strawberry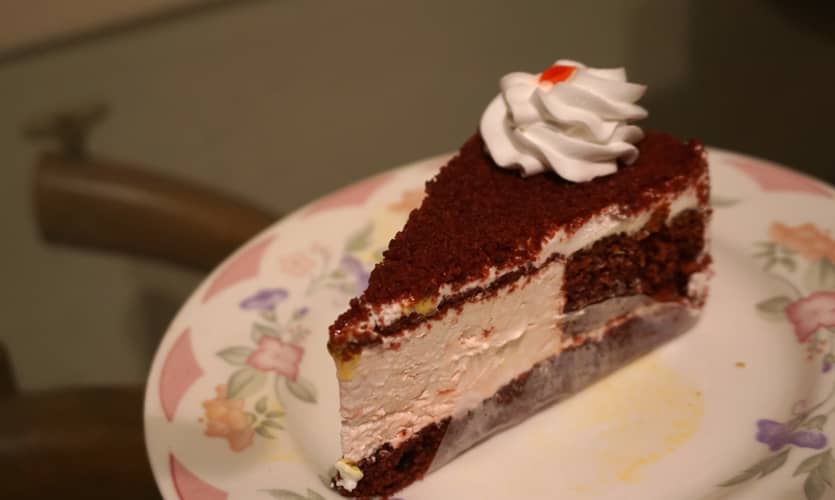 Another classic "you can't miss this one" is the Red Velvet, which, needless to say tastes best with Strawberry. And boy, does this feel smooth as velvet on your taste buds or what. Cutting through layers of strawberry and red velvet before even taking the first bite, you'll know what you're getting yourself into.
Price | Rs. 80
3. Chicken Pocket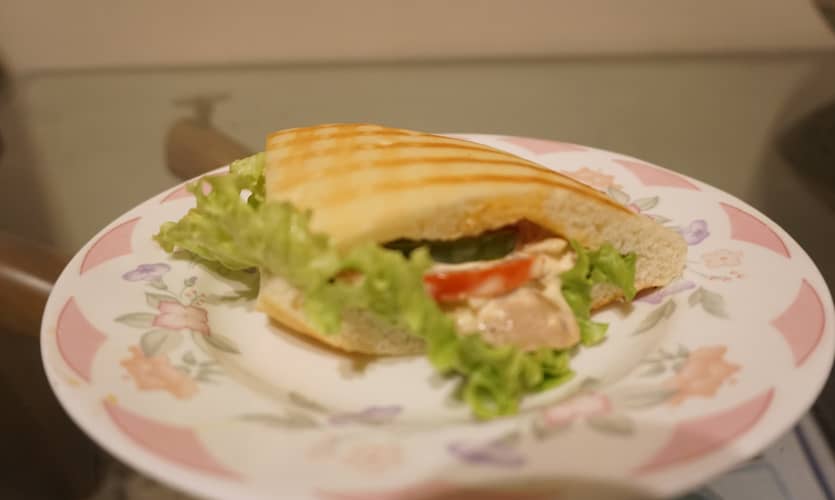 Not only does Maxims offer mouth-watering dessert and sweets, but also a wholesome range of quick bites and fast food which is not only extremely delicious but also quite original and out of the box. One such example is their Chicken Pocket. With sizeable chicken stuffing combined with crisp salad dressing makes for this amazing evening snack.
Price| Rs. 80
4. Chocolate Tart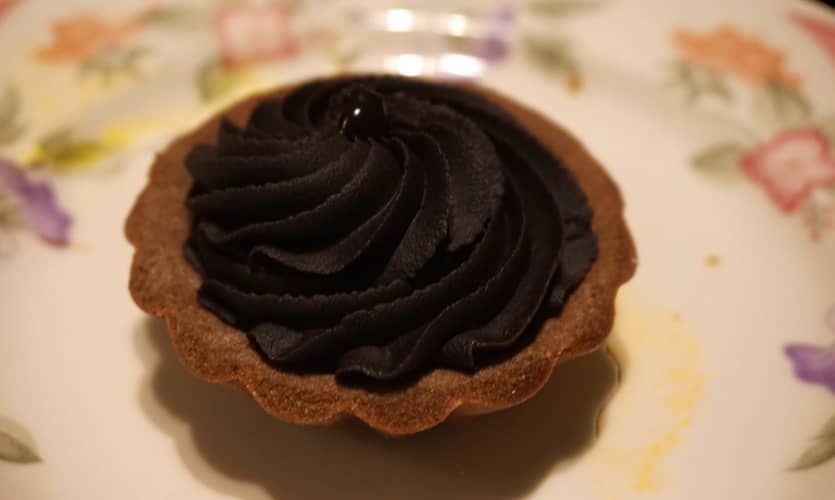 Talk about guilt free sweet indulgence, and you'll find yourself ordering the usual favourite, Chocolate Tart. The tart, here at Maxims though tastes even better, with thick pure chocolate flavours combined with just the exact amount of crunch. They've taken chocolate tart to a level we didn't know existed. 
Price | Rs. 60
5. Mutton Hotdog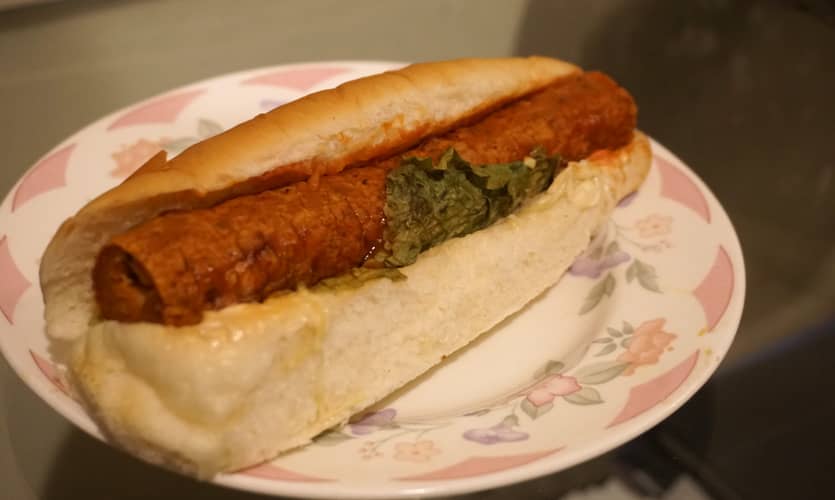 The mutton hotdog is simply the best at Maxims and we can vouch for it. With oven fresh buns and juicy mutton rolls, biting this one down has its own kind of high and we highly recommend it. Do not miss it if you're a mutton lover - you'll definitely end up ordering seconds!
Price | Rs. 70
6. Chocolate Marble Mousse Cup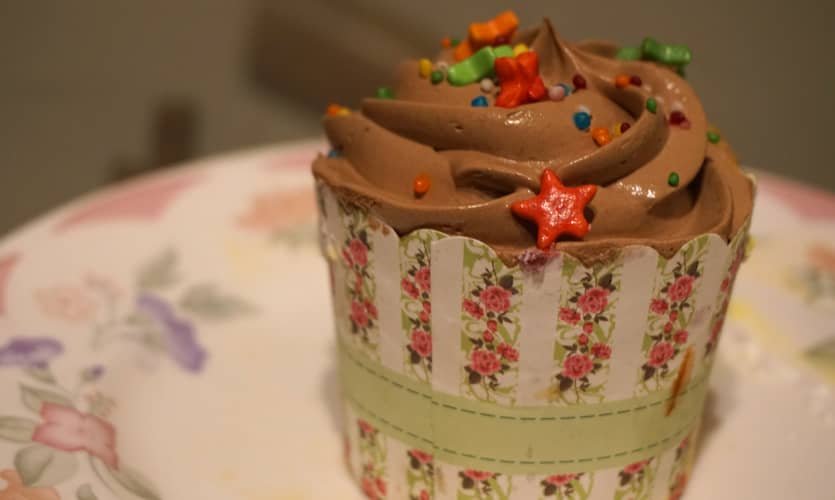 The Chocolate Marble Mousse Cup will do the job in case you have some further residuary cravings after the tart. With luscious, candy-like taste, it just might take you back to good old sugary childhood days with its divine succulent chocolate flavours. It also has an advantage over the tart, for it is a lighter dessert, so you can try more.
Price| Rs. 60
7. Pineapple Fruit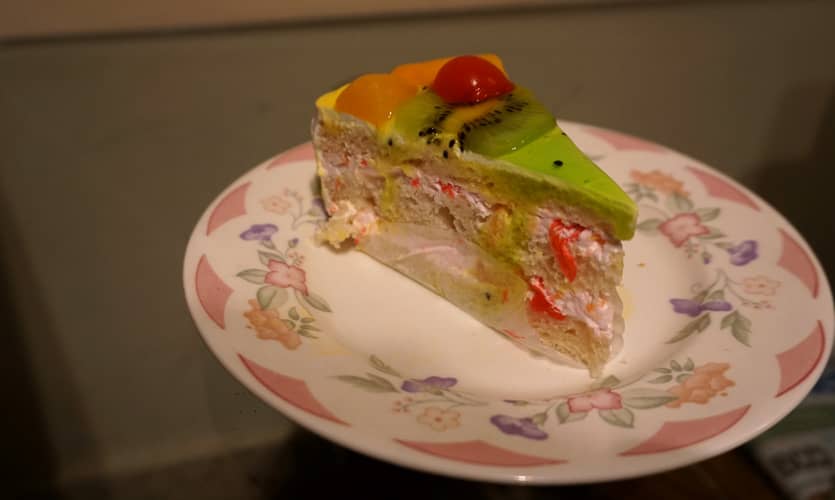 The Pineapple Fruit might as well be called Fruit pastry, for it tastes like a basket of all your favourite fruits fresh as hell, in thick creamy layer of cake. Mainly made with kiwi, pineapple and cherry, this one is an absolute delight to have when you wanna take a break from chocolate and go for a fruity dessert.
Price | Rs. 60
8. Blueberry Cheese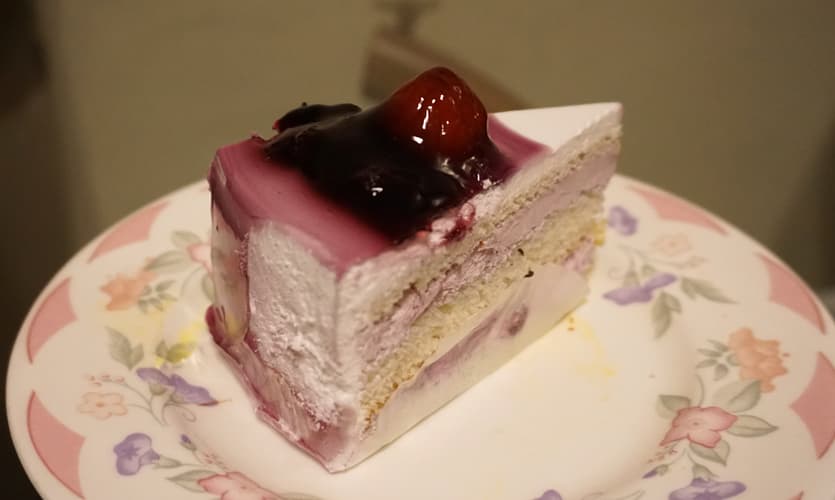 When it comes to tart berries, blueberry takes the cake. Both literally and figuratively. Lame puns aside though, the Blueberry Cheese tastes just so soft and melting and has the perfect blend of natural citrus essence of blueberry with goodness of cheese.
Price | Rs. 80
Head on over and experience a sweet piece of heaven!
Location | HS-3, Main Market, Kailash Colony