There's no denying the fact that romance is always in Delhi's air and no weather or season can dampen it. You'll find cafes filled with people out on dates, couples strolling down the gardens or simply sitting, deep in conversation without a care in the world (dreamy sigh). Come winter and a whole new world of date destinations open up because finally, stepping out of the comfort of your homes won't make you melt! And we've handily curated a list of awesome winter date ideas you can take bae on to earn some brownie points - scroll on.
1. A Romantic Picnic For Two @ Lodhi Gardens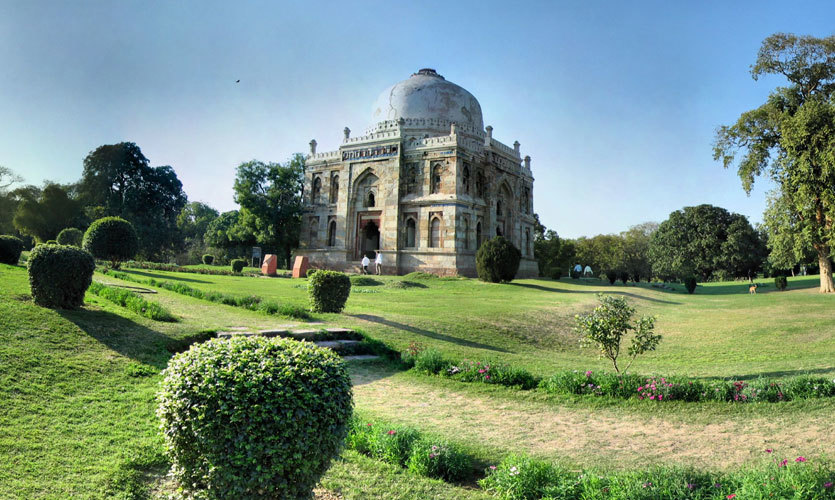 Lodhi Gardens need no introduction for this place has been a perfect picnic spot for generations in Delhi. With lush greenery, beautiful mausoleums dotting the landscape and the city's perfect winter weather - this place is where you need to take bae - picnic basket in hand. Grab something to eat from one of the various cafes in nearby Khan Market and head over to this beautiful garden, find a nice spot and just sit back, soak in the sun and have a fun afternoon!
Where | Lodhi Gardens - Lodhi Road, Lodhi Estate
2. Shopping & Coffee Or Chai Date @ Champa Gali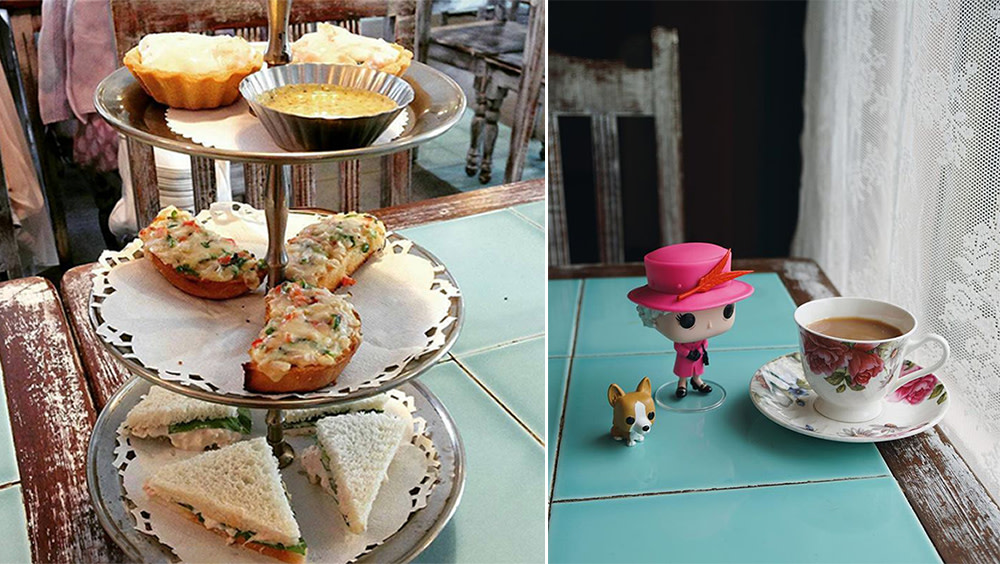 Champa Gali is a li'l getaway from the hustle and bustle of the same ol' mundane life and is the perfect hideout for a warm cup of chai or coffee with your beloved. You can grab a cup, stroll along the lane (which is too pretty for words y'all) - hand in hand with bae and soak in the beauty of this place festooned with fairy lights and studded with cutesy cafes (read Jugmug Thela)!
Where | Champa Gali - Khasra No 254, Lane No. 3, Westend Marg, Saidulajab, Saket
3. A Stroll In The Bountiful Garden Of 5 Senses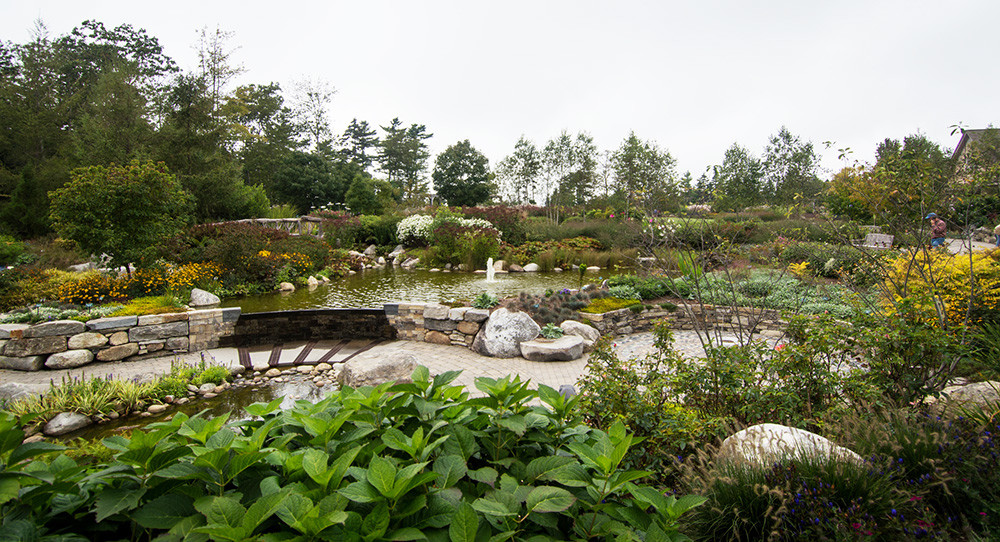 Imagine walking down a garden filled with big, pretty flowers, mini ponds tucked away in the corners, beautiful architecture and an amazing food court - sounds perfect, doesn't it?! Well the Garden of 5 Senses is all this and more. Take your beau for a stroll here and trust us, the wintery weather just adds to the charm of this place!
Where | Garden Of 5 Senses - Western Marg, Saidulajab Village
4. Date Night At The Beautiful Outdoor The Forestta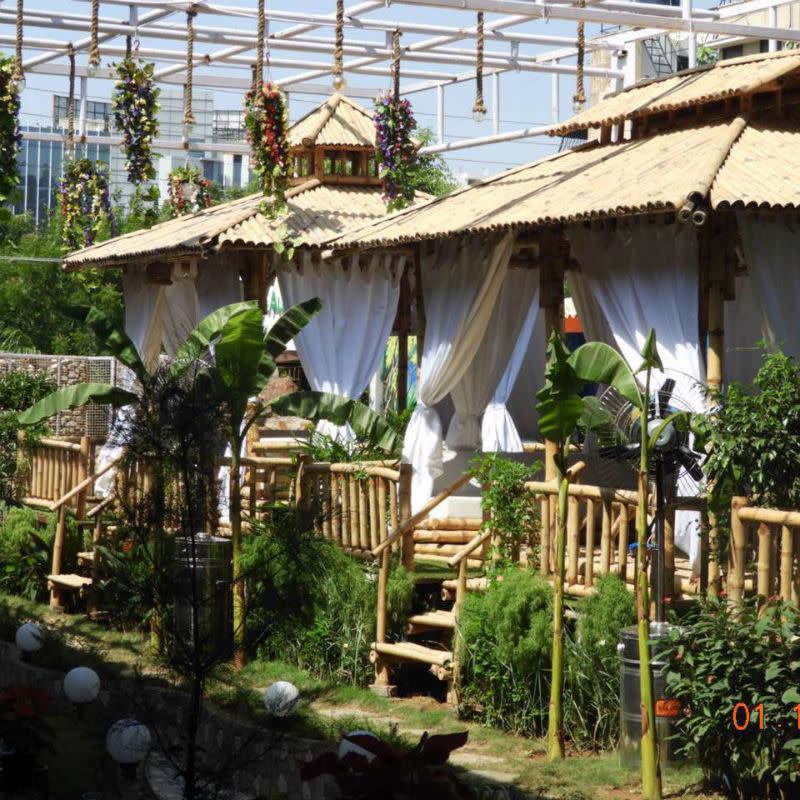 Now, if you haven't heard about this place then you're missing out big time. Forestta in GGN is perfect for some alone time with your SO. Tons of plants, bamboo shacks, fairy lights, cute little alcoves with drapes and basically everything you can imagine when we say the word romantic. The place is open till 6 AM in the morning (YASS!), so go out for a long drive and then stop by here for some late night hogging!
Where | The Forestta - Plot No 27, Saraswati Kunj, Golf Course Road, Suncity, Sector 54, Gurgaon
Call Them | +91 9818 282 878 & +91 9711 772 202
Meal For Two | Rs 1,200
Check Out Their FB Page | https://www.facebook.com/theforestta/
5. Watch The Sunset Together @ Parthasarathy Rocks, JNU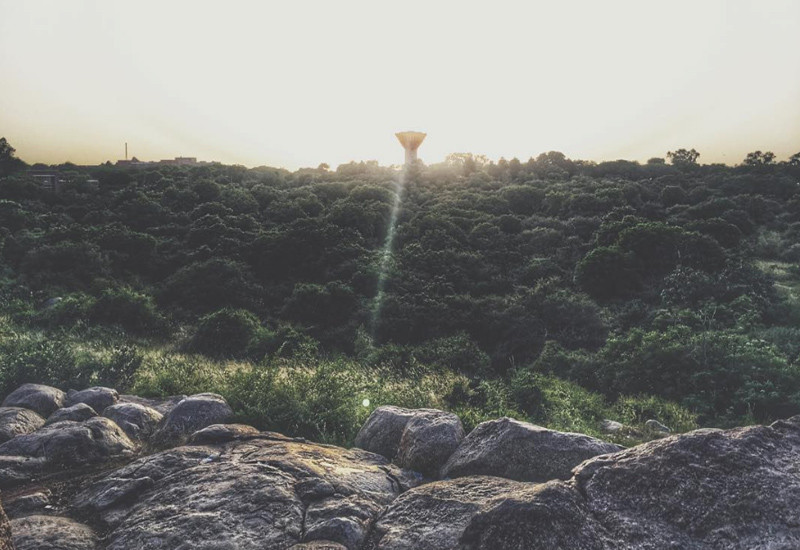 Picture Credits: kukulungalang
This would need a little jugaad, as this place is inside the JNU campus but then what kinda Delhiwala would you be if you can't crack this one. Get your friends in the university to get you in during the evenings and trust us, your bae will be left in awe. This place is what heaven looks like during the sunset, so simply come here and drink in magnificent, sun-soaked views!
Where | Parthasarthy Rocks - Jawaharlal Nehru University, Munirka
6. Grab A Cup Of Nutella Hot Chocolate @ Roots - Cafe In The Park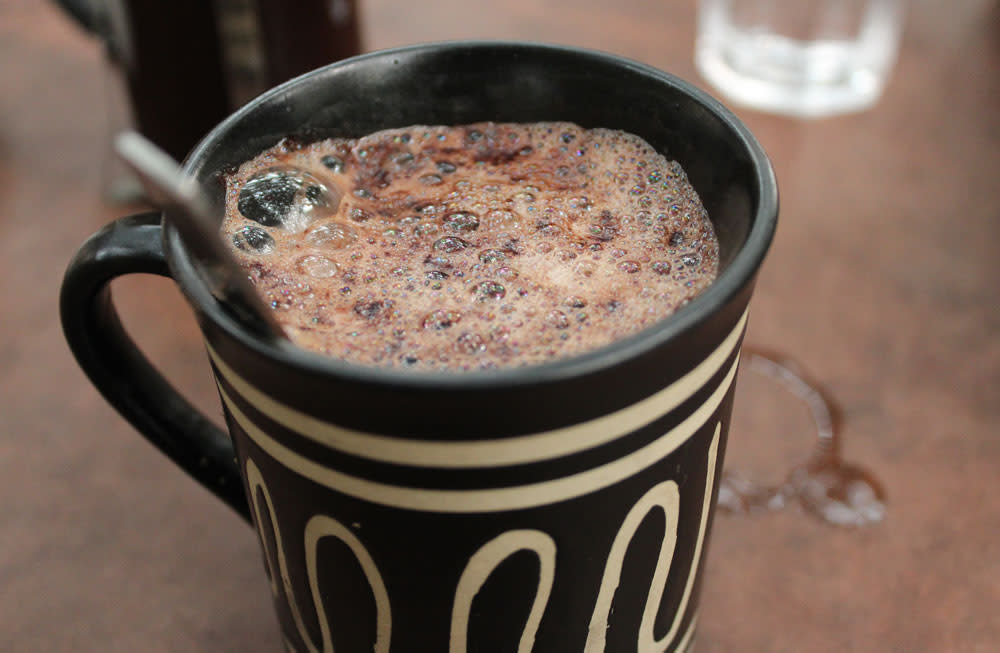 Now, nothing screams winter like a hot cup of chocolaty goodness AKA hot chocolate and this warm hug in a cup tastes even more delicious when you have it with bae. And the only place that pops up in our head when we put these two things together is the rustic eatery in GGN - Roots - Cafe In The Park!
Their yummy Nutella Hot Chocolate warms the soul and is pretty much all you're gonna need for those long, leisurely conversations with your partner!
Price | Rs 165
Where | Roots - Cafe In The Park - Rajiv Gandhi Renewable Energy Park, Leisure Valley, Sector 29, Gurgaon
Call Them | +91 9971 134 920
Timings | 8 AM - 8 PM
Check Out Their FB Page | https://www.facebook.com/RootsCafeIndia/
7. Have A Meal At 200-Year Old Haveli Dharampura In Old Delhi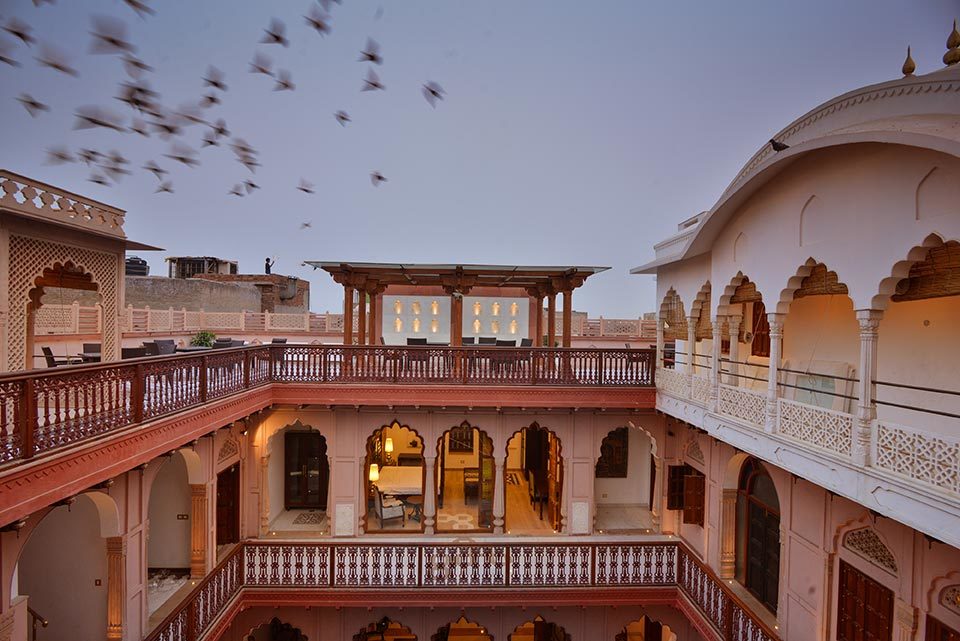 Who says you can't find romance in the lanes of Old Delhi?! Located in the heart of Chandni Chowk, Dharampura Haveli is just perfect for some royal, romantic feels right here in the city. The food here is delicious and is best enjoyed on their rooftop with the beautiful Jama Masjid in the backdrop (heart eyes)! Seriously, come on by ASAP!
Meal For Two | Rs 2,000
Where | Lakhori, Haveli Dharampura - 2293, Gali Anar, Bazar Gulian Road, Dharampura, Old Delhi
Call Them | +91 11 2326 1000
Check Out Their FB Page | https://www.facebook.com/HaveliDharampura/
8. Catch A Movie Under The Stars @ An Open-Air Cinema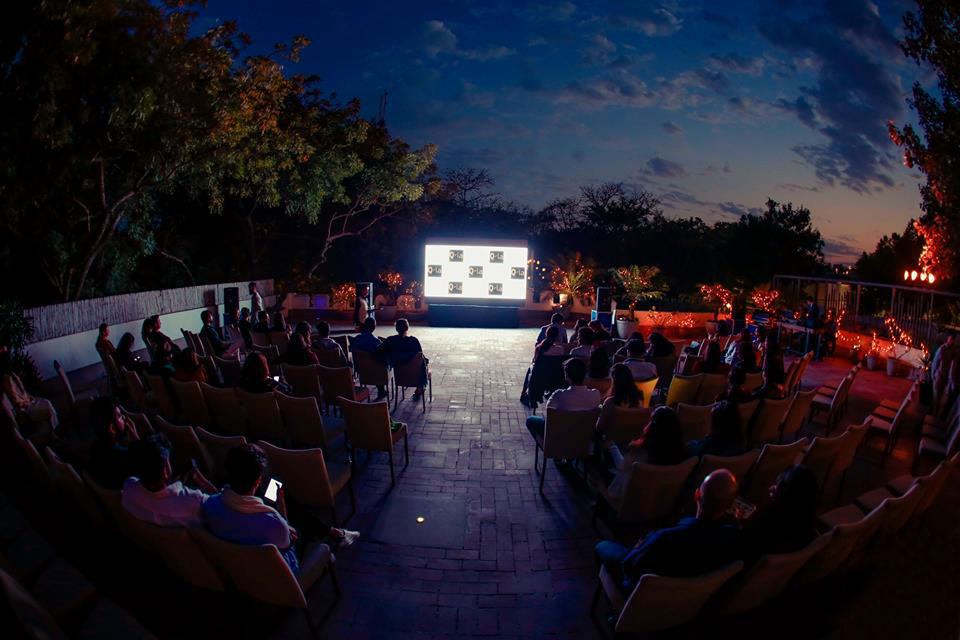 Are you forever looking for some new ideas to spice up your date nights? How about a movie with bae? No, don't make a face already, we meant how about a movie with bae under thousands of stars in Delhi's kadak sardi? Sounds exciting, right? And the good news is that many clubs and places in Delhi are frequently organizing such open-air cinema nights like our personal fave Sunset Cinema Club. Stay glued to their FB page and you'll know just when and where they're hosting their next screening!
Check Out Their FB Page | https://www.facebook.com/clubsunsetcinema/
These were the 8 ways you can make the most of Delhi's winter with your bae, so, start planning the perfect date right away!