Delhi
8 Super Disappointing Bollywood Remakes Which Will Seriously Make You Cringe!
Some Bollywood remakes are such a DREADFUL watch, y'all, that they NEVER should have been made in the first place! We regret watching these and being the helpful kind, we've culled up a whole list of the worst Bollywood remakes that'll make you cringe and which should, therefore, be absolutely avoided at all costs. Scroll on and steer clear!
1. Himmatwala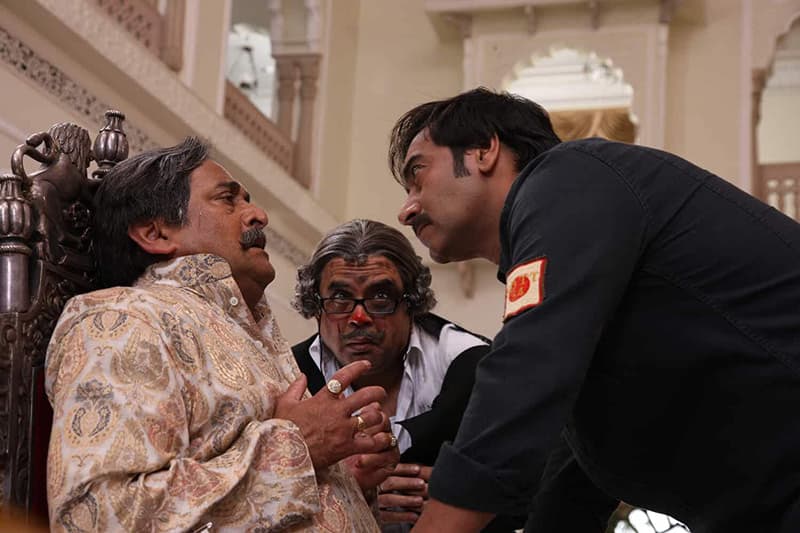 Picture Credits: imdb
The Bollywood original, starring Jeetendra and late actress Sridevi, was one of the biggest hits of 1983. However, Sajid Khan's 2013 remake is just a reminder of the TACKINESS of the 80s which made it the WORST DECADE of Indian cinema. It's rightly said, 'One person's entertainment can be another's headache' and this Sajid Khan 'entertainer' is our headache, folks! The coughing mother, the rebellious heroine, the tyrannical villain, the himmatwala hero and the humourless dialogues, all contribute towards making it a painful and tedious watch! You really have to be a true 'Himmatwala' to brave this bawdy remake!
Don't Watch Online Here | Himmatwala
2. Karzzzz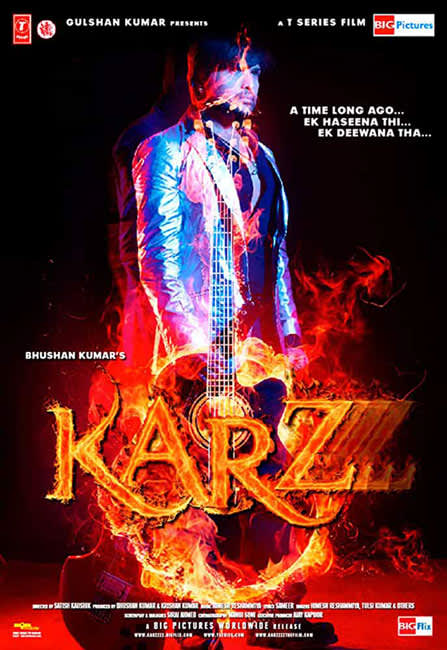 Picture Credits: imdb
Though the new version stays faithful to the original that was loved by the audiences, this movie is as messy as its name with the 'zzz' thing going on! Instead of modernizing the movie for the 2008 audience, it retains all the strange and outdated elements of the 80s, from Himesh's terrible performance with his floppy wig, gold jackets and constant frown; Urmila Matondkar's performance as the hilarious yet evil wife and Dino Morea's rebirth as Himesh to gaudy dialogues and the worst jokes like "Doctor Shastri aap to shastri nikale" are all super cringe-y, to say the least. This movie is a nightmare, y'all, and we suggest running while you can!
Don't Watch Online Here | Karzzzz
3. Players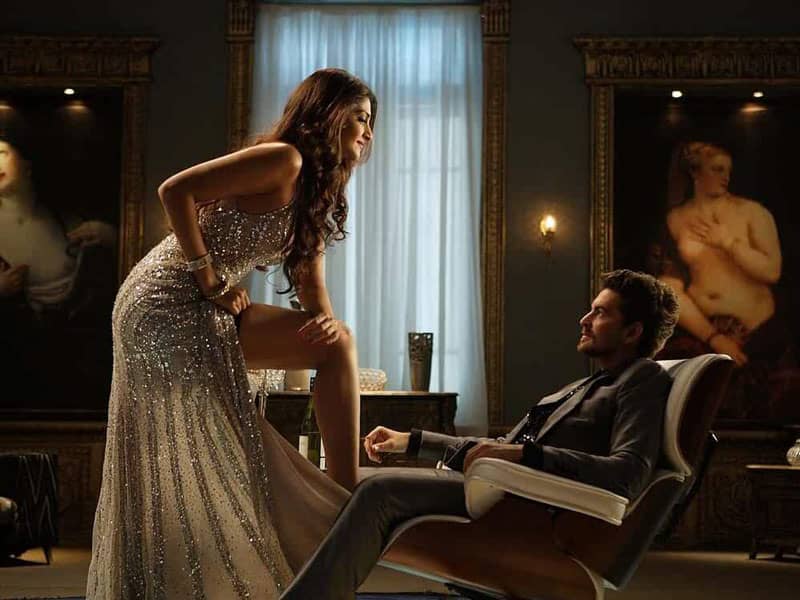 Picture Credits: imdb
Players, a cheapjack remake of the 2003 film The Italian Job, runs for almost three hours with only a few impressive action sequences and makes a complete fool of itself even with an ensemble cast. From the opening scene itself, we could tell what a downhill ride it was gonna be! As always, Bollywood could not stick to the script and tore apart another Hollywood hit with excessive, over-the-top and shoddy performances. The movie falls flat and lacks any lustre to keep the audiences engaged. Things are happening for no apparent reason and oh, the best part, we could guess all the upcoming scenes, you guys! Predictable is an underrated word when it comes to this Abbas-Mustan creation, so watch at your own peril!
Don't Watch Online Here | Players
4. Action Replayy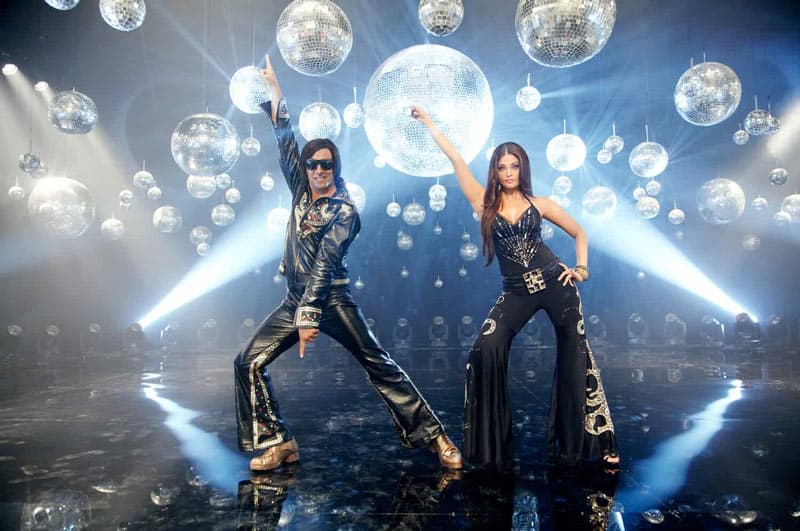 Picture Credits: imdb
Based on an all-time favourite film, Back To The Future, Action Replayy will make you wanna lose your faith in ALL Bollywood remakes, peeps, we assure ya! The plot resembles the storyline of Will Smith starrer Hitch and seems to be always on the verge of becoming a musical. The only problem is - the soundtrack sucks, y'all! The ONLY fun that can be derived from the movie is if you wanna take wild guesses as to what is truly going on (gosh!) because they could not even capture the true essence of 70s Bombay! Even some of the biggest Bollywood names like Akshay Kumar and Aishwarya Rai Bachchan could not save this garish movie that tries but is dead in the water. We'd say you can safely give this one a miss! 
Don't Watch Online Here | Action Replayy
5. Zanjeer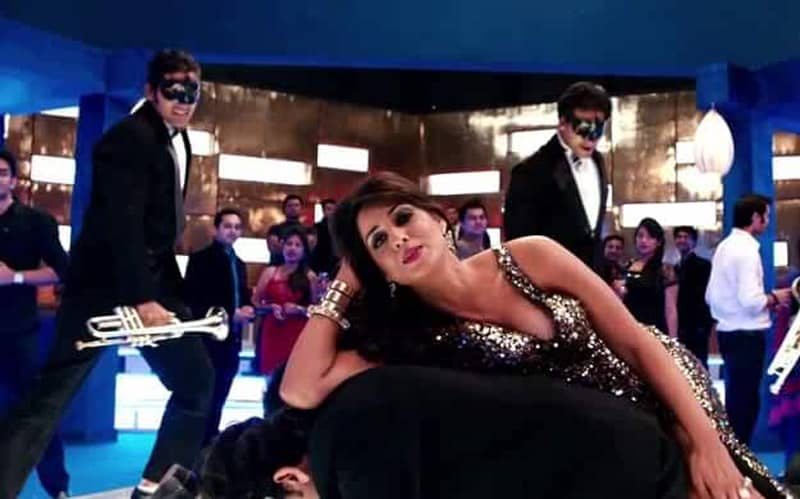 Picture Credits: imdb
The movie which defined Amitabh Bachhan as the 'angry young man' in Bollywood shouldn't have been messed with! The only thing Apoorva Lakhia's remake highlights is Big B's phenomenal acting, the underplayed angst he portrayed and WHY this remake should never have been made. Actors like Priyanka Chopra, Sanjay Dutt and Ram Charan are unable to bring glory to this iconic 1973 film. When will you learn, Bollywood? Some things are not to be tampered with! 
Don't Watch Online Here | Zanjeer
6. Ram Gopal Varma Ki Aag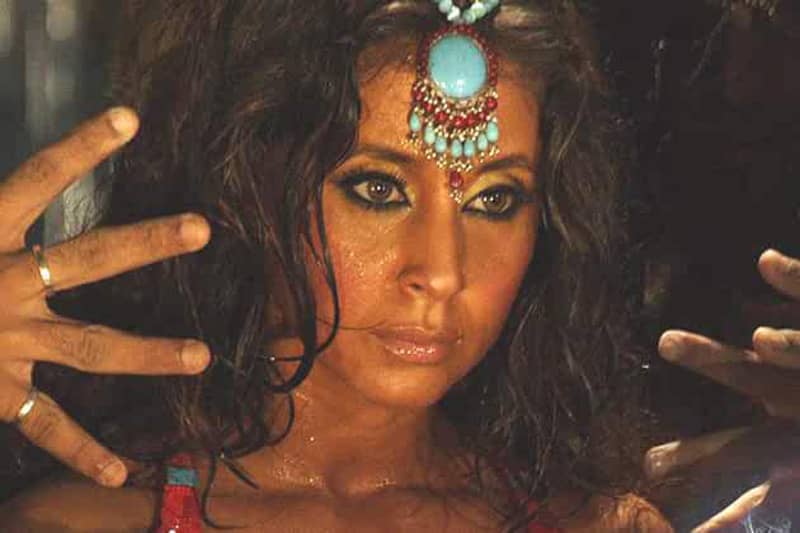 Picture Credits: imdb
Do you have the ability to turn off your brain and enjoy brainless movies? We surely don't, hence here we are, talking about the abominable mess otherwise called Ram Gopal Varma Ki Aag, a weak attempt at remodelling the glory of Sholay. A bad joke running for almost three hours is what this film is all about! It deeply pains us to see the director's half-hearted tribute to one of the most acclaimed films of Bollywood. This flick will truly test your patience at so many levels that it's SHOCKING! We're actually bewildered as to how a movie can be so lacking in every aspect - performance, direction, plot, screenplay, and pretty much everything else. Only watch this if you wanna know how a classic can be turned into such a distasteful mockery!
Don't Watch Online Here | Ram Gopal Varma Ki Aag
7. Bol Bachchan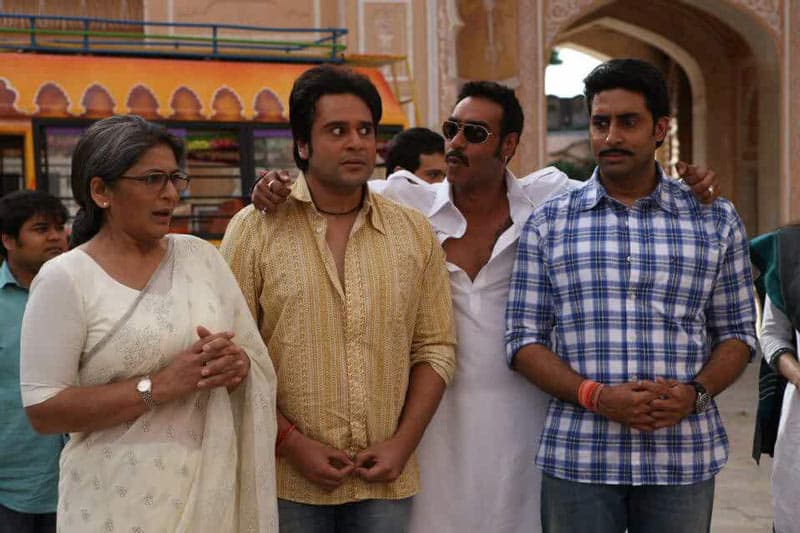 Picture Credits: imdb
Inspired by the 1979 super hit film Gol Maal by Rohit Shetty, though Bol Bachchan generated a lot of hype, the movie fell short when it was released. The movie lacks intelligence, true-wit, engaging chemistry and gives a dramatic angle to every comic twist of the original. The updated version works like a safety net for Shetty to fall back on as he is never able to capture the magic of the initial film and we end up with predictable scenes, dull context and a lame climax. We recommend staying away from this ill-humoured shenanigan!
Don't Watch Online Here | Bol Bachchan
8.  We Are Family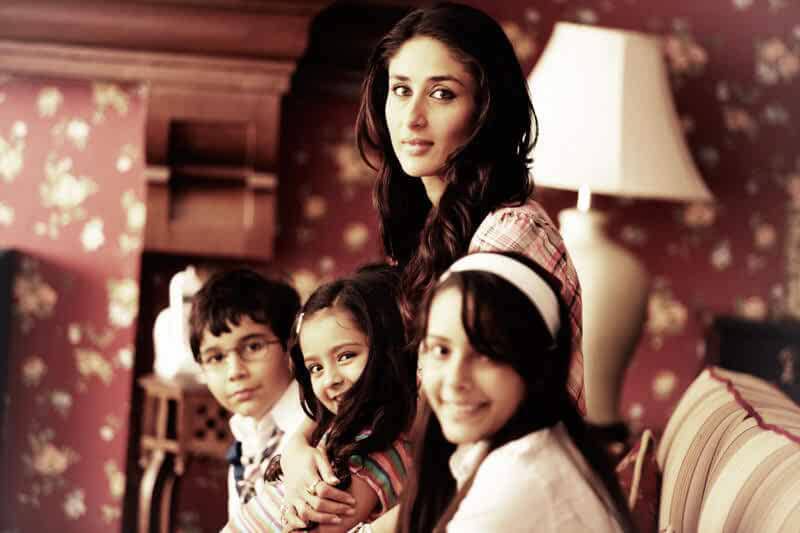 Picture Credits: imdb
An official remake of 1998 film Stepmom, We Are Family is a soppy chick flick version of the original. The film is a scene by scene duplicated version of the original with nothing extra or unique to look forward to and with no effort put in either by the actors or the filmmakers. The movie only works in the performance segment as Kajol and Kareena fuel a predictable and flat script. The film reeks of creative laziness and can only be described as an Indian readymade version of the West. Dodge this bullet, peeps!
Don't Watch Online Here | We Are Family
Our verdict is in y'all, these movies will fry every last nerve in your body! So a word of caution - stream these movies at your OWN RISK!