Delhi
8 Stunning Homestays For A Well-Deserved Staycation Under Rs 5K
Vacations are beautiful and something all of us daydream of all day at work. But booking online is always worrisome as you never know how strict the hotel policies might be or how little the hotel facilities might be. To avoid this, more and more people are opting for homestays. A peaceful stay in a home away from home that provides you with the perfect place to get away from your everyday life without leaving out the little pleasures you love, like your special chai and Maggi recipe. Most hotels give you a sofa lounge only on taking expensive suites, and terrace lounges or balconies are really just public spaces. But homestays provide you with all these spaces as your private spaces just for you to enjoy. So instead of travelling long distances just to get to a quiet place to rest, why don't you cut your travel time and choose to stay at our beautiful list of Delhi homes that can take you away from your worries in just a click? 
1. Lake View Luxury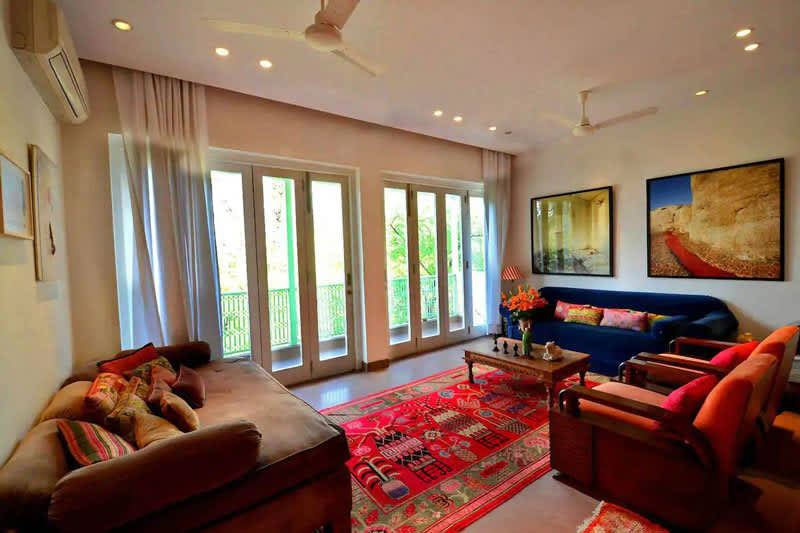 We all love plush interiors consisting of perfectly stocked bookshelves, sofas with fluffed pillows, glass doors and windows with a view of old monuments, cute wardrobes and a terrace lounge. The whole loft vibe with modern interiors is very NYC-chic but kinda hard to achieve in our old world charm apartments. But just because we don't have them at our places, doesn't mean we can't enjoy these kinds of pleasures. This beautiful luxury apartment is modern, chic, and charming and the terrace lounge fully equipped with furniture is to die for. This one comes approved by the Founder of Airbnb itself so you can go stay here without needing assurance of quality. 
Where | Lake View Luxury - Deer Park, Hauz Khas
Tariff | Rs 3,100 Onwards
Book Your Stay On Airbnb Here | https://www.airbnb.co.in/rooms/10384839?source_impression_id=p3_1598247553_qOyVsvEwyBQb0iz2
2. Lake View Glass Bedroom
Have you ever wanted to spend the whole day in bed with your partner with light coming in from all sides? Somewhere you can enjoy the view without ever moving your head from the pillow? Or maybe you'd love to have a terrace from your bedroom that's so private and quiet that you could walk out there as is and enjoy the view while still in your bedclothes? Well well, you're not alone and so HKV has the perfect house of your dreams - the Lake View Glass Bedroom House. This is an actual B&B as it has no kitchen or dining, just a bed and the option of breakfast being served to you. But you won't be able to complain as the place is just too dreamy, charming and perfect. 
Where | Lake View Glass Bedroom - Hauz Khas Fort Rd, Deer Park
Tariff | Rs 3,800 Onwards
Book Your Stay On Airbnb Here | https://bit.ly/32GkBAw
3. Moroccan Riad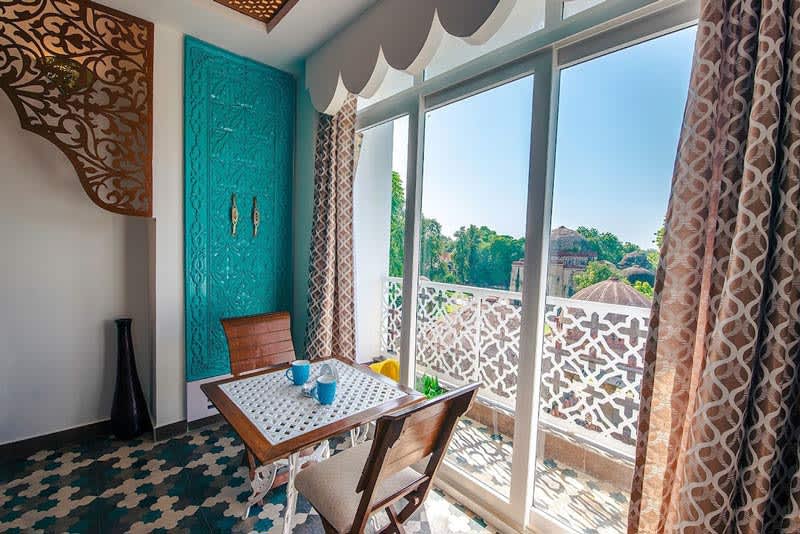 Morocco has become quite a trendy travel destination. With breezy summer clothes and a straw hat, what would we not give to wake up in Fez instead of Delhi. While that may not always be possible, what is possible is for you to have an authentic Moroccan experience right here in the capital city. Decorated with beautiful bohemian interiors, traditional patterns, white cloth and blue tiles, this pretty homestay does a great job of taking you away from Delhi. Once inside, you will be forced to believe you're actually vacationing in Morocco. A well-sized studio apartment, the place has a comfortable bedroom, kitchen, and the most dreamy dining setting perfect for in-house dates. 
Where | Moroccan Riad - Hauz Khas Village
Tariff | Rs 4,500 Onwards
Book Your Stay On Airbnb Here | https://bit.ly/3nmoSBe
4. Santorini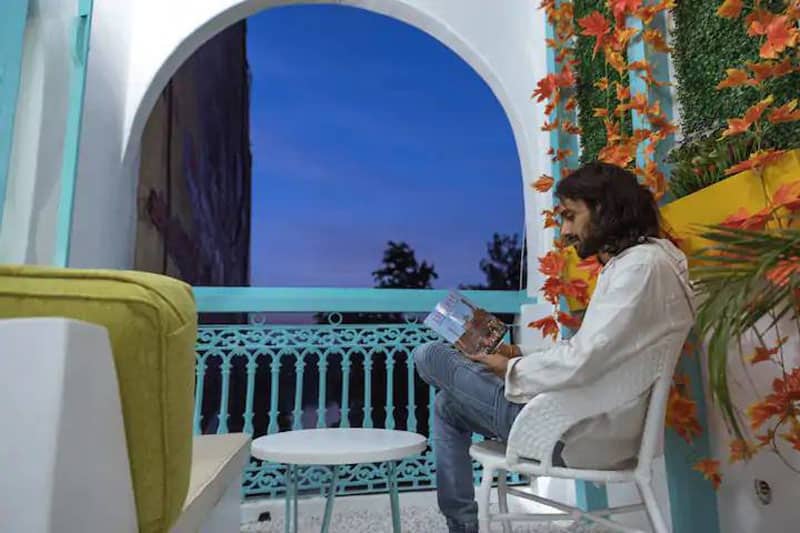 The enchanting Greek Island of Santorini has always captured all our fascinations. The beautiful white cave-like structures are iconic and create charming, romantic interiors. To enjoy a dreamy escape in Santorini with your better half, you no longer need to fly, you simply need to drive to this stunning homestay in HKV. The house comes fully equipped with a comfortable bedroom, living space, and a small kitchen. And guess what? The sunset you so long to enjoy on the Greek Island, you can enjoy it right here from the terrace in the b&b overlooking the lake. 
Where | Santorini - Hauz Khas Village
Tariff | Rs 5,000 Onwards
Book Your Stay On Airbnb Here | https://bit.ly/3nkRDht
5. 3BD WOW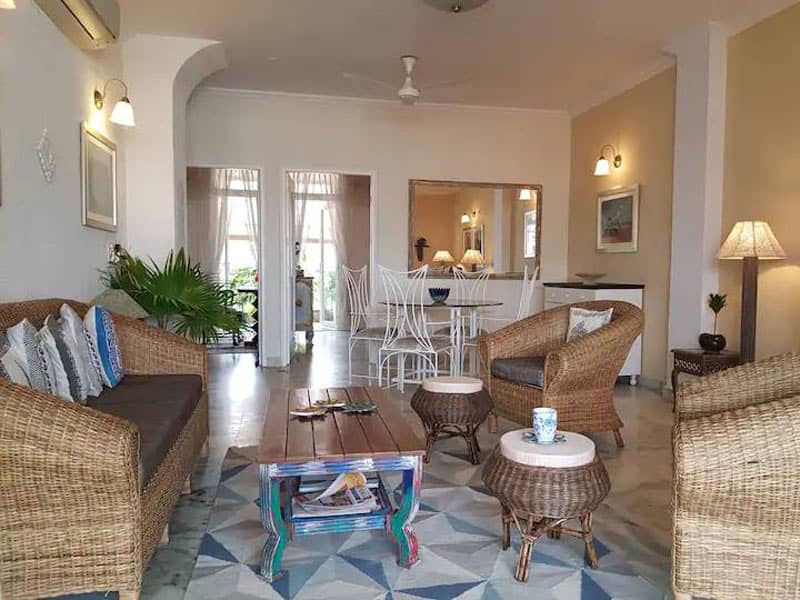 We all Delhiites love Delhi and don't want to imagine living in another Indian city but we can't deny that in most places we hardly have any greens here and at times we all dream about a greenhouse filled with plants where we can sip tea on our own cute plant-filled balconies (that we didn't work hard to maintain as the struggle of keeping a plant alive is so so real). For all those times, or simply for times where you would enjoy living with your friends without parental supervision, opt to stay here in GK-II at this beautifully furnished 3 bedroom house that comes fitted with all amenities needed. For an even more relaxing experience, the stay gives you an option to hire a cook as well. 
Where | 3BD WOW - GK II
Tariff | Rs 4,800 Onwards
Book Your Stay On Airbnb Here | https://bit.ly/3prlXc8
6. The Lotus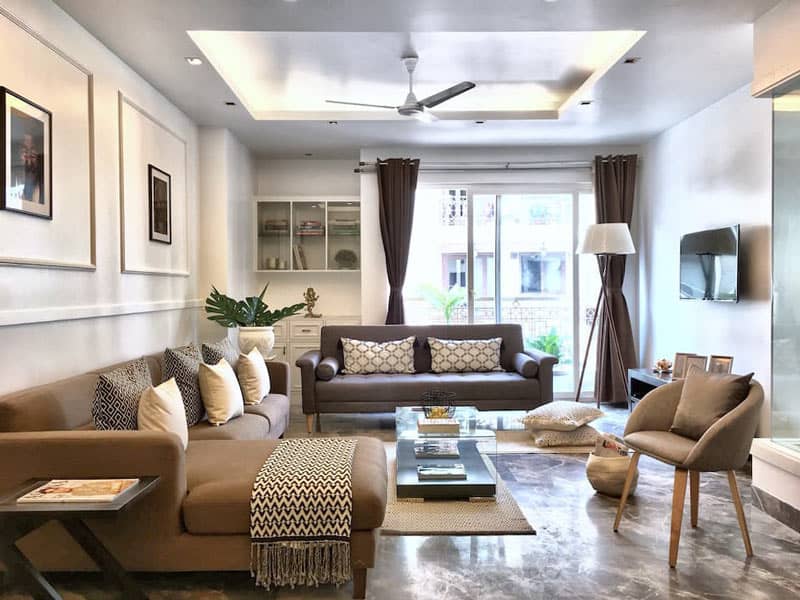 As much as we all love our houses, from time to time we crave a stay at a room more luxurious than ours where we don't have to worry about our everyday chores. But hotels aren't always the best option when we have COVID issues or we simply don't want to stay separately from our family. So why not look up The Lotus house which is perfect for occasions like these? With 3 bedrooms, 5 beds, kitchen, dining, living room and a terrace, The Lotus is a luxurious, recently refurbished homestay which oozes luxury and comfort. So the next time you want to feel uber-rich by imagining you're living in a palatial home, hop on at Airbnb and book yourself some rooms at The Lotus. 
Where | The Lotus - Begumpur Village Malviya Nagar, near Mata Mandir
Tariff | Rs 2,100 Onwards
Book Your Stay On Airbnb Here | https://bit.ly/2K41D0q
7. #CavesbyIndrajeet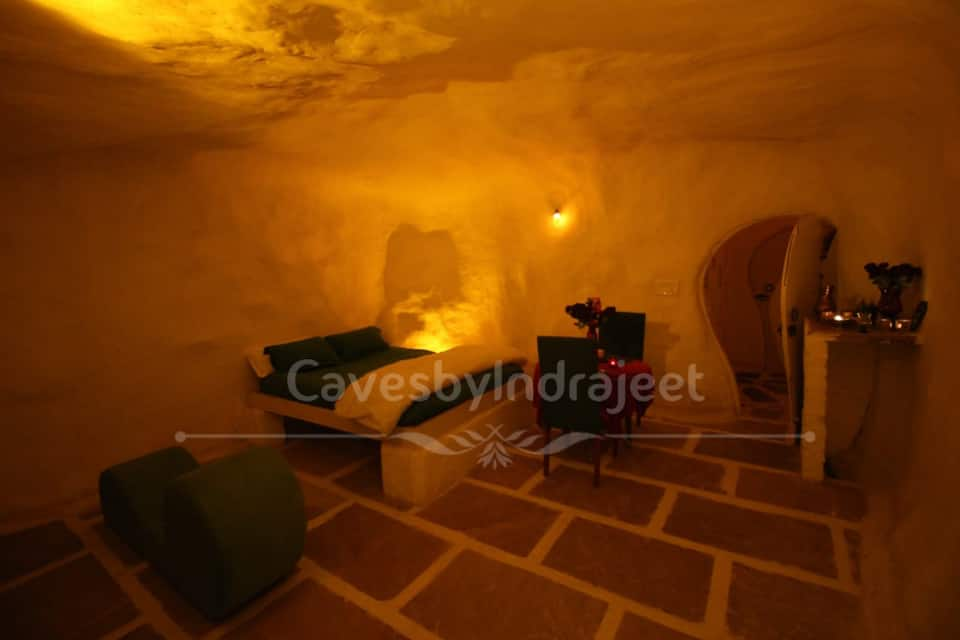 Haven't we all always loved a good jungle story with visuals of interesting caves to hide out in, especially when it rains outside making the mood even more romantic? Or maybe you have always wanted to venture out to Turkey to stay in one of those cave hotels in Cappadocia. Either way, to bring the caves to you, we have a truly unique hotel stay in the heart of Delhi - the Caves By Indrajeet. Rent a one-bedroom suite which comes as an ensuite and indulge in a relaxing bath in the jacuzzi before you sit down for dinner in front of a 160-inch screen to watch your favourite movie with your partner. Ka-ching! Perfect date night's sorted! 
Where | #CavesbyIndrajeet - Vasant Kunj
Tariff | Rs 4,400 Onwards
Book Your Stay On Airbnb Here | https://www.airbnb.co.in/rooms/31938066?source_impression_id=p3_1598255116_aaVI1y3w3rdw2mFJ
8. The Barn - A Farm Cottage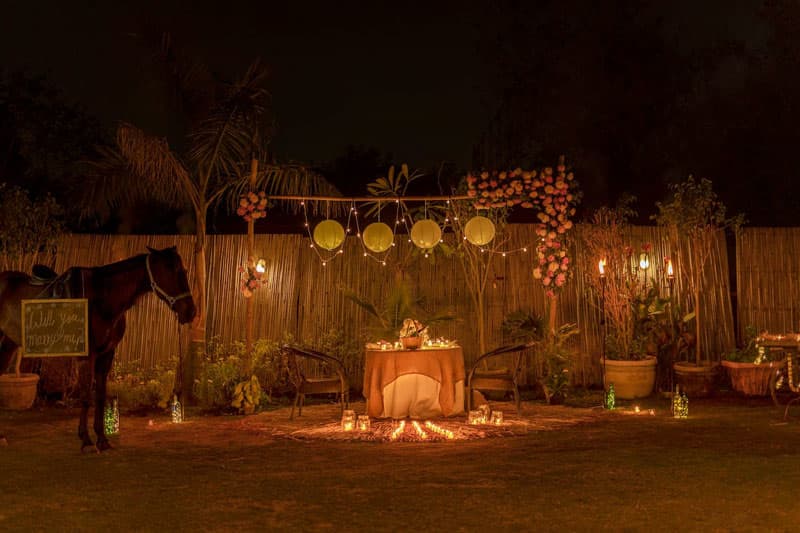 Horses are majestic animals, so calm and charming that they create a magical aura due to which it is hardly surprising that they are part of so many romantic gestures - from carriage rides under the moonlight, to riding on the beach, to even the choice of baraat carriage in Hindu weddings. The Barn creates the dreamiest environment by combining a romantic farm life vibe with the charm of horses. Book this beautiful cottage set in a 2-acre farm and enjoy the sweet pleasures of rustic life without venturing out to the countryside. 
Where | The Barn - DLF Farms
Tariff | Rs 4,600 Onwards
Book Your Stay On Airbnb Here | https://www.airbnb.co.in/rooms/20575462?source_impression_id=p3_1598255377_A9MvwWwWGgcv1637
We know COVID has us all feeling Monday blues on all days of the week. So why don't you hop into your car for a staycation to one of these stunning homes? Best part? You don't even have to take an off. So what are you waiting for? Grab your laptops and get going!