Delhi
8 Stalls From Where You Can Hoard Furry Diaries, Cutesy Pens & Tons More @ The Stationery Fair
Stationery hoarders, if you haven't been living under a rock since the past couple of days, you'd know that the fiesta of the year is here and we can't wait to dish out all the fun and peppy deets regarding it. The 21st edition of the iconic fair is taking place at Pragati Maidan right now and it's certainly the ultimate destination for every possible gifting solution be it gift items, souvenirs, novelties, mementoes, and keepsakes and oh so much more. 
The Expo boasts of exhibiting a wide range of innovative & creative gift items in all budget ranges and we couldn't be happier. We have condensed down a list of 8 must visit stalls at this exciting Fair from where you can bring home all those furry diaries, unicorn pens, statement books, quirky notebooks, slogan tees and whatnot!
1. Aikta Mahila Udyog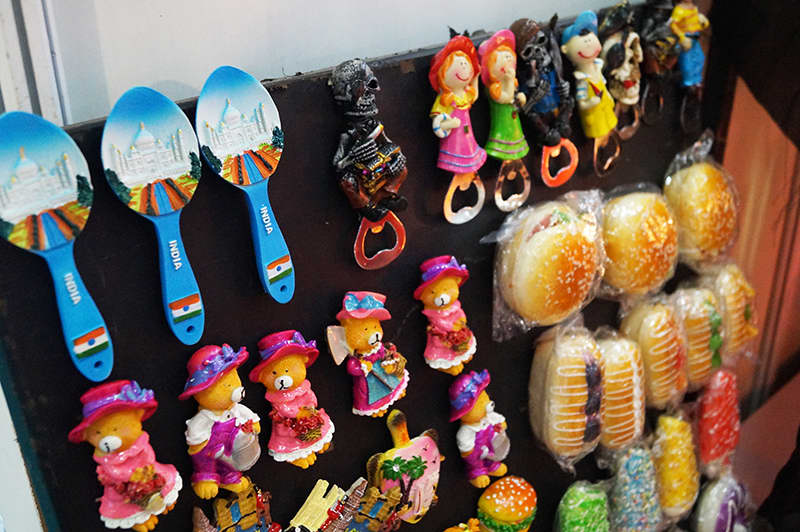 This women governed body has presented some of its finest products that are of daily use with a quirky twist to them. Ranging from cute soap dispensers fashioned in the shape of animals to vibrant trays, fridge magnets, bottle openers, pen stands, toothbrush holders and more, the AMU has it all. They also had an enormous variety of comic books for kids of all genres and various cartoon themed stationary. Their kiosk certainly had the attention of people of all ages hovering around! 
Price | Rs 100 Onwards
2. Aswhole Ideas Pvt Ltd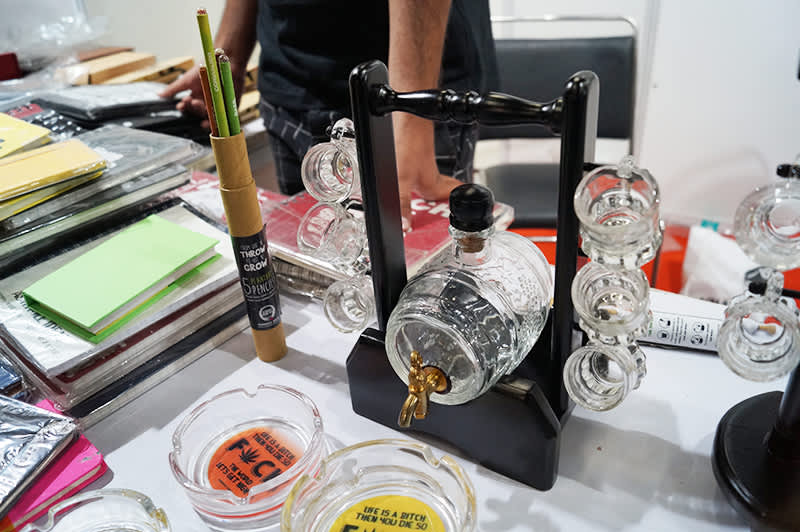 Renowned as the makers of fun products, they believe in spreading happiness through their unconventional and uber swaggy offerings. Their spark of creativity keeps on growing which can be vouched from their bizarre and eccentric products like fridge magnets, posters, coasters, watches, board games, coffee mugs, diaries, pen drives, luggage tags and many other utility items. Their latest fusion of creativity and innovation were the plantation-pencils which had to be grown at home before use! How cool is that? We couldn't help buying a bunch for ourselves and for gifting our pals. We mean, who doesn't like an offbeat gift, right? So, snap them all up when you drop by here! 
Price | Rs 100 Onwards
3. Aura – The Existence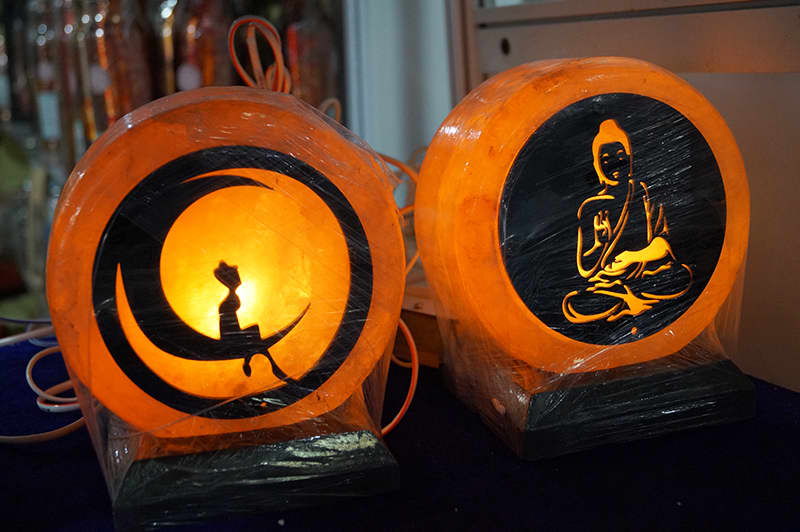 Their exquisite collection of 'near to nature' products provides soul healing and aura balancing benefits and needless to say, they're spectacular. Their alluring collection of Feng Shui articles including specific 'Chi' balancing items, like Bagua, Packua, Pagoda, Wind Chimes and others and collection of natural healers like energized camphor, salt, natural aroma oils, scented candles & reed diffusers is class apart. Specializing in religious artefacts, pooja yantras and plant articles, they also stock a wide collection of rare antiques like semi-precious stones, Buddha collection, bamboo sticks, unique wall clocks and novelty gift items from all across the country. Finding such a stall at the Fair was like a breath of fresh air!
Price | Rs 250 Onwards
4. Anti-Ordinary Paper Company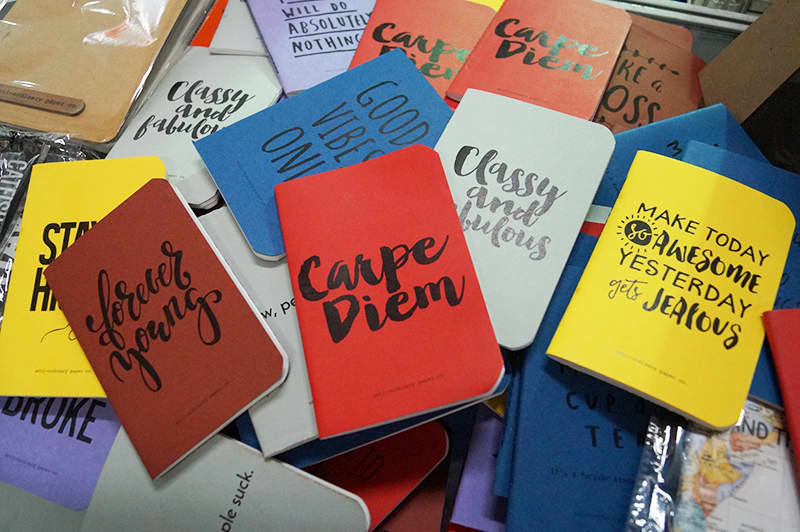 Anti-Ordinary Paper Company aka Bunk Pages are changing how people see, utilize & convey notebooks in a funky and out-of-the-box way. At this stall, you can get your hands on notebooks, notepads and journals with funky covers and other stationery products with cool and bods slongs imprinted on them. Ranging from hand-made pocket notebooks to notepads, self-painted snazzy register covers to off-beat slogan posters, quirkily shaped stationery to unorthodox quotes printed on bookmarks, you can hoard everything you'd been dreaming of from here. Owing to the highest quality of its products, this kiosk had the paramount attention!
Price | Rs 50 Onwards
5. Craxy Inc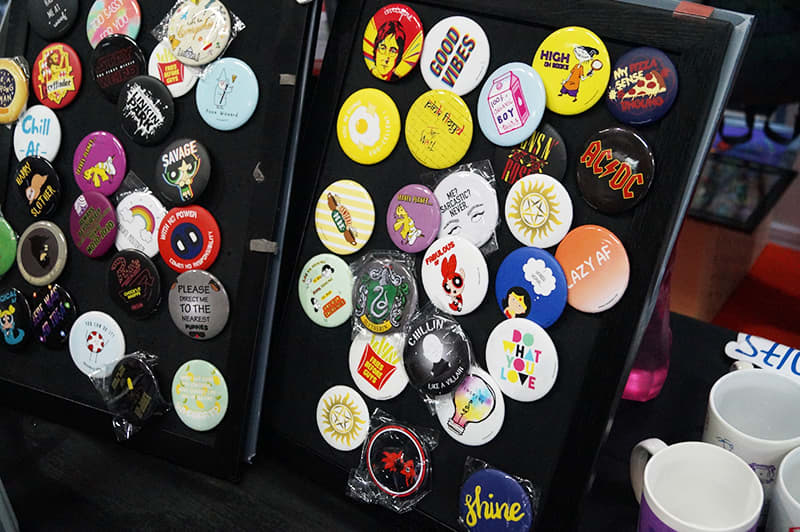 All the fangirls and fanboys out there, the Craxy Store stall will appear no different than a paradise to y'all. These folks stock eccentric products like awesome t-shirts, fan favourite merchandise reminding people of the child within them, creating a dent in the apparel universe. Carrying a belief that Redbull, popcorn and Netflix is a legit combination, they have a traditional way of doing business where they appreciate payment in barter as well. You'll find a unique range of authentic product experience that inspires their patrons' imaginations and fuel their geek core. From gorgeous quality to hilarious and strange, their collection of badges, notebook and t-shirts amongst others is intriguing and fabulous. Missing out on this one would definitely mark you on Deadpool's hit-list!
Price | Rs 50 Onwards
6. PUNK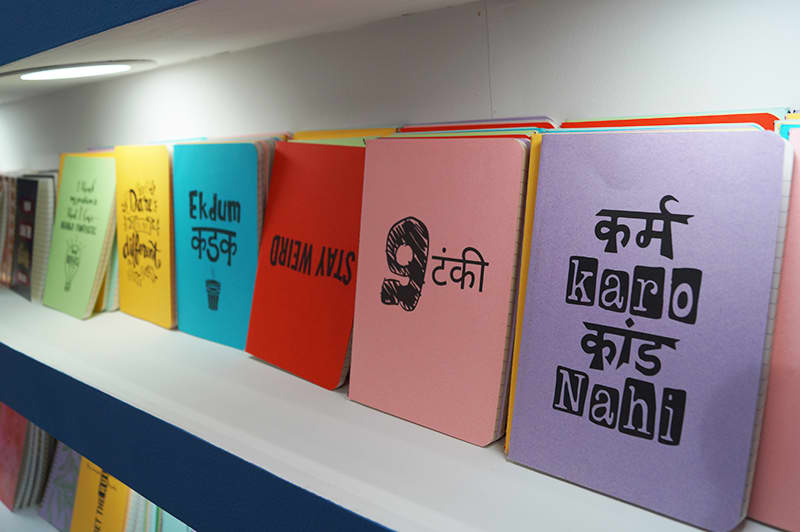 Spreading a smirk with idiosyncratic quotations and one-liners is the new fad and PUNK might be one of the latest entrants in the game but going by the product range and their quality, we're sure that they are here for the long run. With newfangled designs and quotes, PUNK offers all genres of notebooks, be it just for doodling or maybe for hard core sketching. With innovation right on its cover, we're sure the millennials will love it to the core!
Price | Rs 100 Onwards
7. Pentonic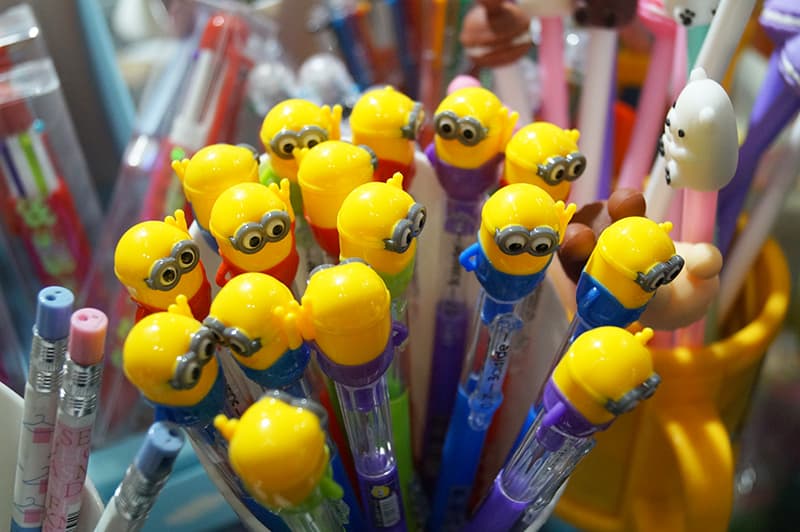 With one of the most gigantic stalls in the Fair, Pentonic fully justified its name and had an enormous variety of pens for all the species of hoomans. Being a segment of Linc, Pentonic is the latest offering launched as smart and elegant brand. Comparing it to the future of writing, we tried our hands on a few variants and boy, were they smooth? Leaving a crisp and clear mark on the sheet and along with a ravishing expression, we couldn't stop ourselves from snapping up some of its finest ranges for ourselves!
Price | Rs 250 onwards
8. Gita Press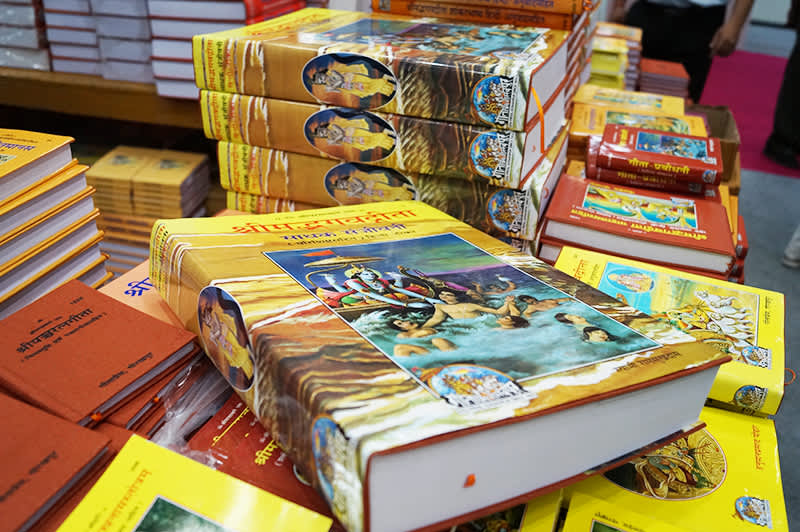 The institution, Gita Press, is the very image of the divine resolve which worked as the motivating force for its establishment. With an objective of publishing the spiritual, moral and character-building books and magazines at subsidized prices, out of 1,744 current publications of the Gita Press, 826 are in Sanskrit and Hindi. The rest of the publications are in English and other Indian languages mainly Gujarati, Marathi, Tamil, Telugu, Kannad, Oriya and Bengali. Through these magazines, they mean to inculcate virtuous feelings and other divine traits in people. What we loved was the fact that all such publications were present at the kiosk, neatly bifurcated and as promised, available at lower than its actual cost!
Price | Rs 350 Onwards
A portion of the hall was dedicated towards the Delhi Book Fair that plays a pivotal role in reiterating the might of the pen and the printed world and has come to be recognized as the biggest book bonanza keenly awaited by students, teachers, scholars, authors, intellectuals, librarians and book lovers. Apart from promoting literacy and reading habit, especially among children and youth, the fair presents a vast panorama of Indian books on a wide range of subjects. Hence, make sure you free your calendar and head over there!
On Till | Sunday, 15th September
Where | Pragati Maidan - Hall 7 A - 7 H
Timings | 10 AM - 7:30 PM
Entry | Free
Here's Their Website | http://indiatradefair.com/micro-delhi-fair/
Flick Through More Awesome Images From The Legendary Fair!